Maximize your small space with these clever DIY storage ideas! Get inspired to use every inch of floor space in your small home or apartment.
Are you stuck with limited floor space in a small bedroom or studio apartment?
Check out these creative DIY storage solutions to help you maximize your small space!
From built-in shelves to a laundry room storage hack and more, get inspired to make the most of your small bedroom, home, or office with clever storage ideas.
Storage Ideas For Small Spaces
If you're living in a small apartment or house, finding enough storage space can be a real challenge.
But with some creativity and planning, you can make the most of your small spaces.
In this article, we'll explore some DIY storage ideas that will help you maximize every inch of your small room.
One of the best ways to save space in a small kitchen is by investing in a good quality storage unit.
You can store all kinds of items in these units, from pots and pans to spices and canned goods.
Look for models with adjustable shelves so that you can customize them to fit your needs perfectly.
It's a great way to store items especially if you have limited kitchen cabinets.
Coffee Table Storage Ideas
Another great small space hack is using a coffee table as extra storage.
There are plenty of coffee tables on the market today that serve double duty with built-in storage.
It's a great place to stash books, magazines, remote controls or even blankets and pillows.
Now let's get to the BEST storage ideas to inspire you to organize your small house.
DIY Storage Ideas for Small Spaces
For those living in small spaces, achieving the perfect combination of both style and storage can be a challenge. Creating extra space without compromising on design is something that many people struggle with. Fortunately, there are some great DIY storage ideas out there that will help you to maximize your vertical space and create a little extra storage - without breaking the bank.
I hope these DIY small space storage ideas have inspired you to get started on your own project. These are all budget-friendly and can be completed quickly and easily.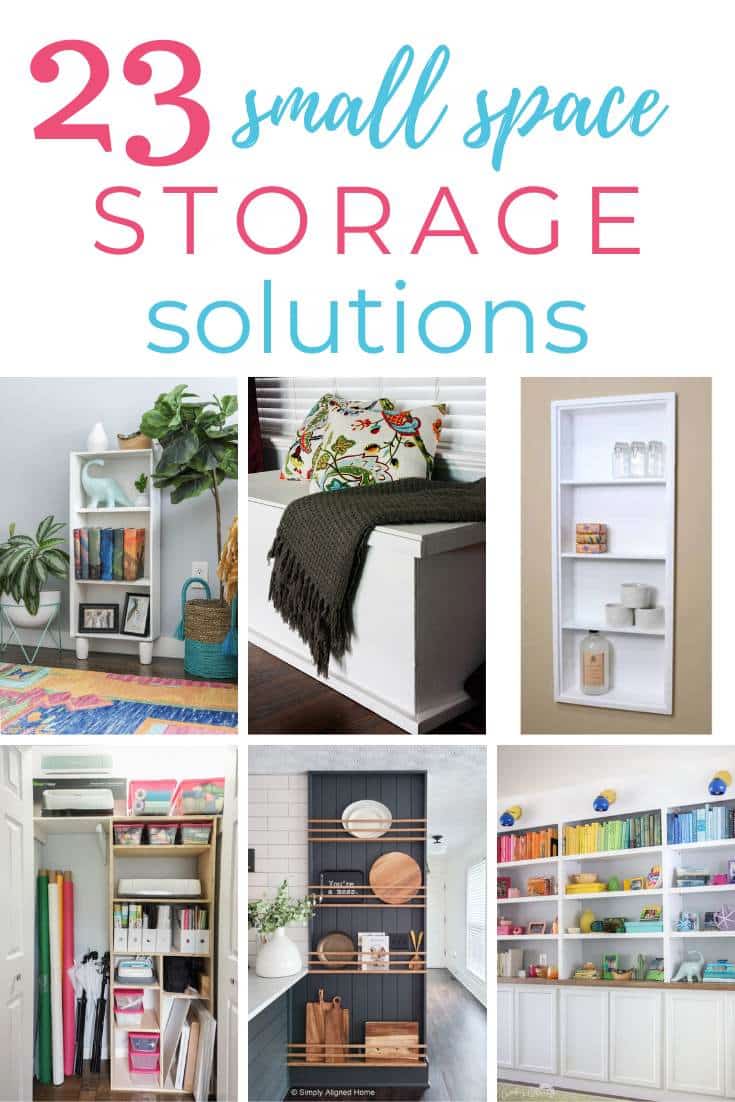 If you're looking for more inspiration, be sure to check out our other blog posts on home organization.