Want to know the hottest colors to paint your kitchen cabinets? We've got the scoop on 38 kitchen paint colors in all different shades.
When it comes to kitchen cabinet paint colors, there are endless possibilities. However, some colors are more popular than others.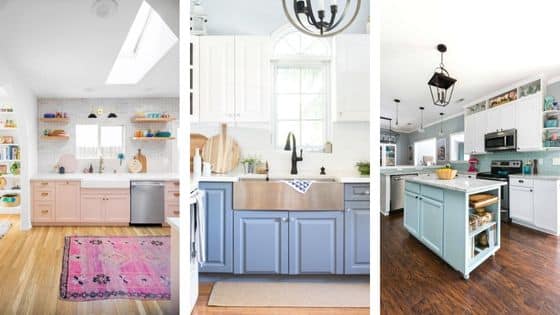 Popular Colors for Kitchen Cabinetry
One of the hottest trends right now is to paint cabinets in bold colors. This creates a sophisticated look that can instantly transform the entire kitchen.
Black cabinets are a popular choice, but a darker shade of green or blue is also becoming increasingly popular.
If you're feeling really daring, you could even try vibrant colors like red or yellow.
Using bright colors is a great choice for a small kitchen where you want to create a modern look.
If you are feeling unsure about choosing bolder colors, you could always consult with an interior designer before making your final decision.
They can help you find the best color using stick paint samples and share tips for choosing color palettes that reflect your personal style and home decor.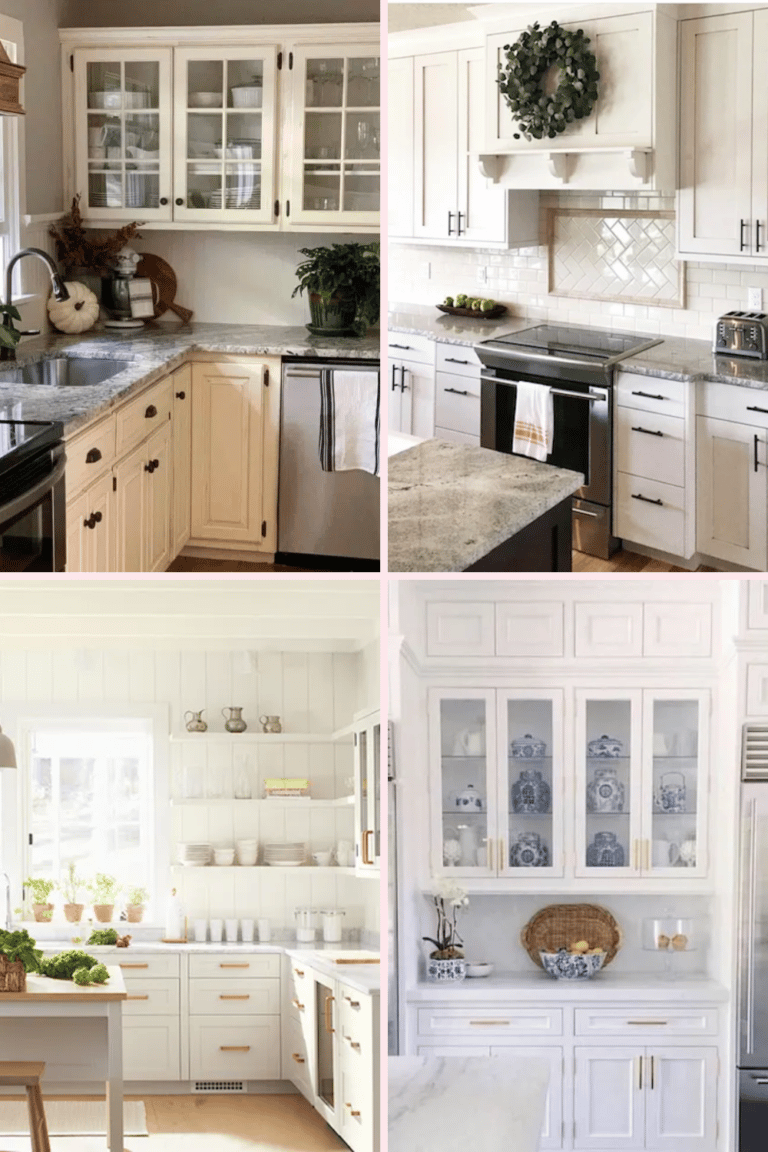 Favorite White Paint Colors
Here are a few of the top white paint color choices:
Benjamin Moore Chantilly Lace
Benjamin Moore White Dove
Behr White Oak
Sherwin Williams Pure White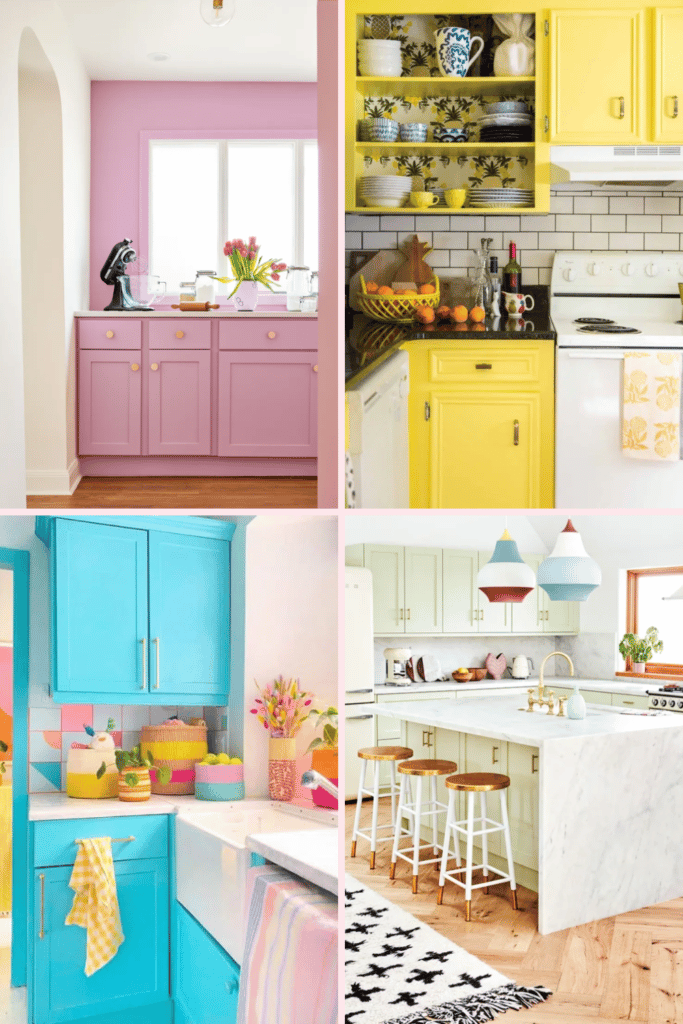 Paint your kitchen cabinets a fun new color! You no longer have to stick with the basics like white or wood stain.
There are many fabulous colors to choose from that can really make your kitchen stand out.
Here is a list of 38 popular colors to paint your kitchen cabinets. Have fun with it!
Ready to find the perfect color for your home?
38 Popular Colors to Paint Kitchen Cabinets
If you're thinking of painting your kitchen cabinets, you might be wondering what popular colors to choose from. White is always a popular choice because it's a versatile color that can be used in a variety of design styles.
Lighter colors can help to give your kitchen a fresh, airy feel. If you want a pop of color in your kitchen, light blue, green, or gray are popular choices. You can also paint your kitchen island in a different color for contrast.
Here are some great colors to choose from.
First things first! What do you think of these 38 best kitchen cabinet colors? Let us know in the comments below which color is your favorite.
Whatever color scheme you choose just have fun with it and find the perfect shade for you!
Save for later by pinning the below image: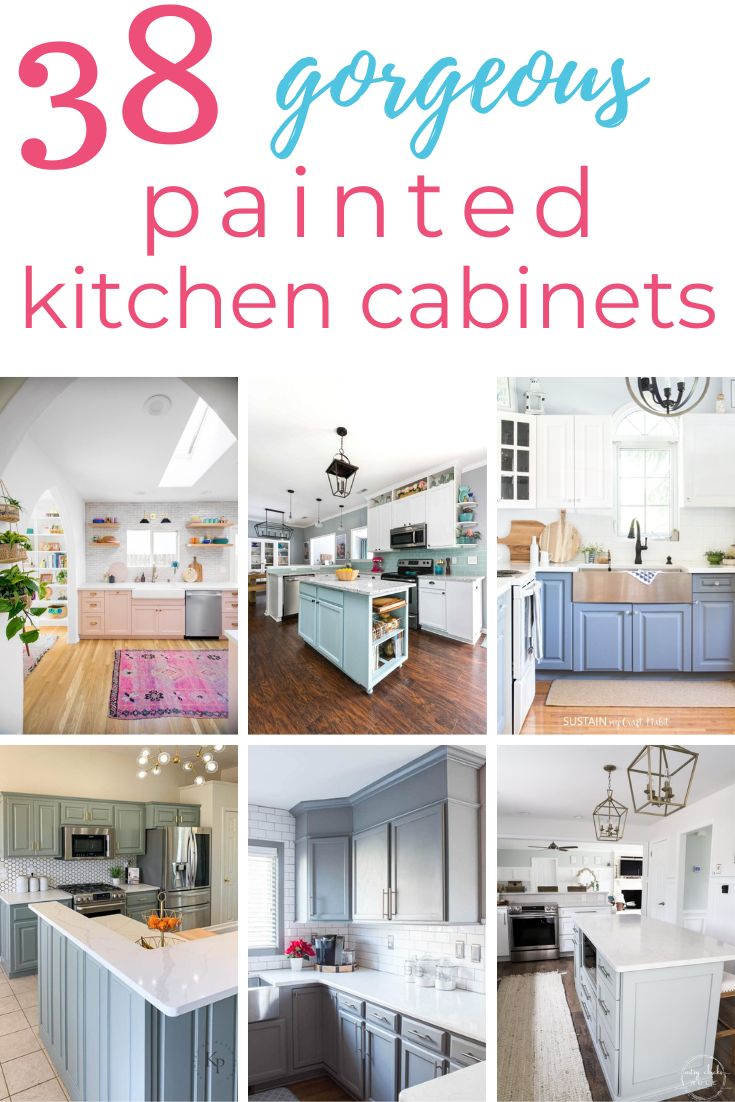 Here are even more kitchen ideas!