If you're in the market for a new coffee table, or if you're feeling crafty, check out these 23 unique coffee table ideas that will give your living room a fresh look.
Do you live in a small space and need to optimize your living area?
Is it time for an upgrade or refresh of your decor but you're not sure where to start?
Adding a coffee table as the focal point of your room can be a great idea. But who wants their home interior to look like everyone else's?!
This post will explore 23 unique coffee table ideas – from ones that are ready-to-buy, to creative DIY projects that will work in a small living room or open space. These design styles will help you create your own coffee table with something totally custom!
Unique Coffee Table Ideas
A coffee table is a centerpiece in any family room or living room, but finding just the right one can occasionally be challenging.
Whether you're designing for a cozy rustic look or modernizing your living space with different heights and sleek designs, here are some ideas to help you find the perfect coffee table for your home decor style!
Read on to discover inspiring examples of how this essential piece of furniture can help make your space even more appealing.
23 Unique Coffee Table Ideas to Buy or DIY
Coffee tables are an essential piece of furniture and a great way to add personal style to your living room. From traditional designs to more modern or rustic options, you will find a variety of great ideas in this collection. Plus, there are a variety of sizes and styles including DIY projects for a small living room with low ceilings. These eye-catching ideas will help you find a great new coffee table to fit any budget.
So what do you think of these DIY coffee table ideas? Did you find one you want to make for your space?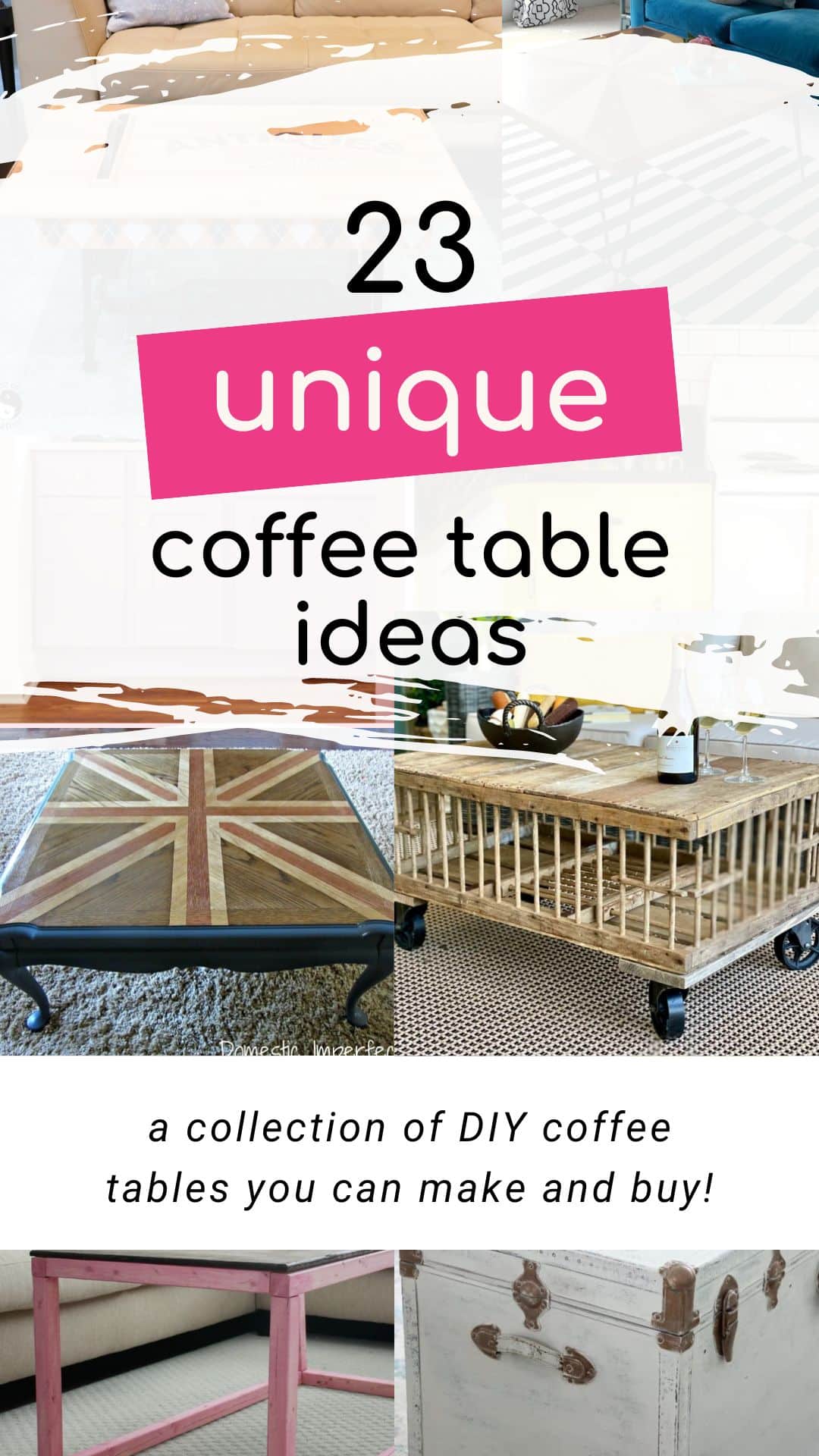 Be sure to check out these DIY furniture ideas too!