Revamp your patio with the best selection of DIY outdoor furniture projects. From modern to rustic, find the perfect fit for your space.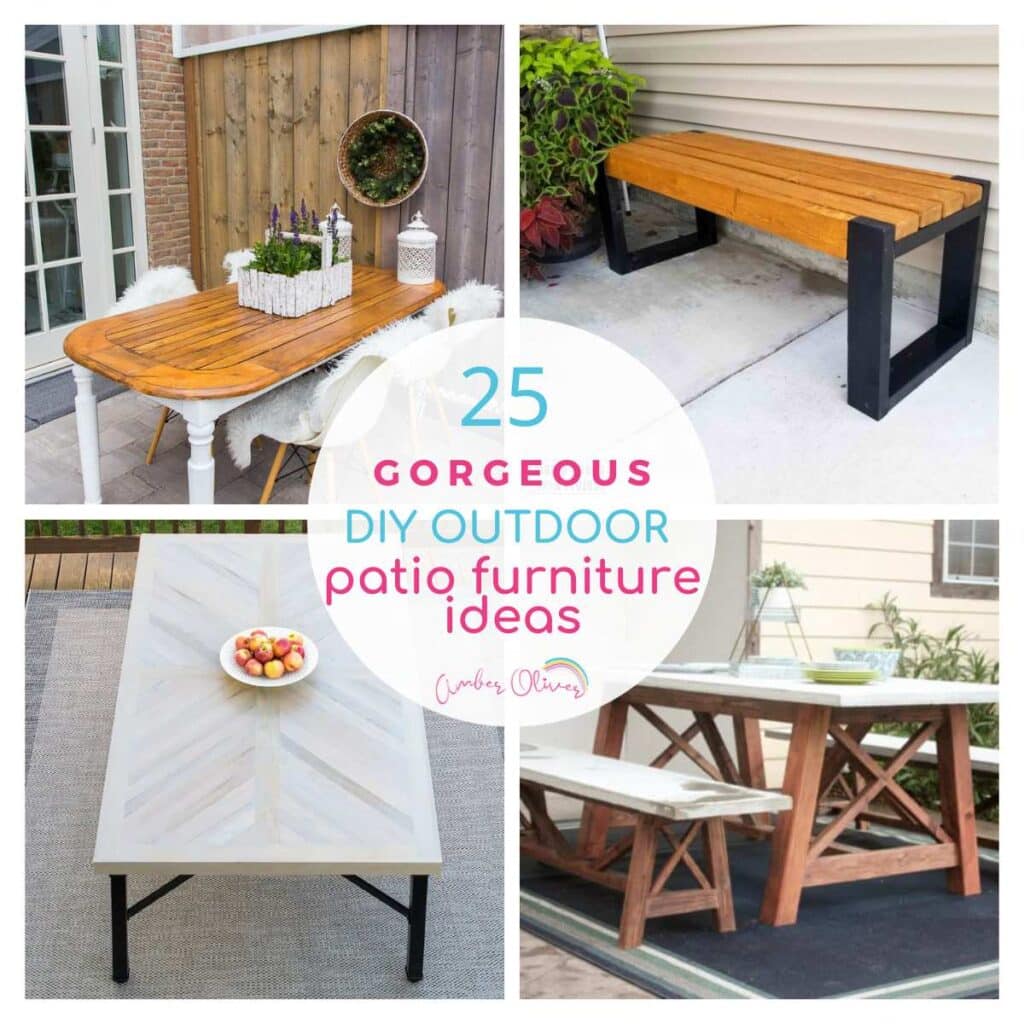 DIY Patio Furniture
Are you tired of the same old boring patio furniture? Why not add a personal touch to your outdoor space and show off your DIY skills at the same time?
In this article, we have rounded up 25 amazing DIY patio furniture projects that include step-by-step tutorials to make building them even easier.
From repurposing old pallets into stylish loungers to creating a cozy seating area perfect for entertaining, these projects will not only save you money but also add a unique charm to your backyard.
Common Materials
The best part about these outdoor projects is you only need basic supplies to build them.
You can easily find them at Home Depot, Lowe's or your local hardware store.
Here are some of the most common materials needed:
Pocket Hole Screws
Pocket Hole Joinery
25+ DIY Patio Furniture Ideas
Upgrade your outdoor living with these outdoor furniture ideas. From benches to loungers, get ready to enjoy the great outdoors in style.
In conclusion, there are endless possibilities when it comes to DIY patio furniture projects.
We hope these ideas have inspired you to create your own outdoor furniture. Start today and get ready to relax and unwind in style!
See even more outdoor projects below: