When we built our DIY farmhouse table the original plan was to add benches for seating. But when I found these awesome bamboo chairs at IKEA, I grabbed 6 of them for our patio. I went back a few months later to get 2 more and they had DOUBLED in price (womp womp). We have an ever expanding need for seating in our home, so we decided to build a versatile DIY bench. It's new home is on our front porch, but we've used it in our dining room and on our back patio. I modeled the design after our farmhouse table, with a minor change to the legs to make the build a bit simpler.
This post contains affiliate links. If you shop from my blog, I may be compensated for clicks or purchases that you make. Thank you for your support! Please refer to my disclaimer page for more information.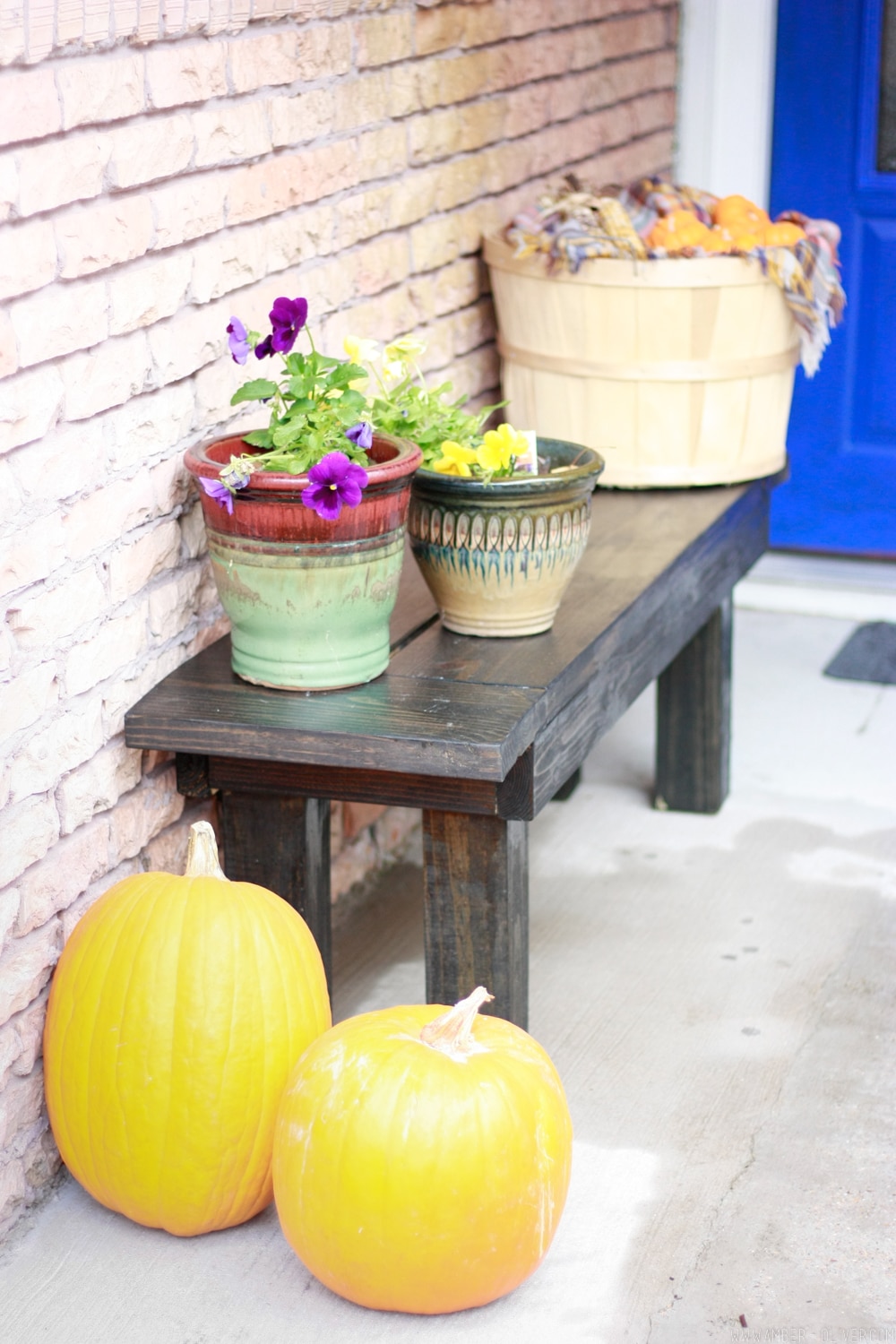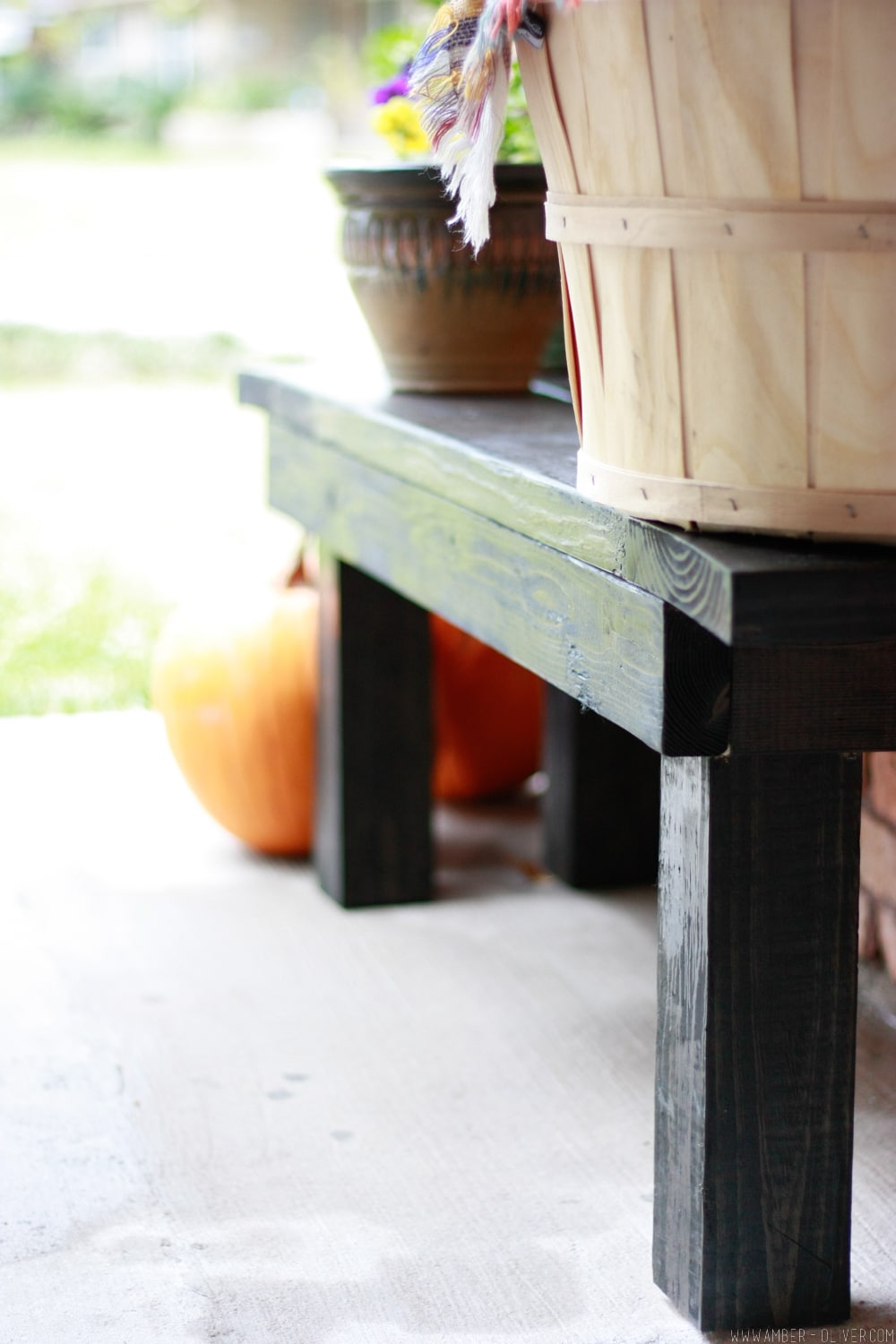 I love how versatile our DIY bench is. I used it this fall with pumpkins on our front porch. We brought it inside and used it as extra seating at our dining room table for Friendsgiving. At my birthday, we even drug it around to our back porch. Our handy little bench has made itself at home here at #OliverHQ.
Shop this project: