Transform your ceiling into a work of art with these 20 DIY ceiling ideas. You'll find creative ways to add visual interest to any space.
Are you tired of staring at your outdated popcorn ceiling? Do you want to add some personality and style to your fifth wall?
You're in the right place! In this article, we have put together a list of 20 of the BEST DIY ceiling ideas that are the perfect way to spruce up any room in your own home.
Whether you're looking for a great way to tackle a weekend DIY project, or just want to add a focal point to your space, these ideas are sure to inspire.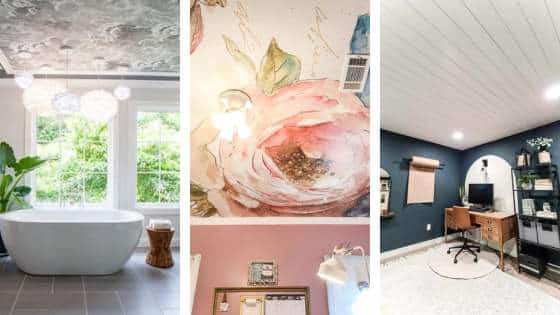 Unique Ceiling Design Ideas
An easy way to make a room feel larger is to add a design to the entire ceiling. It can make a huge impact, especially if you have a low ceiling.
Here are some options for different types of ceilings to get you started.
different color painted ceiling – the easiest way to add so much character!
tin ceiling tiles
faux wood beams – a perfect choice for a vaulted ceiling
wood paneling
diy shiplap ceiling or bead board – a budget-friendly way to add impact to a plain ceiling
crown molding or wood molding
tray ceilings
wooden planks
coffered look
The best part is most of these ceiling inspiration projects can be completed with simple tools found at Home Depot, Lowes, or your local home improvement store.
It may seem like a daunting task but with the right installation materials, the job will be so much easier!
Quick tip: a paint sprayer will help save so much time! See this helpful article on how to use a paint sprayer.
So why not take advantage of that boring white ceiling above you and give it the attention it deserves? Let's get started!
20 Beautiful DIY Ceiling Ideas You Can Try Today
Are you looking for basement ceiling ideas, or do you have a kitchen ceiling in need of a makeover? We've got you covered with ideas and inspiration for every type of ceiling!
Which one of these ceiling treatments is your favorite? There are so many that I love. I see more ceiling makeovers in my future!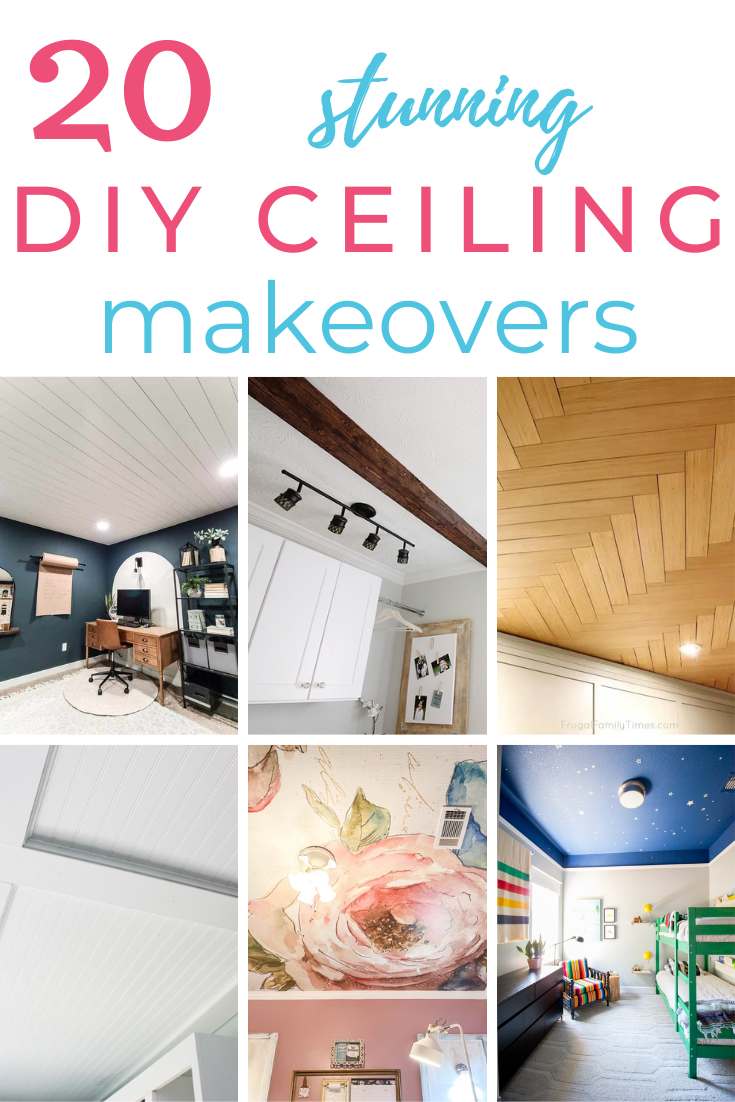 You may also enjoy these design ideas: