Transform your walls with these 33 easy DIY wall paint ideas! Get creative and choose from a great selection of colors and projects.
If you're looking to update your living room, guest room, kids' room, or any blank wall in your home, painting the walls is one of the easiest and most affordable ways to do so.
With so many paint colors and finishes available, it can be overwhelming to choose the right one for your space.
We're here to help! This article features creative wall DIY projects that will easily turn a boring wall into a gorgeous focal point in any room in your home.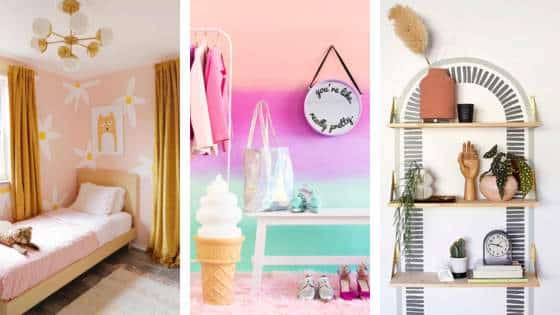 DIY Wall Paint Ideas
One popular trend in wall design is creating a feature wall with geometric patterns, polka dots, vertical stripes, or ombre wall paint effects.
This can add visual interest and depth to the room without overwhelming it with too much color.
When painting an entire wall, it's a good idea to choose a paint color that compliments the rest of the room and does not distract from it.
Alternatively, opt for a pop of color or light hues that makes a statement and adds personality to the space.
Another great way to create a new look on bedroom walls is to paint a mural. This is the perfect way to update a kids room.
There are tons of cool mural ideas on Pinterest that look like a piece of art. It's an easy way to make a small room feel larger. The great thing is, with a little patience, you can recreate these DIY wall decor ideas in your own home!
Supplies for Wall Paint Design Ideas
Before you get started with your paint ideas, it's good to have some basic paint supplies on hand.
Here are the most common:
Paint Brush – I've used Wooster brushes with great results!
Paint of your choice – some of the most common type of paint used is acrylic paint, oil-based paints, chalkboard paint
Now let's take a look at these fun accent wall ideas so you can find the perfect solution for your living space.
Easy DIY Wall Paint Ideas
Check out these step-by-step tutorials on how to give any room an elegant look with easy wall paint ideas. Perfect for smaller rooms too!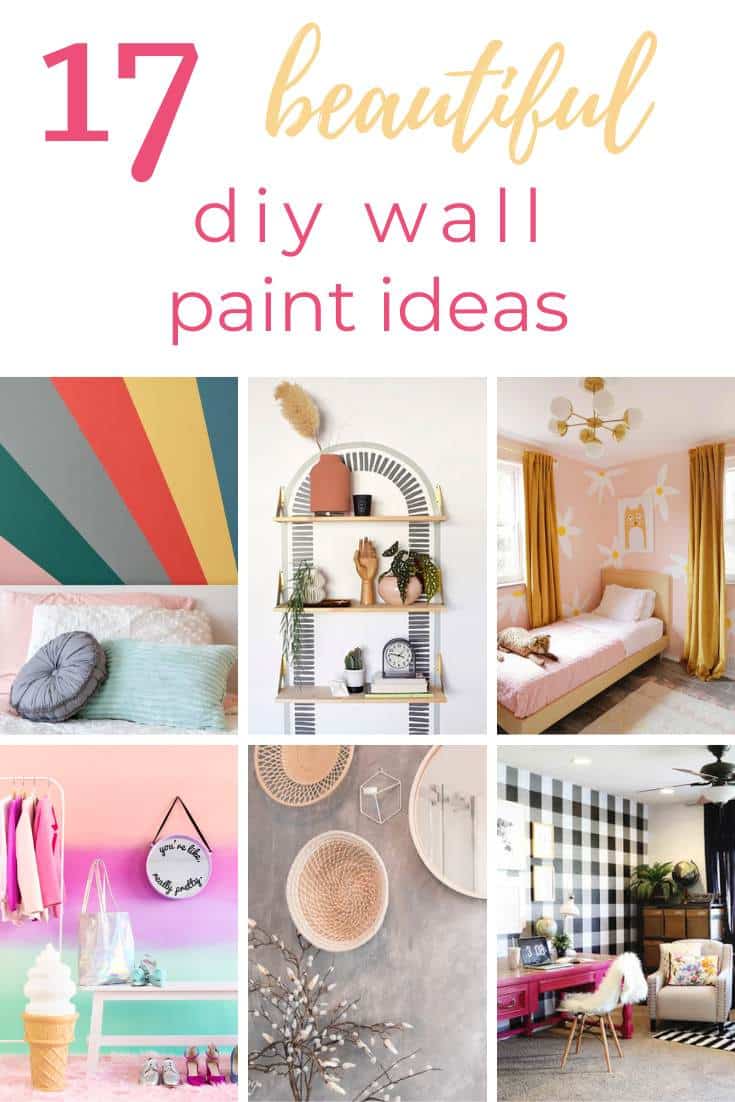 You may also enjoy these design ideas: