I've gathered 36 colorful kitchen backsplash ideas! If you're looking to add a colorful tile backsplash to your kitchen; you've come to the right place!
Anytime I'm perusing Pinterest, I inevitably find myself scrolling through kitchen design ideas.
I love kitchens with bright painted kitchen cabinets, but I also love the natural ones with a colorful kitchen backsplash.
I started gathering colorful tile backsplash ideas and came up with this list of 36!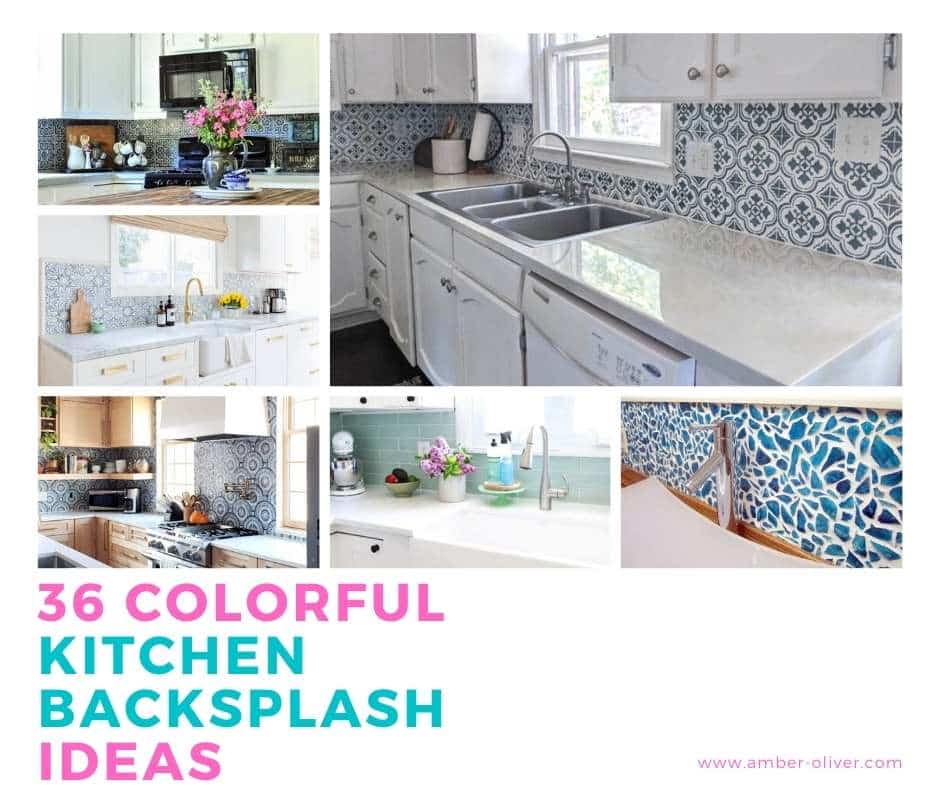 36 Colorful Kitchen Backsplash Ideas That Are a Must See!
Check out these colorful kitchen backsplash inspiration ideas for adding a colorful tile backsplash to your home. I've gathered 36 beautiful ideas to inspire you!
Shop Colorful Kitchen Backsplash

I hope these colorful tile backsplash ideas inspire you to go bold in your own kitchen! If you're looking for more kitchen projects, we've got several to share with you!