Here are 17 stunning accent wall ideas perfect for any small living room. From rustic and modern to cozy and more an accent wall is a great way to add a focal point to any space.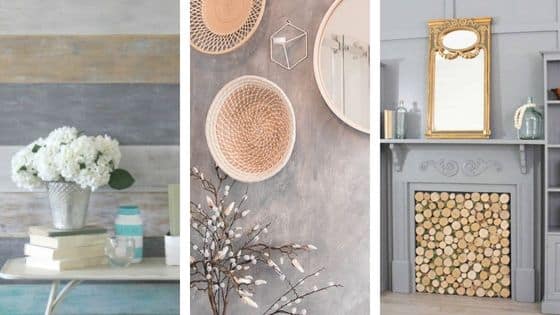 Whether you're looking to make a small space feel bigger or add a striking pop of color to your small room, you'll find the perfect accent wall in this collection!
From peel and stick wallpaper to wood paneling, there is sure to be an option to bring vibrancy and life into your small living room.
Don't forget the small details like bold colors, architectural features, and unique patterns too – they can all help turn your room into a feature that's a showstopper!
Small Living Room Design Ideas
Accent walls help brighten up small rooms and can be paired with a different color to add more character and definition.
They are also a great way to add visual interest to a living room.
You don't even have to limit yourself to just the living room…you can also make use of accent walls in the master bedroom or dining room!
Or if you want to go for something professional-looking, consider interior designers to assist with your vision if it's within the budget.
The possibilities are endless, so get creative without sacrificing your decorating style.
DIY Accent Wall Ideas
Here are a few popular accent wall ideas that are perfect for small living spaces.
Create a gallery wall using different styles of picture frames. It's an inexpensive way to add personal style to a living room, family room, or dining room.
Painting an entire wall in dark colors is one of the easiest ways to create an accent wall, especially if you have a room with high ceilings.
If you have a room with plenty of natural light consider making a bold statement with green walls, or chalkboard paint to make the room feel serene and cozy. The trim can be kept in a lighter tone to balance the space.
Neutral paint colors in small living spaces will make the room feel more spacious. This is the perfect choice for a home office, dining area or bedroom.
If you have a large room you may want a bold look for your accent wall. Vertical stripes, geometric shapes in bright colors, and even polka dots in different sizes are effective ways to create a unique design scheme.
Wall panels on white walls are an excellent way to create a stunning accent wall.
Horizontal stripes would look amazing in a neutral color palette where the rest of the room is bright and colorful.
Now that we've talked about several different ways to create an accent wall, let's see some creative DIY options shown in actual homes.
17 Stunning Accent Wall Ideas For Small Living Rooms
If you are looking for a different design for your living room, you are in the right place! One of the first things to do is determine the best option for your room. Do you want an accent color to add to an entertainment center, or do you want an entire wall to become a focal point in your space? A good rule of thumb is dark colors can make a room feel more intimate and cozy, while neutral colors can make a space feel larger and more open.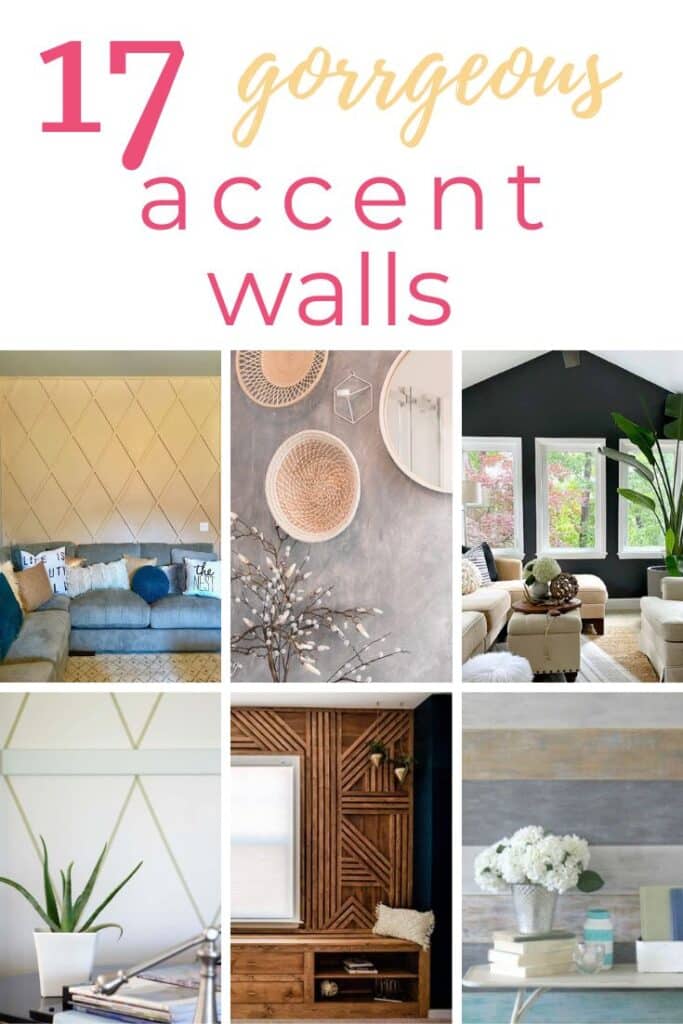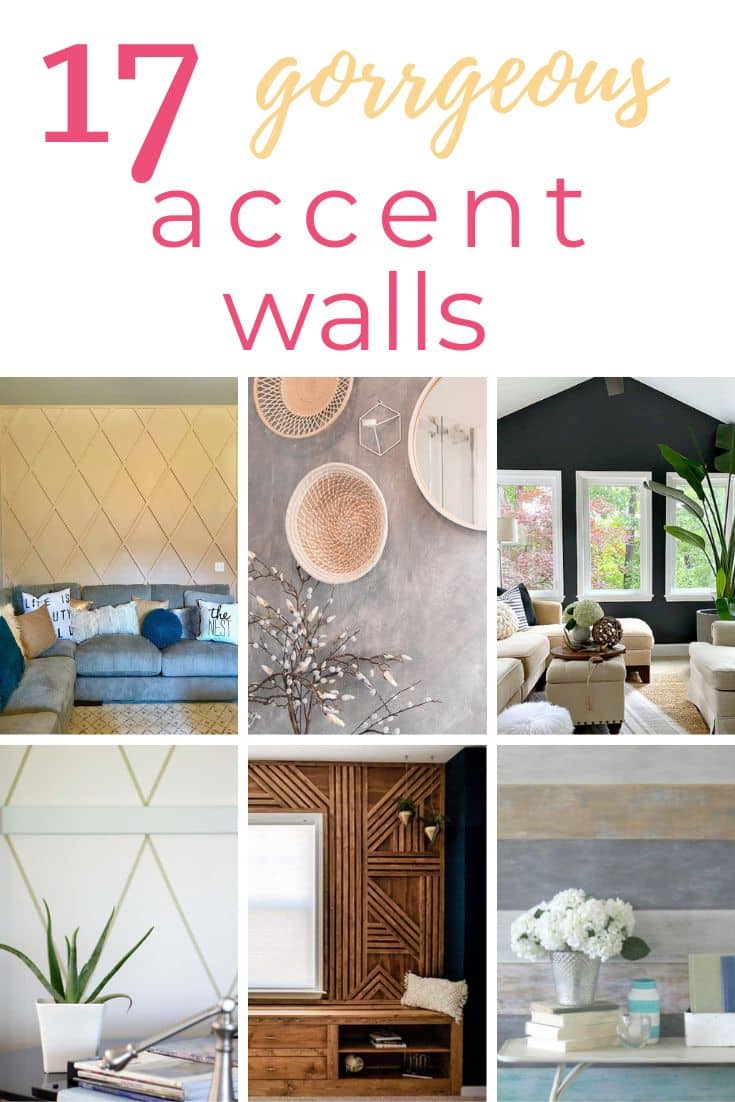 You may also enjoy these design ideas: