I partnered with Benjamin Moore on the kitchen remodel we spent the last week working on, and I wanted to share the planning process here before the big reveal! Since the kitchen we made over is in a home with a brand new baby, we took that into consideration with the planning. While I love clean, white cabinets, for this project we opted to go with dark painted cabinets. These won't show dirt as much and will be great with a growing baby boy in the house. The cabinets are old and dated so we had to do some "doctoring" to give them an updated look. Paired with a fresh coat of paint from Benjamin Moore, we were left with a pretty amazing makeover!
For the planning process, I relied on my friends at Benjamin Moore Flagship here in the Houston Heights.
This Benjamin Moore store is family owned and operated. I love that I was even greeted by one of their pups when I came in the door! The store is clean and modern and the staff is incredibly knowledgeable and helpful. They even have an in-house color consultant who was able to help us pick the perfect colors for our kitchen makeover.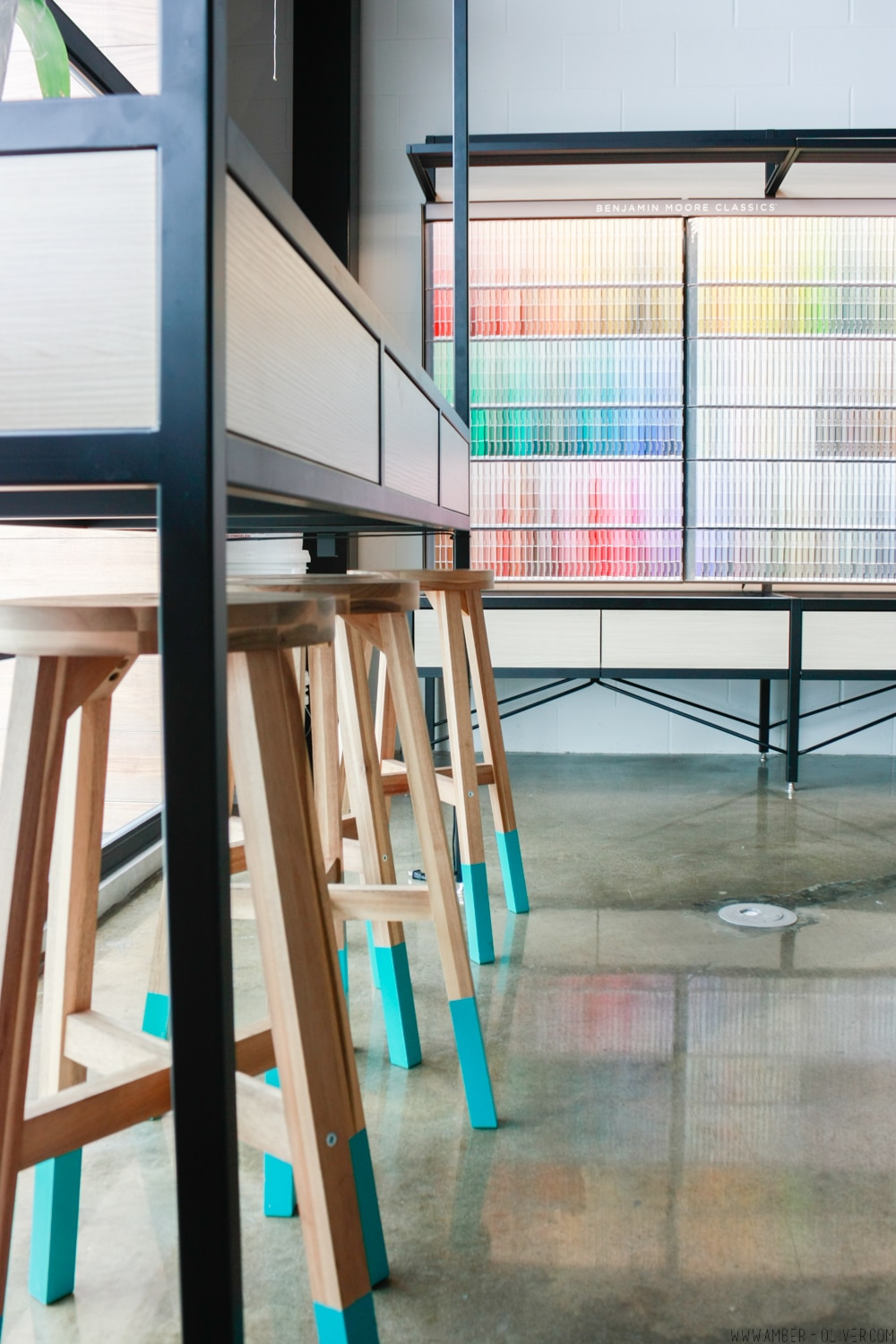 We explored may different color families and the color we ended up going with for the kitchen cabinets is a dark brown/gray with a hint of green. We used the rock backsplash as our inspiration and came up with many beautiful color combinations for dark color painted kitchen cabinets.
The colors included range from blues and grays and even a deep purple. (Please someone use that beautiful color "Shadow"!). If you're looking for dark color options for painting your kitchen cabinets, check out these great colors from Benjamin Moore. I've also included complementary colors that would be great for wall paint.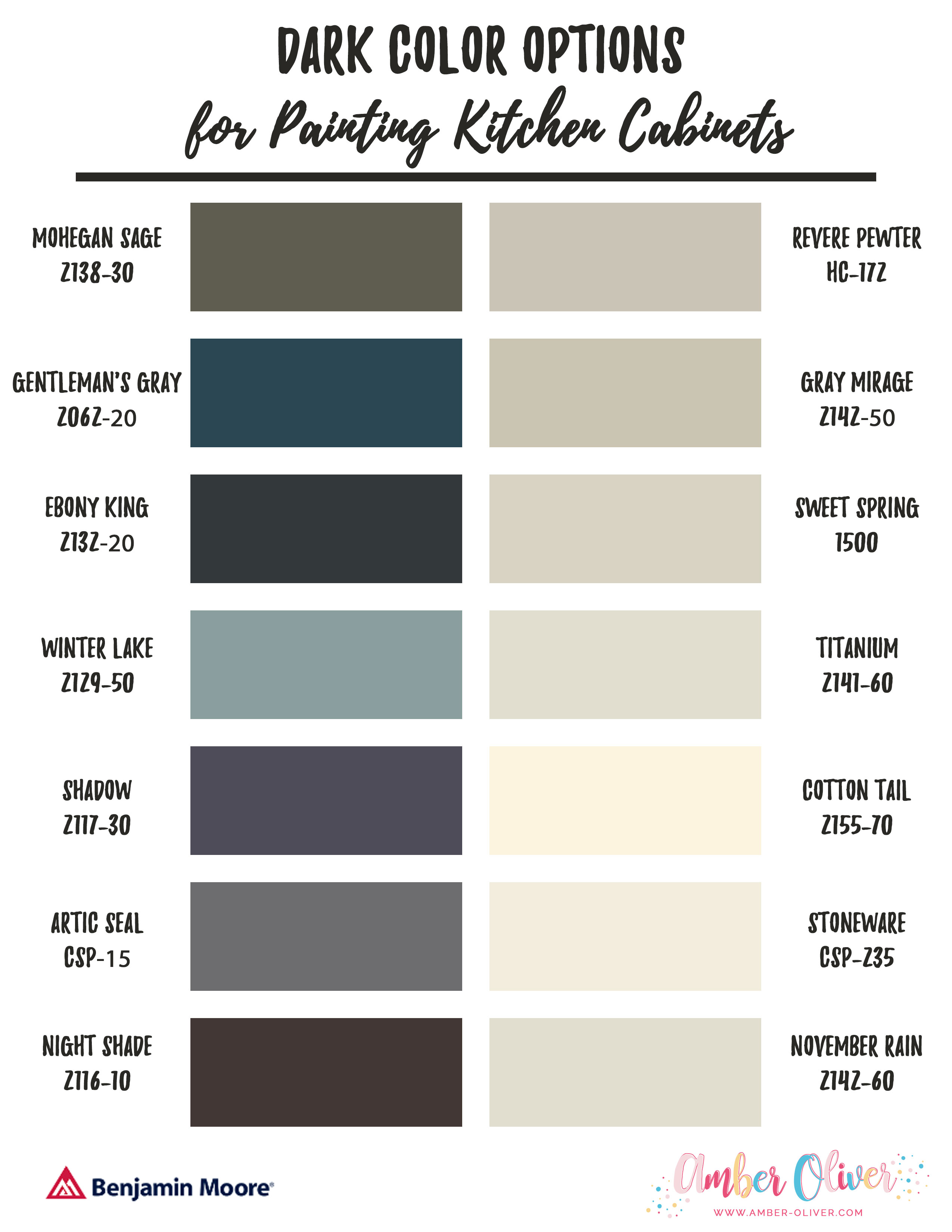 You may also enjoy these posts:
Kitchen Remodel: Forest Avenue Kitchen Reveal!
How to Install Peel and Stick Backsplash
How To Update Old Kitchen Cabinets – Kitchen remodel on a budget!