Learn how to paint a laminate bookcase without sanding! Using the right paint eliminates the need to sand – saving you time! This project is sponsored by DWIL.
I have a secret to share with you. I actually hate painting projects. I've shared a ton of them and LOVE how a quick coat of paint can completely transform a piece of furniture or bring a totally new vibe to a room. I just hate the work it takes to get there!
We've been making big and small changes around our home to get ready for and to make room for our newest family member. We just kicked off a major home renovation – converting our patio into a family room. Once the new living room is built, our old living room will become office space – freeing up a bedroom for baby boy!
We have about 100 projects to go, but I recently got one checked off the list. Painting a laminate bookcase that will eventually go in Theo's room. The bookshelf has been in our living room for years and recently had been taken over with baby books and toys anyway! Time to give it a little makeover!
Laminate furniture is fantastic for its affordability but sometimes, you might want to give it a personal touch or match it with your home's decor. Painting it is the easiest way to achieve this. I've showed you how to paint laminate furniture before when I made over our IKEA dining room table without sanding. That's also a fantastic project if you already have your paint – you just need a special primer. For this project we're using DWIL Paint for a "one stop shop" so to speak! So, grab your paint clothes and let's get started!
Why DWIL Paint?
Before we jump into the step-by-step process, let's talk about why we love DWIL Paint for this project. DWIL Paint is a fantastic choice for painting laminate furniture because it adheres well to slick surfaces like laminate. It dries to a semi-gloss, smooth finish. Plus, DWIL Paint comes in an array of beautiful colors, so you're sure to find the perfect shade for your project. Of course our favorite thing about DWIL Paint? The advanced acrylic furniture paint eliminates the need for time-consuming (and messy!) sanding! It's also low-odor so you can complete your entire project indoors if you wish!
Prep Work: The First Thing to Do
The first thing to do when tackling any painting project is prep work. It might be tempting to skip this step, but trust us, it's the key to achieving the best results. Here's what you'll need to do:
Clean the Surface: Start by wiping down your laminate bookcase with a damp cloth. Get rid of any dust, dirt, or grime. A clean surface ensures better paint adhesion.
Repair Any Damage: If your bookcase has nicks or dings, use wood filler to fill them in. Sanding isn't required, but a little bit of light sanding once the filler dries can help you achieve a smooth finish.
Mask Off Areas: Use painter's tape to mask off any areas you don't want to paint. For example, if your bookcase has glass cabinet doors or handles, cover them to avoid any accidental paint splatters. I took my handles and doors off to make this a bit easier!
Choose Your Paint Color: DWIL Paint has a of colors available. Pick a shade that complements your room's color scheme or go bold with a contrasting color. It's all about your personal preference! For this project I went with Lemon Ice Cream Yellow. It will look lovely in our baby's room!
Thin Coats: The Key to Success
Now comes the fun part – applying your DWIL Paint! Here's how to do it:
First Coat of Paint: Start with a thin, even coat of paint. Using a high-quality brush or a foam roller will help minimize brush strokes. Don't worry if the first coat looks a little streaky; that's normal.
Dry Time: Let the first coat of paint dry completely. This usually takes a few hours, but it's essential for achieving a smooth finish.
Second Coat of Paint: Apply a second thin coat of DWIL Paint. You'll notice that the second coat provides much better coverage and helps even out the color.
Dry Time Again: Allow the second coat to dry completely. Patience is key to achieving that beautiful matte or glossy finish. Because DWIL paints are formulated to dry quickly, you can finish multiple coats in a single day. This makes a quick and easy weekend project!
Top Coat: The Finishing Touch
To protect your newly painted bookcase and give it that professional touch, consider applying a top coat. You can choose between a matte or glossy finish, depending on your preference. This is really only required if you are using your furniture in a high traffic area – like on a table top.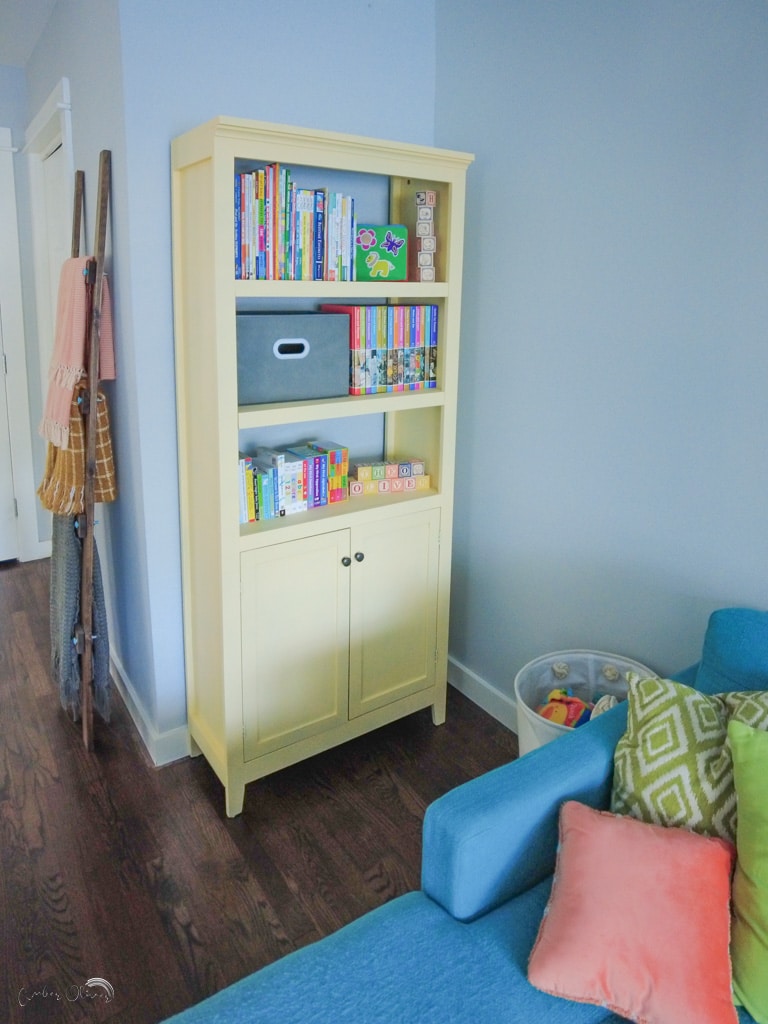 Additional Tips for Laminate Furniture Painting
For a solid wood piece or an old piece of furniture with a wood veneer, you can follow the same process without the need for sanding.
IKEA furniture lovers, rejoice! This method works great for IKEA laminate furniture too.
When painting laminate cabinets, take them off the hinges for easier access to all sides.
To avoid the paint sticking to your work surface, place the bookcase on small blocks or cups.
After painting, store your brushes and rollers in a plastic bag to keep them from drying out while you take breaks between coats.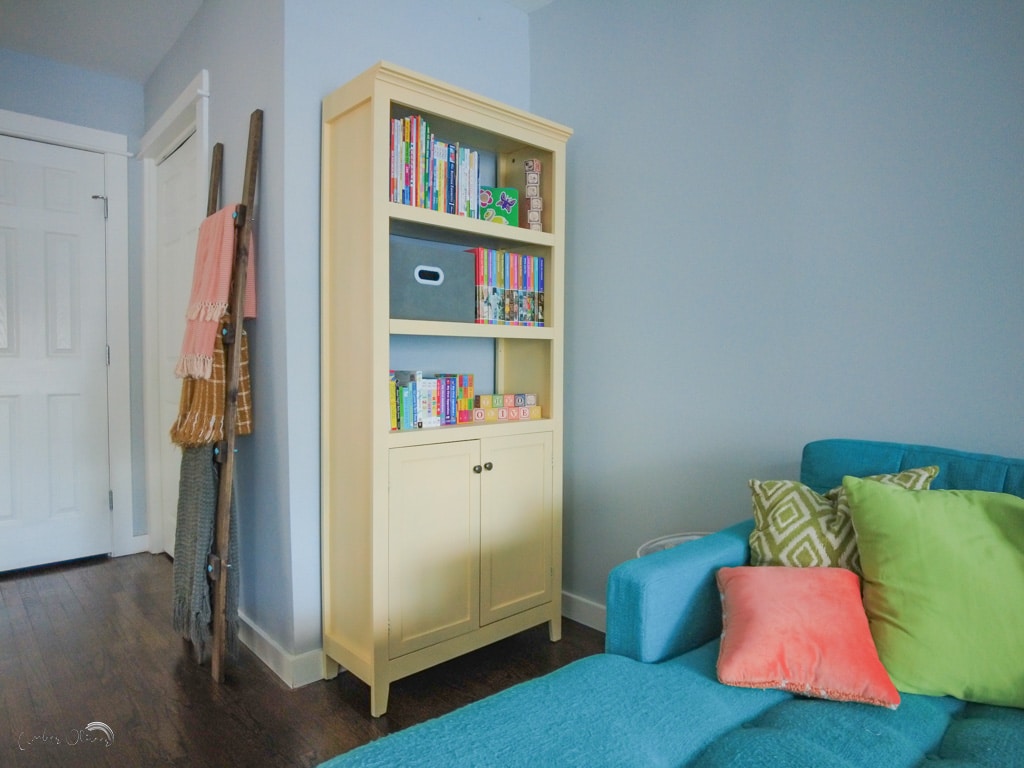 Your Laminate Bookcase Makeover
With the power of DWIL Paint and these easy steps, you can turn your laminate bookcase into a beautiful piece of furniture that perfectly suits your home. No more "just living with it" – now, you can make your home a place you LOVE, not just a place to live. Remember, the most important steps are thorough cleaning, applying thin coats of paint, and allowing each coat to dry completely. So, grab your favorite color and get started on your laminate furniture transformation. Your living room is about to get a fantastic, budget-friendly upgrade!