The reveal of our bold bathroom makeover as part of the one room challenge! We took a boring brown bathroom and updated the entire room with PAINT!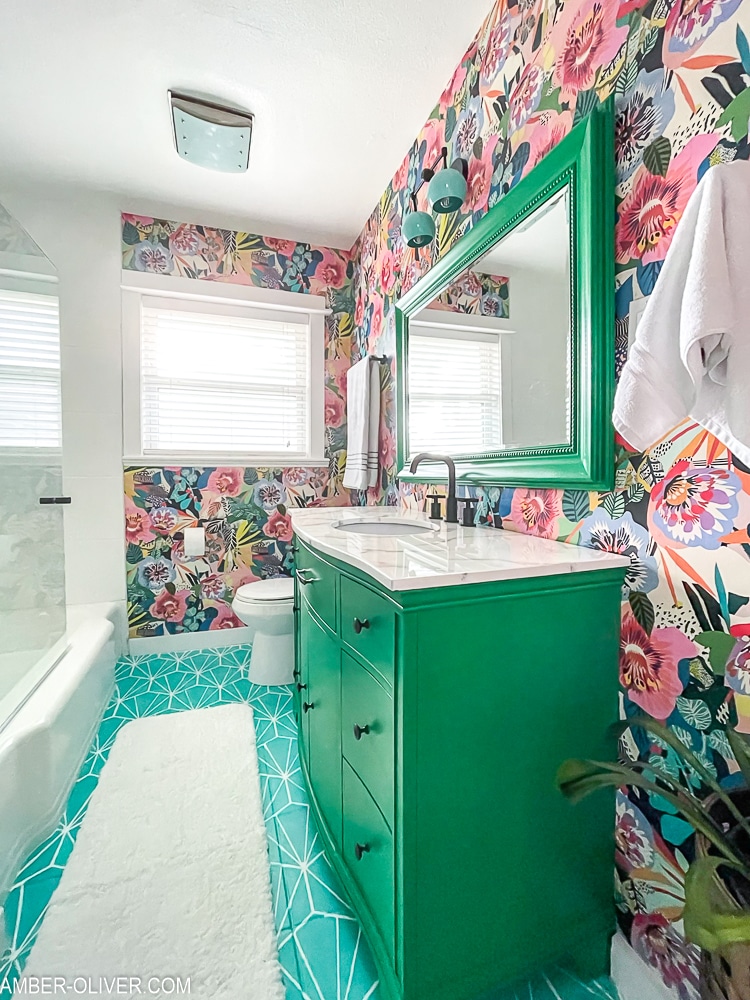 It's finally time to show off our brand new guest bathroom! We worked hard for several weeks getting this space ready. This room had several really great projects we've shared along the way. We used PAINT to transform the entire room: we showed how to paint a tub, how to paint shower tile, how to paint a bathroom vanity (with a FAUX MARBLE COUNTERTOP!), how to paint tile floor, and my favorite how to install bathroom wallpaper!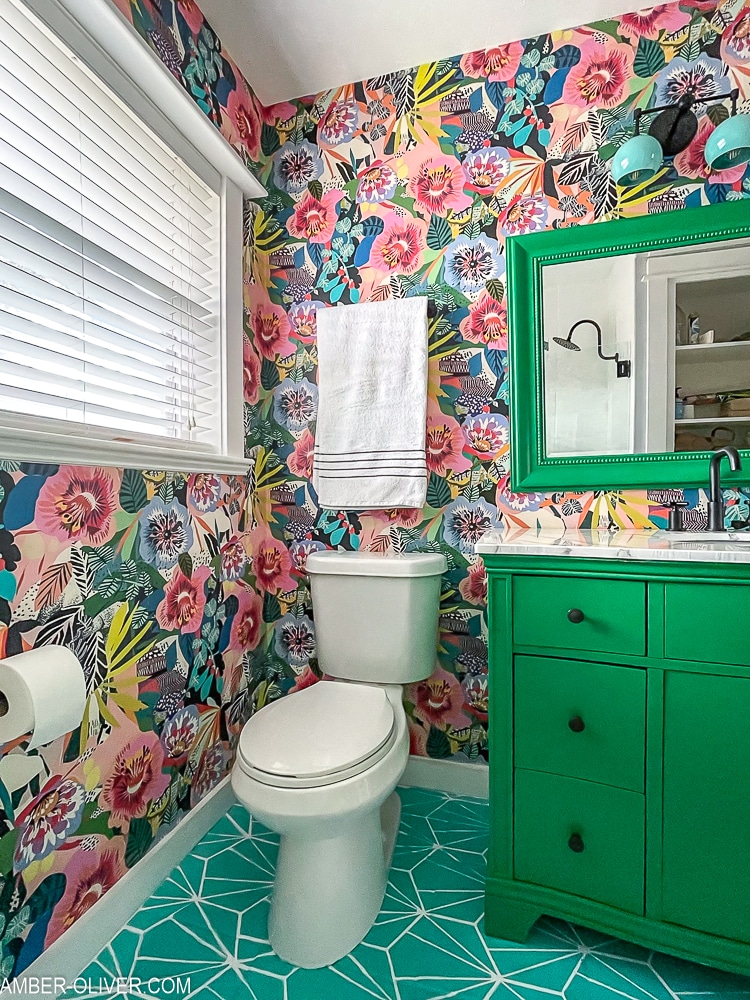 If you've followed along, you've seen these individual projects on their own but you haven't seen the whole space put together! After our dreams of living abroad we dashed, we decided to make our house a place we love instead of just a place we have to live. We started with this boring brown bathroom neither of us ever liked and now I have the BOLD and COLORFUL bathroom I've always wanted!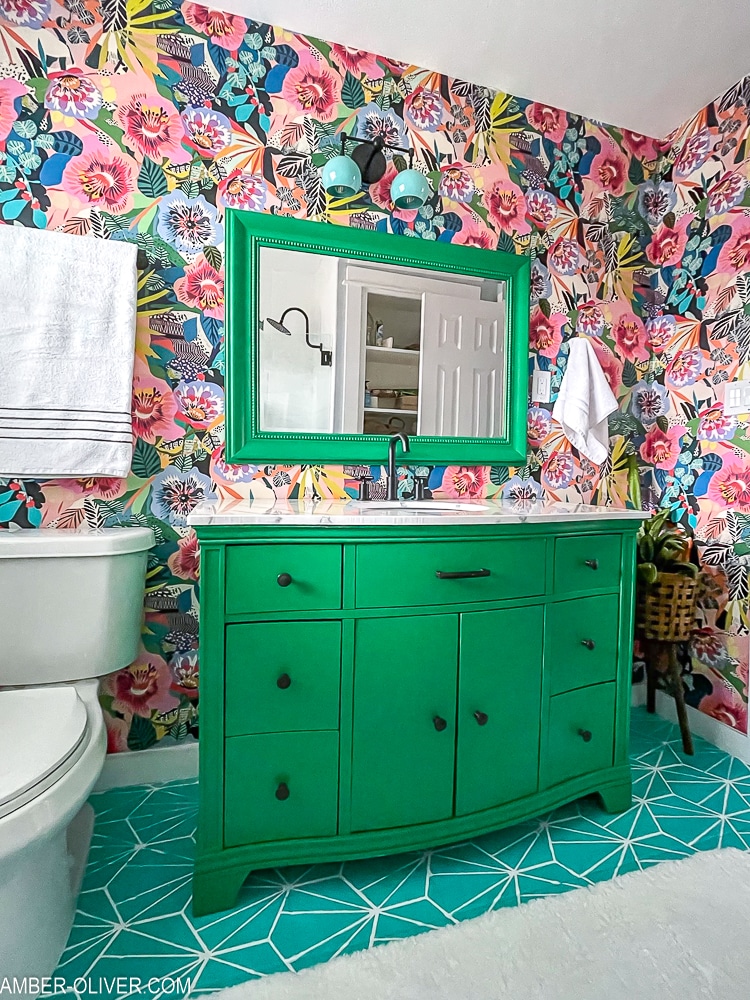 Side note: one of the reasons it's taken me so long to share this bathroom makeover reveal is because I got negative feedback about my choices. I have a hard time with criticism and those few negative responses affected me much more than all the positive feedback I got. It's something I'm working on. So here's my bathroom makeover in all it's bright, colorful, bold glory. I hope you love it or can at least learn something from our tutorials. And if you don't – keep it to yourself 😉
Bathroom Makeover Video
Bold Bathroom Makeover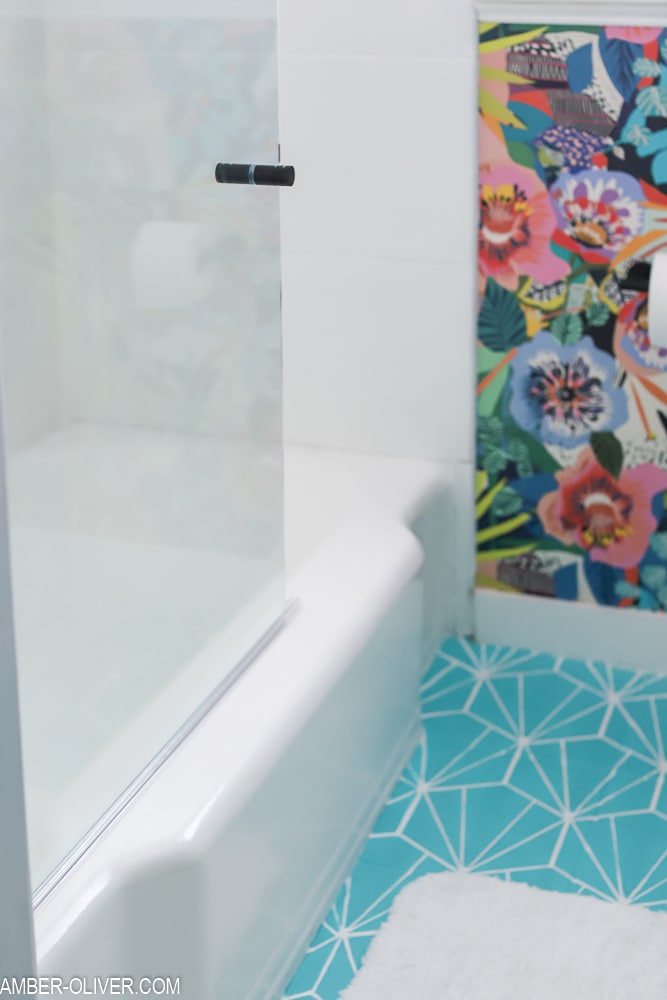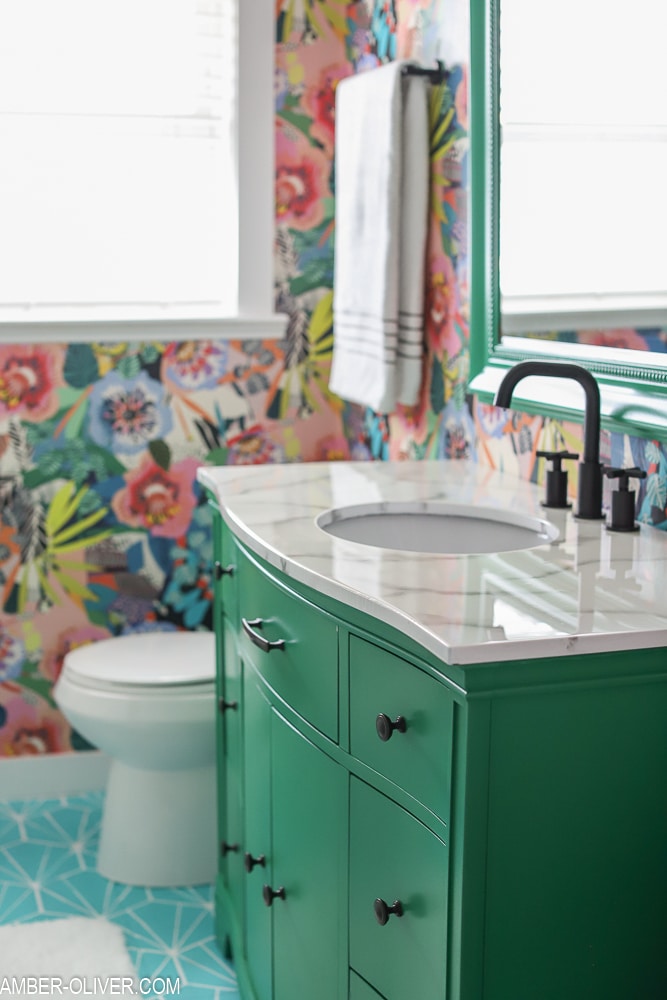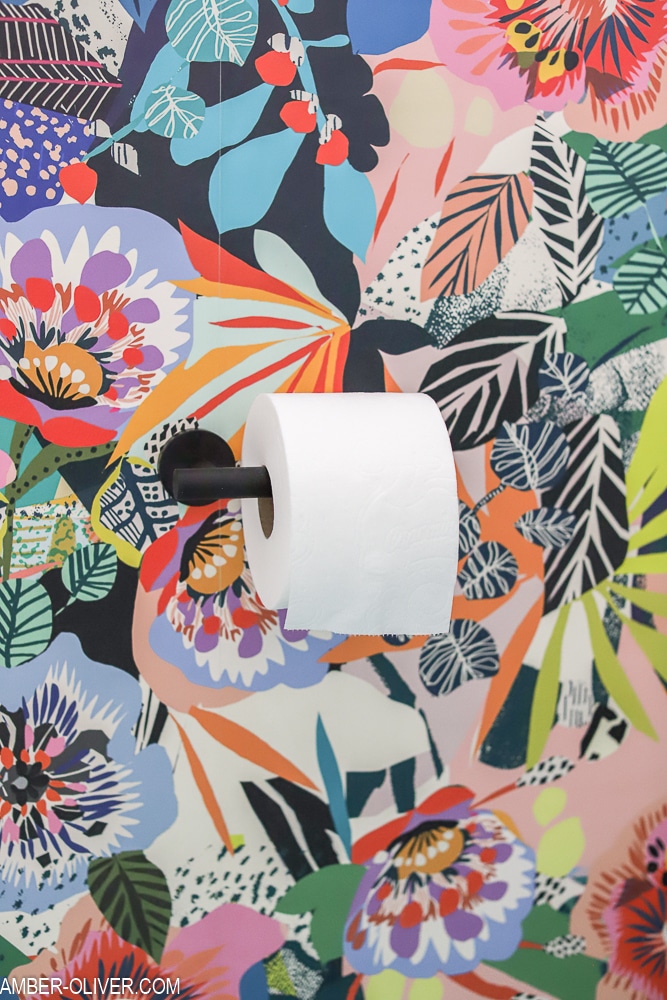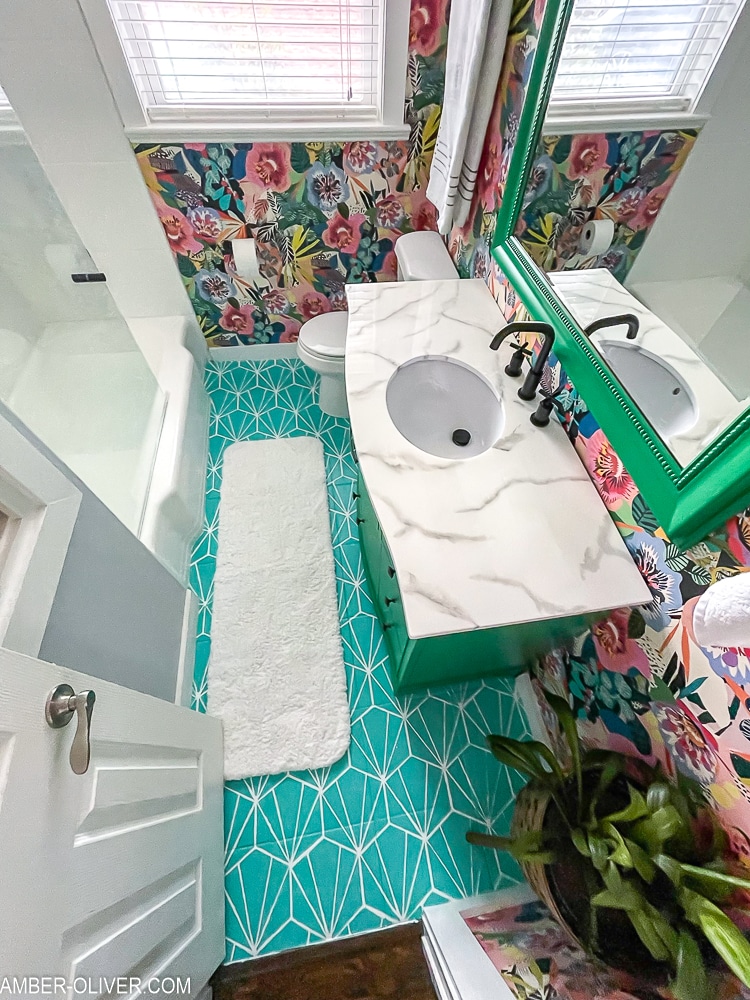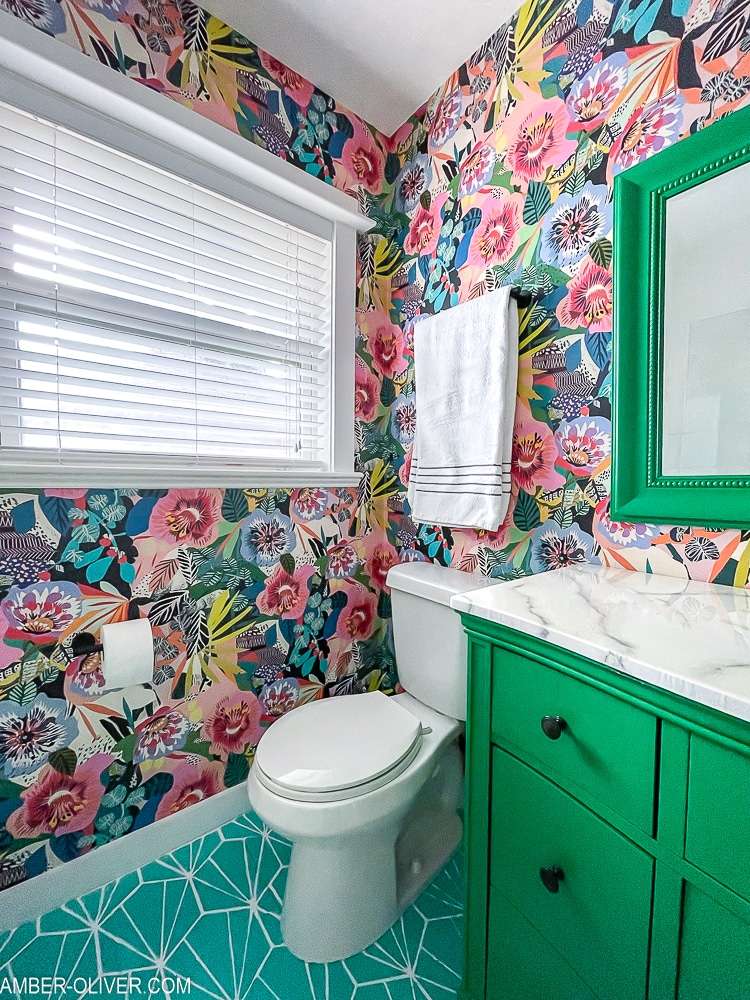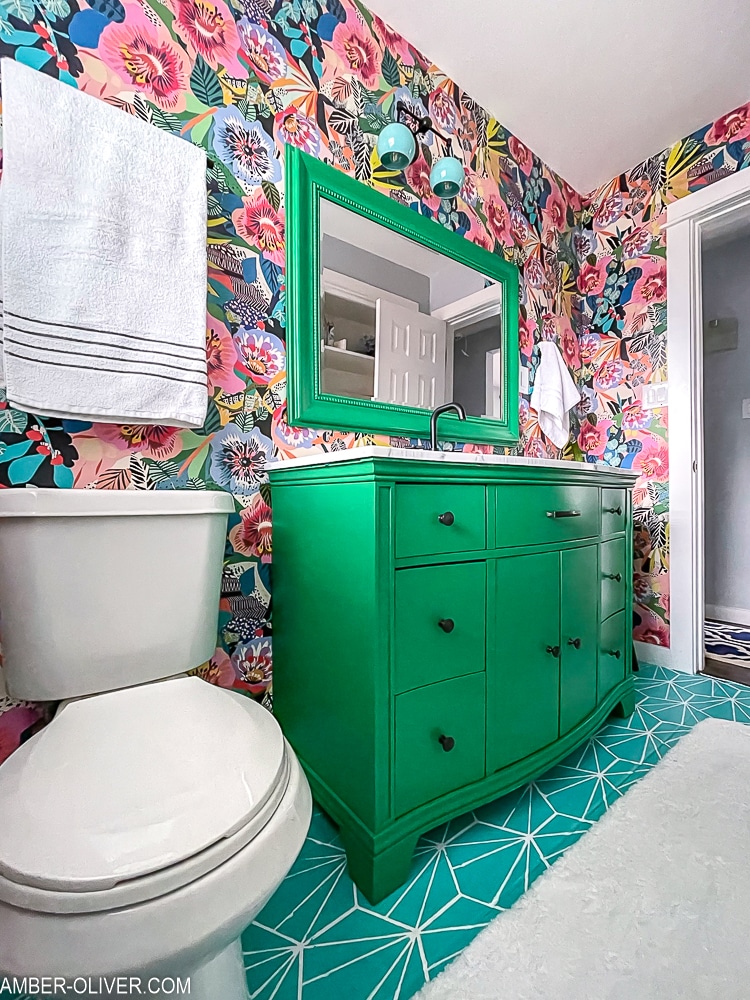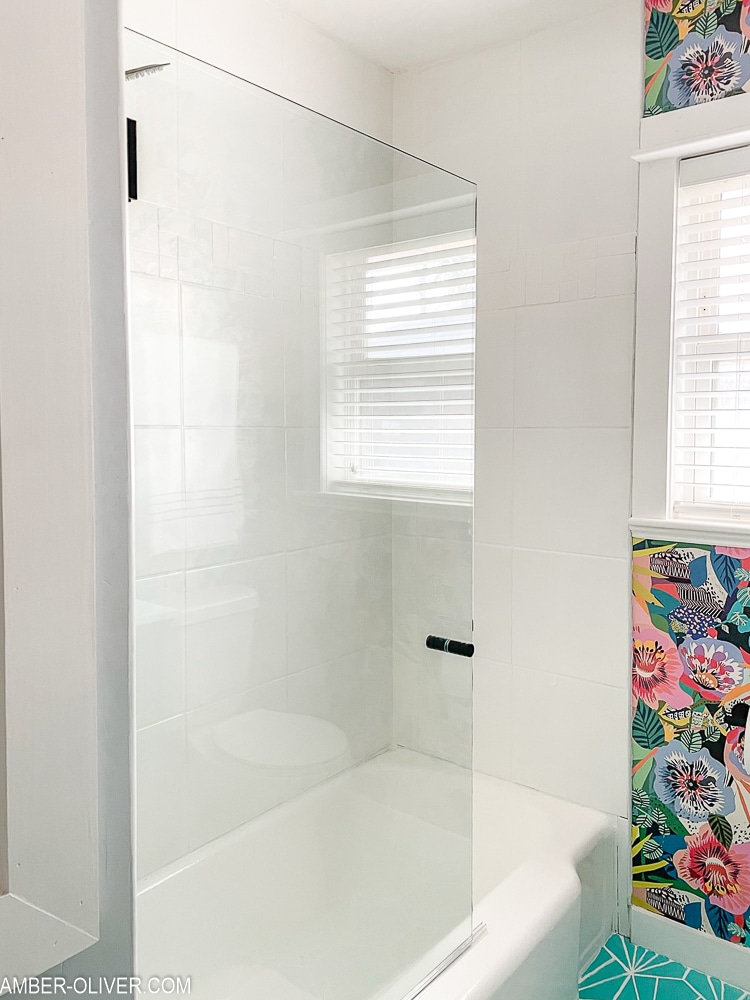 Bathroom Makeover Before and After: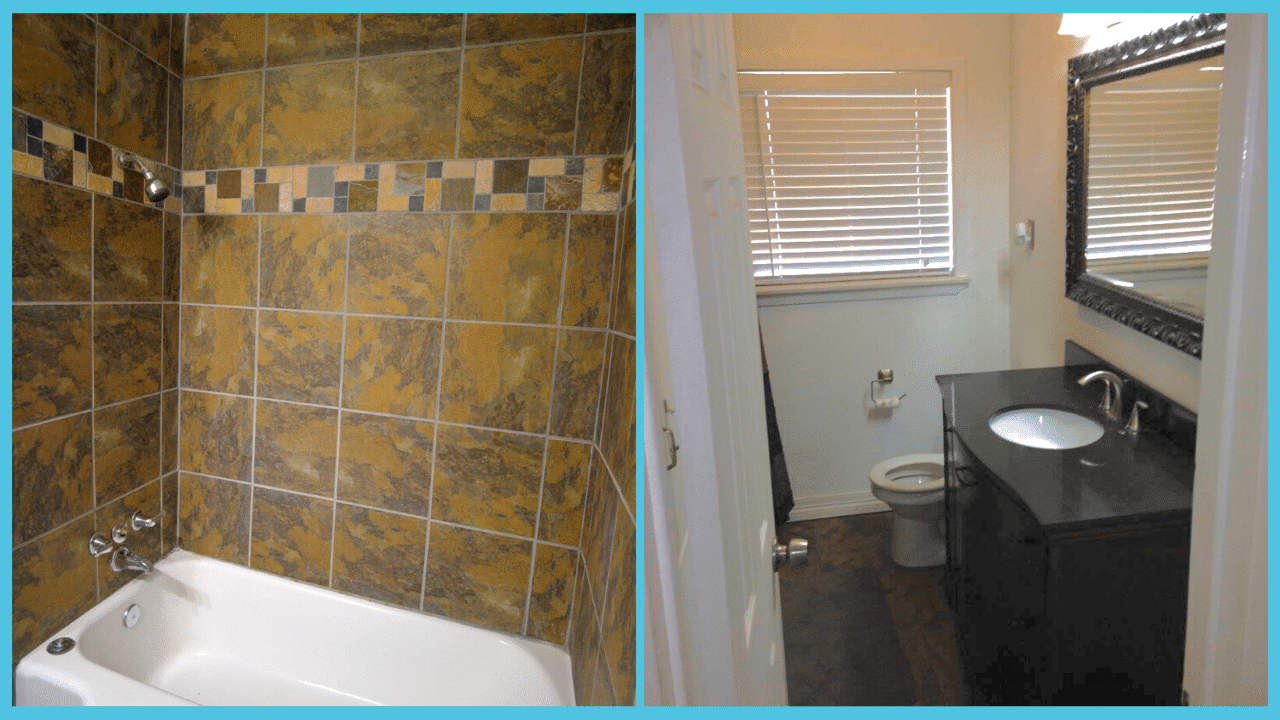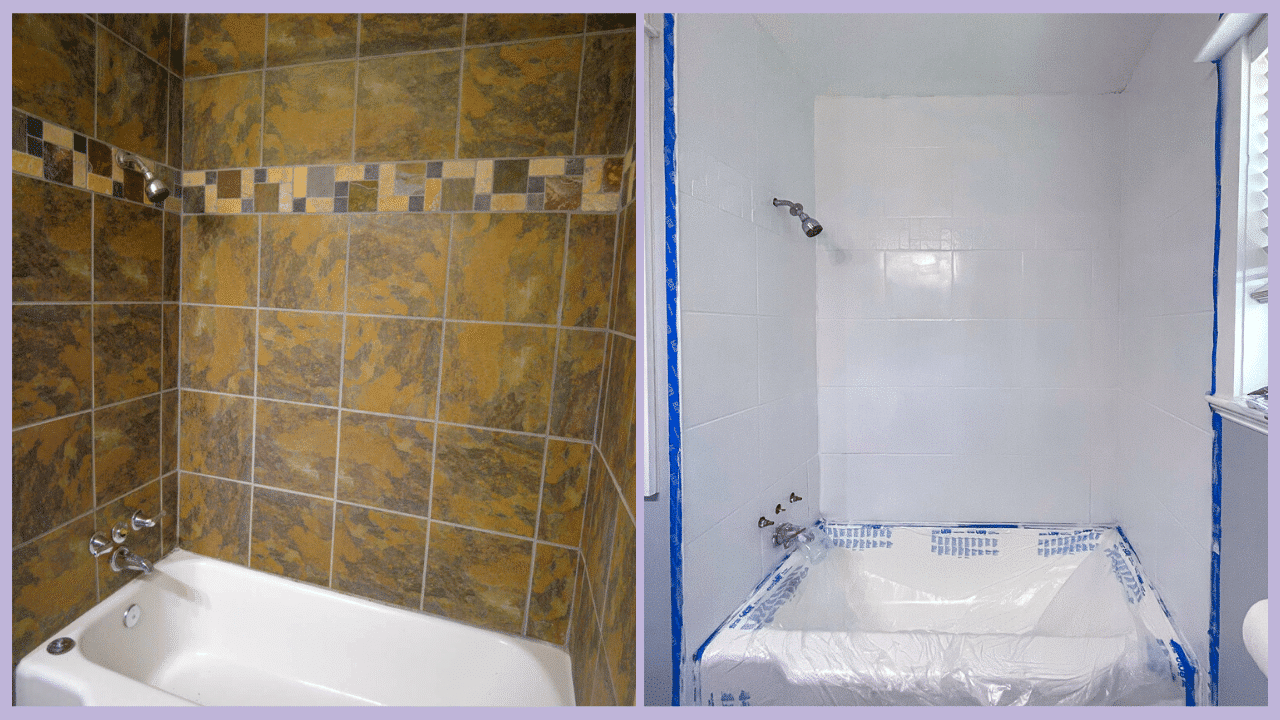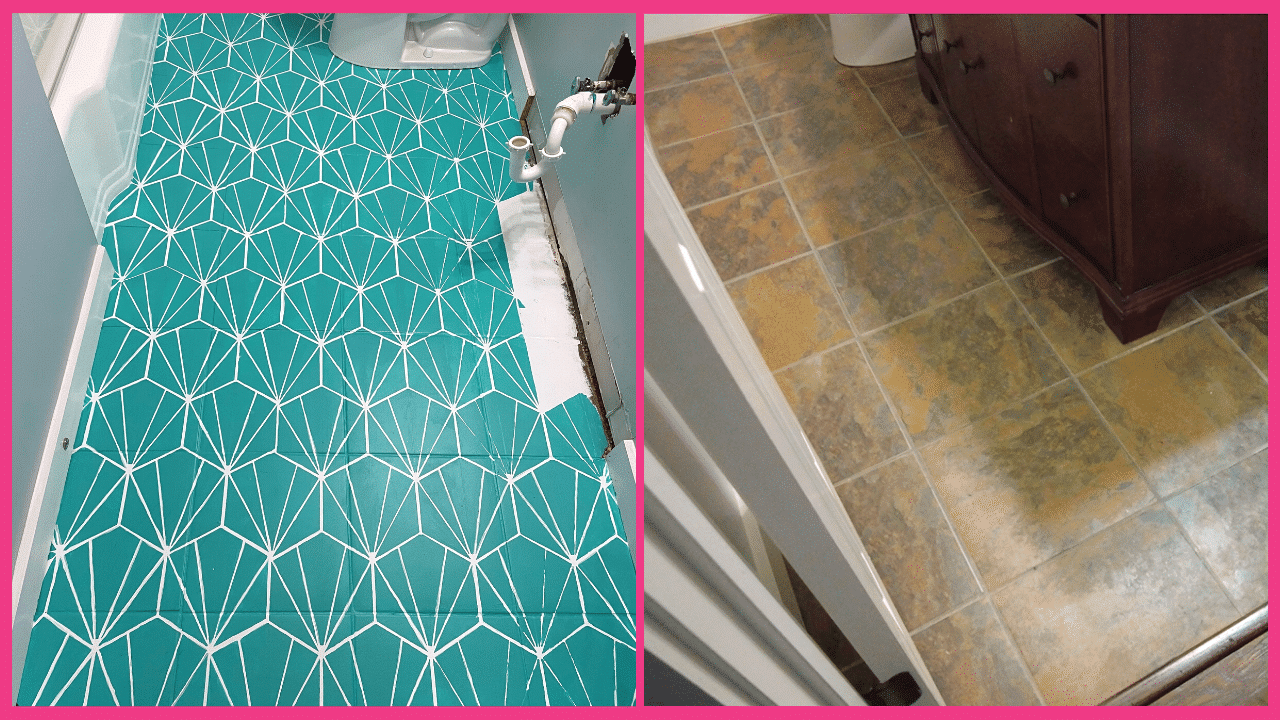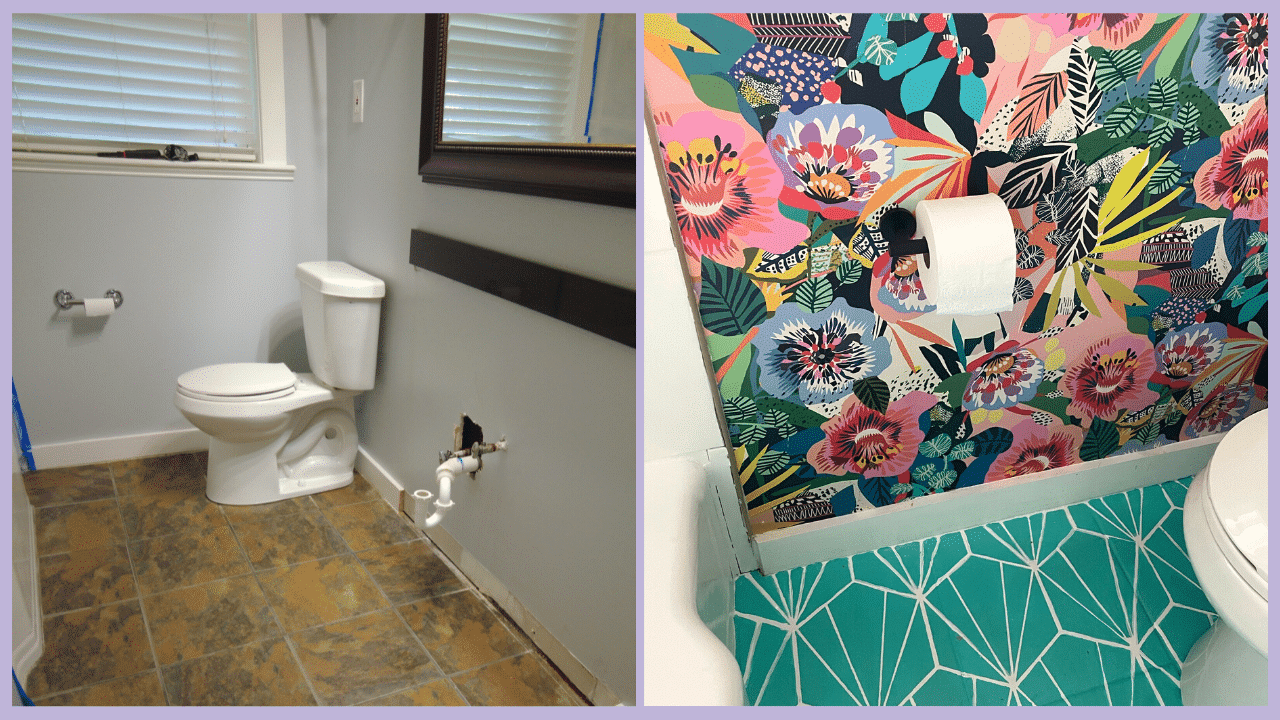 Bathroom Makeover YouTube Playlist:
Watch all the video tutorials from each of the projects on our YouTube One Room Challenge Playlist!
One Room Challenge: Guest Bathroom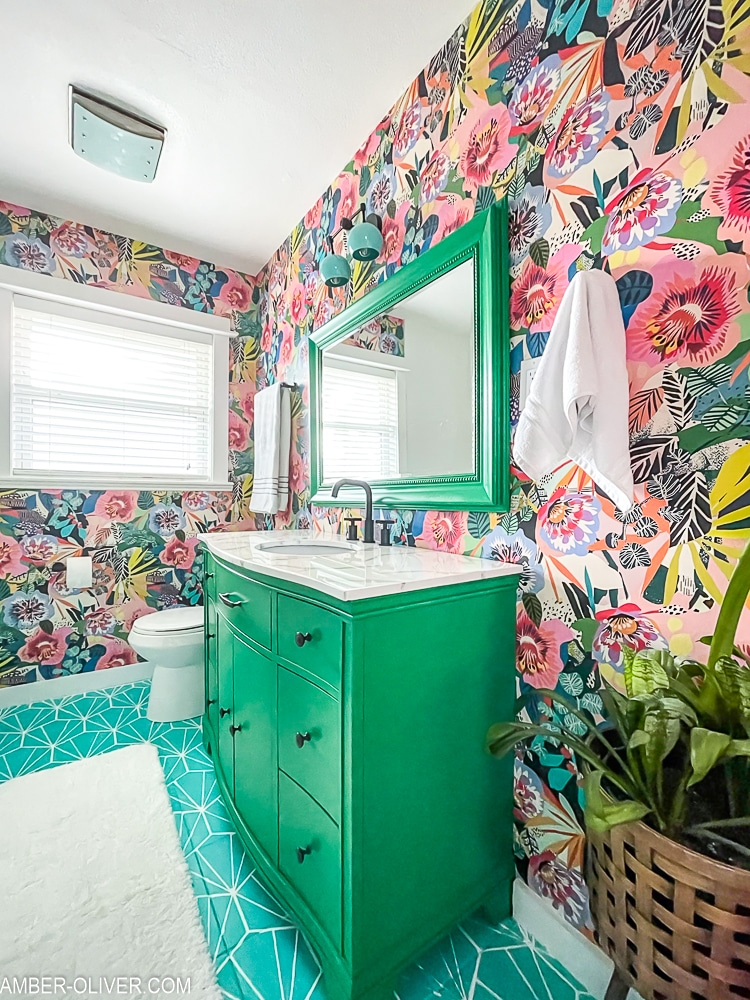 Shop our Bold Bathroom Makeover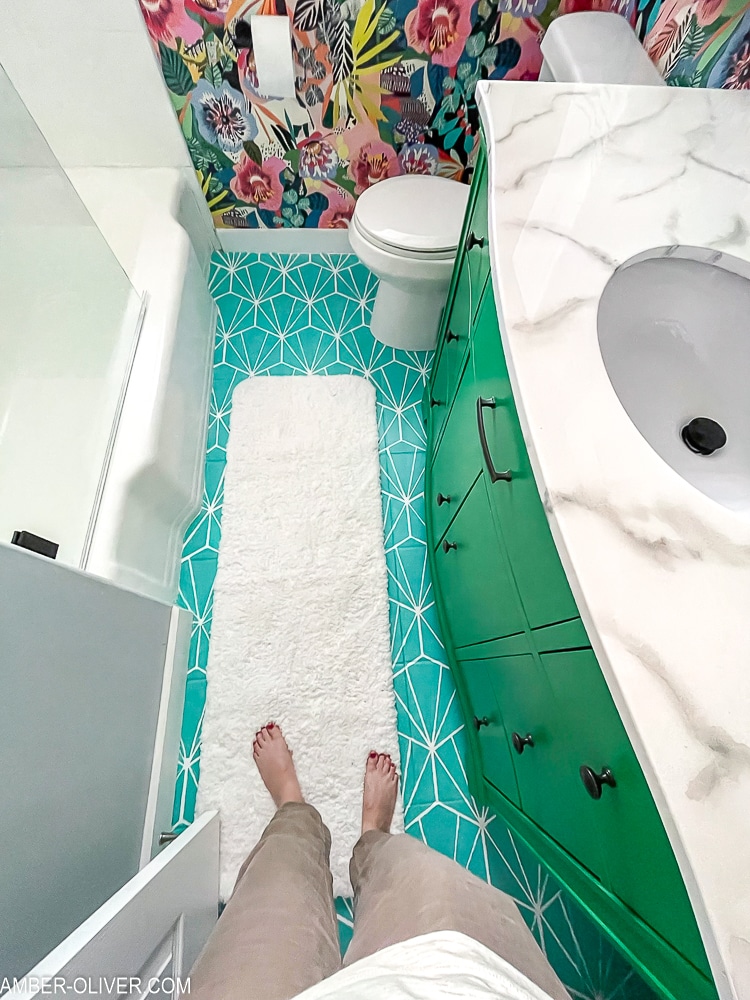 I hope these projects inspire you to tackle an "unloved" space in your home! It's amazing what a little paint can do to transform a space.