Check out this collection of custom built-in desk ideas perfect for a small space in your living room, guest room, or in a dedicated office space.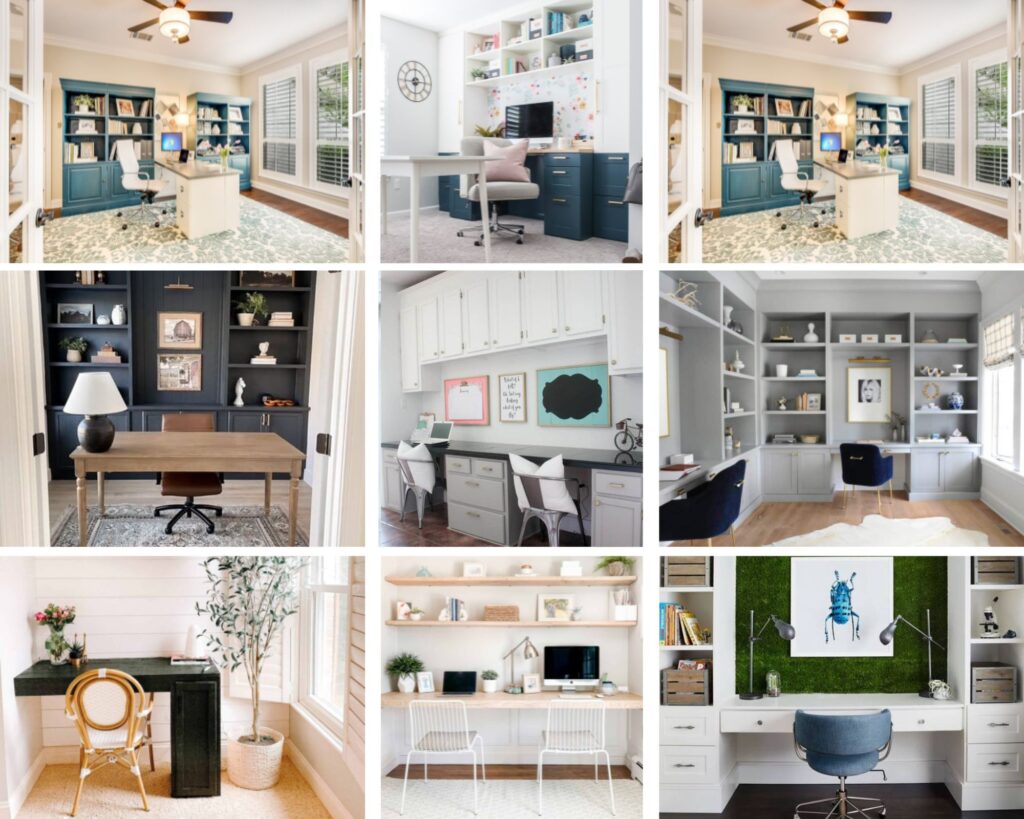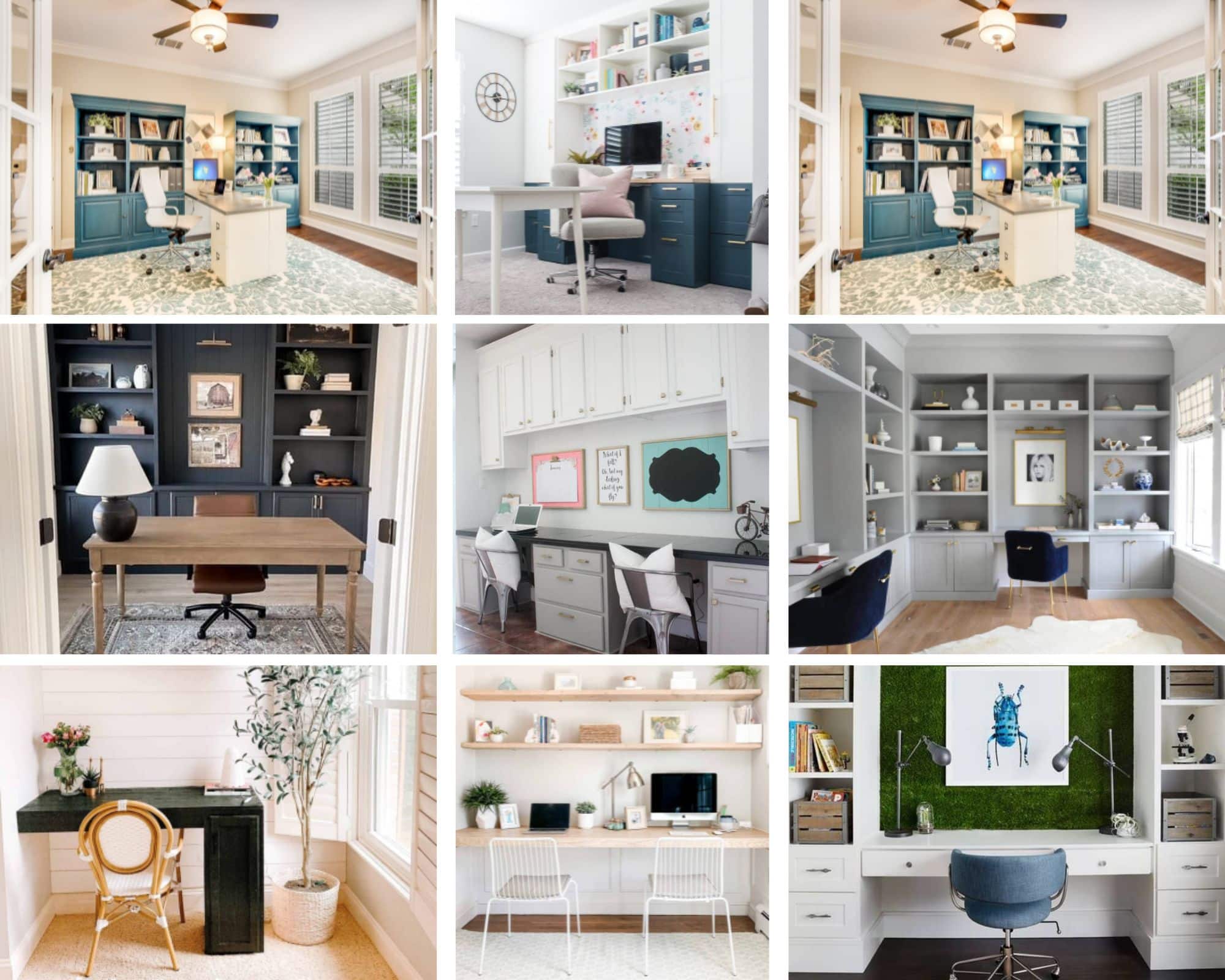 Custom Built-in Desk Ideas
One great option for a small nook is a freestanding desk. This type of desk can be easily customized to fit your work area. They can be made from a variety of materials, including wood, metal, or even glass.
If you're looking for something a bit more modern in your home office design, acrylic or Lucite might be the perfect solution for your custom desk.
You can see how I used acrylic to make a DIY office calendar!
This material is extremely versatile and is a popular option for DIY desk ideas.
Another great way to build your own desk is using existing furniture pieces. For example, if you have old file cabinets or cabinet doors that you don't use anymore. You can easily repurpose them into an office desk!
Simply remove the drawers and add some hairpin legs or supports. This creates a simple desk that is the perfect height for your home office space.
You can also use Ikea cabinets or an old door as the base for your desk. Add upper cabinets or open shelving. This gives you a desk design with plenty of storage space to hold all of your office supplies!
Add a DIY pen organizer to your desk with this DIY!
So, take a look at these DIY desk projects to find the best way to create the work space of your dreams! PLUS, look at all the photos with proud women builders – lots of girl power below!
Custom Built in Desk Ideas
If you're looking for custom built-in desk ideas, you've come to the right place! We've gathered some of the best designs to inspire you.
Whether you're working with a tight space or need a rustic touch, we've got you covered. So get ready to be inspired and get started on your very own custom built-in desk.
I hope you were inspired by these custom built-in desk ideas! Leave me a comment below to let me know which one is your favorite.
Before you get to the desk building, you may want to paint the room first. I've got you covered with tips on how to use a paint sprayer for walls.
There is even a helpful video tutorial you can see HERE.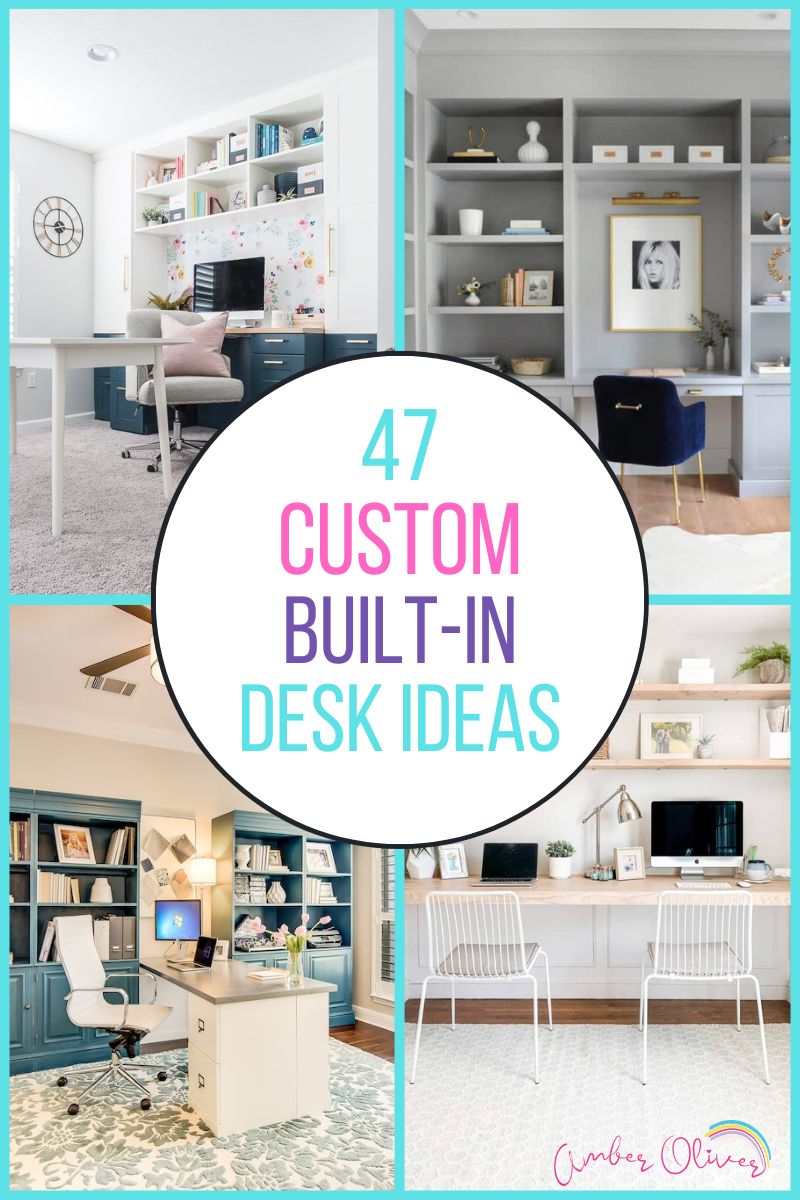 Thanks so much for stopping by! Be sure to check out our home library where we made a DIY bookshelf with built in cabinets!
Here are even more office ideas: