Yep, it's official! After more than 7 years in Houston, TX we are relocating! This time to MACAU, CHINA! If you've followed for a while, this location may sound familiar. I spent a few weeks there in late 2016 into 2017 (Click here to read about our previous trip to Macau) when Eric was over there for work. This time around we will be there just a little longer… Eric is booked to fly out at the end of January and he'll apply for my visa once he arrives – I should join him a few weeks later (depending on how long the visa takes!) Here are a few FAQs to try to fill you all in!
How did you decide to move to Asia?
When we were first dating, we talked about what we wanted to do with our lives and what opportunities we wanted to seek out. Living abroad as expats was one thing we decided together was something we'd like to do if the opportunity ever arose. Oftentimes these things happen very fast so it's great that we'd already worked out under what terms we'd want to move. We were presented the opportunity in late October and decided within a week to go for it!
How long will you be in Macau, China?
Eric's contract is for 18 months – we'll see then how we feel about staying longer or coming home.
Will you come back to Houston?
We still own our home in Houston (we have a friend renting) so we have that to come home to! We love Houston and have made it home, so it'll be bitter sweet to say "see you later".
What about Barkley!?
Barkley is COMING WITH US! Be sure to follow @TailsofBarkley for his adventures abroad!
What is Eric doing?
Macau is known for it's tourism that mostly centers around the hotels and casinos there. It's not the "Vegas of Asia" – Vegas is the "Macau of the US" since Macau brings in double what Las Vegas does. Eric will be working on the construction of a new a resort/casino as a fire protection consultant. He will be assisting with oversight of design and commissioning of the life safety systems. It's a really great opportunity for him since he should be able to see the project from the beginning to the end.
What will you do?
I will continue blogging! I'll be sharing our journey as we adjust to our lives abroad and become expats. I'll also continue to share creative crafts and DIYs – specifically centered around our small space and apartment living. We will also have plans to travel extensively while we are overseas – so there will be a lot of new travel content!
Where will you travel while you're there?
On our last trip to Asia, we visited: Macau, Hong Kong and Disneyland HK, Phuket Thailand, and Bangkok Thailand. This time we have a huge list: Japan, Vietnam, Indonesia (Bali!!), South Korea, mainland China (Bejjing, Shanghai, Xi'an), The Philippines, Taiwan, Myanmar, Nepal, and India. Ya know – just a few! We also already had a trip to South Africa planned for fall 2020 and that is still on!
What is Macau like?
Macau is a small island just west of Hong Kong. Just like it's neighbor to the east, Macua is a "SAR" or special administrative region of China. Macau was previously a colony of Portugal so there are touches of that influence all over the island. While it is a region of China, Macau maintains separate governing and economic systems. For example: they have their own currency and passports.
How big is Macau?
TINY. Y'all – we're moving from TEXAS so this is going to be one of the hardest parts of the move. Macau is less than 45 square miles and is the most densely populated region in the world!
What language do they speak in Macau?
The official languages are Cantonese and Portuguese but only around 2% speak Portuguese. That being said, last time we were there we were able to use our Spanish to translate some of the Portuguese signs and things. The majority of people there do not speak English. Eric should be fine at work – but it's going to be hard day to day. That's why we are going to *try* to learn Cantonese! We know it will be super difficult and have already had some big laughs as we started some language lessons. It will be quite a challenge!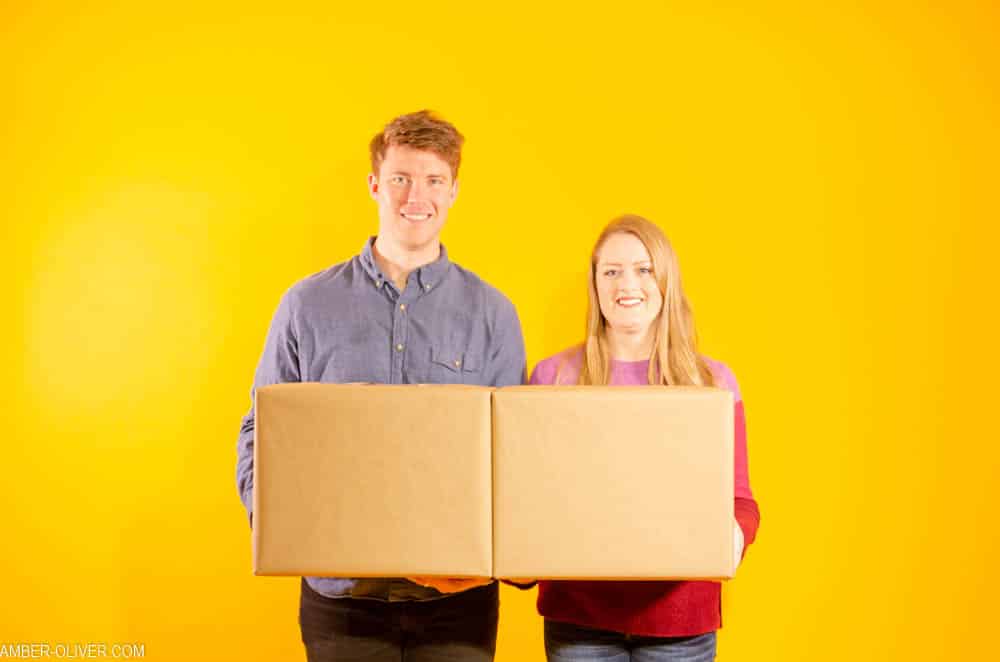 I'm sure there are plenty of other questions – feel free to send us a message anytime! If you aren't already on our mailing list – you'll want to sign up ASAP! We will post updates here on the blog, but day to day updates will be shared via social media – so follow on Instagram! We are very excited about our new adventure and look forward to having you come along with us on this journey!