The final leg of our month in Asia was 3 days in Bangkok, Thailand. This part of the trip turned out not to be my favorite, but I am glad we went! We saw some really amazing things while we were there and did some one of a kind shopping.
We gave ourselves a lot more downtime in Bangkok so it was a relaxing way to end the trip. Bangkok is huge, crowded, and super hot. We think I actually had heat exhaustion one day. That being said, my best advice is to take it easy and don't try to do too much! Below are some of the highlights from our 3 full days in Bangkok.
3 Days in Bangkok
What To Eat
The food is probably my favorite part of visiting Asia, and the food in Thailand was the BEST! I prefer to eat simpler meals but they never disappointed. Eric ate a bit more adventurously and got to try some pretty interesting things.
We spent around $100 TOTAL for all our meals for the 3 days were were in Bangkok. We ate a lot street food and had a lot of fun just trying to figure out how and what to order. It was definitely outside my comfort zone but so much fun!
Where to Stay
We booked an AirBnB and absolutely loved the place! The problem? When we arrived we saw a sign in the elevator:
Day/week rental are not allowed and illegal. Travelers who do not report to the juristic person will be sent to the police station as a trespasser and will be prosecuted by maximum law.
Ummm WHAT? So we had a mini panic attack but ultimately decided to stay (and it turned out ok). We stayed in a luxury apartment with AMAZING views, in a great location, and paid around $50 USD per night!
That's a fraction of what hotels there cost. Make sure you stay somewhere with a pool! Coming home and jumping in the pool each afternoon was quite a treat when you are hot, sweaty, and dirty!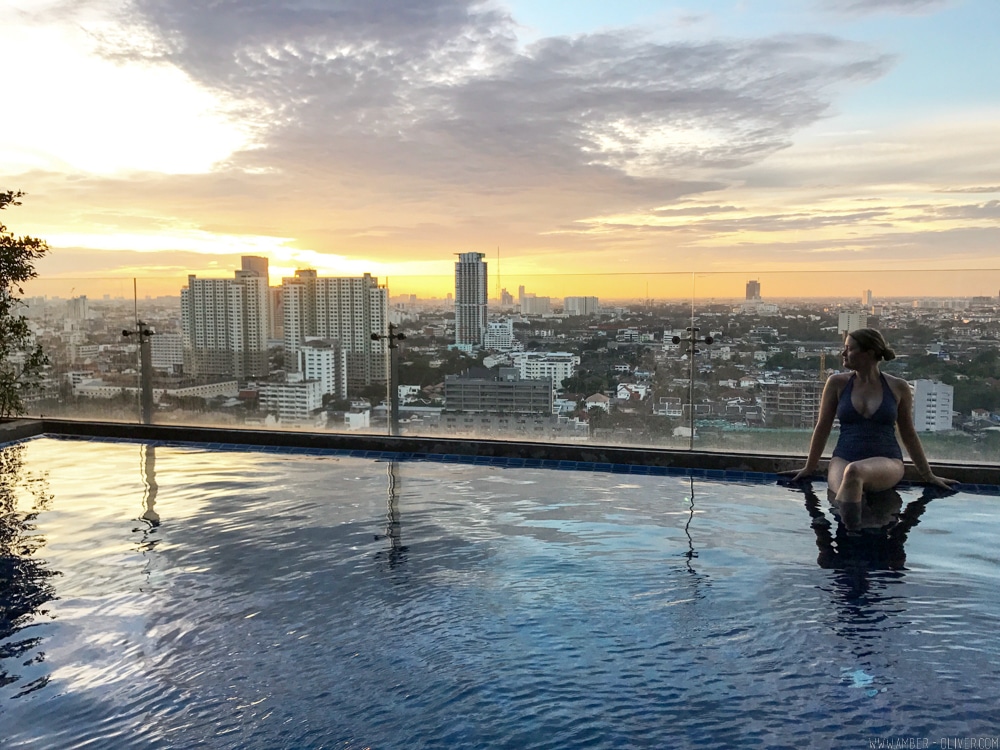 Getting around
While I totally recommend renting a scooter in Phuket, I don't recommend it in Bangkok. There is crazy traffic and it can be dangerous. Plus (if I haven't said it enough) it's super hot and you will bake sitting in that traffic. We got around pretty easily via the BTS Skytrain, the subway, Chao Phraya River, and Uber.
What to Do
We spent a full day at the Chatuchak Weekend Market – one of the world's largest weekend markets. The market is almost 30 acres and has 1000s of stalls! It was a little overwhelming but we found a lot of great buys and had fun haggling and shopping.
We really wanted to see The Grand Palace, but were unable to. The country was in a period of mourning as their king passed away a few months before (after a 70 year reign!) and they had a strict dress code to enter.
We took the Chao Phraya River tourist boat  and we were able to see the most famous temple in in Bangkok, Temple of Dawn (Wat Arun). It was a beautiful temple despite being under renovations.
We also spent a lot of time just walking around and exploring shops and restaurants on the street. I mentioned in my post about our time in Phuket, Thailand that a daily massage is a great way to end each day in Thailand. Especially since an hour massage is around $5 USD!
One of the most unique things we did was visit the Unicorn Cafe! It was unlike anywhere I'd ever been before and was totally a once in a lifetime opportunity!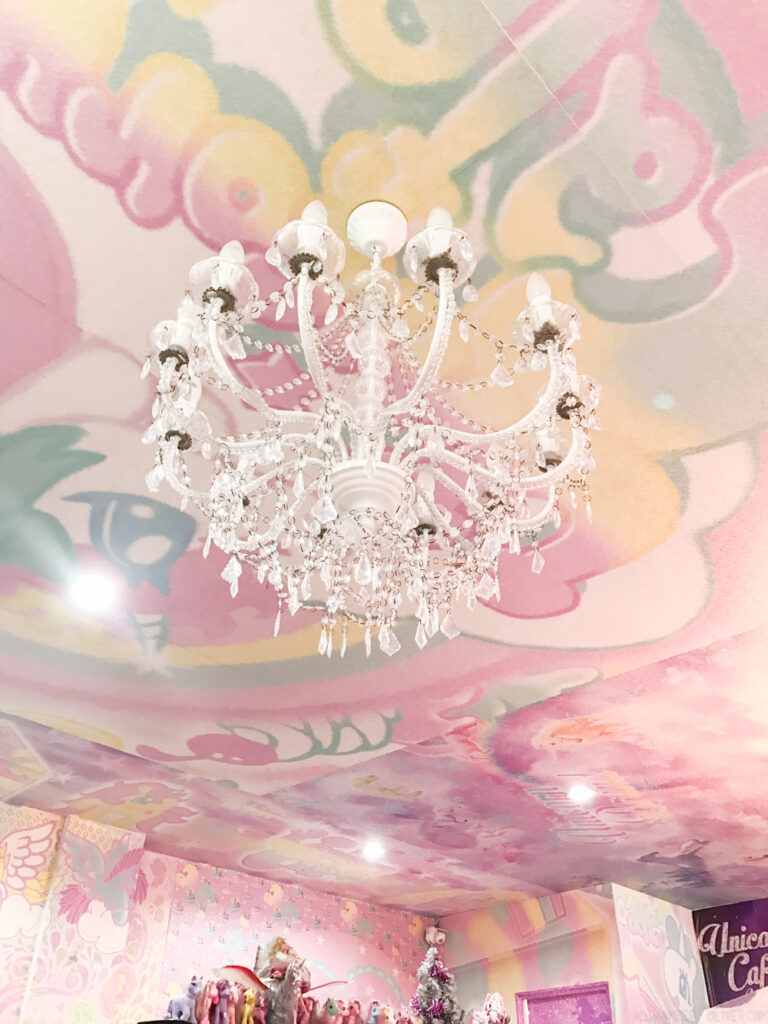 After a month of traveling, it was finally time to head home! We were so happy to see our puppy and to get settled back in. We aren't sure where our next trip will be, but have lots of fun places on our "to see" list!
Other Asia Travel Recaps
Macau, China // Hong Kong, China // Phuket, Thailand