The final destinations on our December/January Asia trip were in THAILAND! We weren't able to see and do everything we wanted, but we did have time in both Phuket and Bangkok!
We flew from Hong Kong to Phuket on Sunday and stayed through Wednesday before flying to Bangkok. In hindsight, we should have stayed an extra day or two in Phuket because we enjoyed it more than our time in Bangkok, but it is nice to say we've been to both places!
My Phuket List
Rent a scooter. This is my number one tip and is the best way to see the island! We rented one for a day and it was my favorite day in Phuket. We drove all around, saw different beaches, ate lunch at a restaurant that was away from the tourist area, then enjoyed an amazing sunset.
Visit the Phuket Big Buddha. We hopped in a tuk-tuk one afternoon and headed up to the Big Buddha. We were greeting by the monks chanting over loud speakers and after renting a skirt and shawl so I'd be dressed respectfully we headed up the hill inside. After touring the place, I actually had a chance to recieve a blessing from a Buddist monk!
Soak up the sun on Karon Beach. There are over 20 beaches to choose from in Phuket, and we chose to stay near Karon Beach. Reviews promised a wide stretch of white sand and no crowding – which is just what we found!
Watch the sunset at the Phromthep Cape. On the day we rented a scooter, we stopped by the Phromthep Cape at sunset and were NOT disappointed! The views were amazing! Bring along a towel or something to sit on.
Go play in the Phuket Trickeye Museum. This place was a blast! We spent one sun burned afternoon enjoying the air conditioning and playing in this museum. It was so much fun to take photos in all the cool setups.
Get a massage – daily! We ended pretty much every day in Thailand with a massage. The spas are very popular there and you can get an hour massage for less than $5 USD! Thai style massage is a very specific style but try it! You could also opt for a foot massage which is great for days you did a lot of walking.
Things to skip: Tiger Kingdom, Phuket Simon Cabaret, and all inclusive resorts.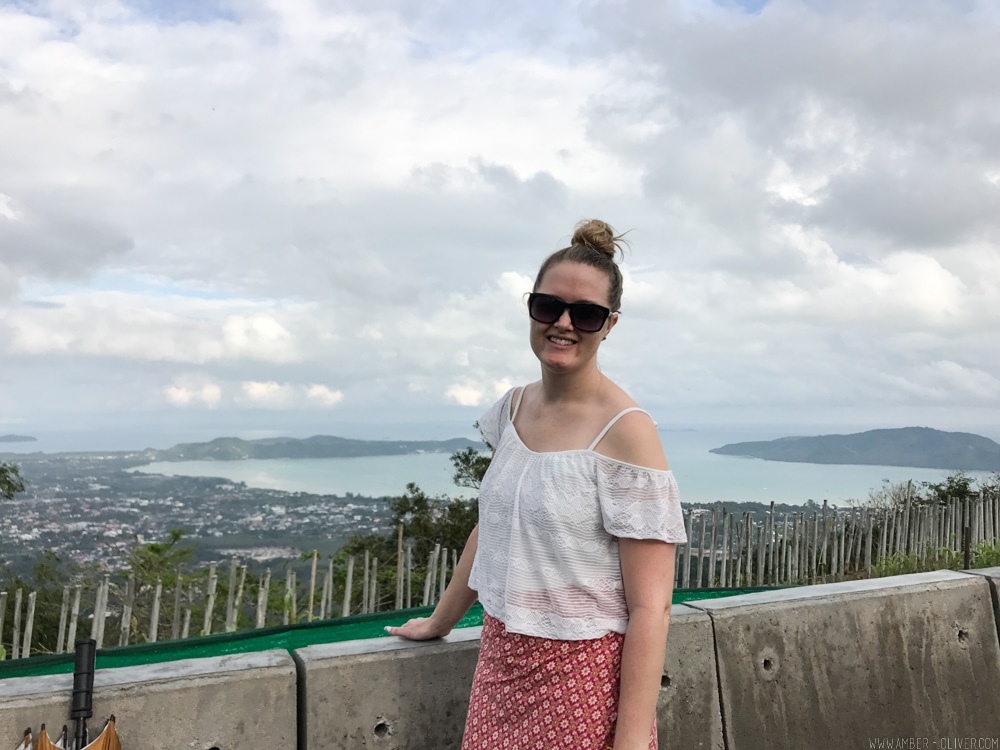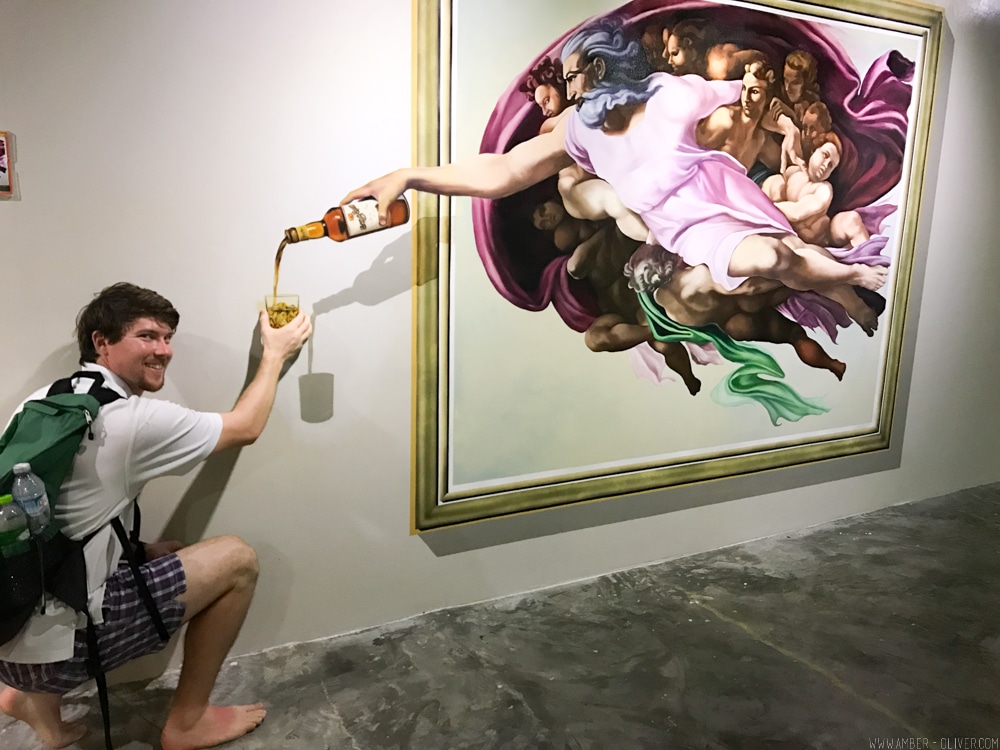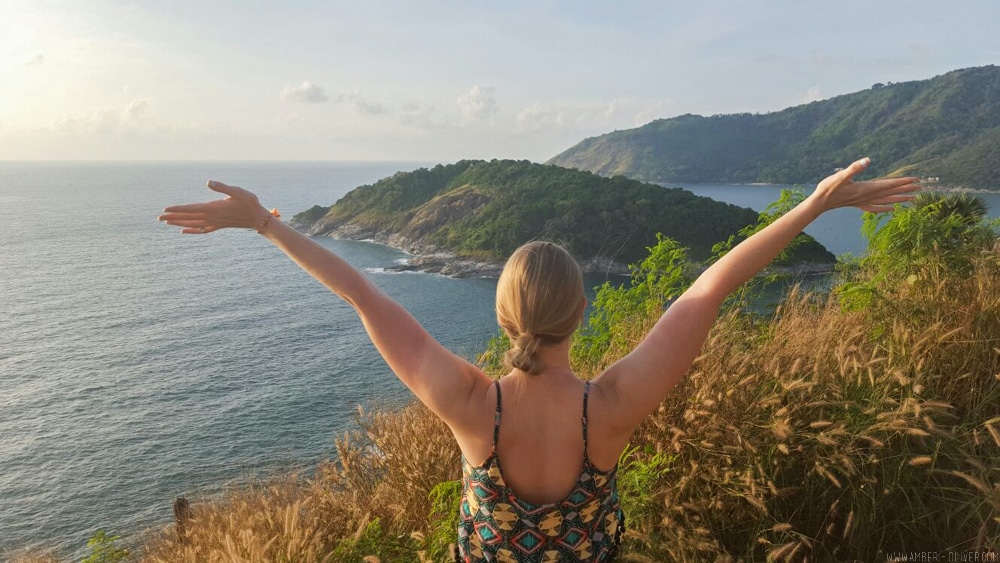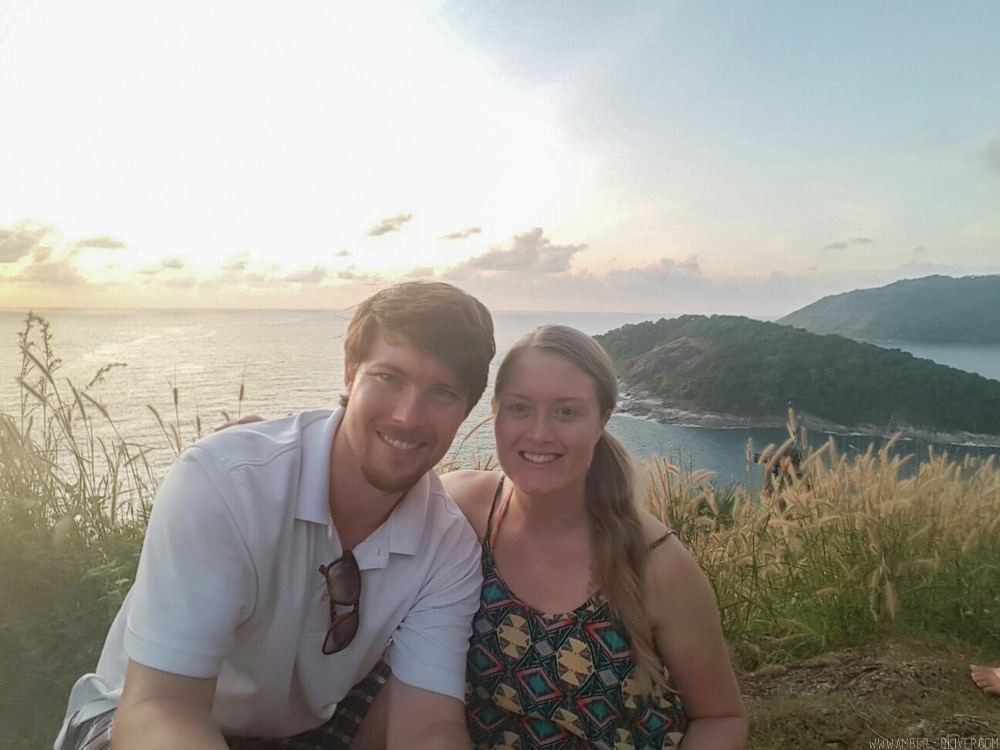 Check out more about our travels in Asia and MORE!