A DIY driftwood air plant holder is a creative way to use driftwood from the beach and display air plants in your home!
On a sunset walk during our beach trip last summer, I found several nice pieces of driftwood. I had no idea what I'd do with them, but I brought them home with us. The pieces sat in our garage for months before an idea struck. I got a few air plants with the shipment of succulents
I received for my succulent wall planter and needed a way to display them. Using only one tool, I made a DIY driftwood air plant holder that allowed me to beautifully display my new air plants!

DIY Driftwood Air Plant Holder
This is a really simple project! All you need is a piece of driftwood, a drill, and a spade bit. Figure out how many openings you'd like in your air plant holder and mark them on your wood. Then carefully make a hole on each of the marked positions using a power drill with a spade bit. Go slowly when you are drilling, because the wood can be a bit fragile. I didn't want it to split, so I took my time when I was drilling. If you'd like to plant succulents or any plant that needs soil, you'll need larger holes but 1 inch holes worked perfectly for my air plants!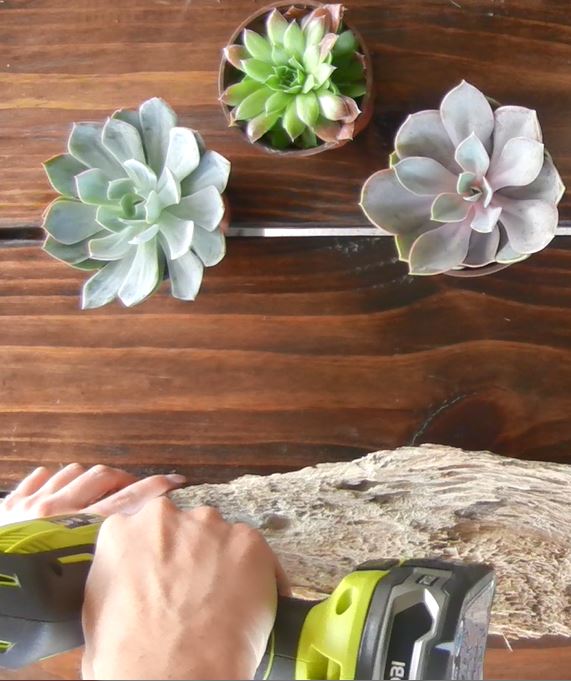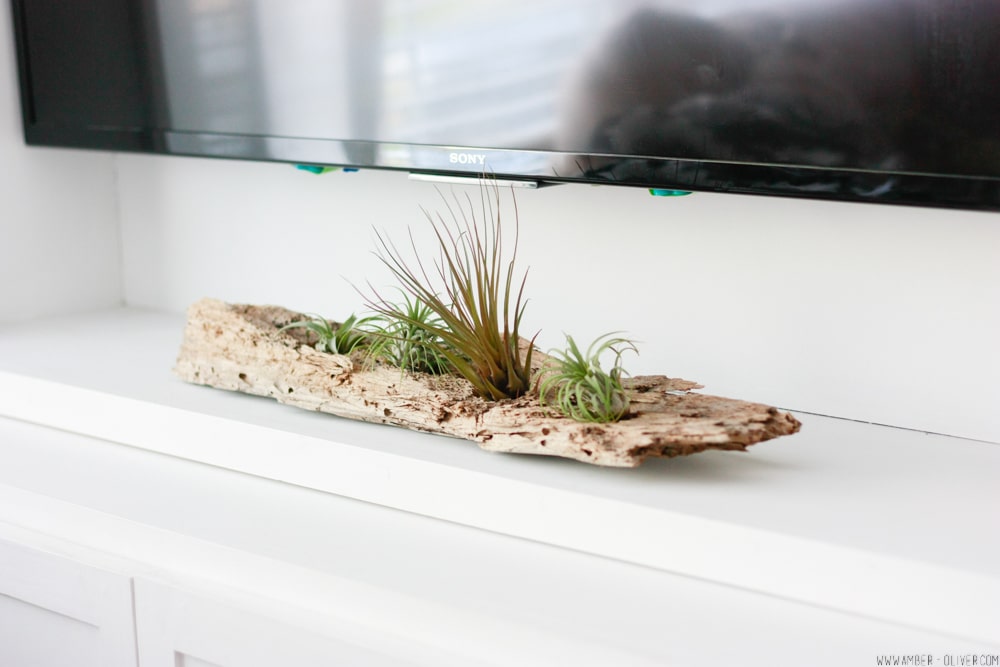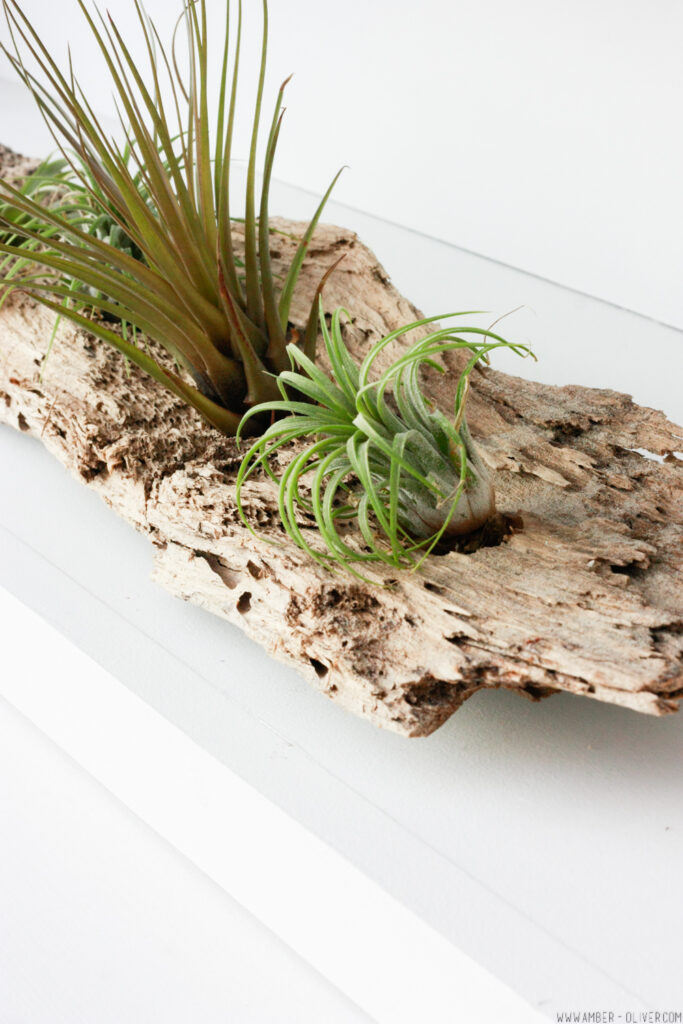 I love to decorate with plants in my home and this is a unique way to display them. I also really like that this is a way to bring natural elements into our home. I placed this driftwood air plant holder on our bright white DIY entertainment center and it looked stunning!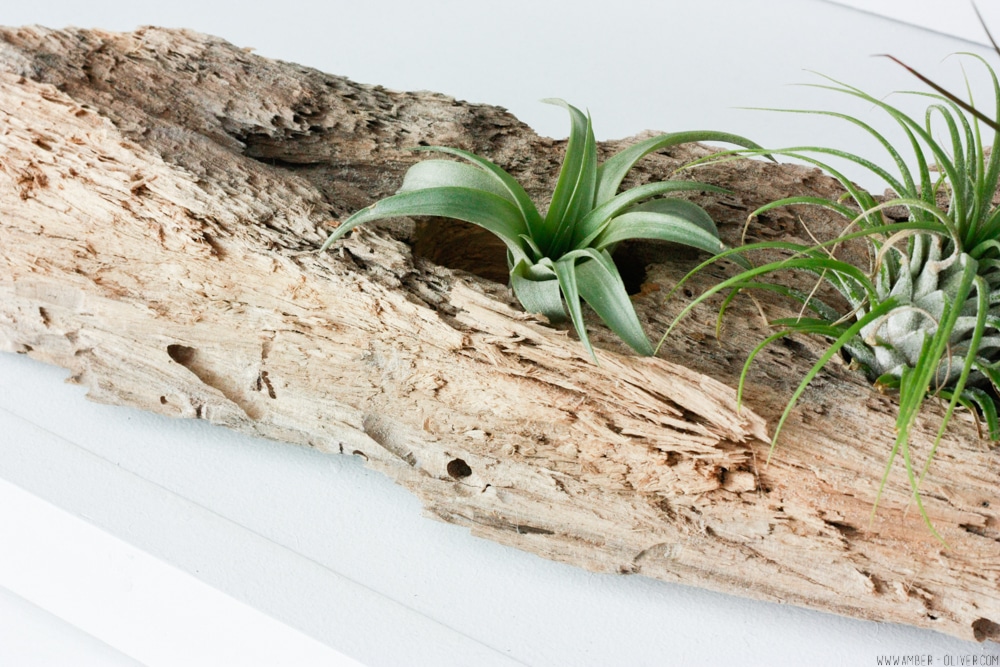 If the thought of using a drill makes you second guess this project, then you may be more interested in these air plant holders you can purchase from Amazon!
Don't forget to PIN for later!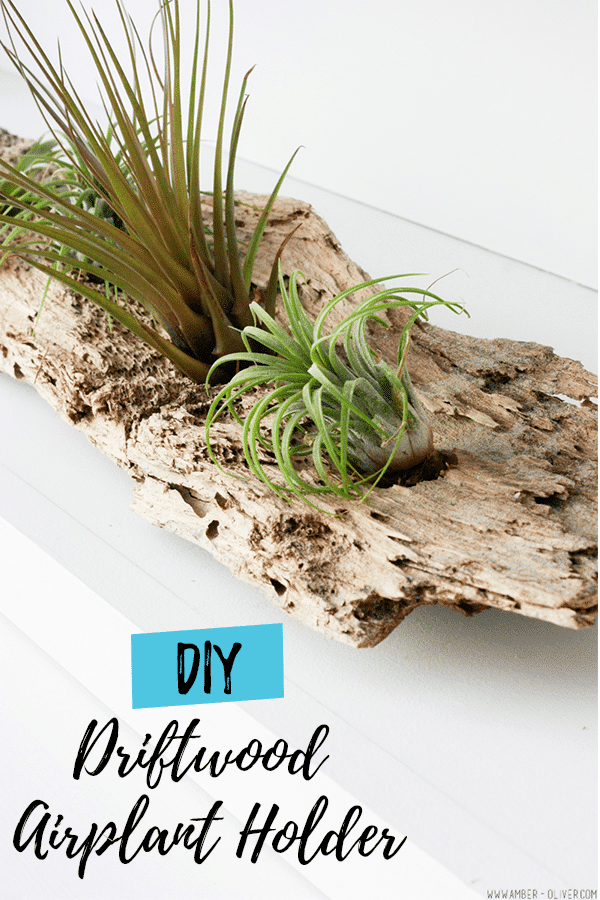 If you loved this DIY driftwood air plant holder, you may also enjoy our post 15 Fabulous Driftwood Crafts You Can Easily Make!