Instead of spending hours each week on yard work, planting low-maintenance landscaping plants for the front of your house may be the perfect solution; especially for those without a green thumb!
If you're looking for a way to enhance the beauty of your home without spending too much time and effort on maintenance, a low-maintenance landscape may be the perfect solution for you. The right selection of plants and careful planning can create a stunning and practical front yard that adds value to your home year-round.
Whether you live in cooler climates or areas with little sun, there are low-maintenance plants that can thrive in your garden. We'll go through the different parts of your low-maintenance landscape including foundation planting, flower beds, rock gardens, artificial turf, shrubs, trees, ground cover, drought-tolerant plants, and tips and tricks.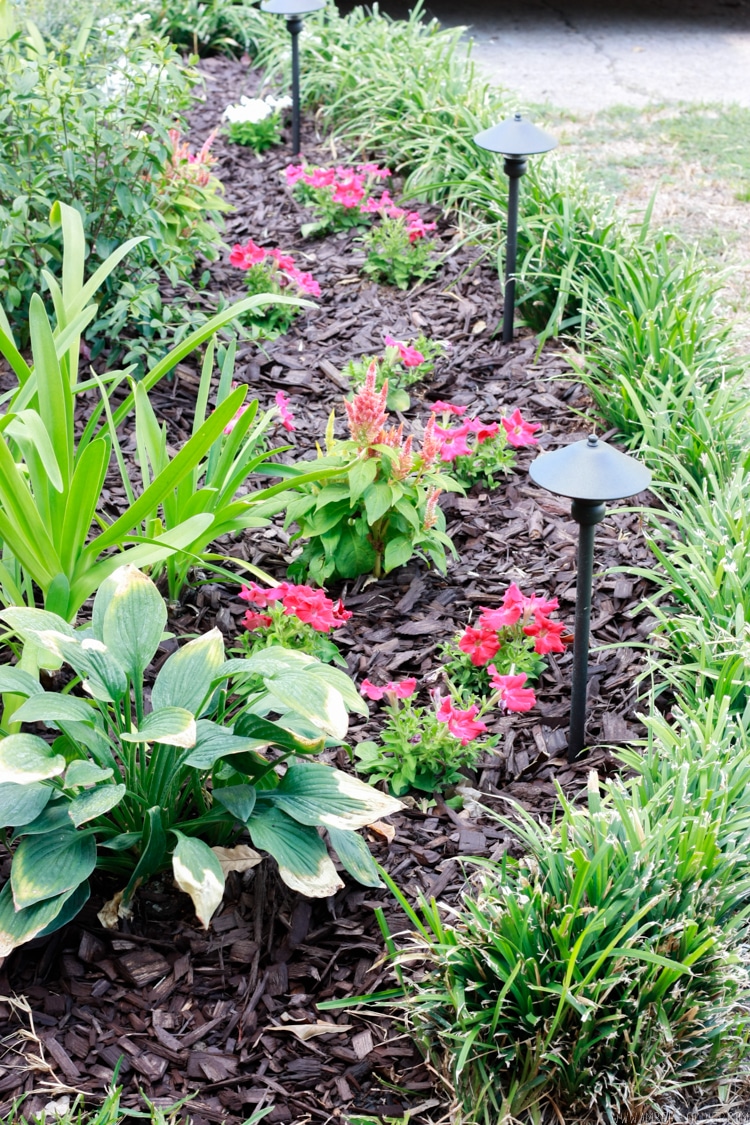 Yard maintenance is an important aspect of owning a property with outdoor space. It involves tasks such as mowing the lawn, pruning trees and shrubs, watering plants, and removing weeds. Regular yard maintenance can improve the health and appearance of your landscape, increase your property's curb appeal, and create a safe and functional outdoor environment.
Neglecting yard maintenance, on the other hand, can lead to overgrowth, pest infestations, and safety hazards. It's important to develop a routine maintenance plan and stay on top of tasks to keep your yard in good condition.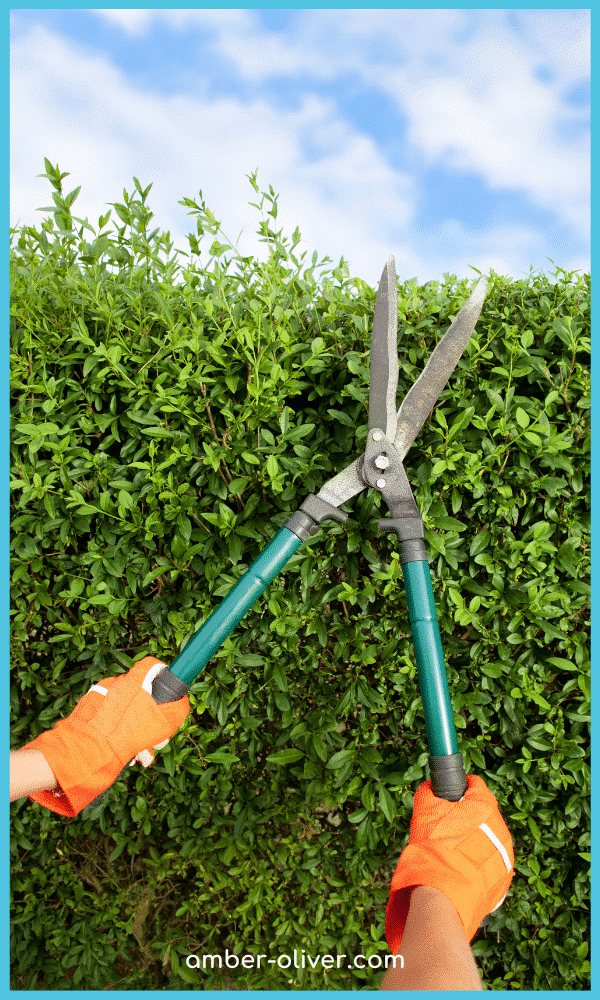 Having a low-maintenance landscape for the front of your house is not only a great way to save time and effort on yard work, but it can also increase the value of your home. According to a study by the National Association of Realtors, a well-landscaped yard can increase the value of a home by up to 12 percent.
When planning your low-maintenance landscape, it's important to consider the layout of your yard. Creating defined areas with walkways, borders, or hedges can give your yard a more polished and organized look. Additionally, incorporating natural elements like rocks or mulch can help conserve moisture and reduce the need for watering.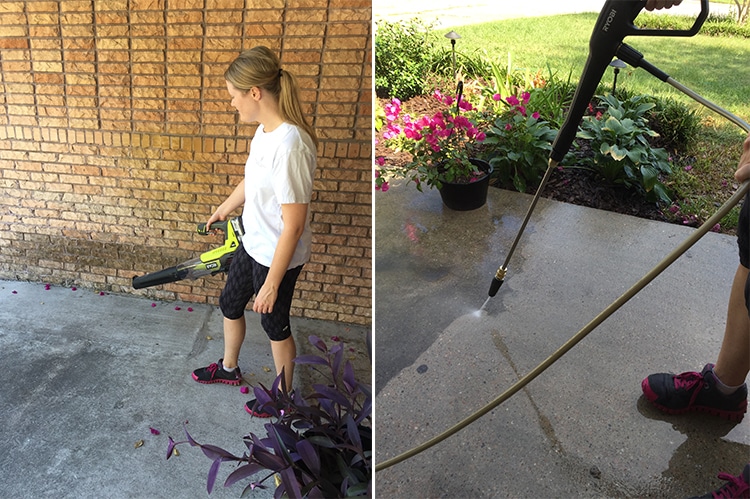 Foundation Planting
Start with foundation planting, which can provide structure to your landscape and hide unsightly foundation walls. Consider the type of soil and growing conditions in your area when choosing the right plants, and use native plants that can adapt easily to the local climate. Evergreen bushes, ornamental grasses, and ground cover plants are all good options for foundation planting.
When it comes to selecting the best foundation plants for low-maintenance landscaping, there are a few things to keep in mind. First, choose plants that are well-suited to your soil type and growing conditions. Native plants are often a great idea, as they are adapted to the local climate and soil.
Second, consider plants with evergreen foliage, as they will provide year-round interest and require less maintenance than a deciduous shrub. This usually stay looking good with little care.
Lastly, consider adding fragrant flowers to your landscape for an added bonus. Plants like lilacs or jasmine have fragrant flowers that bloom in the late winter or early spring, adding a delightful scent to your yard.
Flower Beds and Garden Beds
If you have flower beds or garden beds, consider adding perennial plants like daylilies or black-eyed susans, which come back year after year and require minimal care.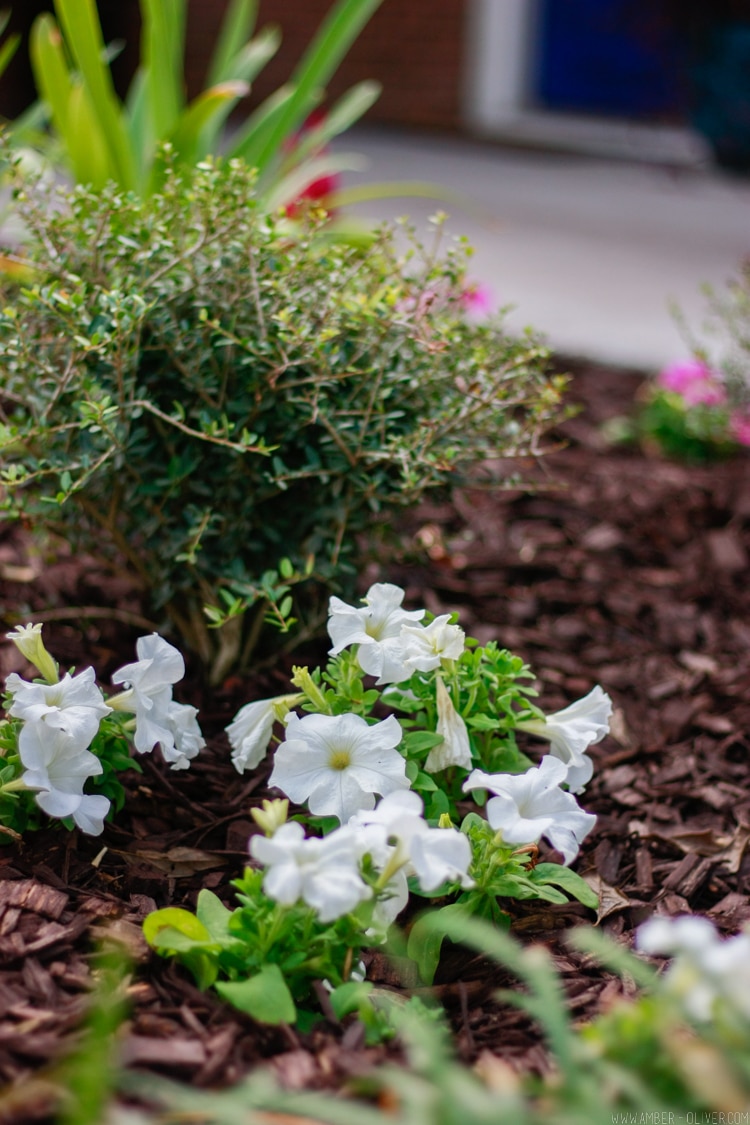 Most people love to add annual flowers to their flower beds as this is usually the best way to add a huge splash of color! This of course requires the labor of planting and removing each year though.
Consider using a container garden or window planters for your showy flowers! These are recommended if you live in cold climates that have "faux spring" and you need to bring in plants during cold snaps in late spring or even early fall.
A herbaceous perennial is a plant that dies back to the ground each fall and then regrows from the same roots the following spring. They are often known for their beautiful flowers, which can come in a wide variety of colors and shapes.
Herbaceous perennials can include plants such as daisies, lilies, and black-eyed susans, and they are a popular choice for gardeners looking to create long-lasting, low-maintenance landscapes. Because they come back year after year, herbaceous perennials are a great investment for any garden.
Rock Gardens
Rock gardens are a great addition to any low-maintenance landscape. They provide a natural look and can be planted with a variety of hardy plants that require little water or attention. For a rock garden in full sun, consider adding low-maintenance shrubs like lavender or juniper. If you have a rock garden in partial shade, ferns and hostas are a good choice.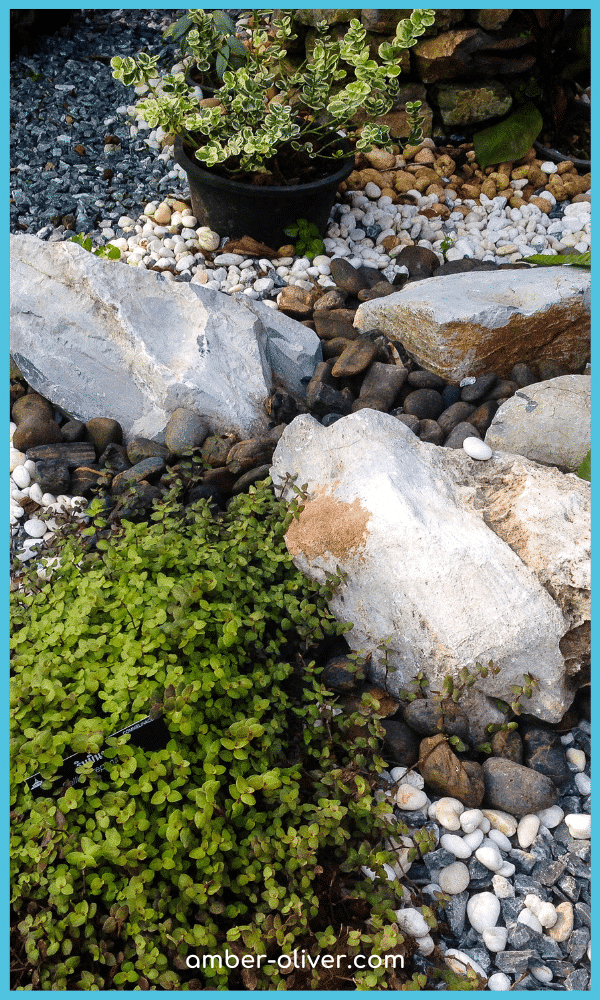 Artificial Turf
If you want a beautiful yard without any yard work, artificial turf may be the perfect choice for you. This low-maintenance landscaping option requires no watering, mowing, or fertilizing, making it a great way to save time and energy. Plus, it stays green all year round, even in the coldest climates. It works especially well for people with small yards.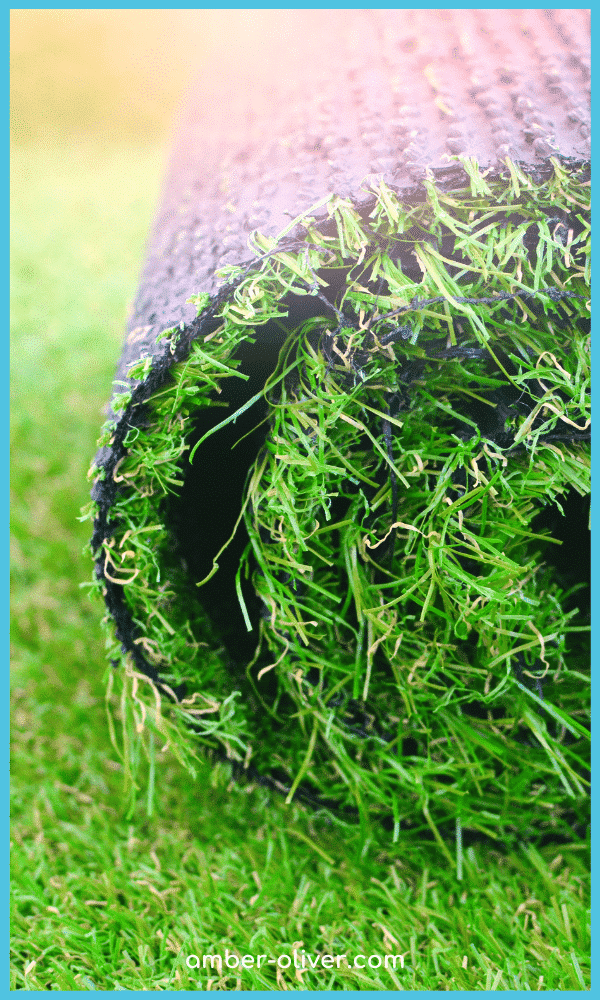 Artificial grass is a better option for areas with water restrictions or climates with little rainfall. Additionally, artificial grass is durable and can withstand heavy foot traffic, making it ideal for children's play areas. Finally, artificial grass eliminates the need for pesticides and herbicides, making it a safer choice for families with pets and children.
Shrubs
Shrubs are also popular choices for low maintenance landscaping. Evergreen trees like spruce or pine require minimal upkeep. Drought-tolerant plants like succulents and cacti are also excellent choices for low maintenance landscaping. These are usually a hardy plant that doesn't require a lot of care!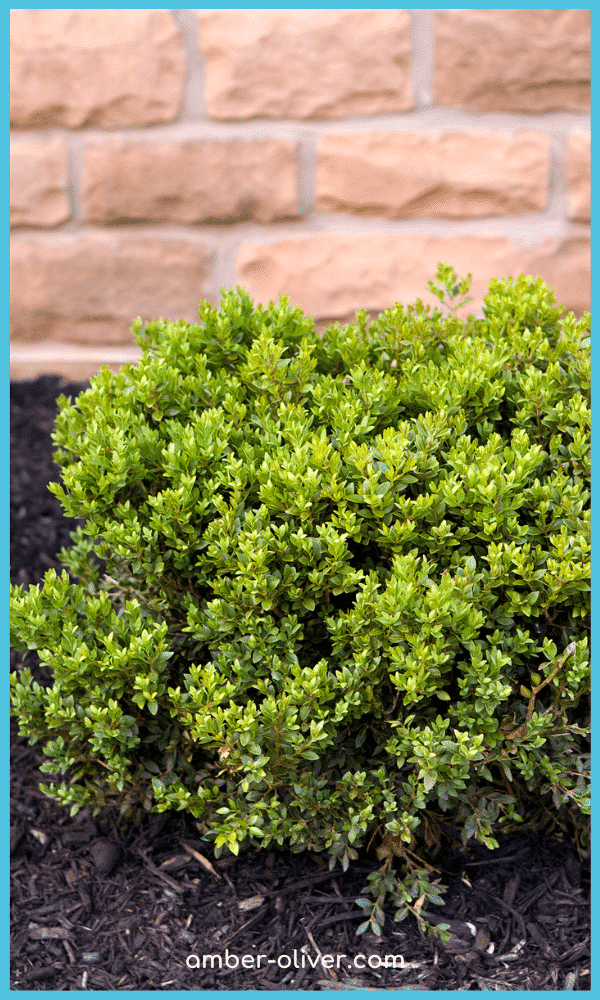 Evergreen shrubs are a great addition to any garden or landscape, as they provide year-round interest and require minimal maintenance. Some of the best evergreen shrubs for low-maintenance landscaping include boxwood, holly, and Japanese yew.
Boxwood is a classic choice that adds structure and formality to a garden, with small leaves that retain their color throughout the year. Holly is another popular choice, with glossy green leaves that make a striking backdrop for winter berries.
Japanese yew is a versatile evergreen shrub that can be used as a hedge, accent, or specimen plant. Its dark green needles and compact growth habit make it an attractive addition to any garden. Overall, evergreen shrubs are a smart investment for any homeowner who wants to add year-round beauty to their landscape with minimal effort.
Deciduous shrubs are plants that lose their leaves annually in the fall season. These shrubs offer a variety of benefits to a garden, such as beautiful foliage in the spring and summer, and stunning autumn colors before they shed their leaves. Keep this in mind when choosing shrubs as they may look bare during the winter.
Trees
Large trees can add shade and beauty to your front yard, but they can also require expensive upkeep. For a low-maintenance landscape, consider planting evergreen trees like spruce or pine. These trees have evergreen foliage that stays green all year round, and they require minimal watering and pruning.
If you have a small yard, consider planting a Japanese maple. These trees have oval leaves and come in a variety of colors, making them a great addition to any low-maintenance garden. Keep in mind this tree, along with other deciduous trees lose its foliage and becomes dormant in the winter.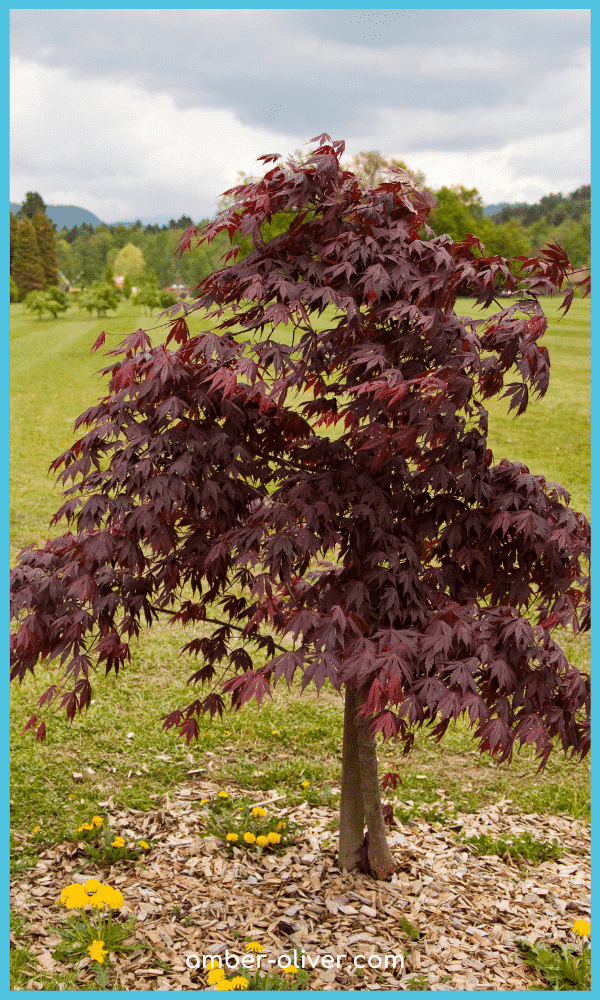 Ground Cover Plants
Ground cover plants are an excellent choice for low-maintenance landscaping. They require little water and can help suppress weeds. Some good ground cover options include creeping phlox, ajuga, and sedum. These plants also add a pop of color to your landscape with their white flowers or pink flowers.
Some good ground cover plants for full to part shade include Hosta, Ajuga, Pachysandra, Lamium, Vinca Minor, Sweet Woodruff, and Astilbe.
Hosta has large, textured leaves and comes in a variety of colors.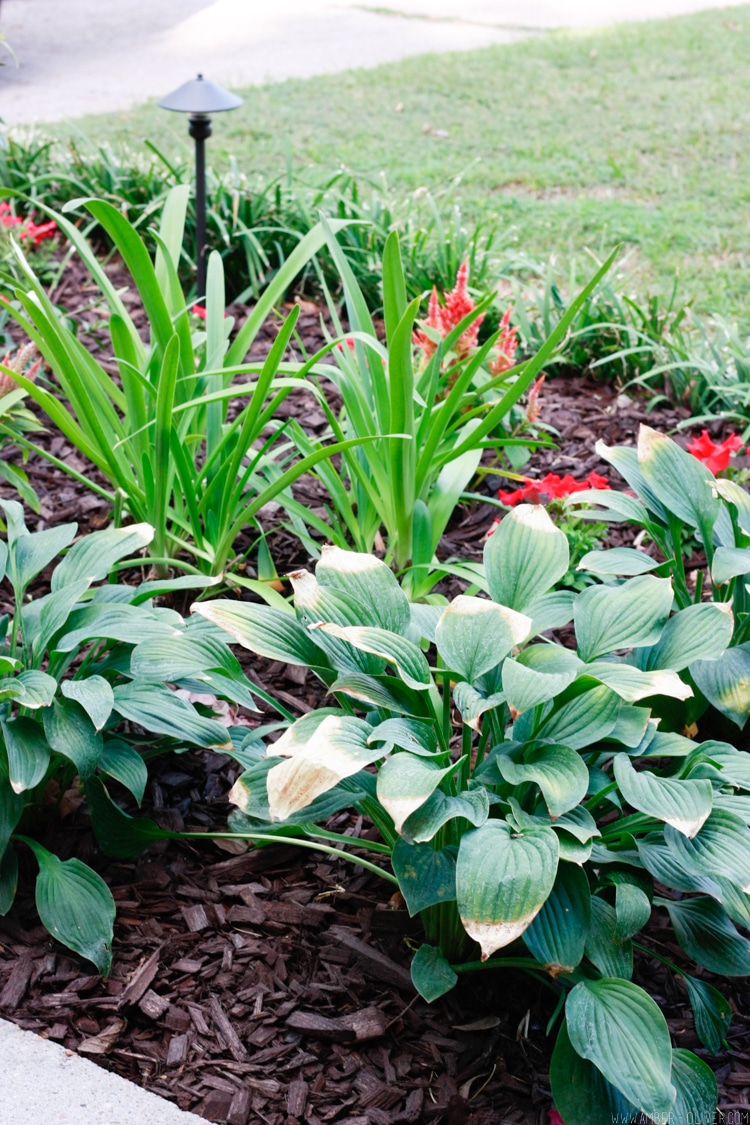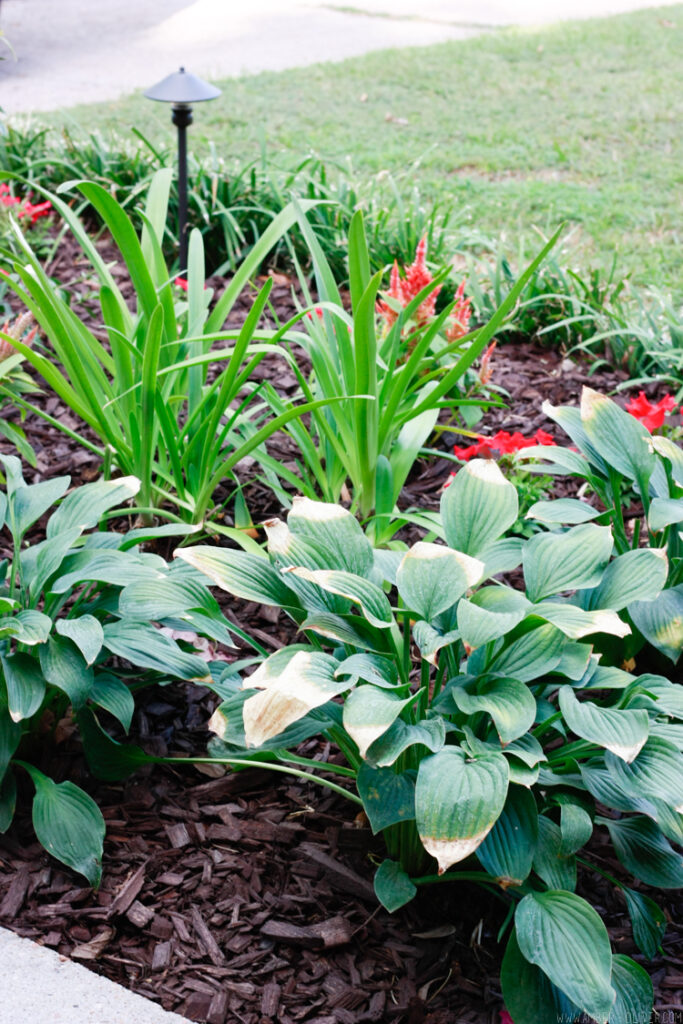 Ajuga has low, dense foliage and produces short spikes of blue flowers, and does best without much sun.
Pachysandra has glossy evergreen leaves and is great for filling in larger areas. Lamium has variegated leaves and produces small pink or white flowers.
Vinca Minor has glossy evergreen leaves and produces blue flowers in the spring.
Sweet Woodruff has tiny white flowers and a sweet scent, making it a great choice for under trees.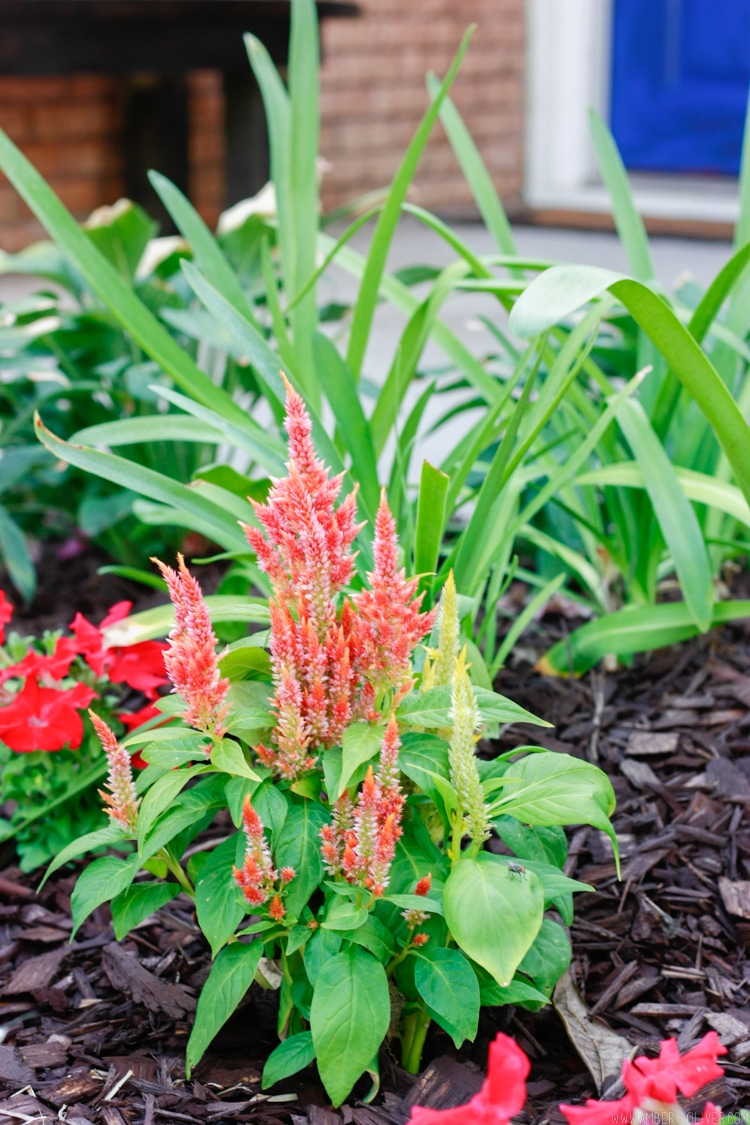 Astilbe has feathery plumes of flowers and comes in a variety of colors.
Drought-Tolerant Plants
If you live in an area with little rainfall or are looking for a low-maintenance option that requires little water, drought-tolerant plants are a good choice. These plants are adapted to hot, dry climates and can thrive in well-draining soil. Some good candidates for drought-tolerant landscaping include succulents, cacti, and ornamental grasses.
Our favorite Flowers That Thrive In Summer Heat (Heat Tolerant Flowers)
Low Maintenance Landscape Design Tips
To create a low-maintenance landscape that looks great all year round, there are a few design tips to keep in mind.
First, group plants with similar growing conditions together. This will make it easier to water and care for your plants, as they will have similar watering and fertilization requirements.
Second, choose plants that are well-suited to your growing conditions. If you have a lot of sun, choose plants that thrive in full sun. If you have a lot of shade, choose plants that prefer partial shade or full shade.
If you're looking for colorful plants for full sun, this list of both annuals and perennials will thrive in your sunny garden!
Consider adding a water feature to your landscape. A small fountain or pond can add visual interest and provide a calming atmosphere to your yard. Plus, the sound of running water can help drown out traffic noise and create a peaceful oasis in your front yard.
In addition to plant selection and design, there are also some other low-maintenance landscaping techniques that can save you time and money. For example, using drip irrigation or soaker hoses can reduce water usage and prevent overwatering. Mulching around plants can help retain moisture in the soil and reduce weed growth, while also providing a neat and tidy appearance to your landscape.
DIY Drip Irrigation System for Raised Beds
Another tip for low-maintenance landscaping is to choose plants that are resistant to pests and diseases. This will help prevent the need for frequent pesticide or fungicide treatments, which can be time-consuming and expensive.
Finally, it's important to remember that even low-maintenance landscapes require some level of upkeep. Regular pruning, weeding, and mulching are necessary to keep your yard looking its best. However, with careful planning and plant selection, you can create a beautiful and practical landscape that requires minimal time and effort to maintain.
Creating a low-maintenance landscape for the front of the house doesn't have to be a daunting task. By selecting the right plants and using some smart design strategies, you can create a beautiful yard that requires minimal effort. Whether you choose evergreen bushes, fragrant flowers, or drought-tolerant plants, there are plenty of options for low-maintenance landscaping that will boost your curb appeal and leave you with more time to enjoy your beautiful yard.