Are you a sucker for succulents? They are definitely some of my all time favorites! Back around St. Patrick's Day, I built a custom shamrock succulent planter. This was a fun woodworking project, but I decided to do a similar project that is quite a bit easier. This project uses an upcycled shadow box for the succulent wall planter, so no woodworking required!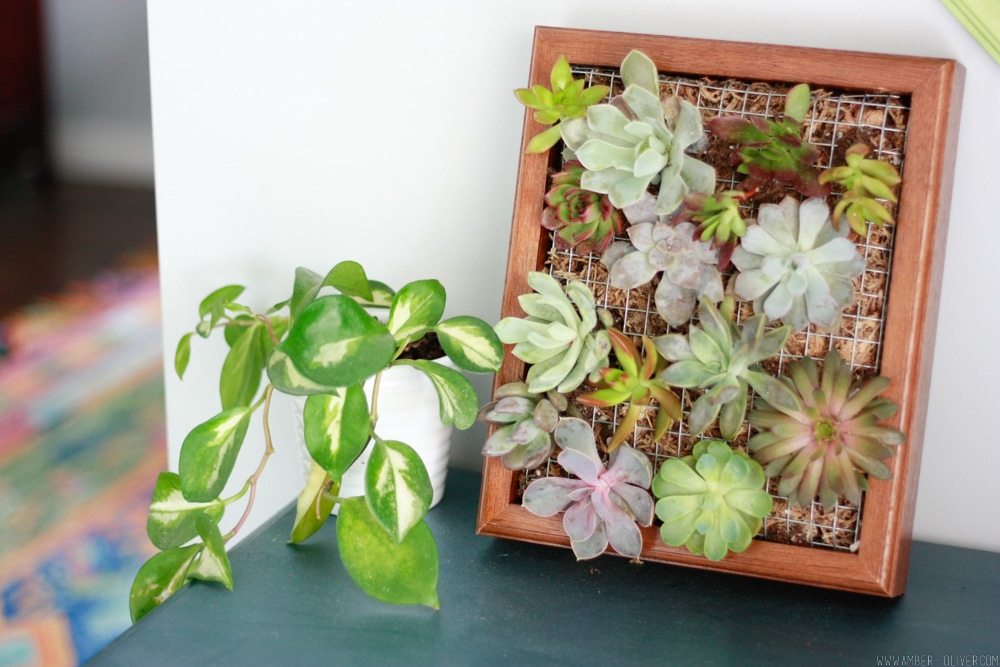 Step 1: Prepare your frame. Remove the glass from the front and the backing.
Step 2: Cut the wire so it will fit in the frame and come up slightly on the sides.
Step 3: Staple the wire in place.
Step 4: With the frame face down, add in the moss then the soil, and put the back of the frame back on.
Step 5: Cut holes through the wire, and make a hole for your plants. Insert your plants through the holes to fill up the frame!
For this project, I used the 1/4 inch hardware cloth. Previously, I used chicken wire (that has much larger holes) and while this works, I do find the 1/4 inch material better!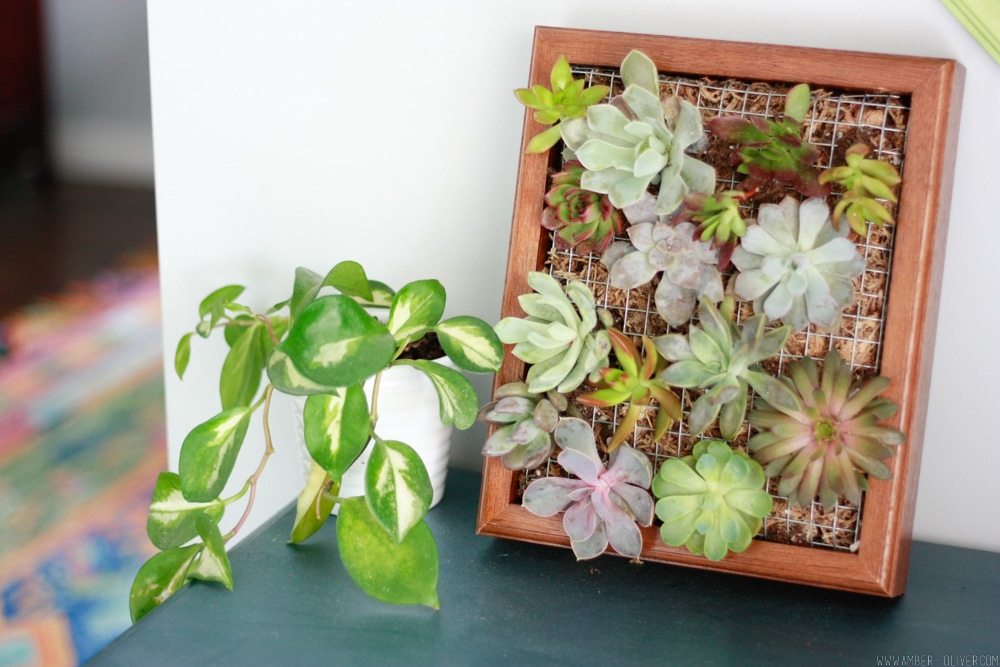 How beautiful are these succulents!? Can you believe they are available on Amazon!? It's amazing what you can get on the internet nowadays. You can get everything you need for this succulent wall planter without leaving your house!
You'll notice, I left a bit of space around each of the plants. These guys will grow and fill in their frame! I tried to choose the succulents that would mostly spread instead of growing out.
After you've planted your succulents, I know you'll be super excited to hang your new vertical garden. Unfortunately, you'll want to give your plants some time to adjust and they'll need several days for the roots to take hold. If you use larger succulents, you can use floral wire
 to help hold your plants in place.
Thank you to Shop Succulents for providing the plants for this project!