I've always loved making gifts for people – especially ones you can use! Here's 10+ thoughtful Christmas gifts; handmade gift ideas for everyone on your list!
My mom still has the ornaments we crafted as children – didn't everyone make popsicle stick reindeer!? The time and care involved in creating DIY Christmas gifts shows the recipient that you really care!
I especially love gifts that you can use. From sugar scrubs and cozy slippers to edible gifts like cinnamon bread and hot cocoa – I've rounded up 10+ thoughtful Christmas gifts you can make for all the favorite people on your Christmas list!
Finding thoughtful gifts for Christmas isn't really that hard – just consider the person your gifting. Are they a hard worker that deserves a break? Are they the laid back type that doesn't take life too seriously? Either of these people would love any of the "relaxing" type gifts on this list!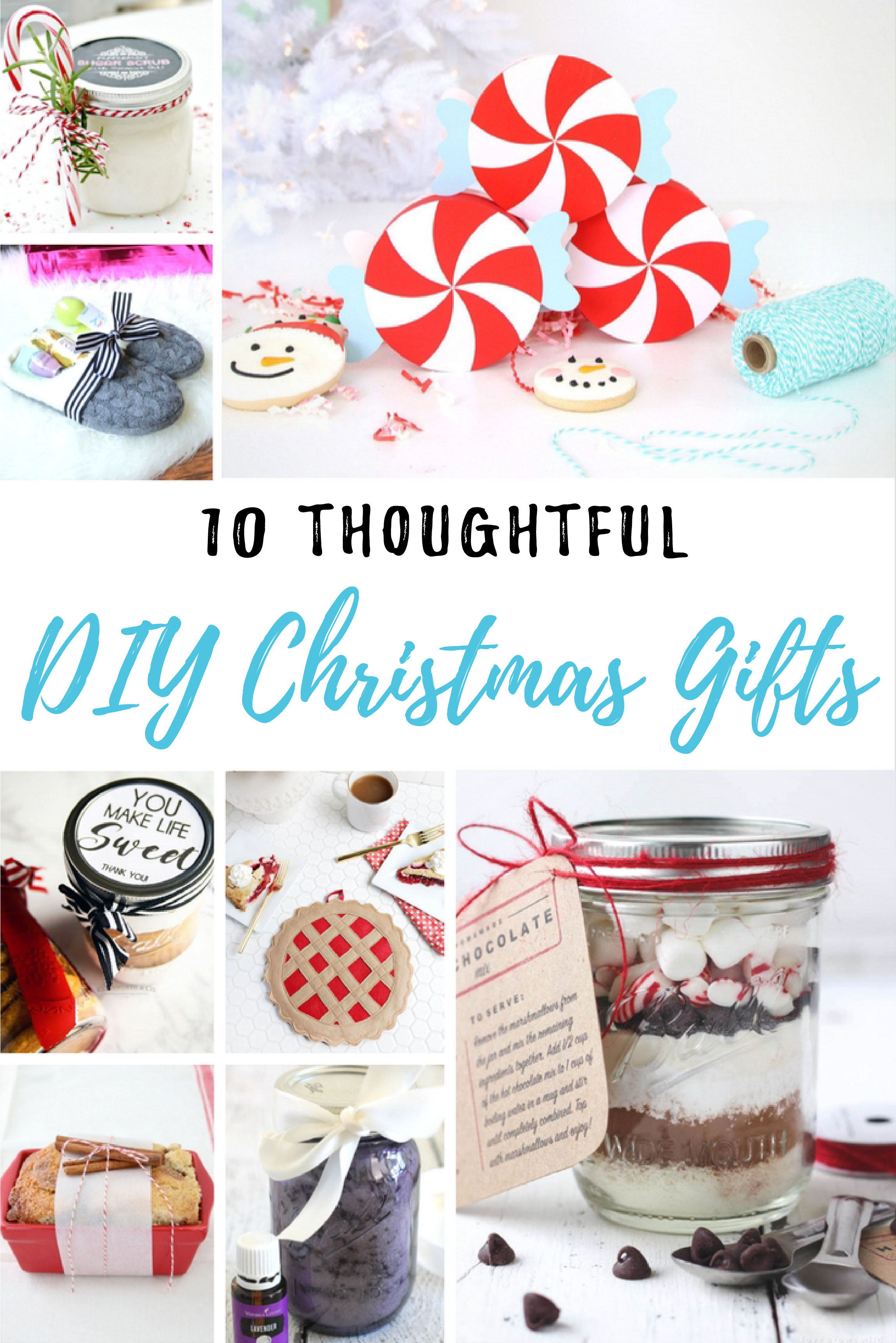 Thoughtful Christmas Gifts You Can DIY
Thoughtful Christmas Gifts
Here's a list of more than 10 thoughtful Christmas gifts you can DIY! There's handmade gift ideas for everyone on your list!
What can you buy someone for Christmas that has everything?
Our advice? Don't buy them anything. If your friend or family member already has "everything" then just buying them something to be able to give them a gift is pointless. What they would really appreciate is something you but time and thought into. Try making one of these thoughtful diy christmas gifts instead!
Ideas for Thoughtful Christmas Presents
The list above has more than 10 DIY gift ideas but if you'd prefer a TLDR; here ya go!
Homemade Bath Salts or sugar scrubs
Slippers or socks
Cookies or other baked/made items
Picture frame
Experiences
Memberships
Anything personalized
Your time!
Looking for more holiday inspiration? CLICK HERE!