Spray painting picture frames is an easy DIY that not only saves you money but it'll look great in your home! Plus upcycling is great for the planet!
The post has been months in the planning! A few of my blogging besties have teamed up for a Thrift Shop Challenge!
The rules are simple:
– Purchase something from a thrift store that needs a little love. It can be clothing, furniture, decor, etc. The cheaper the better!
– Bring it home and give it a makeover. Be creative!
For my entry, I decided to try spray painting picture frames to create a cohesive DIY gallery wall!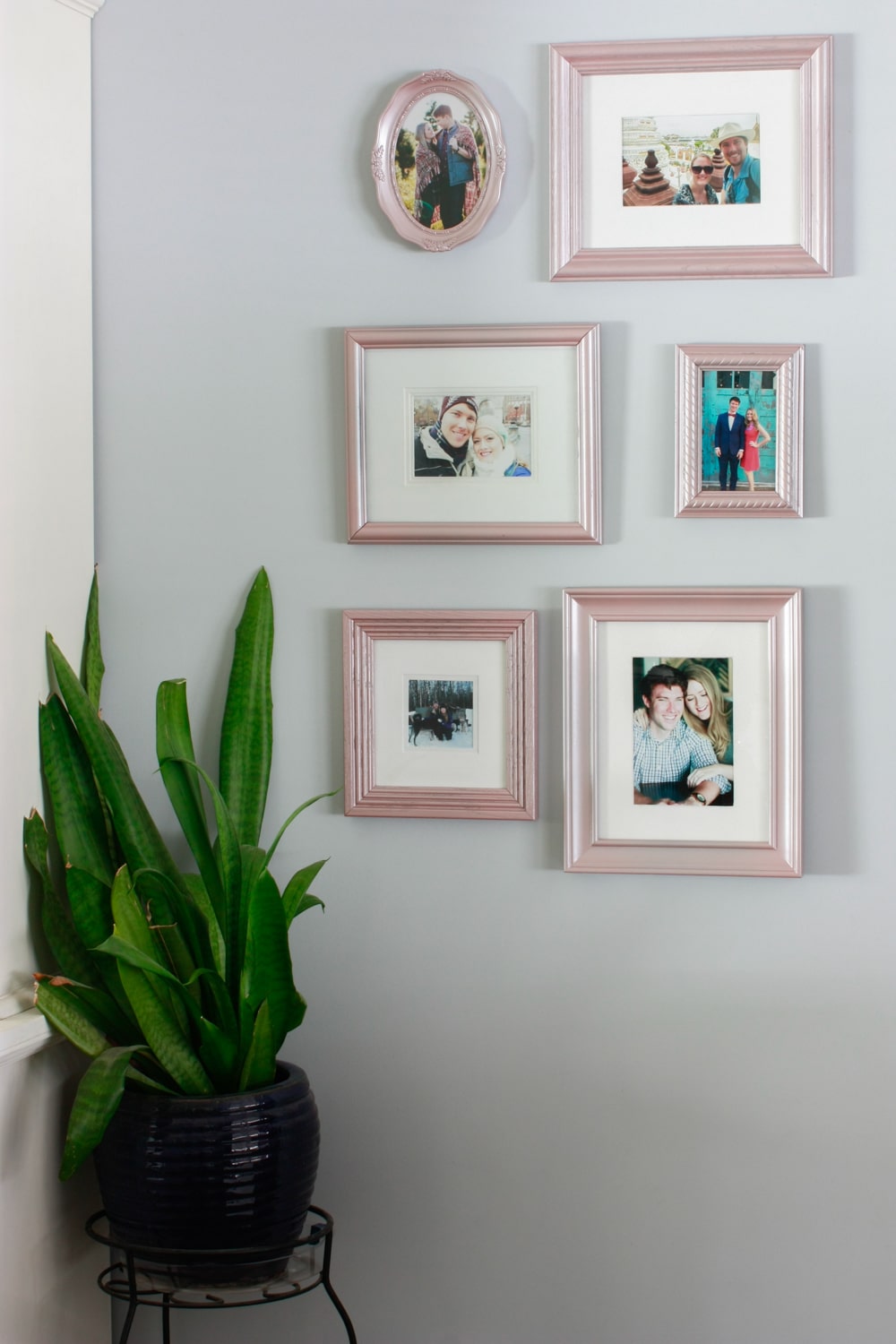 This is a project that *might* take a couple of trips to the thrift store to source enough quality frames to put together your DIY gallery wall. I was lucky enough to find 6 that I really liked in one trip! And the store I shopped at was having a discount day so I got my all frames for around twelve bucks!
When shopping from picture frames to upcycle, I like to seek out ones that already have a mat. I also like to make sure the back is sturdy – I steer clear of the cheap frames from Walmart and Target. Those frames are okay but I won't buy them second hand!
For this project I used Rust-oleum Universal spray paint. The Pearl Metallic has a beautiful finish and I love the Champagne Pink color!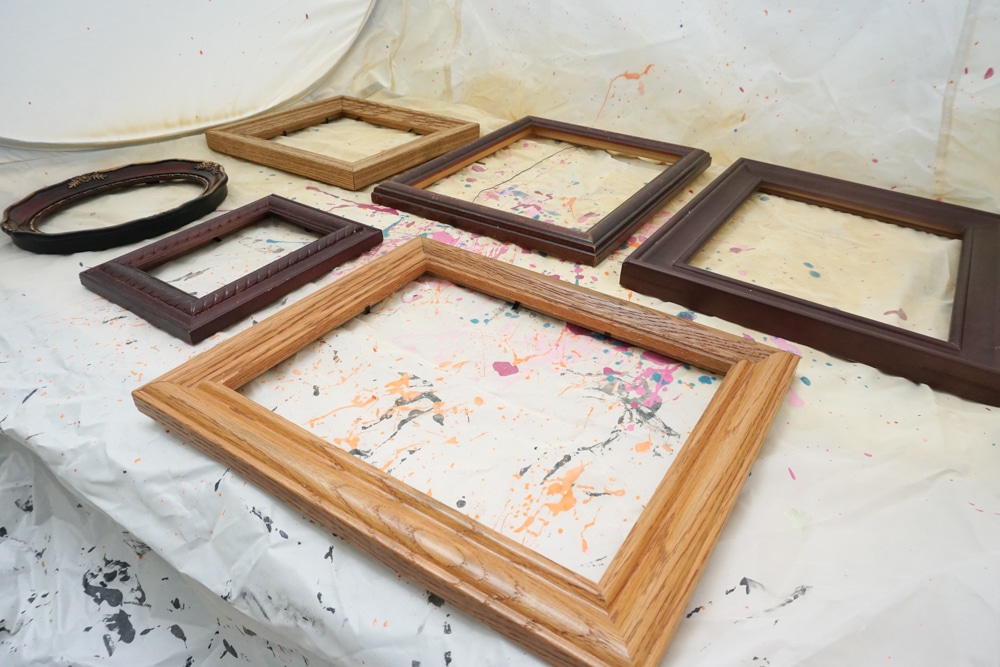 Spray Paint Picture Frames
Step 1: Start by cleaning off your frames – make sure they are free of dust and grime.
Step 2: Lay out your frames where you can spray paint them. I like to use my Homeright Spray Shelter!
Step 3: Spray paint your frames! Start off the edge then move across the frames in a sweeping motion. Always start and stop OFF the surface to avoid pooling.
Step 4: Let dry and add a second coat if needed!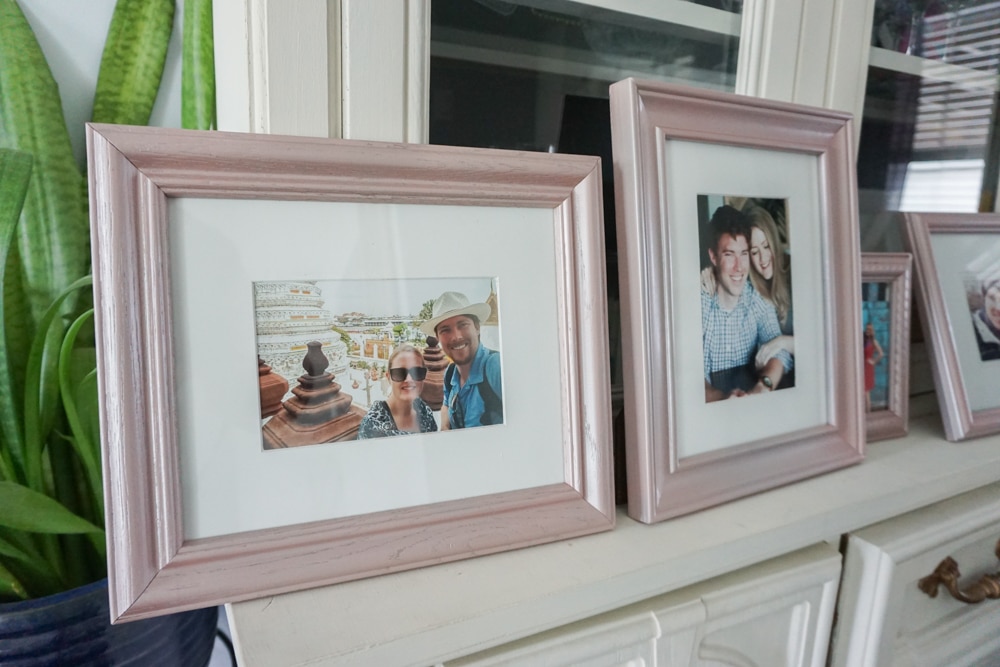 Be sure to check out the other ladies' thrift shop challenge ideas too!
Shop this project:

Don't forget to PIN for later!