My tree has been up for almost 3 weeks now (I know, I know… up before Thanksgiving!!) and we still haven't decorated it! I had my husband help me get it down before he was out of town a few weeks ago thinking I could decorate while he was gone. Then we took a vacation to Colorado over a long weekend, spent nearly a week out of state for Thanksgiving and now that we are home, I'm  feeling under the weather! Luckily the tree looks beautiful with just the lights on so in the evenings the living room looks magical despite the lack of ornaments! I want to (and still intend to!) do a colorful theme on our tree this year. I switched from the traditional red and green ornaments to a mix of silver and gold the last two years, but after re-doing our living room this spring, I really want to incorporate a ton of color this Christmas! I love DIY Christmas ornaments and rounded up a few unique ideas you might enjoy as well!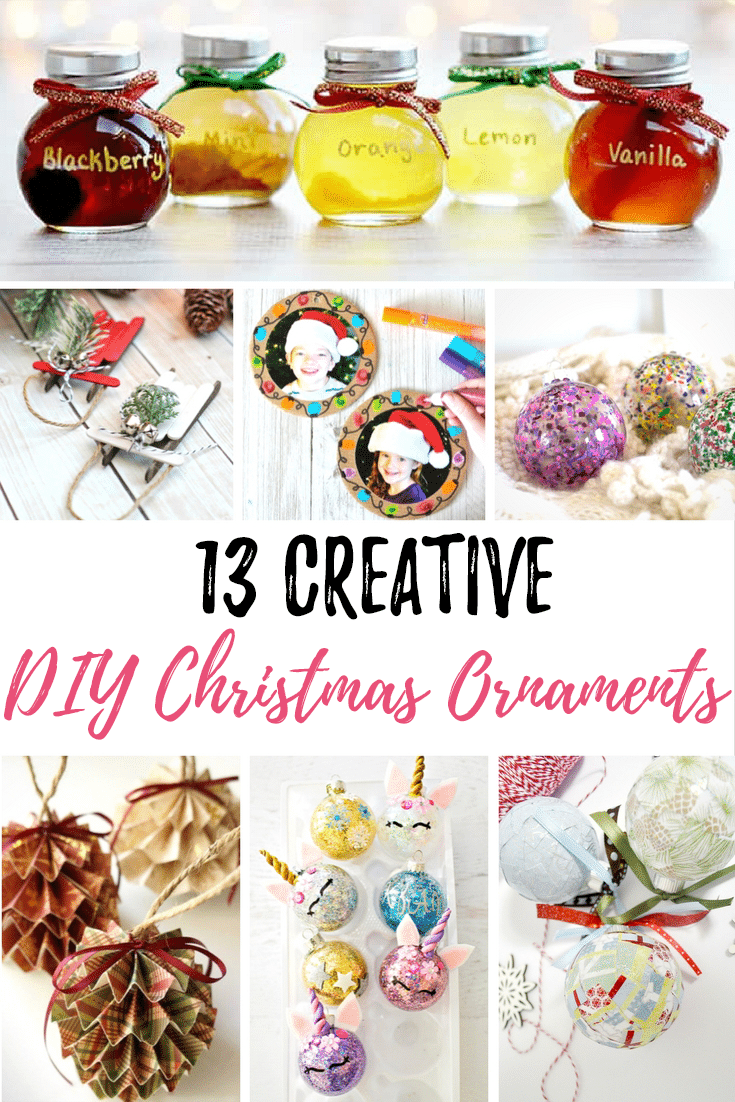 13 Creative
DIY Christmas Ornaments
I love crafting, especially around the holidays. I included some of my DIY Christmas ornaments in this post, including my favorite – the DIY leopard print ornaments! If you like any of these ideas, be sure to leave a comment on the original post and let the talented bloggers know how much you like their ideas!