After addressing the rainwater drainage issue in our backyard, we decided to lay patio pavers around our back porch. Every time it rained, we had standing water around the patio and we couldn't get the grass to fill back in, so we decided to fill in with rock to make it more sightly and less messy! This is a low maintenance backyard design idea that can update almost any outdoor space.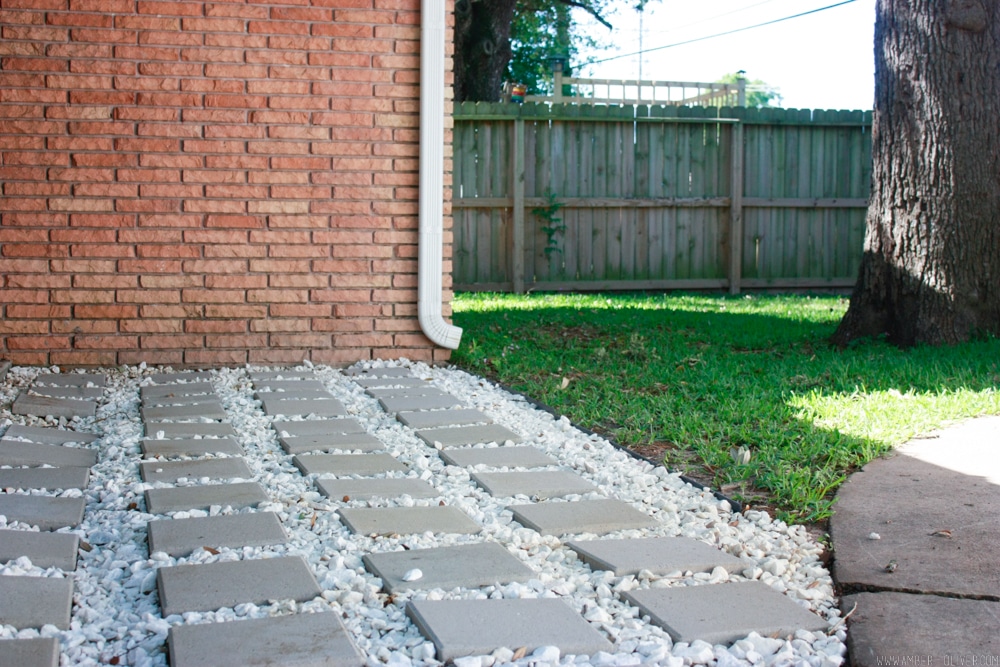 This project requires basically NO TOOLS! A tamper is the only thing you may not have already. With a shovel, a rake, and some muscles you can install these patio paver stones in one weekend.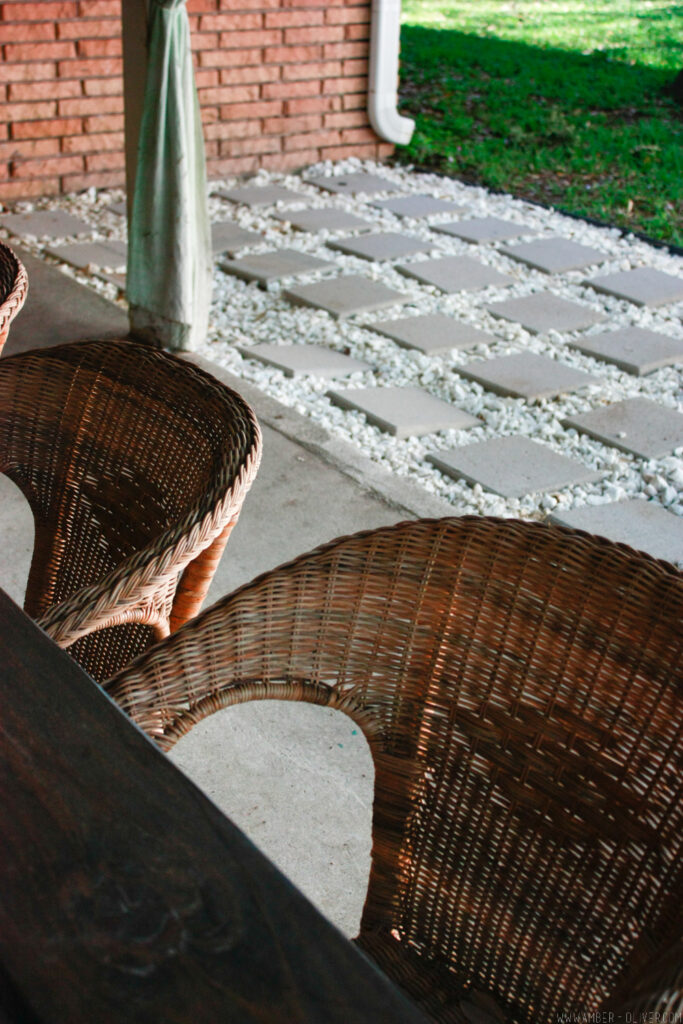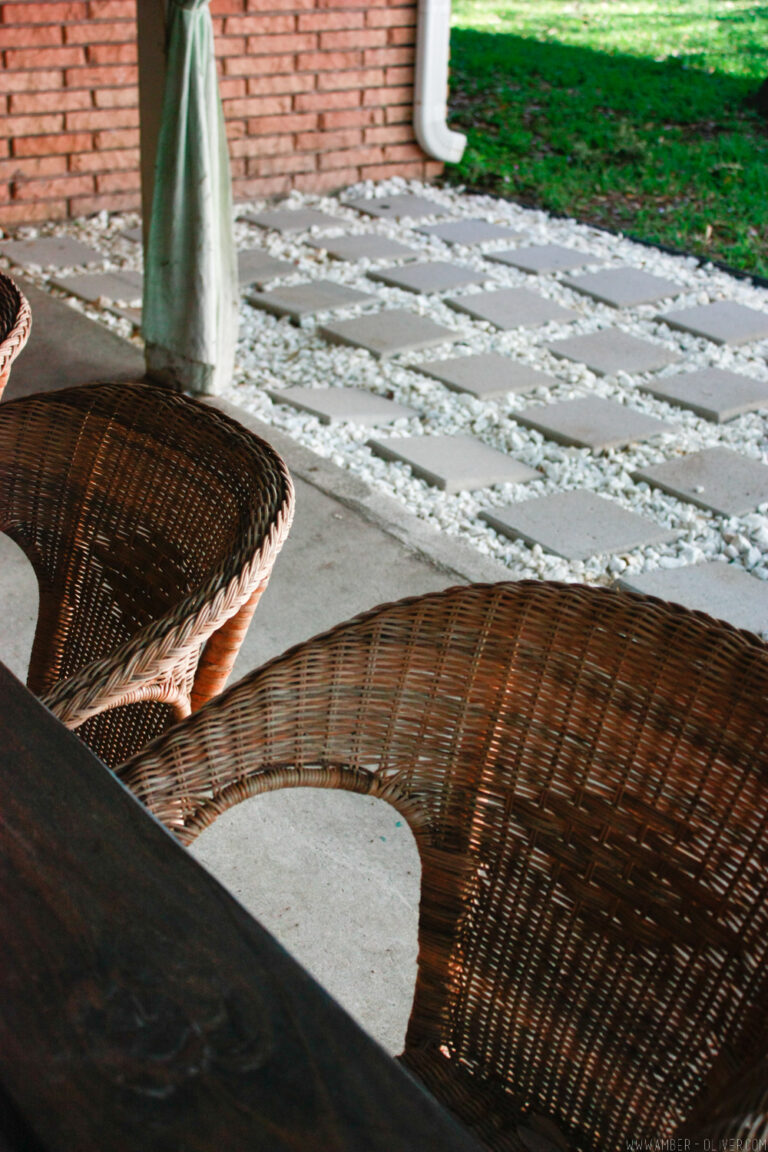 How to lay Patio Pavers
Step 1:
Measure your area and purchase supplies. There are different size stones, so decide which works best for you. There are also different sizes and colors for the "filler" rocks. We opted for the larger white rocks as I liked the color and figured the larger stones wouldn't get kicked around as easily.
Step 2:
Dig out and level the area. You'll want to dig deep enough that the paver stones will be flush with the grass.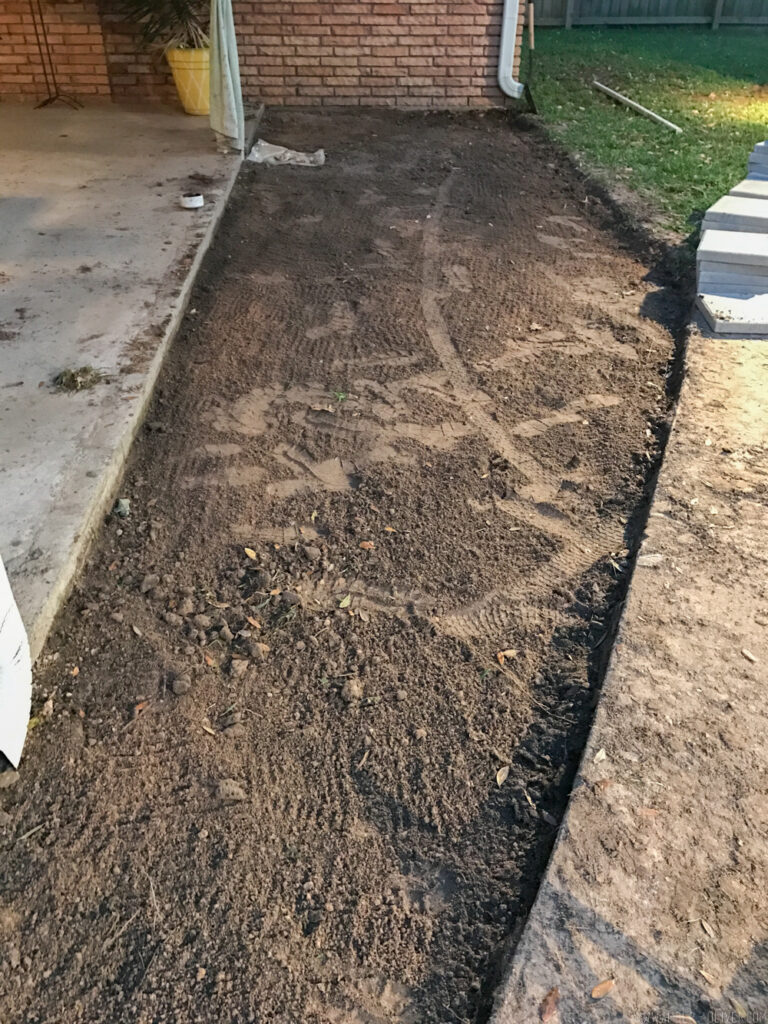 Step 3:
After you've dug out the area, leveled, and tamped the dirt, add a weed barrier.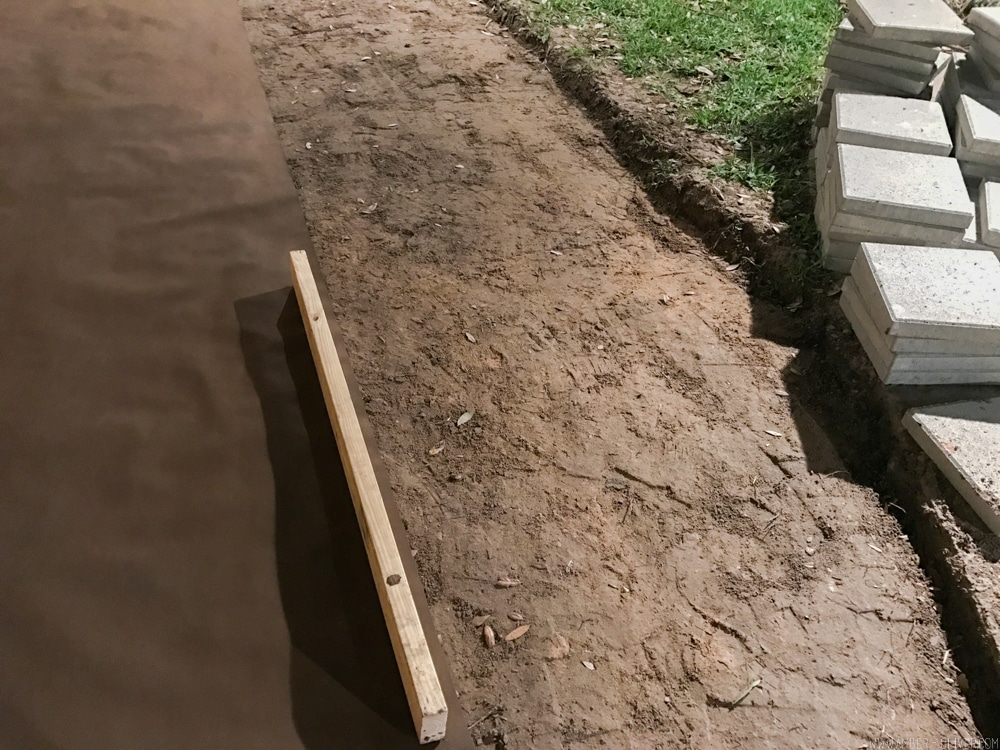 Step 4:
Added sand, level, and tamp to ensure a smooth surface for the stones.
Step 5:
After the sand layer is prepared, you can carefully add the patio paver stones. After the paver stones are laid, you can fill in with rock to hold them in place. We also used landscape edging to hold the stones in place.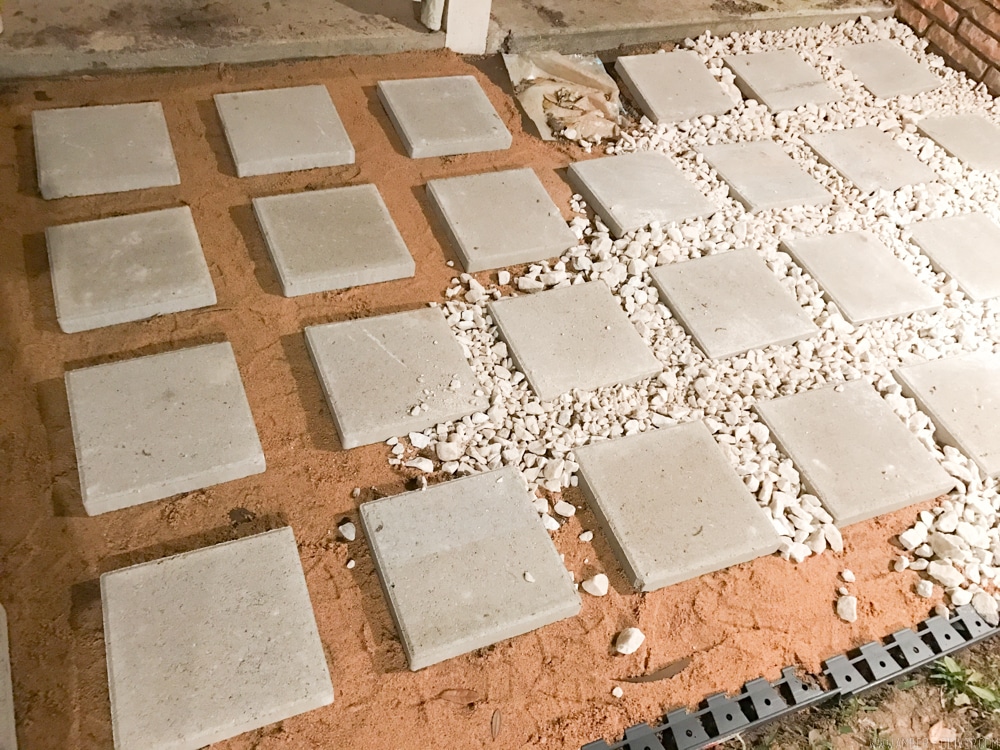 These patio paver stones were the perfect solution to our backyard problems. We've had several heavy rains since installing them and the drainage is working properly and the paver stones and rocks prevent the ground from getting muddy and messy!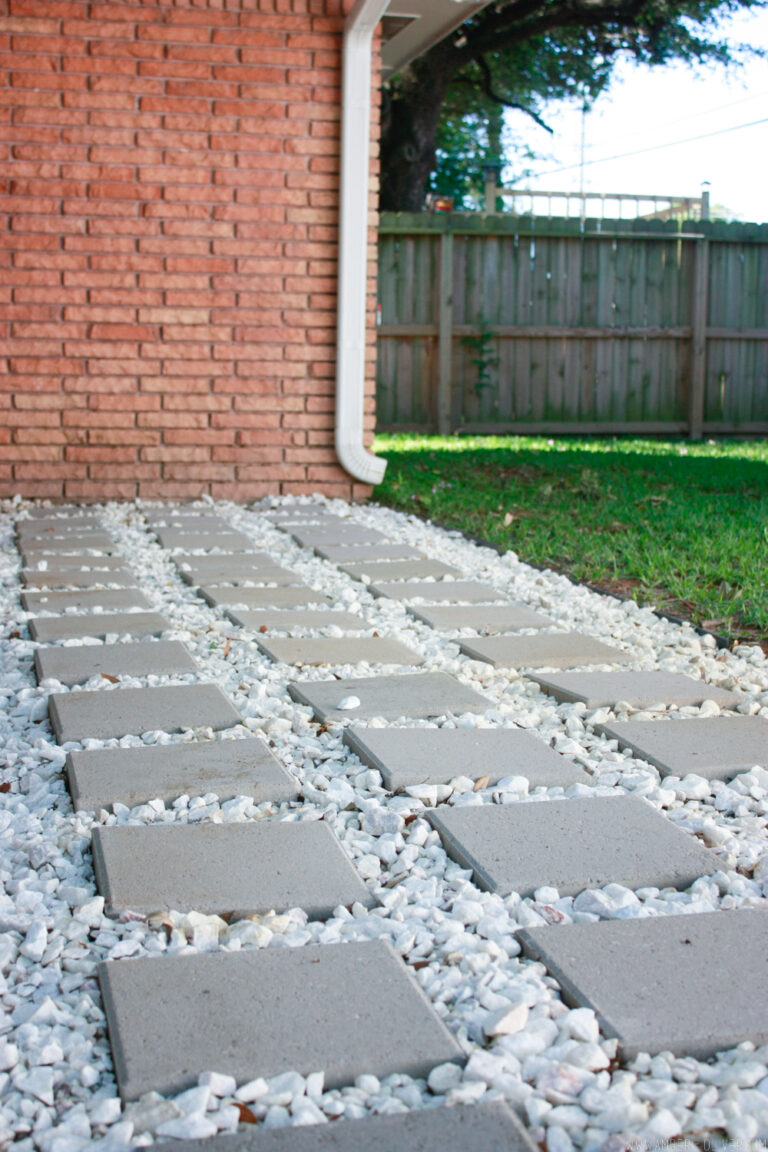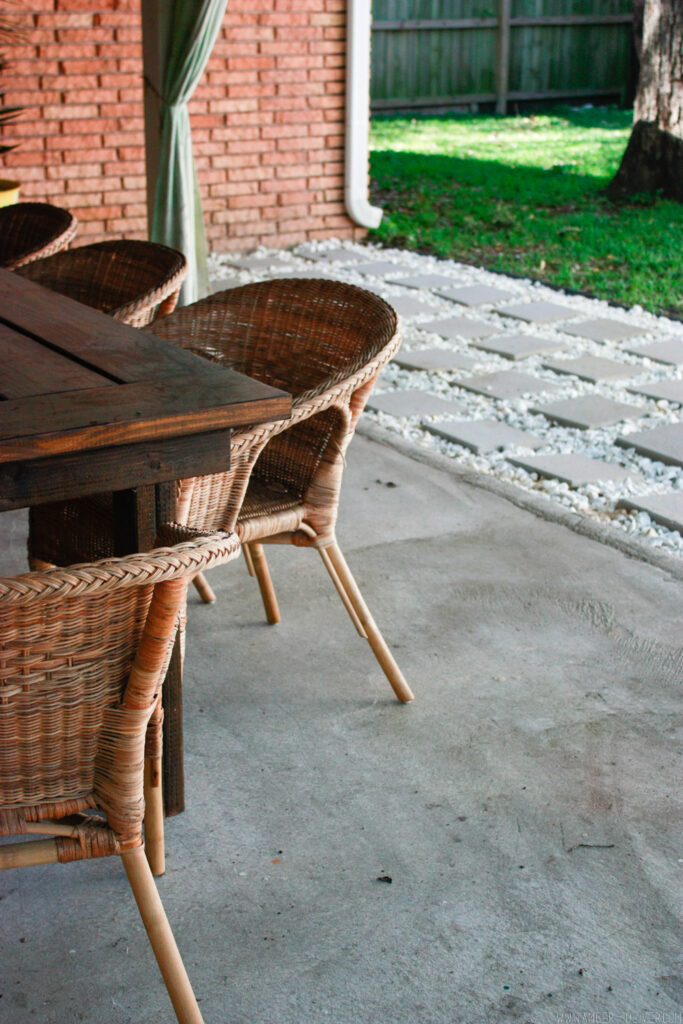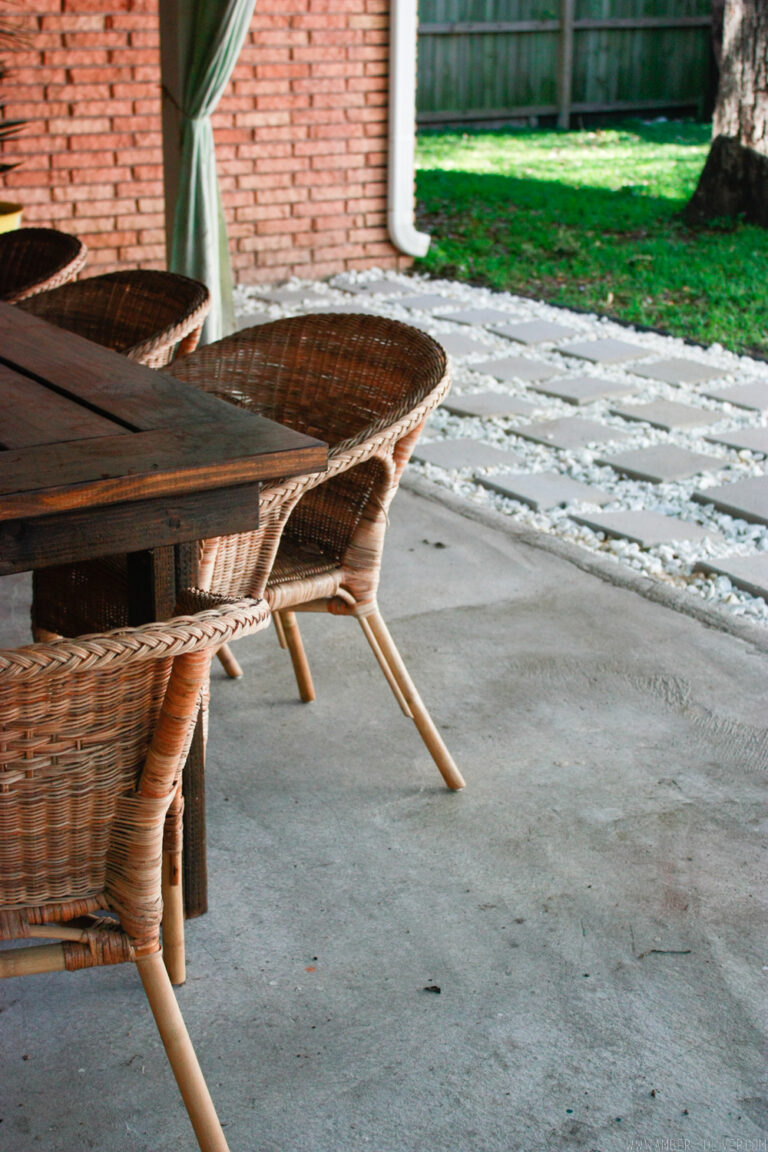 This project is great for problem areas like we had around our porch, and could easily be expanded for small backyards as a practical no-water alternative to a lawn.