Save yourself foundation and water damage problems by adding a catch basin and drain pipe to divert rainwater drainage away from your home.
It rains a lot in Houston.
Like, A LOT.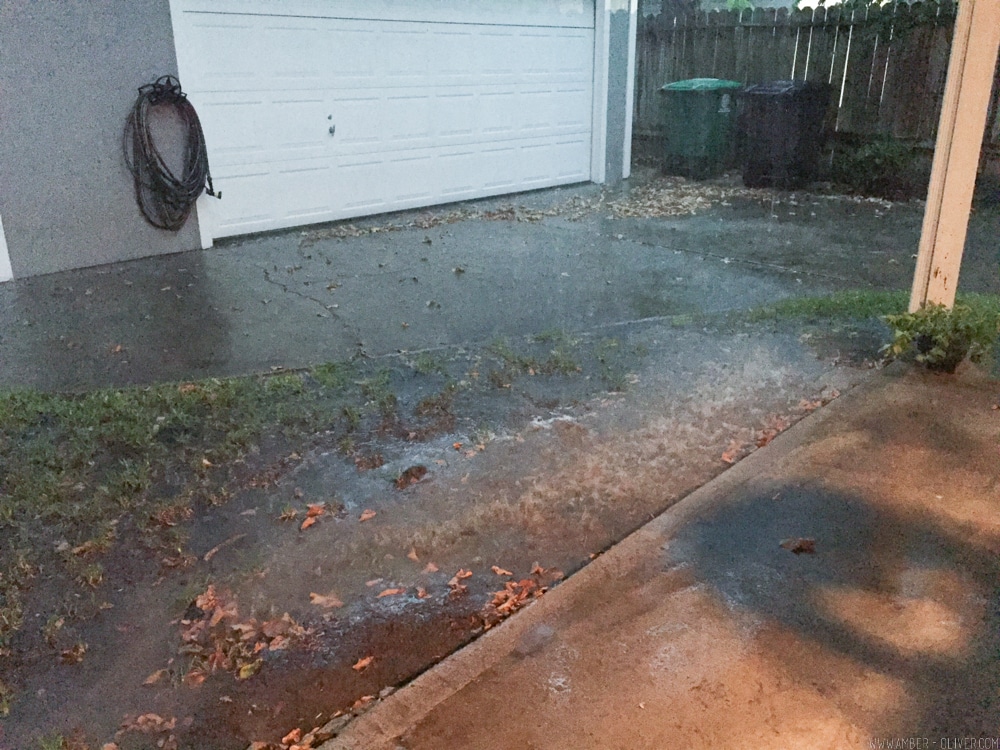 When we first moved in, our back yard had brand new sod and the grass was beautiful! Then Memorial Day 2016 we had HORRIBLE flooding. It was bad y'all.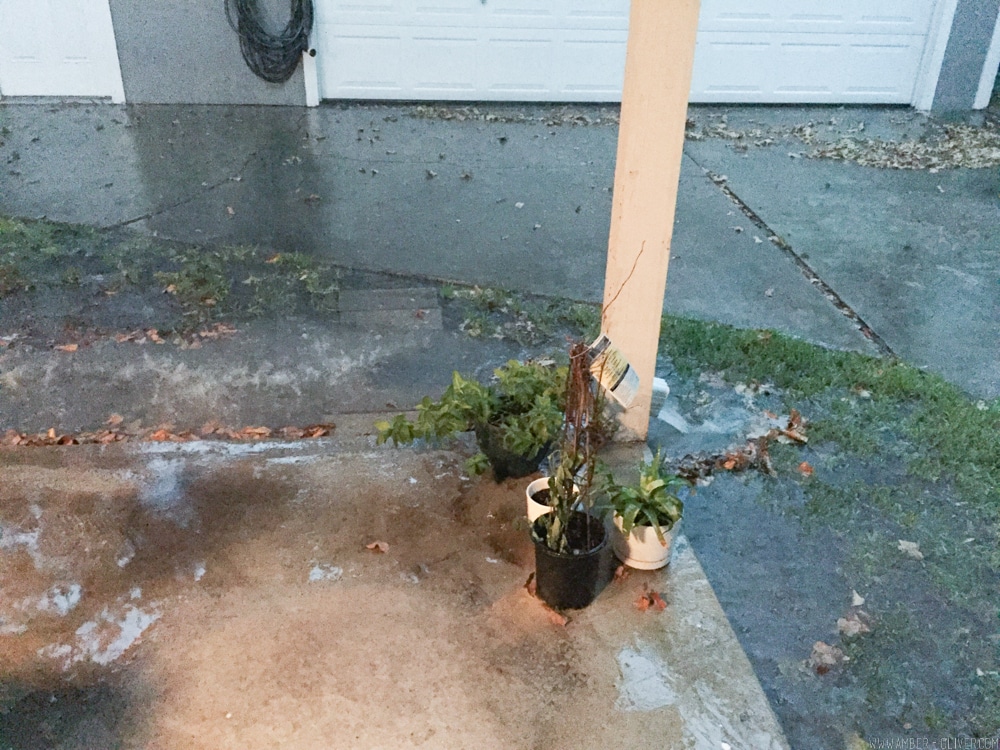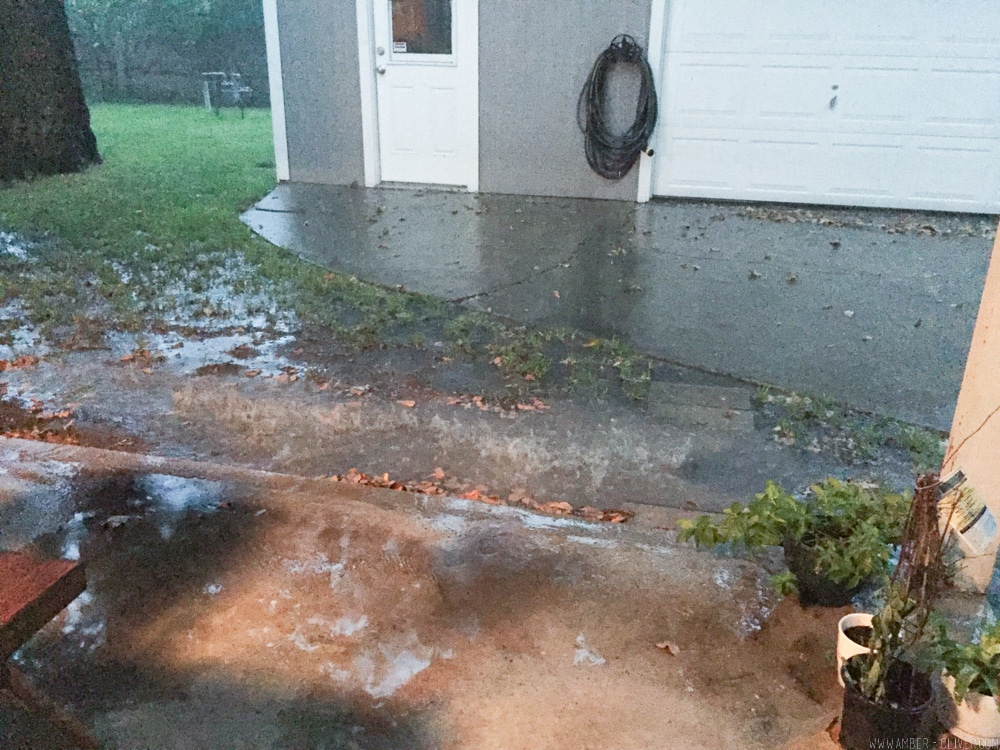 These photos aren't from that specific day, but it's an example of what we were dealing with. When we got super heavy rain, the water would collect right around our back patio and it killed all that beautiful grass! Then, each time we got some rain, we were left with mud! We put this off long enough, but finally addressed the rainwater drainage problem in our back yard.
Note: We are not landscaping or plumbing professionals. All advice provided in this post is based on our experience and our methods. Please consult local authorities if you have specific questions about drainage and runoff in your neighborhood.
We had one existing drain, but after having gutters installed we realized the need for a second. So we added a second catch basin and ran corrugated pipe. Since we had an existing drainage basin, we connected the new basin to the old since that one was already piped to run the water off into the yard away from the house.
A Rainwater Drainage Solution: How to fix standing water in the yard
Decide where to put your catch basin. We put ours in front of the downspout from our gutters so it will catch the rainwater, and as it fills the water will run off through the corrugated pipe.
Dig a hole for your catch basin. The basin grate should be flush with or slightly below the ground level.
Drill a few small holes in the bottom of the catch basin so you won't have standing water.
Put down river rock to give the basin a sturdy base then install the catch basin. I covered the grate with a plastic bag while we were working so dirt didn't get into the catch basin!
Map out where you are running your corrugated pipe.
NOTE: Call 811 before you dig! Be very careful and mark ALL pipes before you dig and even then dig with caution!
Dig a trench for your corrugated pipe. We were limited where we could run ours so we connected to the existing catch basin. If you're only installing one basin, you will run the pipe out into the yard away from your home. Make sure you slope 1 inch down every 8 feet and add gravel or river rock under the pipe.
Connect the corrugated pipe to the basin outlet and place the pipe in the trench.
Be sure to test your drain before back-filling the dirt!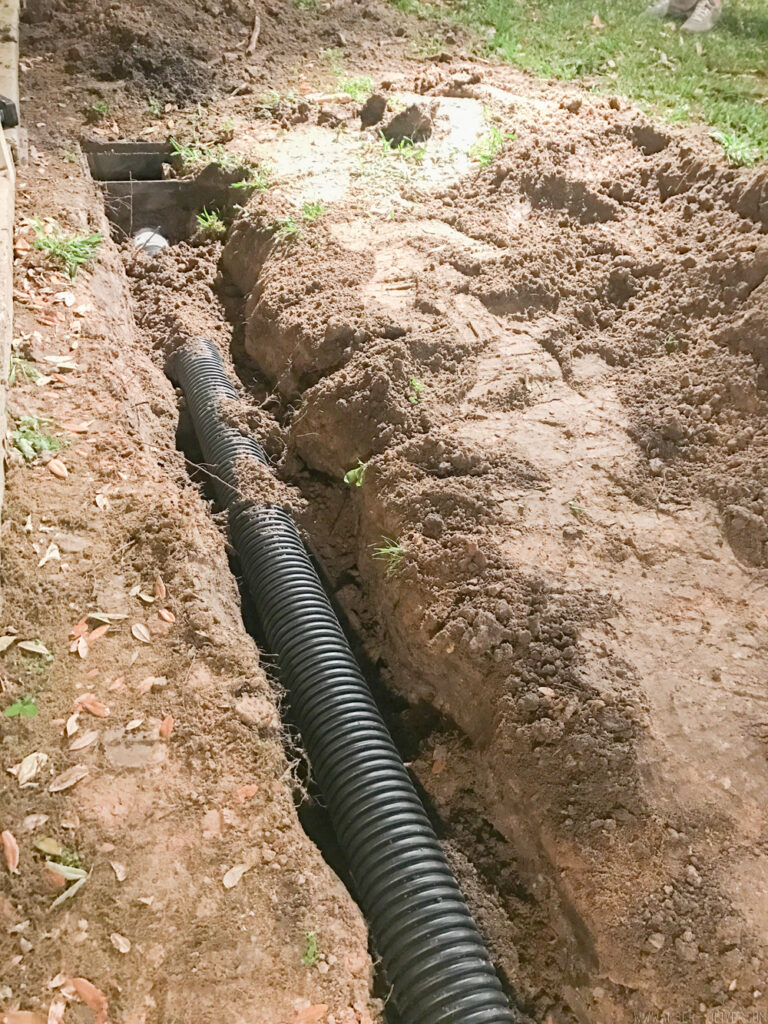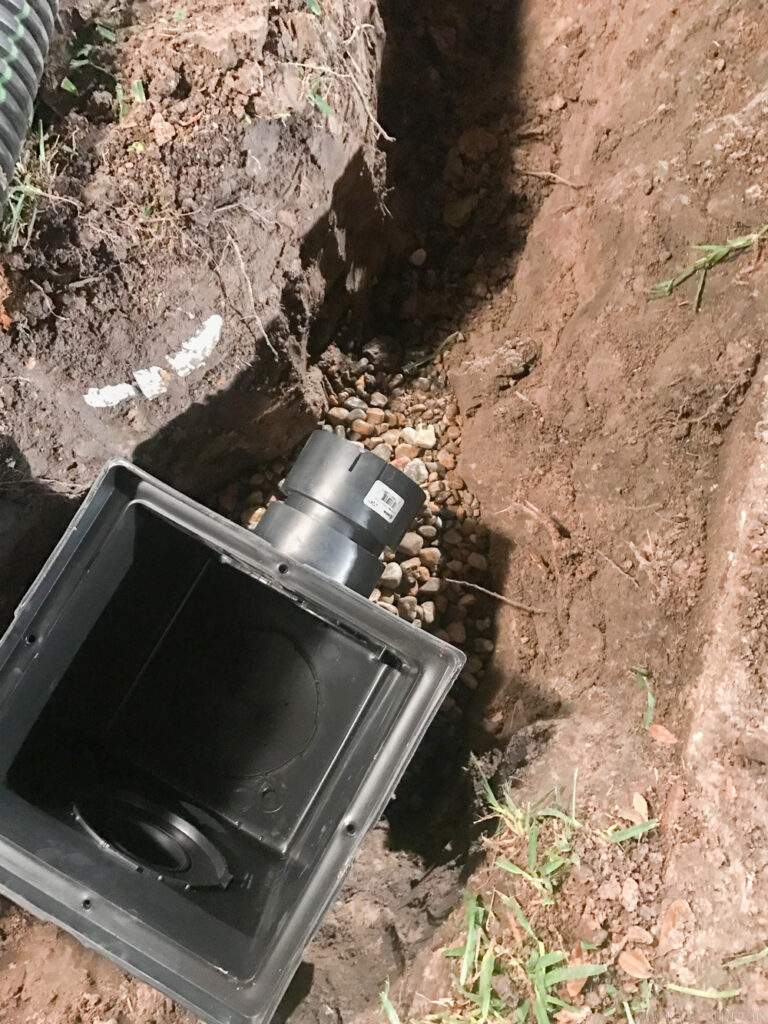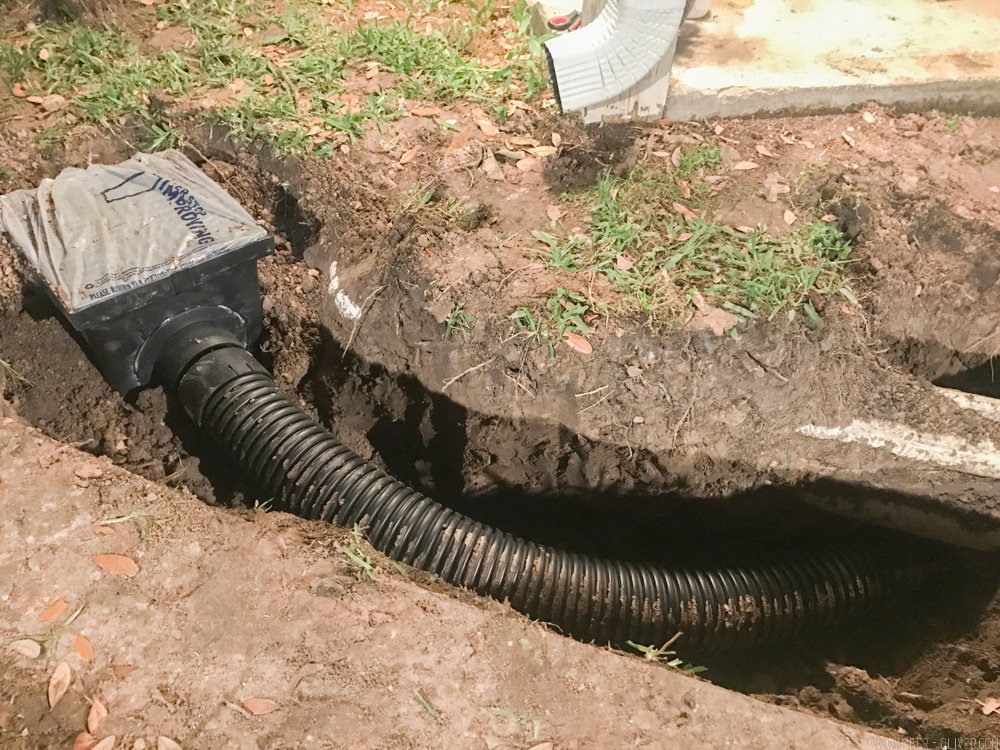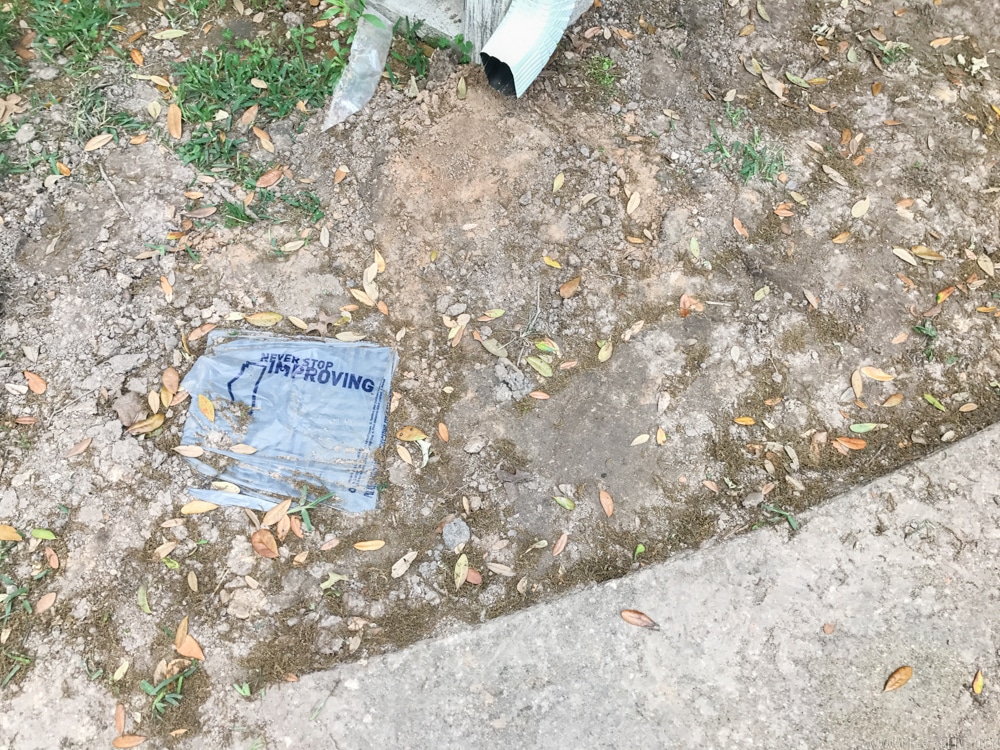 Aside from the manual labor aspect (lots of digging!) this is a relatively simple DIY project. You'll save yourself foundation and water damage problems later by diverting the rainwater away from your home.

After we implemented this backyard drainage solution, we added patio pavers and it made a huge difference! It looks so much nicer around our patio now! Now that the "not fun" DIYs are done we could get on to the fun ones like DIY cornhole boards and building a DIY pallet potting bench!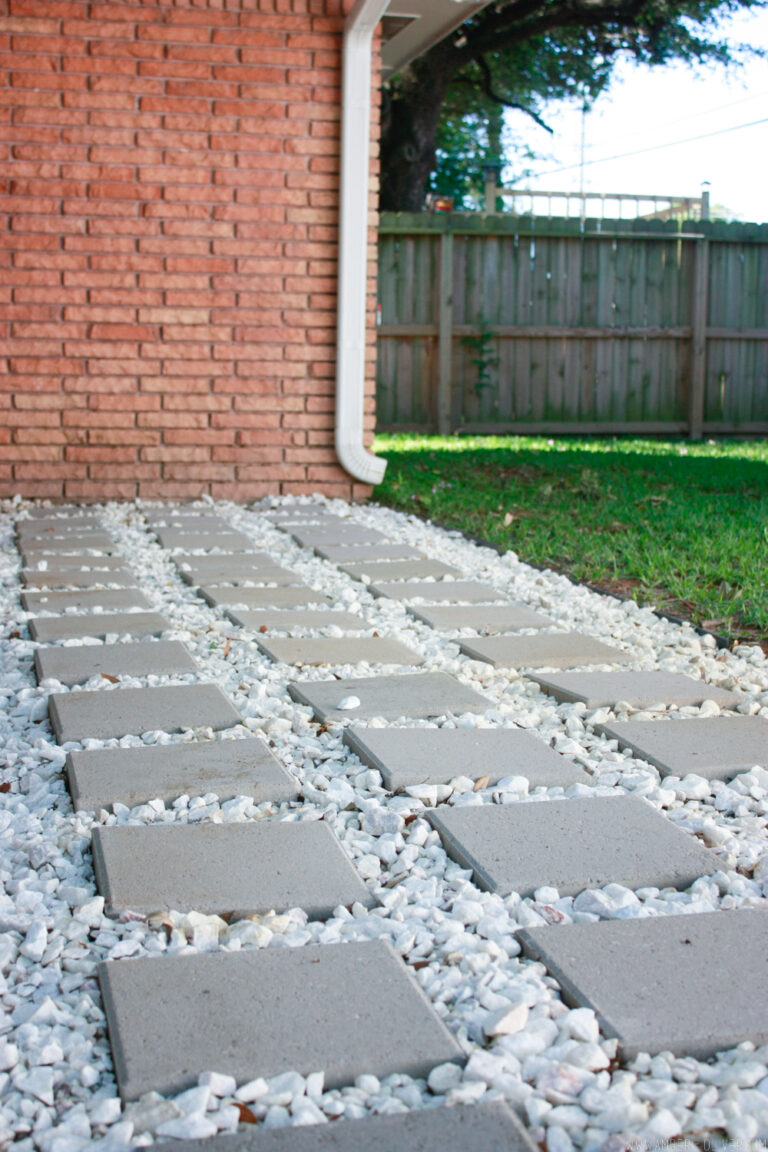 Check out the tutorial for how to lay patio pavers! The perfect way to finish off your rainwater drainage project.