Flowers that thrive in summer heat! The heat tolerant flowers we planted and how they did in a hot and humid Houston, TX summer.
We are lucky to have an average annual temperature around 78 degrees here in south Texas, though Houston does get some pretty darn HOT summers! There are some pretty miserable months we have to deal with, but then the majority of the year we can enjoy a glorious sub-tropical climate.
Some may loath the humidity, but after growing up in DRY Oklahoma, I've come to love it. We get lots of sunshine here in Growing Zone 9, so I wanted to plant some heat tolerant flowers in my backyard that would thrive in the summer heat. I'm writing this at the end of the summer so I can report back how everything held up in the intense summer heat!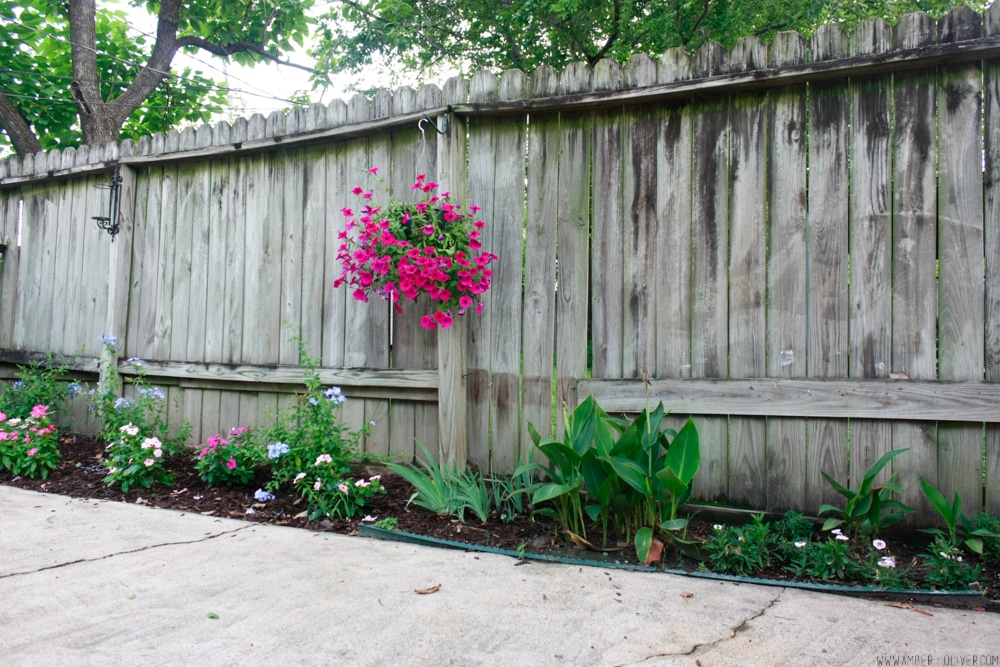 Flowers That Thrive In Summer Heat (Heat Tolerant Flowers)
We had about a 8 foot strip between our driveway and fence that needed SOMETHING after our Azalea bushes died. We planted Plumbago and a few months later it has THRIVED and filled out nicely! It's a low, shrubby, bush that as beautiful blue heat tolerant flowers. Lucky for us it's an annual in zones 9-10!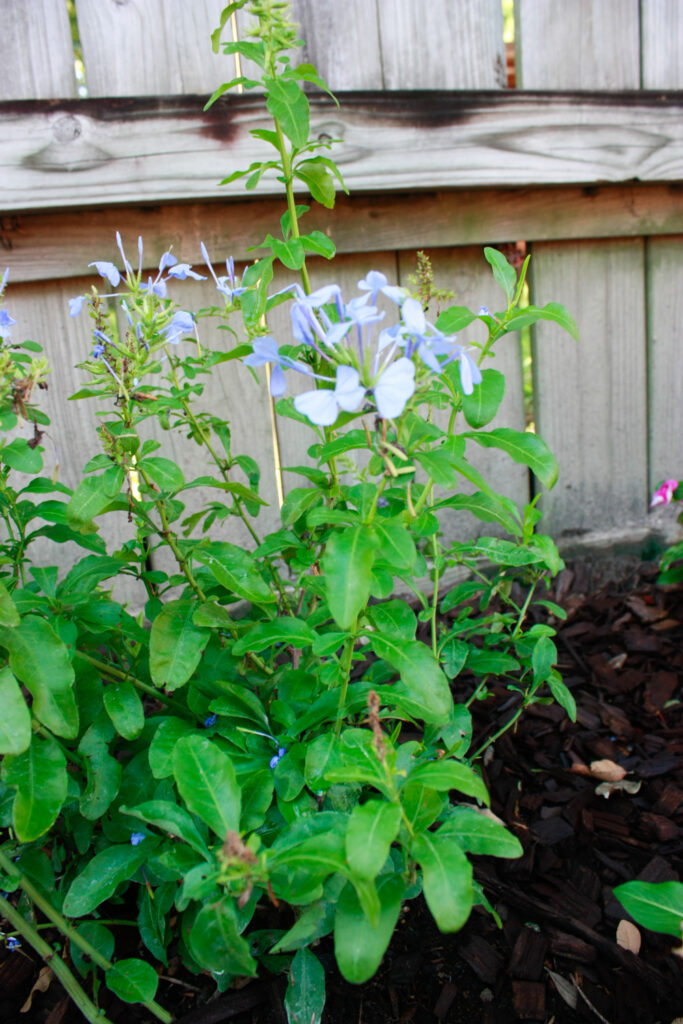 I was worried when I first planted these that they weren't going to last. I lost 2 of the 6 that were planted, but the ones that survived have spread nicely and filled in around the Plumbago bushes. These have a lot of color and have bloomed all summer long! Love them for color and ground cover/filler.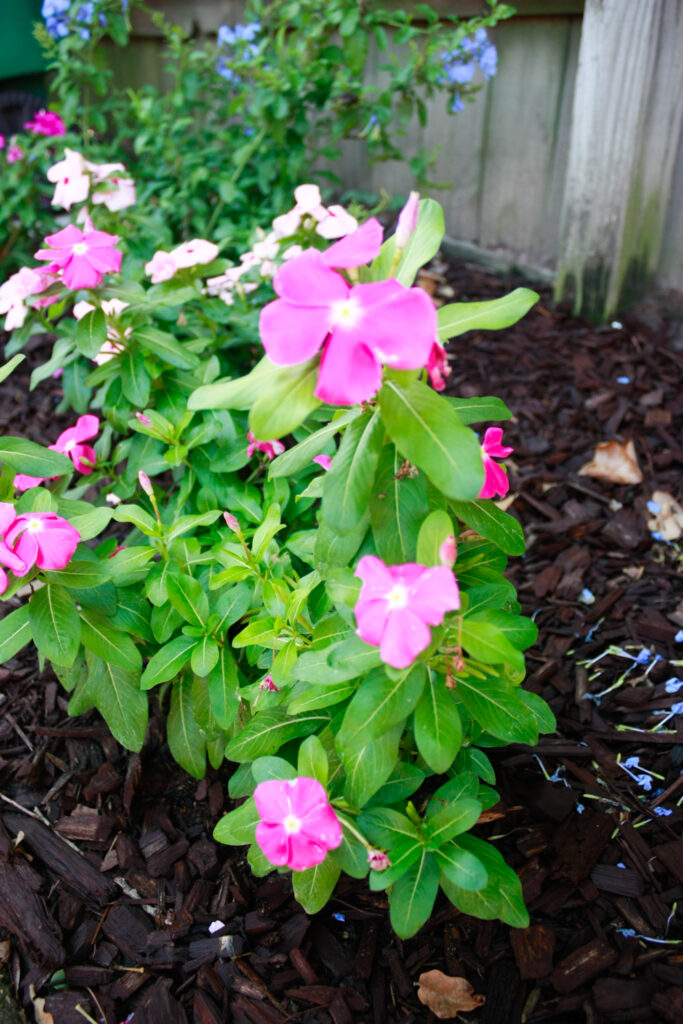 I bought a flat of these in a hurry because we had company coming and I needed some quick heat tolerant flowers to fill in our front flower bed (and these were cheap!). They've bloomed all summer long and I'm watching butterflies flutter over them as I write this!
They've survived the heat and sun this summer, though some of their leaves "burned" and I had to pull them off. My complaint is they are "mounding" flowers so they don't spread like I would have liked.
I planted several of these after we moved in 2 years ago and they are still going strong! They survived the 8 hour drive from my mother in law's house and survived our one freeze last winter as well as the intense heat of the Texas summer!
They had beautiful yellow flowers early this summer, but I won't see them again until the fall. These can get really tall, so I have to cut them down sometimes.
I've had these perennials as long as the Cannas, and have yet to see a bloom. They have pretty light green leaves though and I haven't had any issues with this in the hot summer heat.
These are some of my FAVORITES! They look beautiful spilling out of hanging baskets. They said part sun, and I apparently gave them TOO much because I completely fried them 🙁 Luckily, they're coming back in nicely and I'm hoping to have some more blooms this fall.
These didn't survive for me at ALL. They are part sun like the Petunias and I think I just had them in too much afternoon sun. They were really beautiful so I am going to replant in the fall in a bed with a bit more shade.
Shop Supplies for Gardening

Looking to attract butterflies and bees? Make a pocket pollinator garden!
For the most part these plants have lasted all summer and will continue to grow nicely into the fall since we have such a temperate climate.
Next up, we are putting in some new flower beds in the back corner of our yard. I've got a list a mile long of what I want to plant! I really want a "cut flower" garden so we'll probably be some rose bushes and such.
More Garden Projects: