Picnics are such a great way to enjoy some downtime and the outdoors. Doesn't matter who you're inviting: friends, family, or that special someone — everyone loves a picnic. I've got some creative DIY picnic ideas that will make your next picnic one to remember! Some may think the food is the only thing that matters but that's far from the truth. The picnic blanket, cooler or picnic basket, what you're eating off of, the napkins, and so on. There are so many ways to jazz up your supplies with your personality.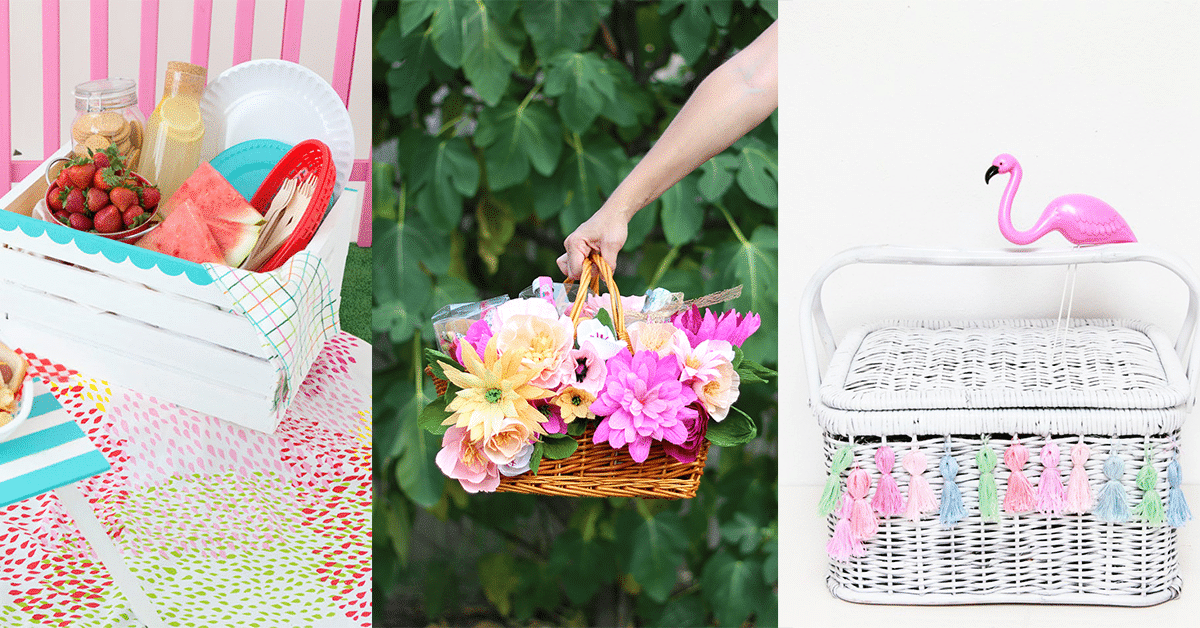 These tutorials are great for all skill levels. Think of taking these techniques and combining them with your ideas. Maybe embroidery your family's surname on your picnic blanket? Or let your kids stamp on a drop cloth and have a one of a kind sentimental blanket. You could do a new one each year as a tradition! Your kids' hands and feet prints – you'll watch them grow through the years. As you can see, there are so many different ways to take these killer DIY picnic ideas and turn them into one-of-a-kind treasures.
DIY Picnic Ideas
The Glitter in My Tea – DIY Technicolor Ant Print Picnic Blanket
Happiness is Homemade – Coloring Picnic Placemats
Damask Love – DIY Wooden Crate Picnic Basket
Houseful of Handmade – Water Resistant Upcycled Jeans Picnic Blanket
Hands Occupied – Neon Picnic Tablecloth Weights
Nellie Bellie – Picnic Blanket Game Board

A Subtle Revelry – Painted Picnic Plates
Lil Luna – DIY Summer Picnic Coasters
Lovely Indeed – DIY Mini Picnic Tables
A Bubbly Life – DIY Tasseled Picnic Basket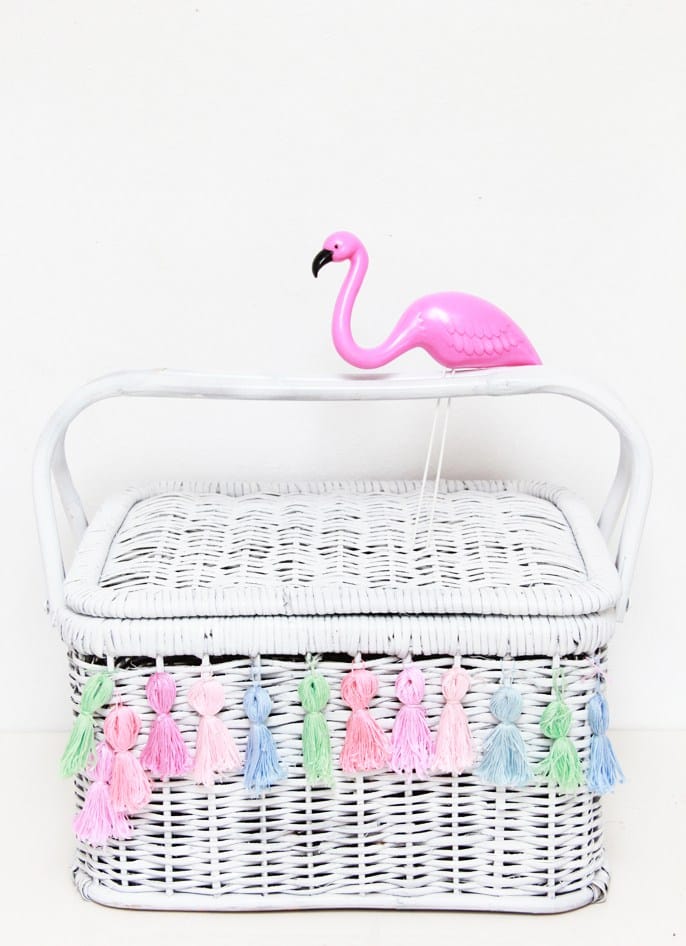 The Paper Mama – Pineapple Picnic Cooler
The Sweetest Occasion – DIY Watermelon Print Napkins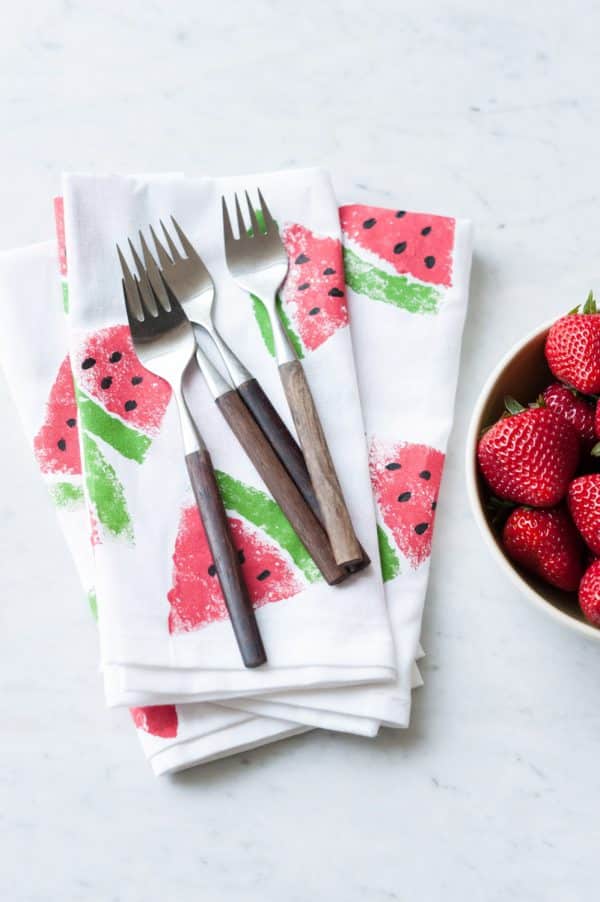 A Beautiful Mess – Floral Picnic Basket
Houseful of Handmade – Picnic Placemats with Napkin Pocket
Design Dazzle – Summer Camp Picnic Basket
Don't forget to PIN for later!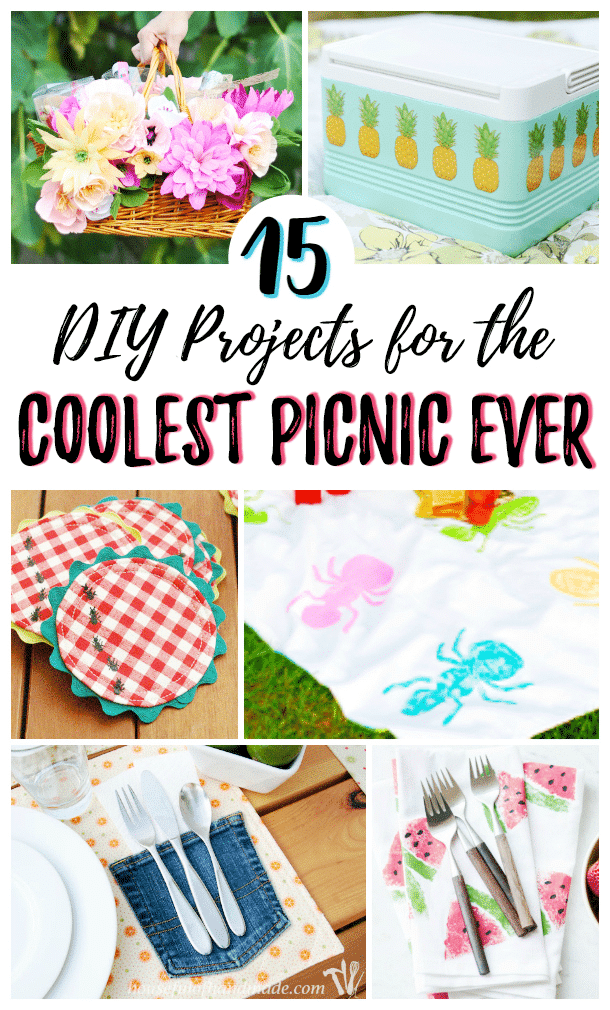 ---
Shop this project:

My latest posts: