This is a sponsored post written by me on behalf of AvoDerm Natural pet foods. All opinions are 100% mine. It's no secret that I love my dog. When we first brought him home a few years ago, I was flooding my Instagram feed with pictures of him (remember when IG was chronological??) so we had to create him his own account! Would you believe there are complete strangers out there who love him as much as we do?! The internet is a weird place!
[one-half-first]
[/one-half-first][one-half][/one-half]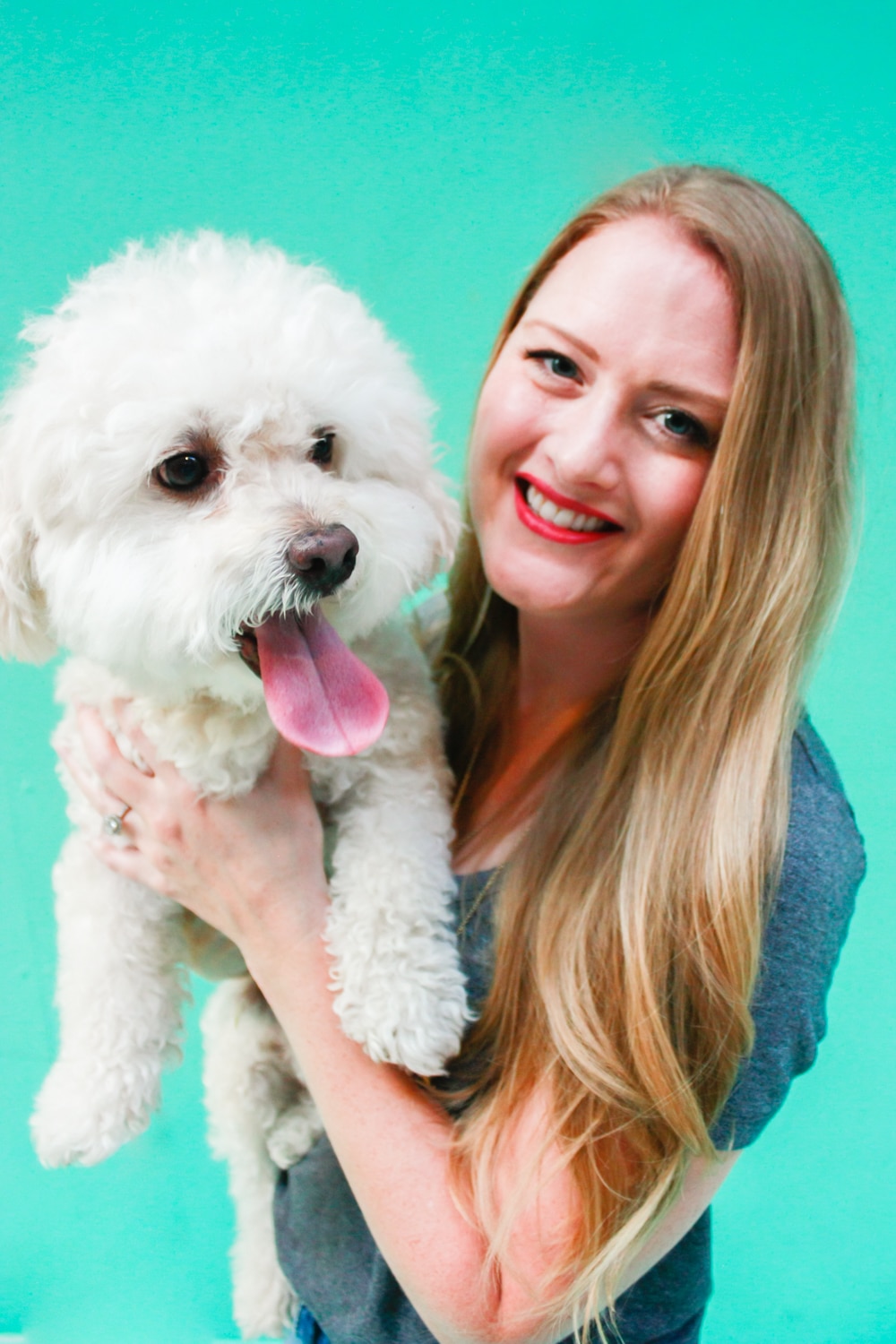 I'd wanted a dog for YEARS before we finally adopted Barkley. We made the decision to wait until we'd paid off all our debt (over $30,000!) before we would bring home a furry friend. We reached our goal and one weekend right after Eric had knee surgery we headed out to the Houston SPCA and ultimately came home with our new dog. Barkley had stitches since he'd just been fixed so my 2 guys spent the next week recovering from surgeries together 🙂 We've all been inseparable ever since!
Barkley came into our lives at the perfect time and has brought us (and everyone he meets) so much JOY and HAPPINESS! He has so much personality and is way too smart for us sometimes. He's my constant companion as I work from home and he keeps me company all day long. He also cheers me up when I'm feeling down. We are very lucky to have him!
Some people are dismissive of the word "dog mom" but I relish it. While he's obviously not the same as a human child, he's been the perfect surrogate since we don't yet have children. We make sure he's fed and gets plenty of exercise. We plan social engagements for him and take him to the vet when he's sick. We're solely responsible for his health and well-being and he depends on us entirely. We love this little pup and would do anything for him.
5 Ways to Show Your Dog You Love Them
Take them with you – Our dog loves to go "bye-bye"! We try to take him as many places as we can. It helps keep him active by giving him something to do and it lets him socialize. Just like humans, doggies need some healthy interaction too!
Talk to them
– I talk to my dog all the time and he finds ways to communicate with me! If I ask him to go outside and he doesn't need/want to he lays down – that's his way of saying "No thanks!". Our dogs hear not only our words but our tone of voice – so communicate with them in a loving way.
Give them lots of pets – Obviously most dogs love a good ear or belly rub – but did you know it's actually good for YOU as well? Petting your dog releases  the hormone oxytocin in both you AND your pet!
Let them sleep with you – Dogs are pack animals and sleeping in close proximity shows love and trust. There are plenty of studies that show the benefits of co-sleeping!
Feed them well – Your dogs gotta eat – so you might as well feed him food that will make him both happy and healthy! Give them homemade dog treats and make sure you're buying quality dog food.
We recently switched Barkley to AvoDerm Natural pet food. We love avocados and since AvoDerm is made with California avocados it's packed with a lot of the nutrients your pet needs! These avocados are the key ingredient that support healthy skin and a beautiful coat. Because AvoDerm isn't made with corn fillers, wheat, soy, or artificial preservatives it's also a great choice for pets with allergies and sensitivities. We all want what's best for our pets, and feeding your dog quality food is one simple way to show them you love them. Switch now on Amazon. You can get free shipping using Amazon Prime! Shop during Prime Week on Amazon and get a couple of great deals:
30% off AvoDerm Natural Grain Free Tuna & Crab 3oz (pack of 24) July 10 starting at 6:35am PDT ending at 12:35pm PDT
40% off AvoDerm Natural Adult Dog Food 15lb bag July 12 starting at 5:15am PDT ending at 11:15pm PDT