Pumpkin Peanut Butter Dog Treats are the perfect way to reward your four legged friend. Wayfair challenged me to create a healthy, homemade dog treat using their dog-themed cookie cutters and have sponsored this post.

Recipes are few and far between around here, but one thing I don't shy away from are dog related DIYs! Most people know I'm pretty obsessed with my pup Barkley; so much so that I had to give him his own Instagram account! I've been showing him lots of love lately as we had a couple of scares from him over the past couple months.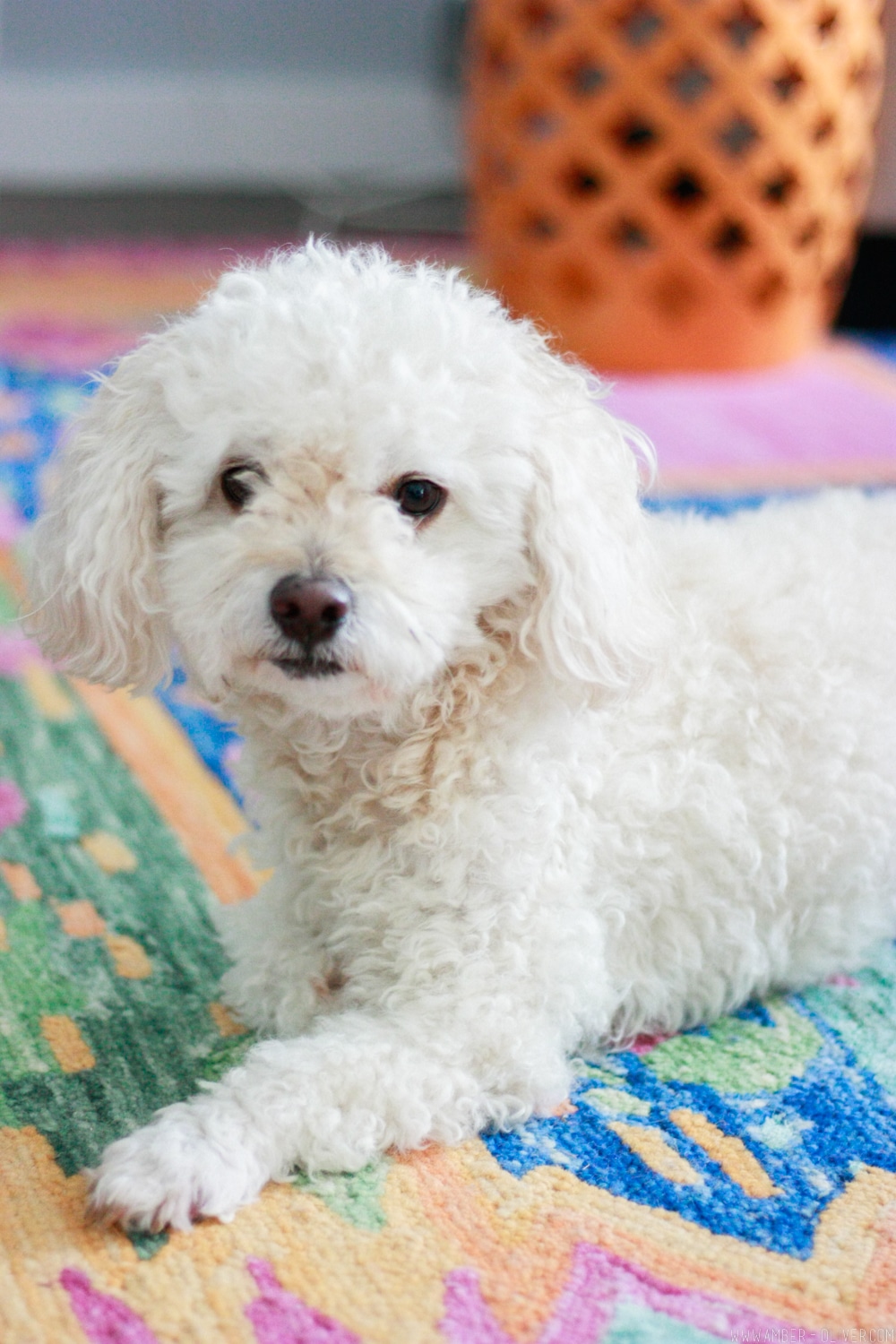 In June, my husband went back to China for a few weeks. We spend several weeks over there during Christmas but had to leave the pup with friends back home. When this trip came up, I decided to stay home with Barkley. One *hot* Houston Saturday I decided to go for a "big walk" in the park. I brought Barkley along with lots of water. We took several breaks on our 45 minute walk, and he was panting pretty heavily but so was I! We spent the rest of the afternoon resting in the AC, but that evening Barkley started to get sick so I took him outside. After noticing some NOT normal when he went potty, I talked to a vet friend and immediately took him to the doggie ER. Several hours, lots of tests, and some pain meds, we went home. A few weeks later, he managed to get stung or bitten by something and ended up back in the ER! Needless to say, this little guy has been through a lot lately and earned some extra love!
Homemade Dog Treats
Ingredients
2 cups flour
1 large egg
1/3 cup peanut butter
1/2 cup pumpkin
Instructions
Preheat oven to 350 degrees F. Line a baking sheet with parchment paper or spray with cooking spray; set aside.
In the bowl of an electric mixer, mix pumpkin, peanut butter, and egg on medium-high until well combined, about 1-2 minutes. Gradually add flour at low speed, beating until mixed. Add in a 1/4 cup of flour at a time just until the dough is no longer sticky.
Working on a lightly floured surface, knead the dough 3-4 times until it comes together. Using a rolling pin, roll the dough to 1/4-inch thickness. Using cookie cutters, cut out desired shapes and place onto the prepared baking sheet.
Place into oven and bake around 40 minutes.
Let cool completely before serving to puppers!
This recipe made 40 of the little pumpkin peanut butter dog treats. Use the larger ones if you have a bigger dog! They should keep just like cookies since they are the same basic ingredients as human snacks. Shop these adorable doggie cookie cutters on Wayfair! There are a ton of pet goodies in the Wayfair pet section.