This post full of patio decorating ideas is sponsored by At Home. Opinions and dog shaped planters are mine!
We are so glad Punxsutawney Phil was wrong about winter in our neck of the woods – we've been graced with gorgeous spring weather early in the season this year! We live in an area of Houston called Oak Forest and the only "snow" we've gotten lately is the blooms from all the oak trees. Between those little oak tassels and all the yellow pollen, our backyard was ready for some spring cleaning! We have plenty of seating on our patio thanks to our DIY pallet couch, but one thing we lacked was side tables! I picked up two from At Home, and couldn't resist a few more items: new pillows, flower pots, lighting, and lots of decorative accessories! Ok, maybe more than a few! There were just SO MANY CUTE THINGS! Our patio was refreshed and ready for family to visit.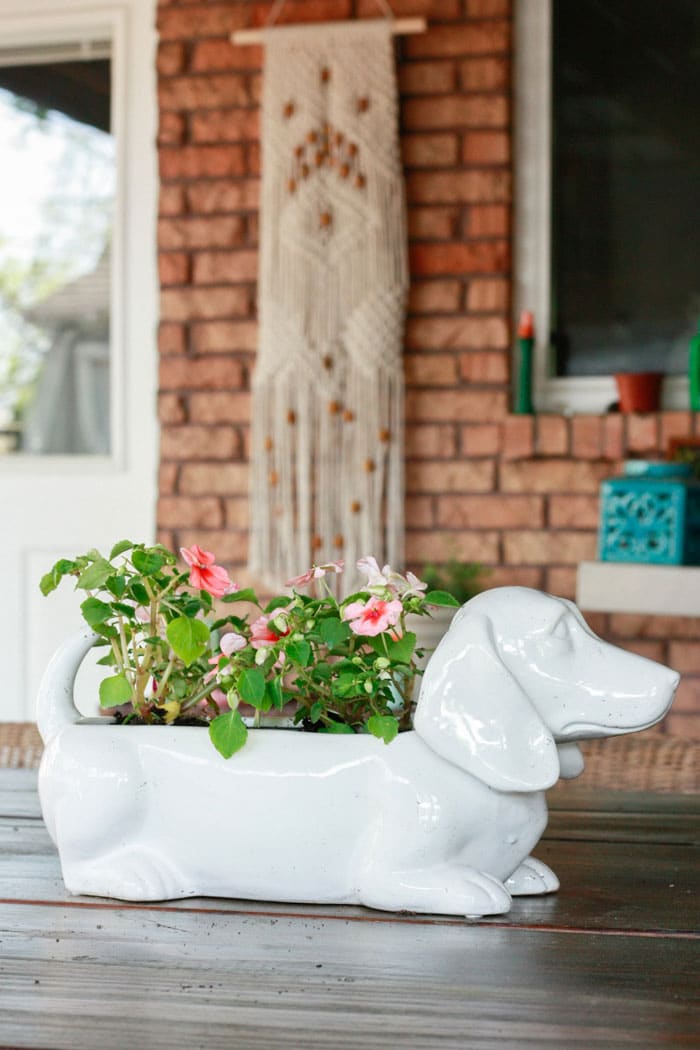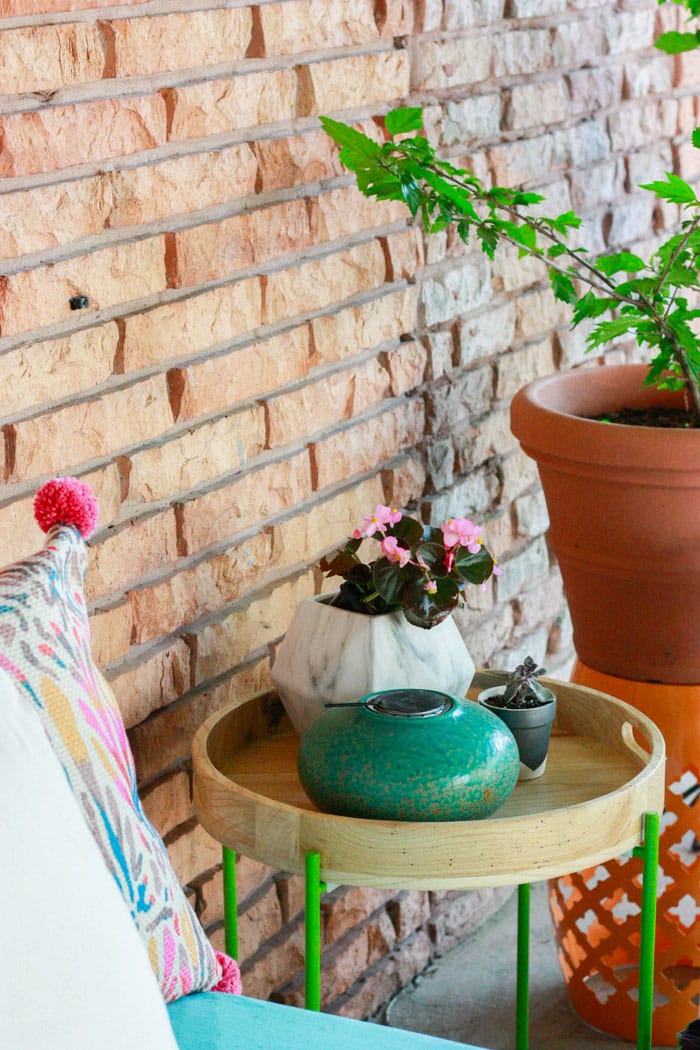 Patio Decorating Ideas
Update your pillows (or add some!)
Get new planters and fill with seasonal blooms!
Hang up wall accessories (That macrame wall hanging was less than $20 from At Home!)
Add a tabletop fire pot (great for evening ambiance!)
Incorporate small details like my ceramic cactus