Mason jar crafts are all the rage right now! If you jump on Pinterest, you'll find tons of crafts that use mason jars, but not a lot that use the lids. I made mason jar lid magnets out of old lids that I had on hand in my craft room. This summer I made cute fruit themed mason jars and had a bunch of lids left over – they became super cute DIY photo magnets! For this project you'll need some 4×6 photos (this size usually works best) and you'll specifically need photos that have the subjects in the middle with mostly background around them. You'll see the photos I used are not focused too closely on faces and have enough background so that you can cut out the faces for our photo magnets.

Mason Jar Lid Magnets
You'll need photos, mason jar lids
, magnets
, glue
, scissors
, and a marker.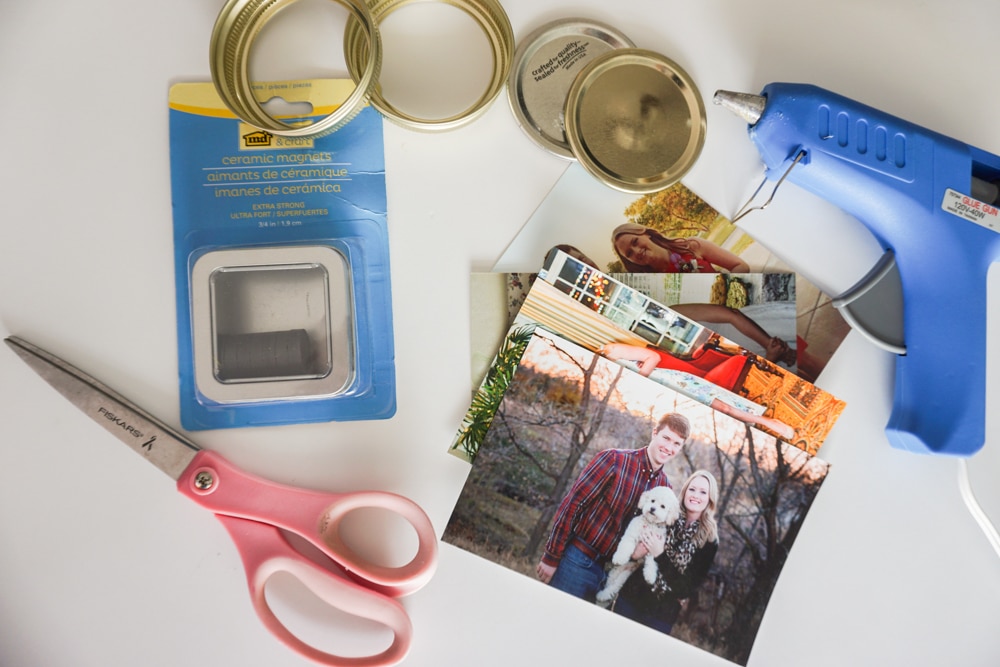 Step 1: Use the inside piece of the mason jar lid as a guide to help you select photos. You want to make sure your subjects fit inside the circle! Trace around the mason jar lid onto the photo.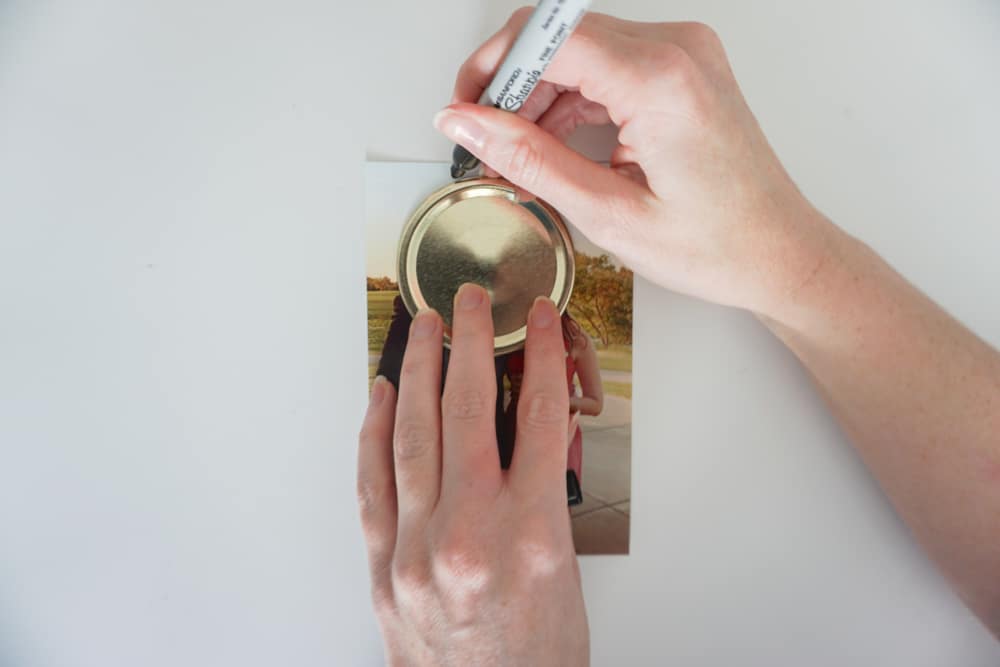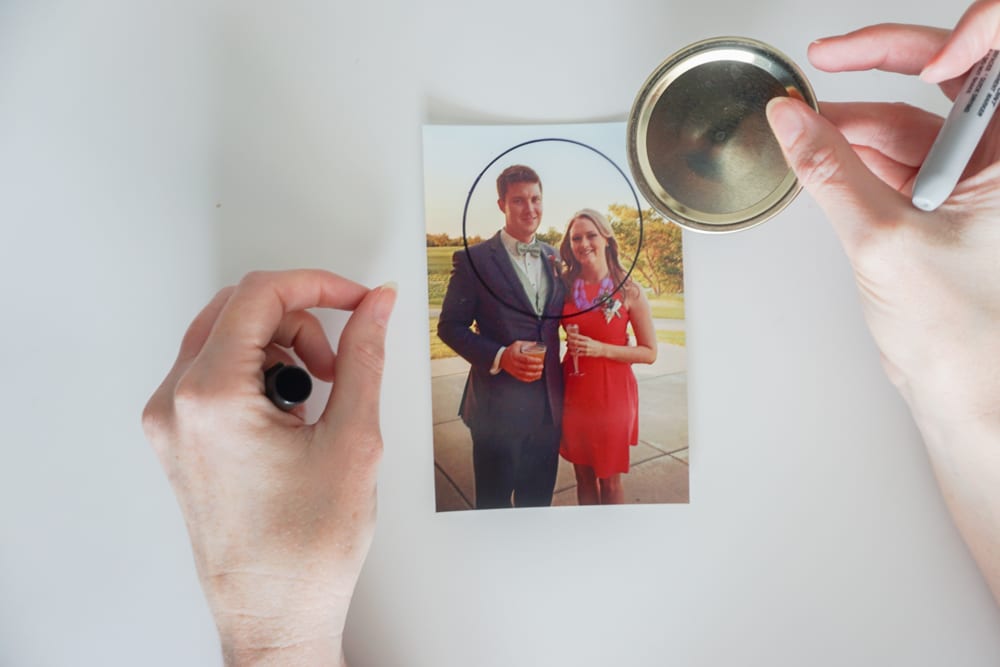 Step 2: Cut out the circle you've drawn. Make sure you cut on the inside of the circle so you have a snug fit inside the mason jar lid – if it's too big you'll have to trim all the way around to make it fit!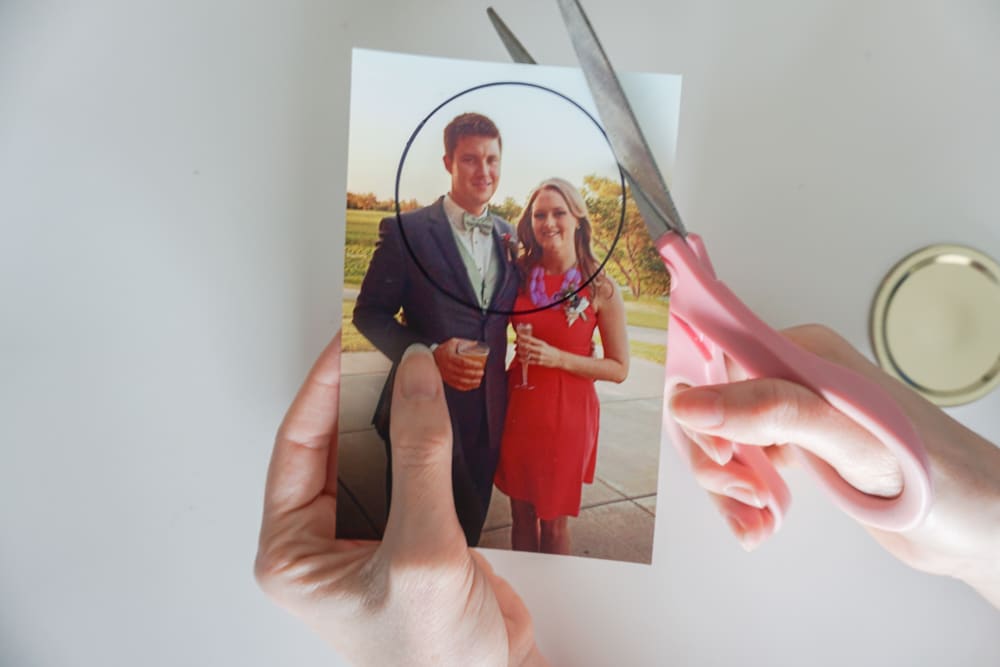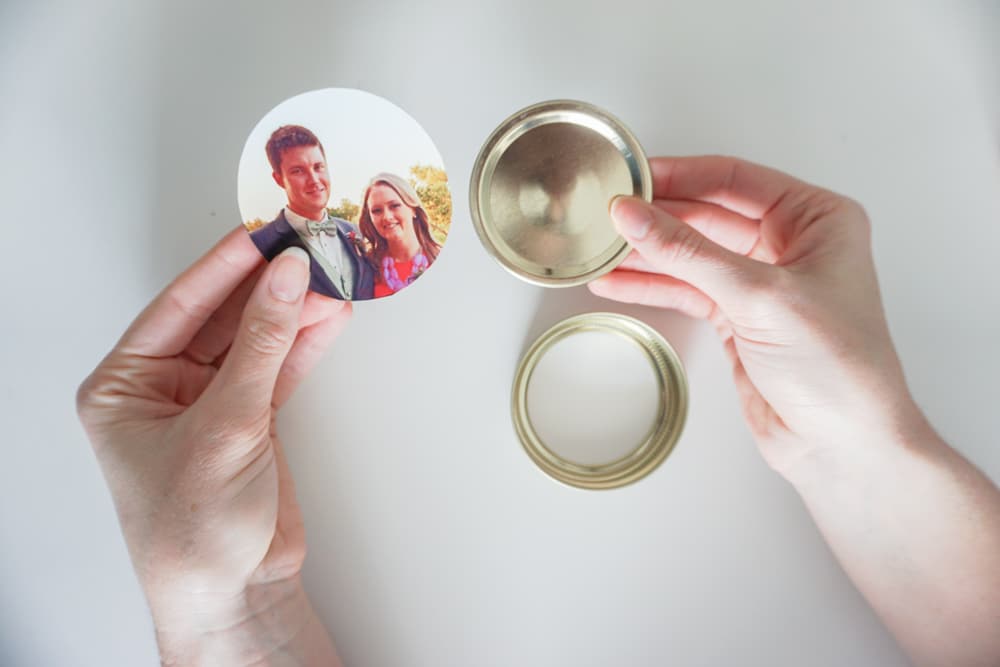 Step 3: Glue the photo you've cut to the circle that goes inside the mason jar lid. I used hot glue and the first time I applied it I didn't put the photo on quickly enough and it dried – so move swiftly after you've applied the glue! Alterntively, you could use another type of glue but you'll have to wait until it dries to move onto the next step.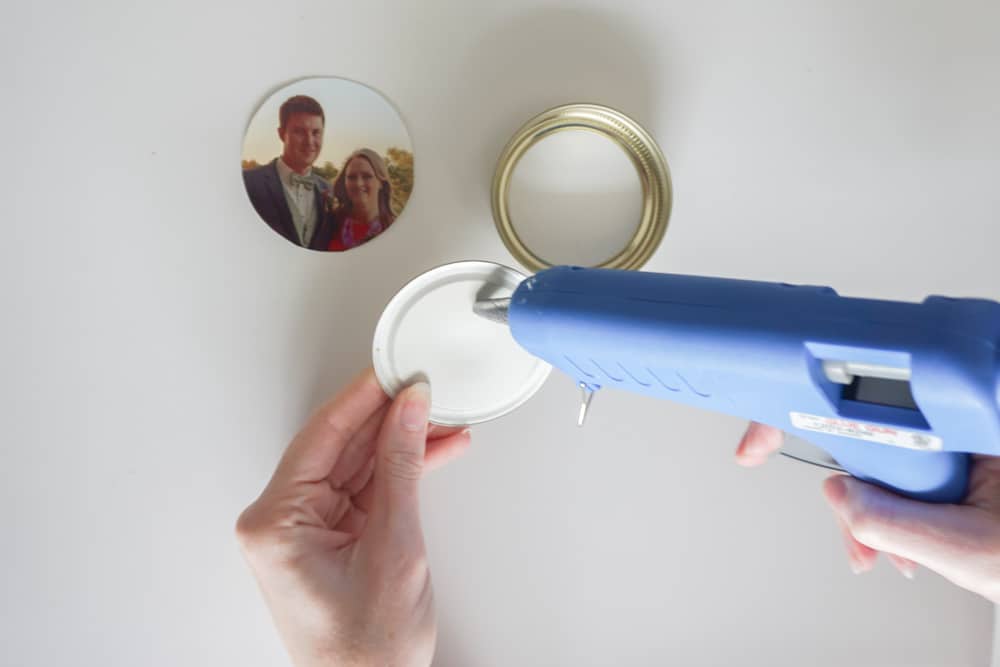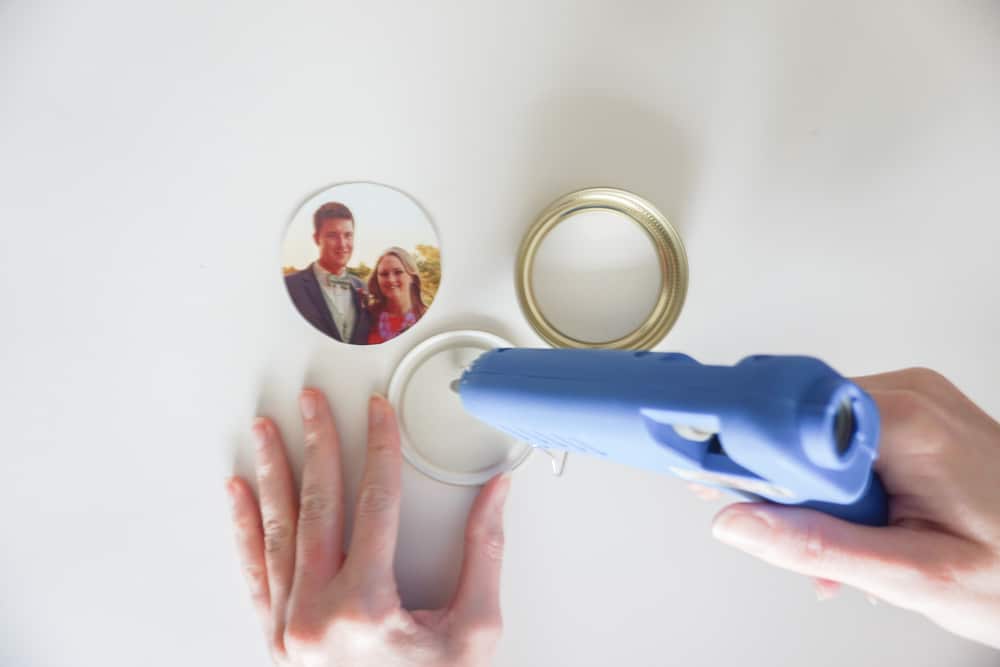 Step 4: Apply glue around the inner ring of the mason jar lid then place the flat piece (with your photo) inside! This will create a sort of frame for your picture 🙂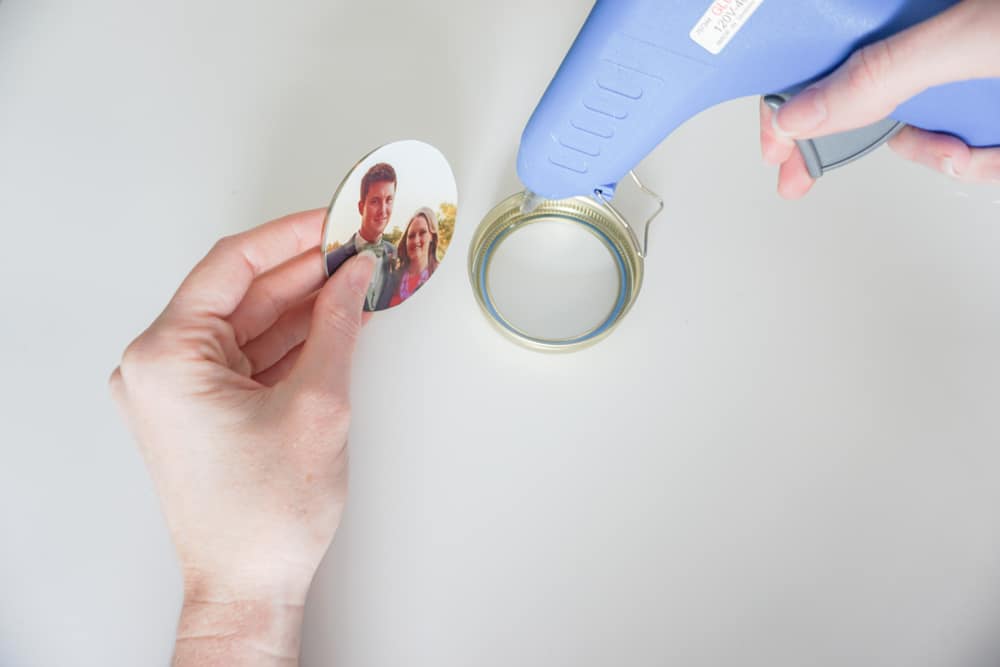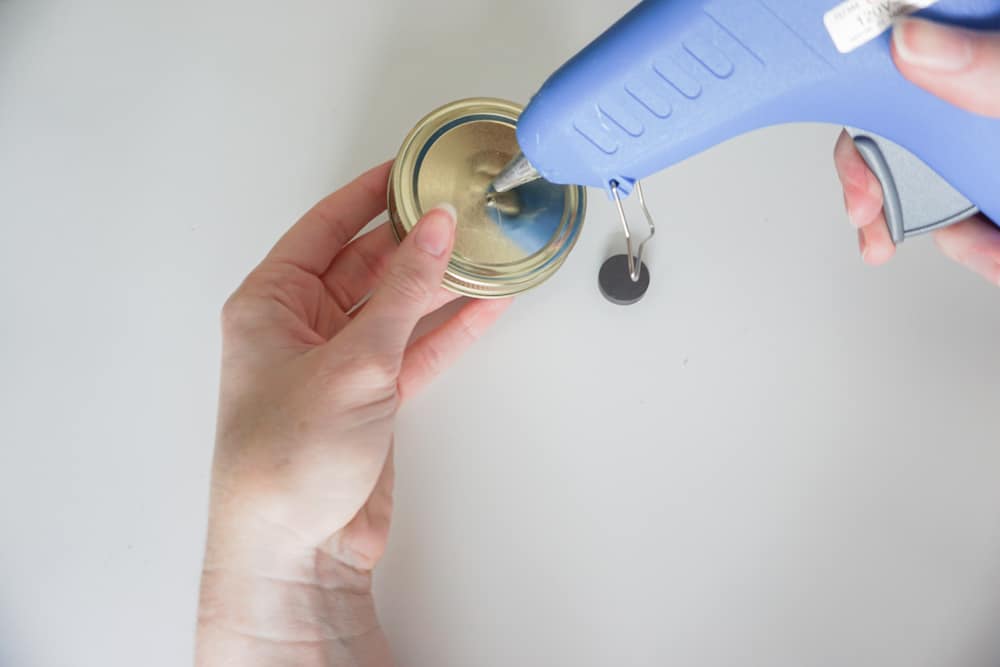 Step 5: Glue a magnet on the back. Now you can hang up your mason jar lid magnets!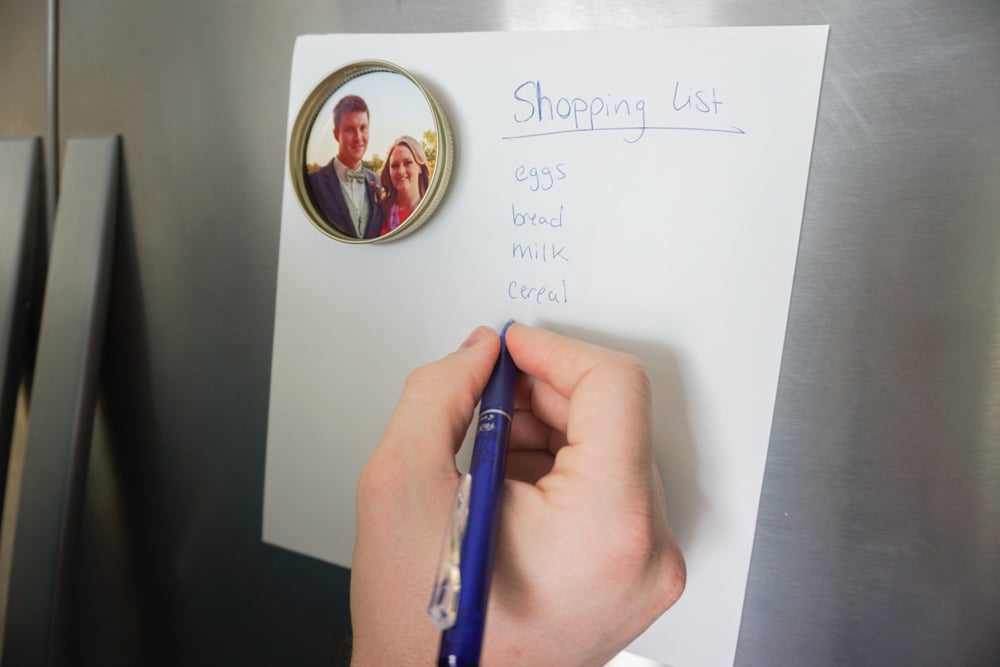 YOU'LL ALSO LOVE:
Don't forget to PIN for later!