Make a beautiful DIY photo holder using gold leaf and resin! This project is sponsored by ETI.
I take WAY too many photos. My iPhone is frequently reaching capacity – and they keep making them bigger and bigger! I've been trying to incorporate more photos into our decorating and putting up more photos from our travels and such around our home.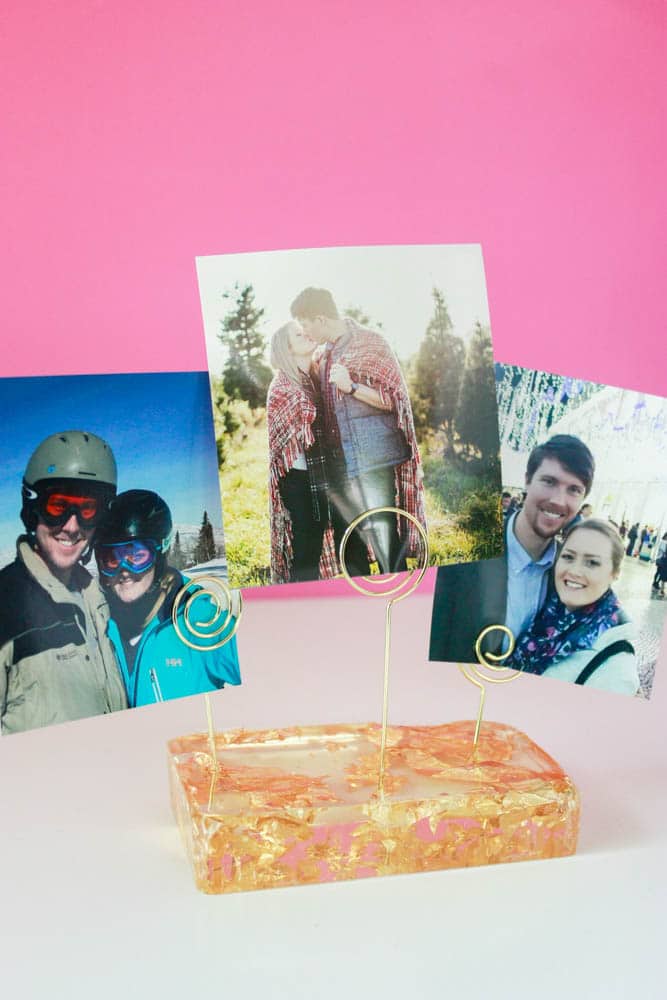 I've also been working a lot lately with resin crafting! I contribute over at The Resin Crafts Blog and have made some pretty fun projects out of resin. I'm excited for the opportunity to share some resin crafts here on my own blog – starting with this resin DIY photo holder! The gold leaf and matching gold photo clips make a classy AF desk accessory!
Yield: 1 DIY Photo Holder
DIY Photo Holder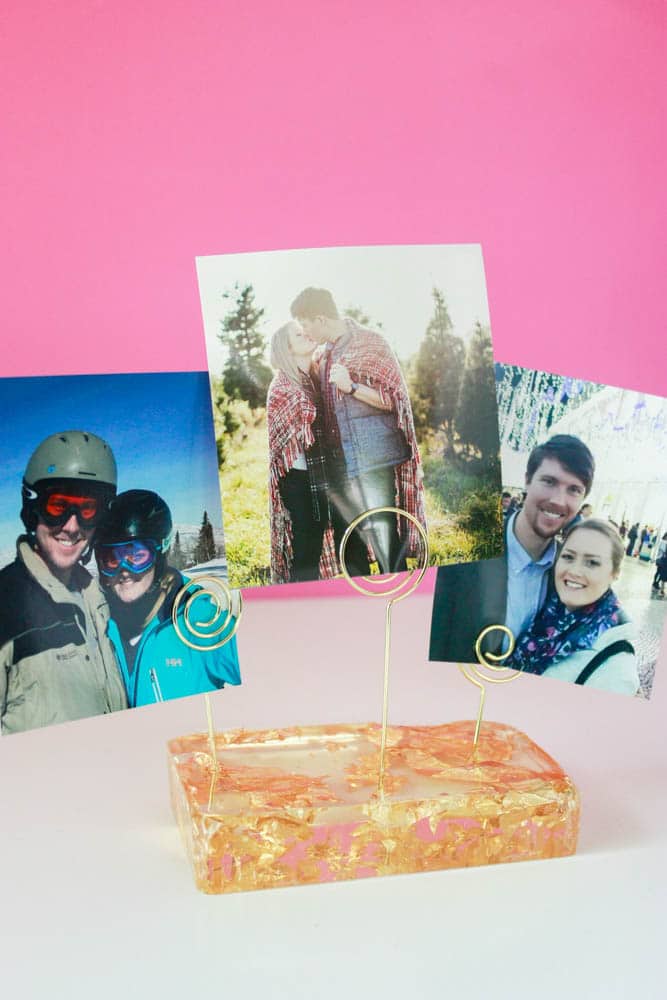 Make a beautiful DIY photo holder using gold leaf and resin! 
Materials
Instructions
Gently break apart the gold leaf and drop it into your plastic mold.
Start by mixing EQUAL parts of the Hardener and the Resin.
Stir for 2 minutes, then pour into a new cup a stir for another minute with a new stir stick.
After your resin is mixed, immediately pour gently into your mold on top of the gold leaf. I poured about half in to start.
Next, add in a bit more of the gold leaf then pour in the remaining resin.
Add your metal photo rings by sticking straight through a piece of cardboard to help hold them upright!
Recommended Products
As an Amazon Associate and member of other affiliate programs, I earn from qualifying purchases.
I also had to use a few items to prop up the rings while the resin set.
You may notice little bubbles rise to the surface of your resin. You can get rid of these easily by simply breathing on the surface of your resin photo holder! I used a straw to blow gently on the surface and the bubbles disappeared instantly.
Follow the instructions on the resin and allow time to set. You'll end up with a beautiful resin photo stand you can use to display all your fun snapshots 🙂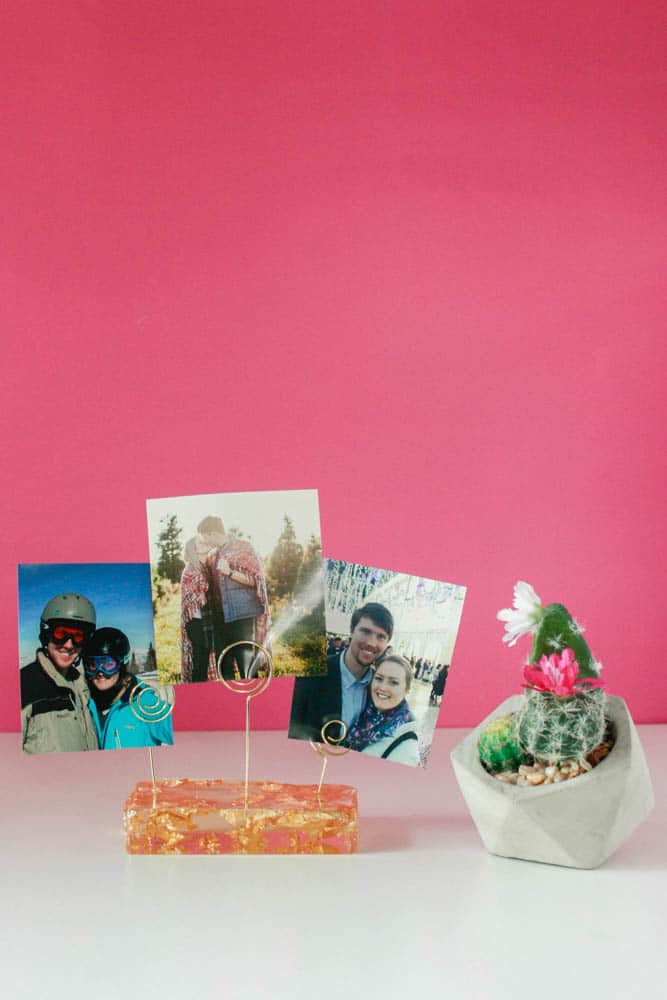 Don't forget to PIN for later!