We are only a week out from Thanksgiving! Arguably the BEST food holiday (I seriously loooove stuffing) but one that can easily be overlooked from the decorating perspective. You could start your fall decorating in September, but it's usually interrupted by Halloween and it's spooky decor. After Halloween, most people make the jump straight to Christmas! That's honestly what I  normally do! But I found some gorgeous DIY Thanksgiving decor that totally deserves a place in your home. This list includes several table decorating ideas and some adorable home decor ideas. That "thankful wall" is such a cute idea and a reminder to really count your blessings this time of year!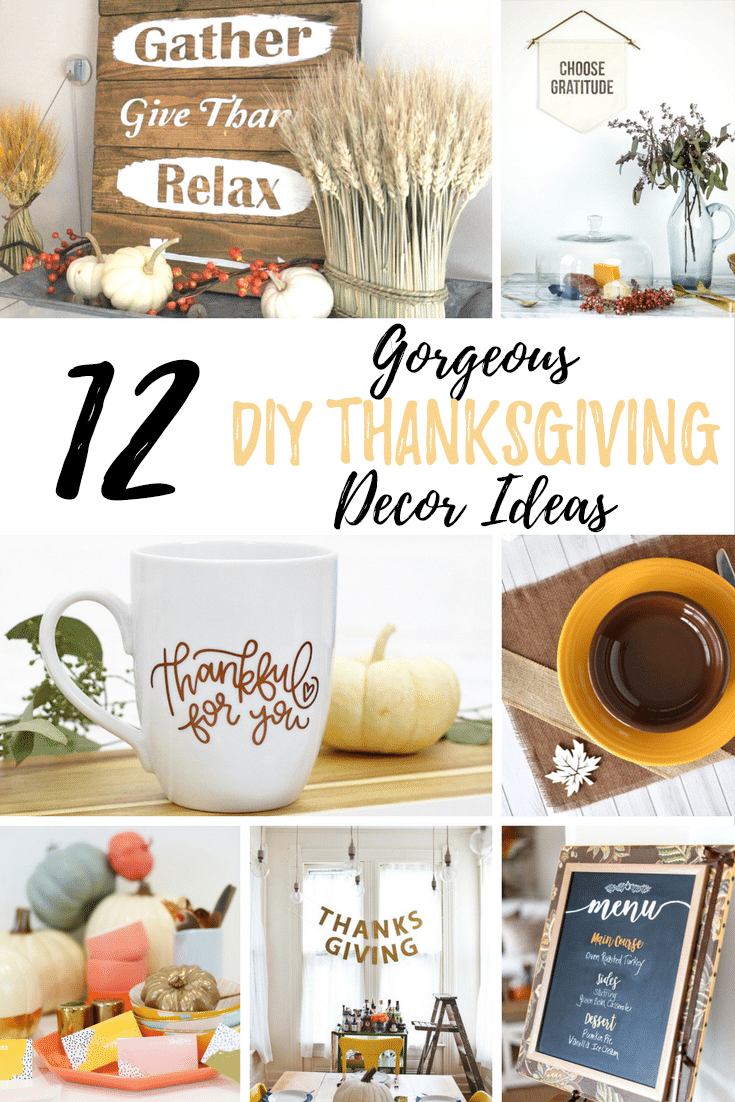 DIY Thanksgiving Decor
Check out these 12 great thanksgiving decor ideas – just in time for the upcoming thanksgiving Holiday! If you love any of these ideas, be sure to drop a comment on the original post and thank these talented bloggers for sharing their creativity with us!
Do you decorate for Autumn/Thanksgiving? Or do you skip right on to Christmas? Which of these gorgeous DIY Thanksgiving decor ideas is your favorite?