I have a thing about water. This isn't one of those "I've got saltwater in my veins" kinda things; quite the opposite actually. I do NOT like water. Can't swim, won't swim, YOU CAN'T MAKE ME. I do however, LOVE the beach! Lucky for me, we live an hour from the gulf coast. Not the world's finest beaches, but we're pretty lucky for the proximity. We've been known to pack up the car on a whim, and drive to Galveston for the day. We'll setup our umbrella and beach blankets, play some tunes, and read a book while catching some sun. It's a perfectly relaxing escape from "big city living".
This week we are spending an entire week at the beach! The whole crew from Eric's side of the family has come to town and we rented out a beach house. There's a chance of rain, but we are going to to make the most of it! I plan to soak up as much sun as we can and enjoy our time by the ocean.
I put together this roundup of cute beach blankets a while ago and figured this was the perfect time to share. I picked out the CUTEST blankets that are perfect for the beach, the backyard, or a picnic. They could even make super cute throw blankets to keep on hand at home.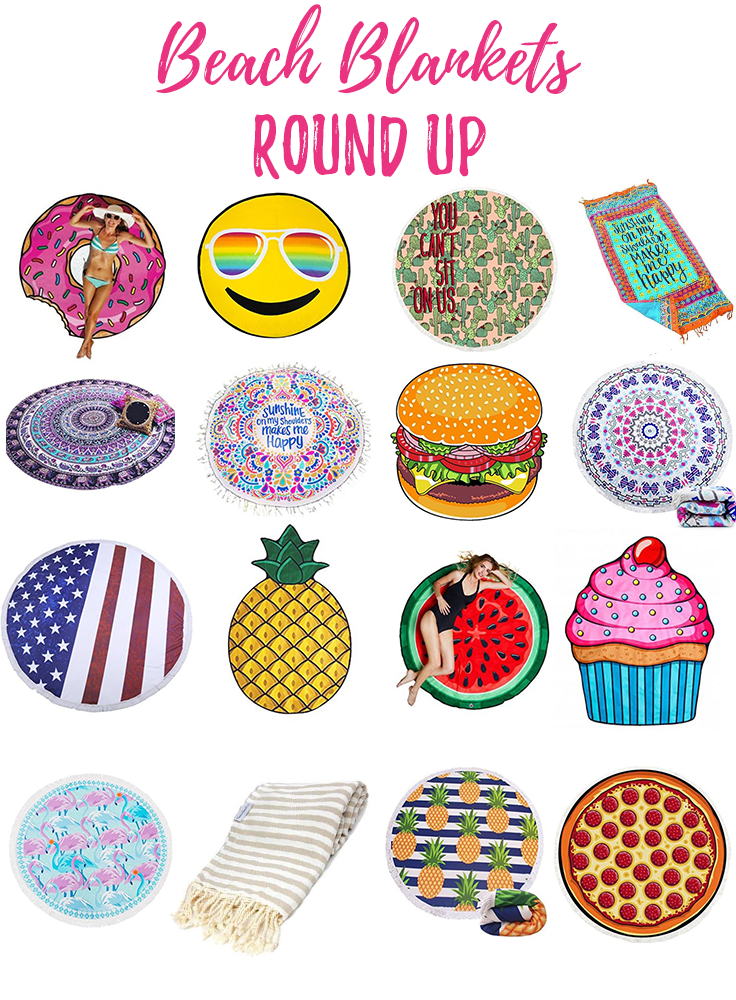 Row 1
Donut // Emoji // Cactus // Sunshine Makes Me Happy
Row 2
Boho Blanket // Sunshine On My Shoulders // Hamburger //Mandala
Row 3
Flag // Pineapple // Watermelon // Cupcake
Row 4
Flamingos // Turkish Towel // Pizza // Pineapples and Stripes
Shop this project: