Whether you're having a wild night out or a chill night with friends, here's 34 fun and hilarious bachelorette board games for the best night ever!
As the maid of honor, one of your biggest (and most fun!) duties is to throw the best bachelorette party for the bride and her best friends. There are so many great ways to celebrate the upcoming nuptials.
The bachelorette party is usually a one night celebration, but it's becoming more common to take a whole weekend away to celebrate. Grab your feather boa, bathing suit, and couple of these board games to make one of the most amazing bachelorette weekends you've ever had!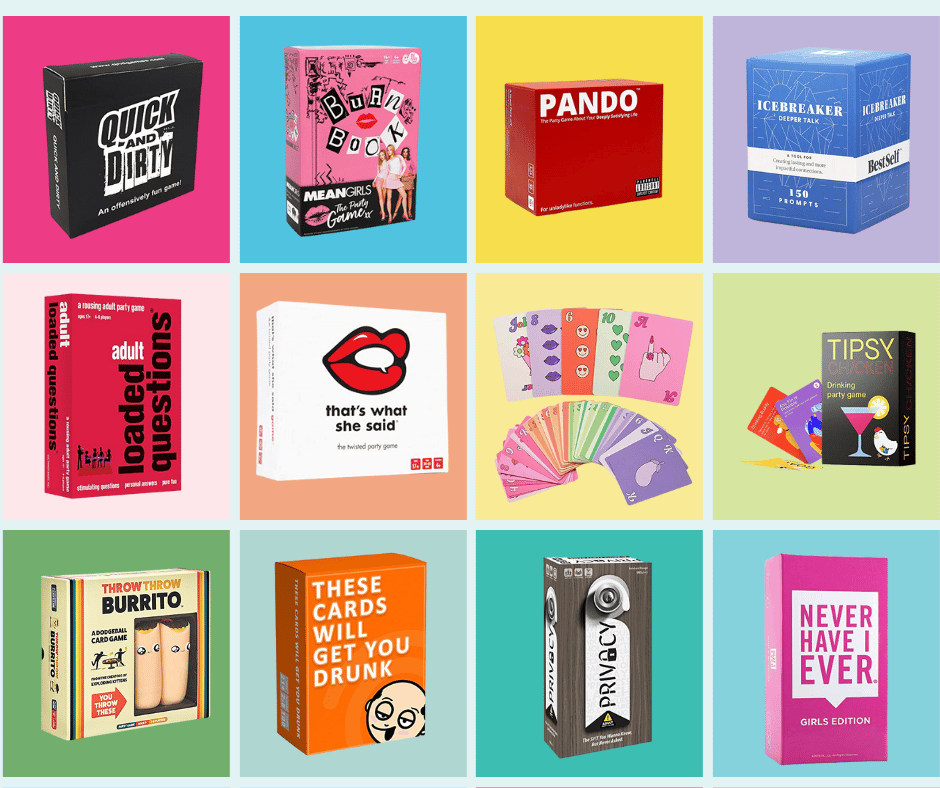 Some of the best bachelorette parties I've attended were destination retreats. Getting away for a whole weekend with your best friends is the best way to celebrate!
There are a ton of bachelorette party game ideas and the best picks depend on your group of friends. Are you having a wild night out on the town? Maybe just a chill night with your closest friends? Heck, nowadays you may even be having a virtual bachelorette party!
With so many different ways to celebrate, I've rounded up 30+ games that are perfect not only for a bachelorette or "hen night" but would also be fun way to celebrate birthday parties later!
Bachelorette Board Games
There are a ton of popular bachelorette party games to choose from! Find the best fit for your bride tribe with these fun party games!
Some of these games are a little pricey – especially considering all the expenses you have related to the wedding. I suggest having the bridal party pitch in. The games also make a great gift for the bride to be and her new husband! Each member of your party could even bring different bachelorette games!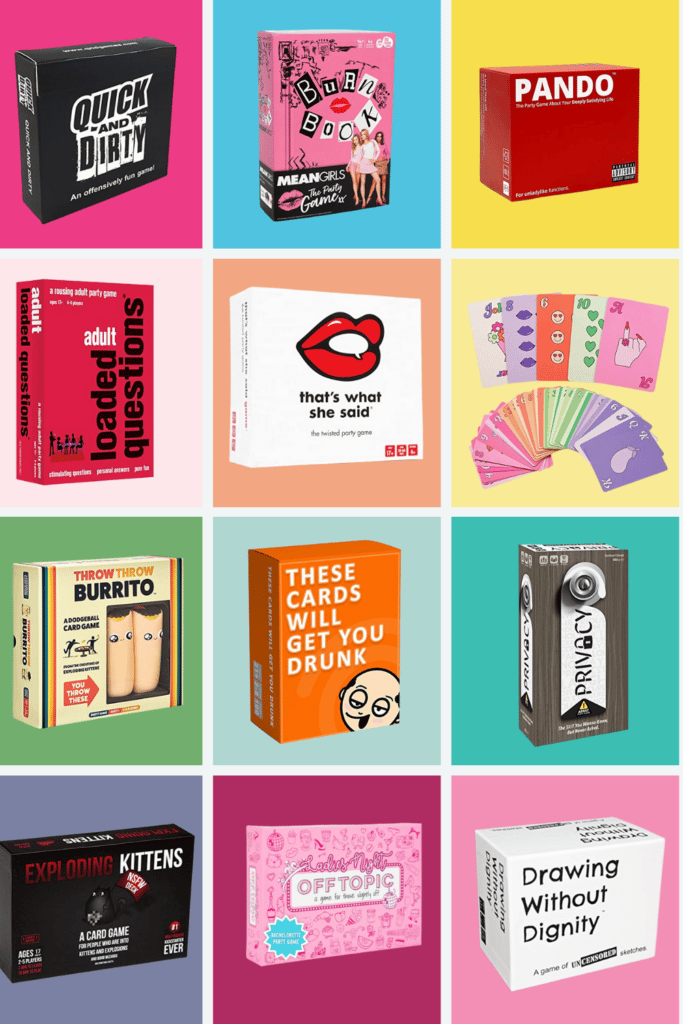 Shop for Bachelorette Board Games

I hope this post inspires you with some fun ideas to have the best time with your guest of honor – the bachelorette!