I've had babies on the brain lately.
Don't get too excited; I'm not having a baby (yet) but I have been to several baby showers and got to meet my brand new nephew last month. So I've done several sweet little baby DIYs recently.
I used up scrap wood and made a custom wood sign for my nephew. I also did a DIY tag blanket for our friends from church. I made this exact blanket over two years ago for some friends and their little girl loved it. This is a simple sewing project that makes for a great DIY baby shower gift!
Yield: 1 Baby Blanket
DIY Tag Blanket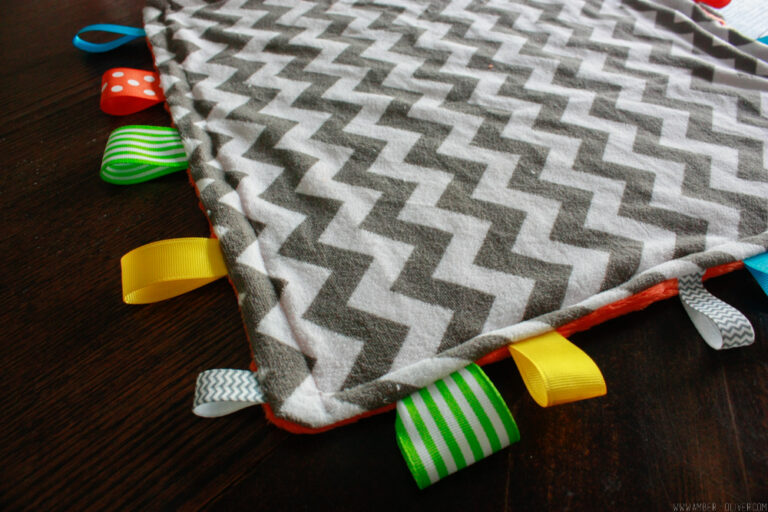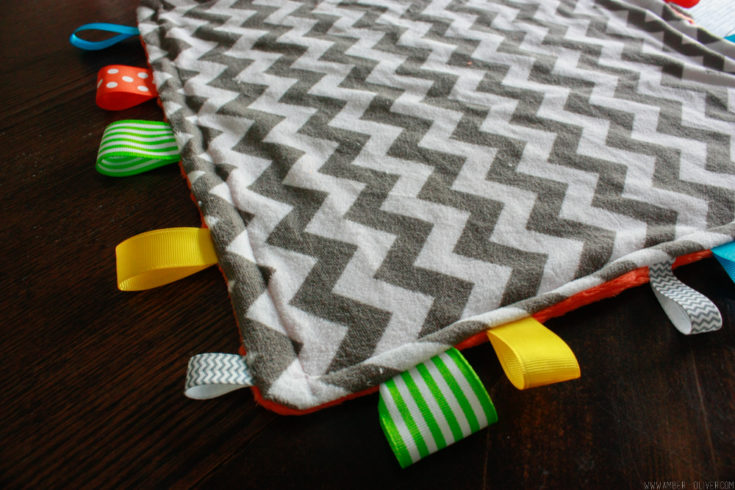 Need a baby shower gift idea? Make your own DIY tag blanket! Babies love this soft blanket, with it's bright colors and different texture ribbons.
Materials
1/2 yard Minky Fabric
1/2 yard coordinating fabric
Various Ribbons (different sizes, colors, and textures)
Instructions
Cut two squares from coordinating fabrics. You can do any size you like, but I usually make them about 15 inches.
Cut the ribbon into 4 inch sections, fold them and pin them around the perimeter of one of the squares of fabric. Make sure you pin it to the PRINT side of the fabric. Since I was using Minky, I made sure the bumps were on the side with the ribbons. Sew these in place.
After you've pinned and sewed your ribbons, add the second square fabric on top of the first square with the ribbons. Pin it into place then sew around the perimeter, leaving a 2 inch gap. Make sure the print sides are facing each other!
After you've sewed the two pieces together, turn the DIY tag blanket right sides out by pushing it through the small hole you left. Then sew the hole shut.
I also like to run another stitch around the perimeter so it gives the blankey a nice finished look!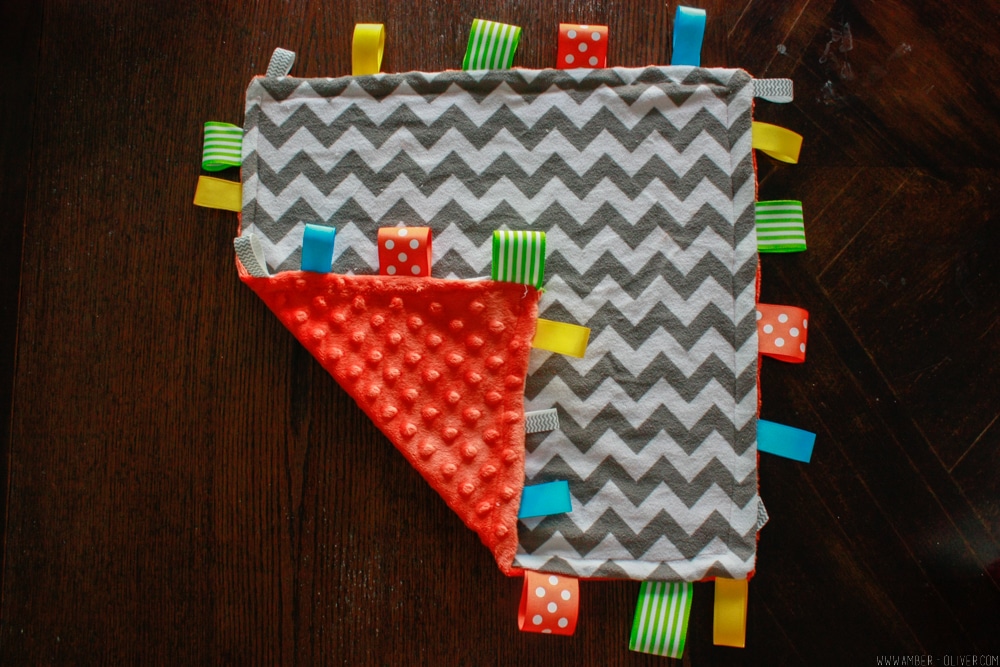 Babies love this soft blanket, with it's bright colors and different textures on the ribbons. Make one next time you need a baby shower gift idea!