No one really likes cleaning, right? We all like our homes in order, but most of our household chores are not fun. Because of that, many of the less frequently used items and places in our home are neglected. HomeRight sent me their SteamMachine Model 53 to try out in our house. I tested it out on two never before cleaned slightly neglected items: our luggage and our outdoor grill.
This post contains affiliate links. If you shop from my blog, I may be compensated for clicks or purchases that you make. Thank you for your support – it means I can keep crafting! Please refer to my disclaimer page for more information.

How To Clean Luggage
(Using The HomeRight SteamMachine)
Our luggage has seen better days (in addition to several countries!). There's no reason to buy new luggage when our bags are still rolling without issue and staying closed – the two top priorities for luggage! All they really needed was a good cleaning. We dragged these things through god knows what in China and Thailand so I was really excited to try the HomeRight SteamMachine to get them cleaned up! Pressurized, high temperature, steam loosens and dissolves dirt. It also kills 99% of all germs and bacteria including; e-coli, salmonella, and staph!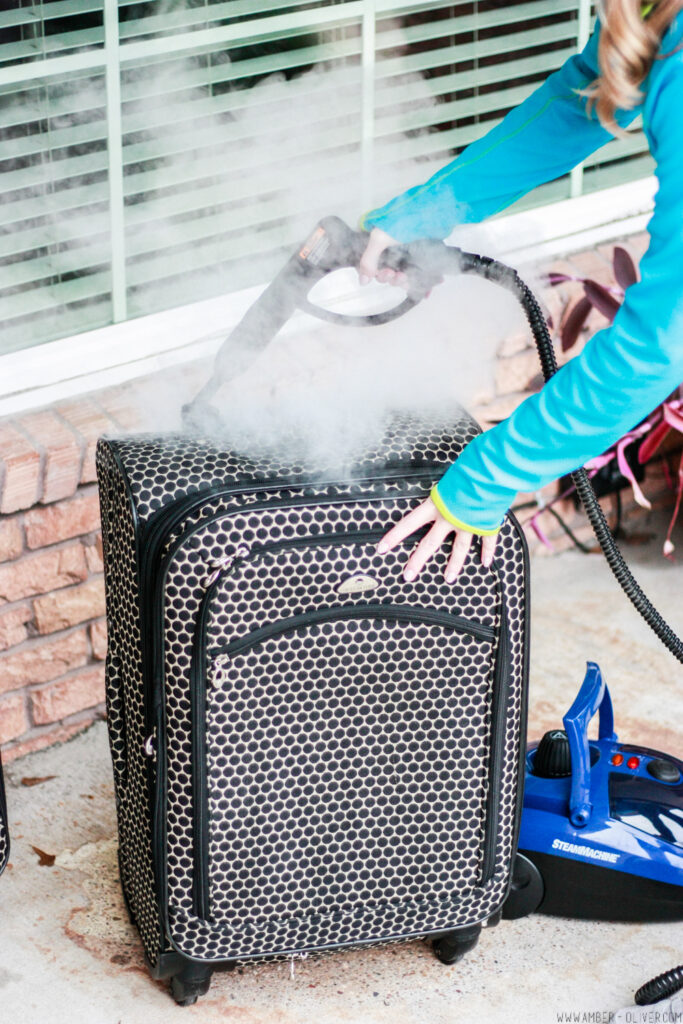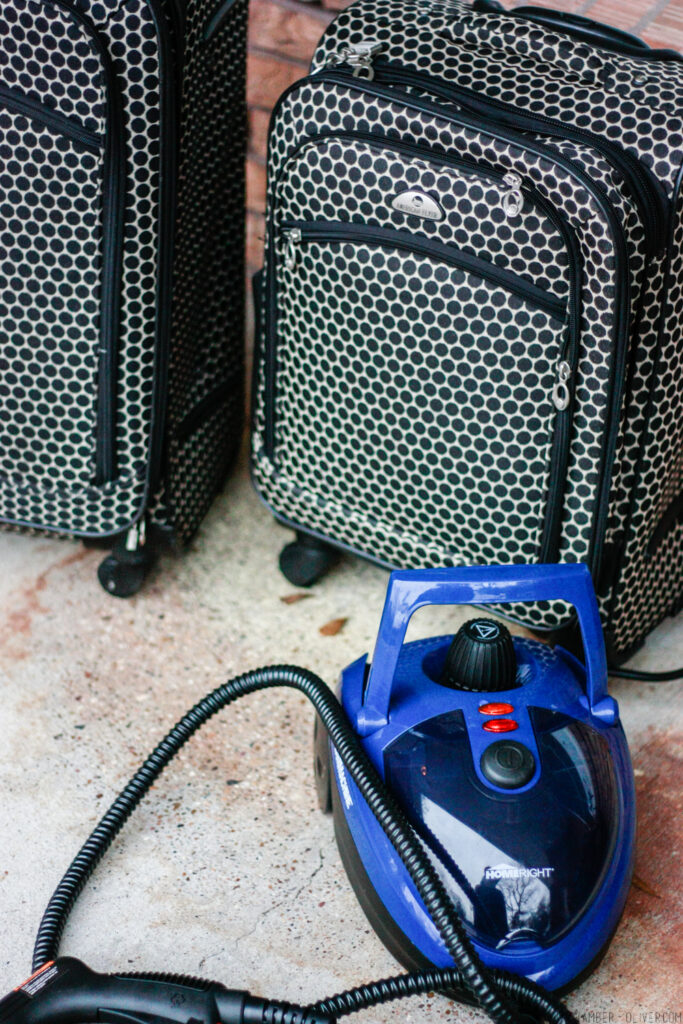 How To Clean A Grill
(Using The HomeRight SteamMachine)
The other thing I tested the HomeRight SteamMachine on was our grill. We keep it stored on our back patio, so it's protected from the elements but I honestly don't think we've cleaned it once since we bought it nearly two years ago. My husband would use a scraper and a scrub brush to clean off the grates on the grill, but it was pretty neglected. We pulled the grill out last weekend when we had family over and I decided to spend a few minutes cleaning it up before we started cooking. The HomeRight SteamMachine had a special attachment made specifically for grills and it worked like a champ!
BEFORE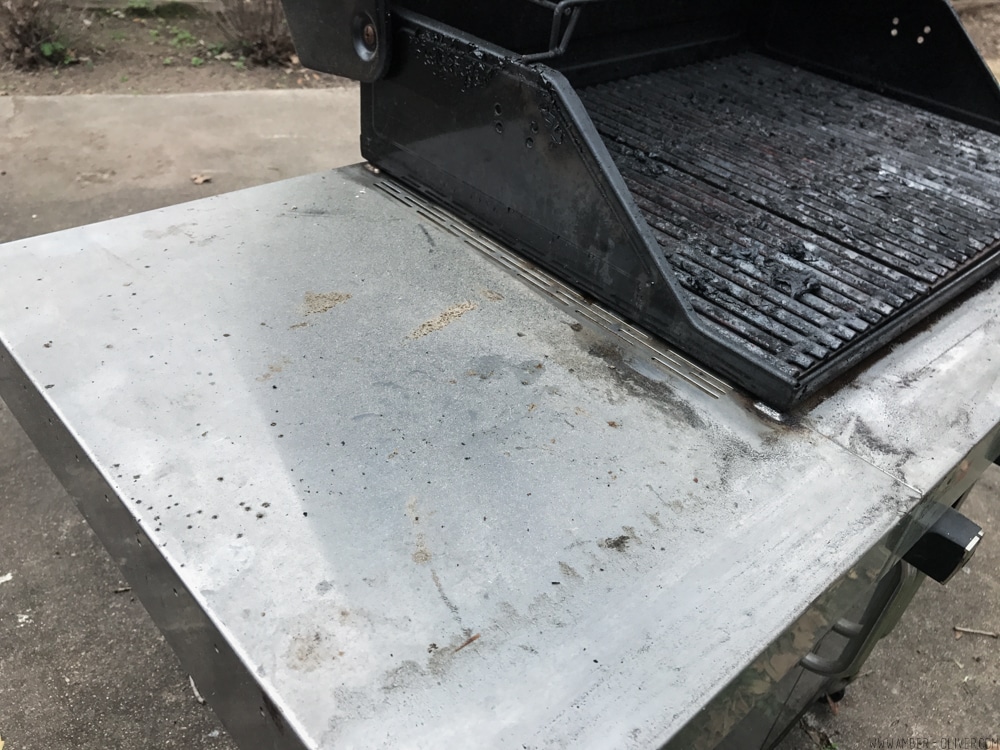 AFTER
The best part of both these cleaning projects was they didn't require any elbow grease. To get the grill that clean by hand would have take much longer and would have required a LOT of scrubbing. I simply used the steam to loosen the dirt and grim, the grill attachment brush to get the dirt off, and then wiped the surfaces off. I was even doing a lot of it one handed! (Taking pictures and video!)
Pin for later!