I hate to read instruction manuals. I usually skim it, get the general idea, and then jump in feet first. I recently realized something I've done 100 times – I've been doing all wrong! I know, I know, I should have read the instructions but "ain't nobody got time for that!". I've stained wood tons of times, but do you want to guess how many times I actually wiped off the excess stain? I usually prefer dark wood stains so this has never really mattered much. But for this project, I wanted a lighter stain and I wanted to do a distressed and weathered look.
This post contains affiliate links. If you shop from my blog, I may be compensated for clicks or purchases that you make. Thank you for your support! Please refer to my disclaimer page for more information.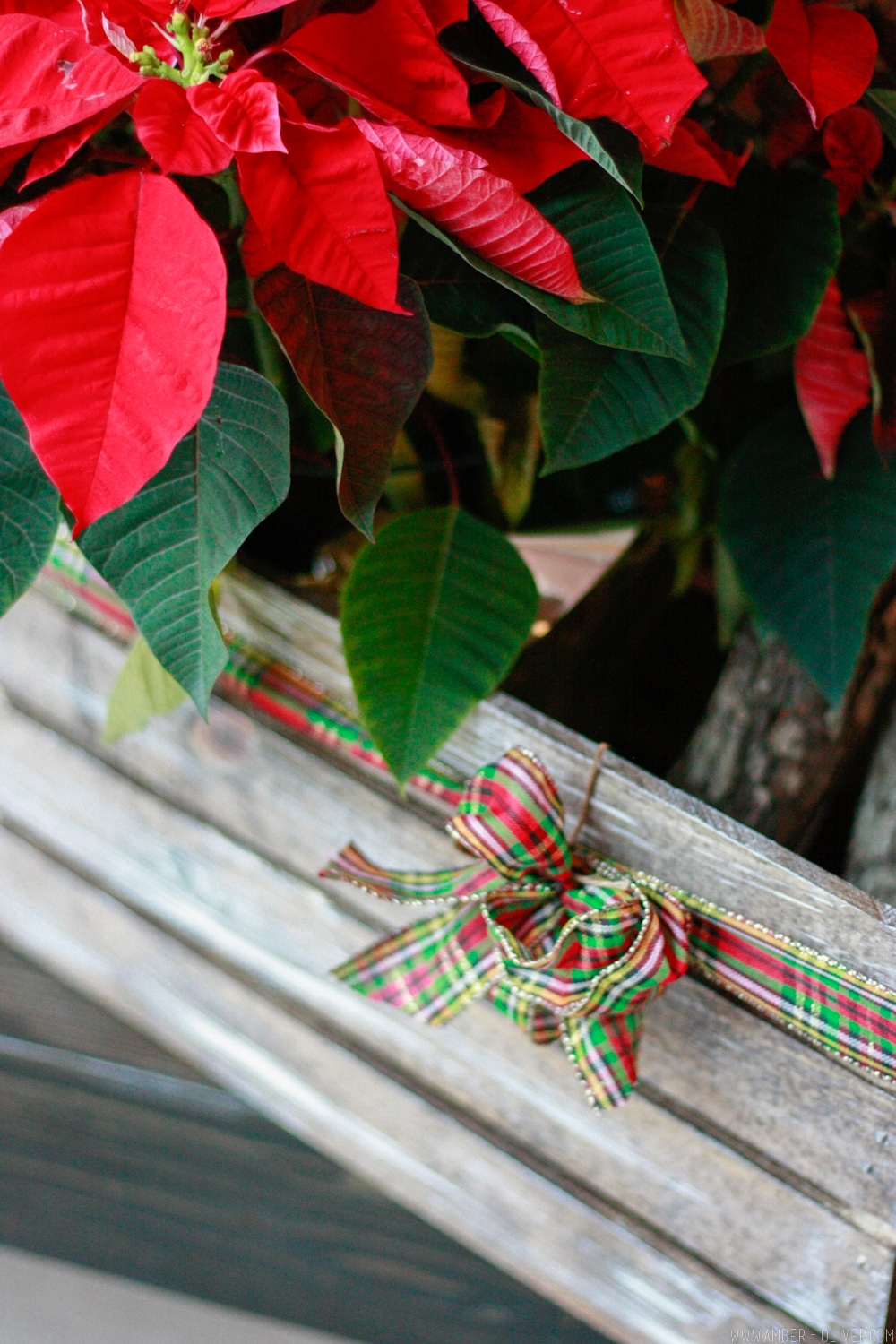 DIY Christmas Crate

Crate
Paint Brush
Sandpaper
Step 1: The exterior of my crate from Michael's was already pretty smooth. Give the crate a good sanding if it's rough.
Step 2: Apply the wood stain with a cloth. I used a piece of an old t-shirt. I did NOT use gloves but I totally recommend it!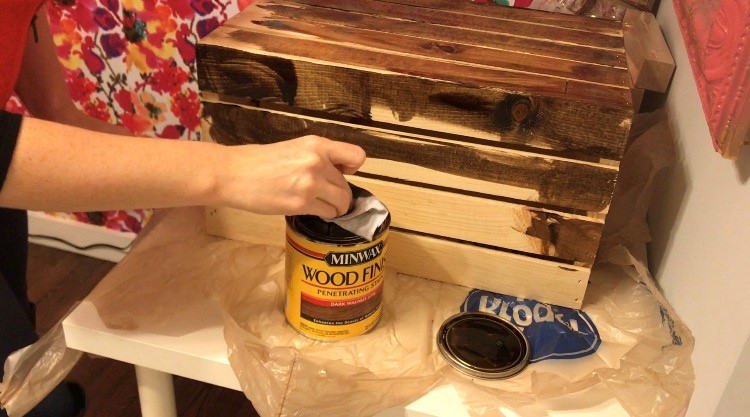 Apply the stain in the direction of the wood. Use a toothbrush or a foam brush to get into the crevices! 
Step 3: Use a clean cloth the wipe off the excess stain! Work in sections and remove the excess as you go 🙂 
Step 4: Allow the stain to dry before adding the white paint. Since I wiped off the excess stain, the crate dried enough in about 20 minutes so I could add the white paint. Put a bit of paint on a paper plate and gently dip the dips of a paint brush in it. Moving back and forth, gently brush the paint onto the crate. 
Step 5: After the crate completely dries, use sandpaper to rough up a few spots to give it a distressed looked. Full disclosure: I skipped this step and think it looks fine! Cheater's guide to weathering and distressing wood 😉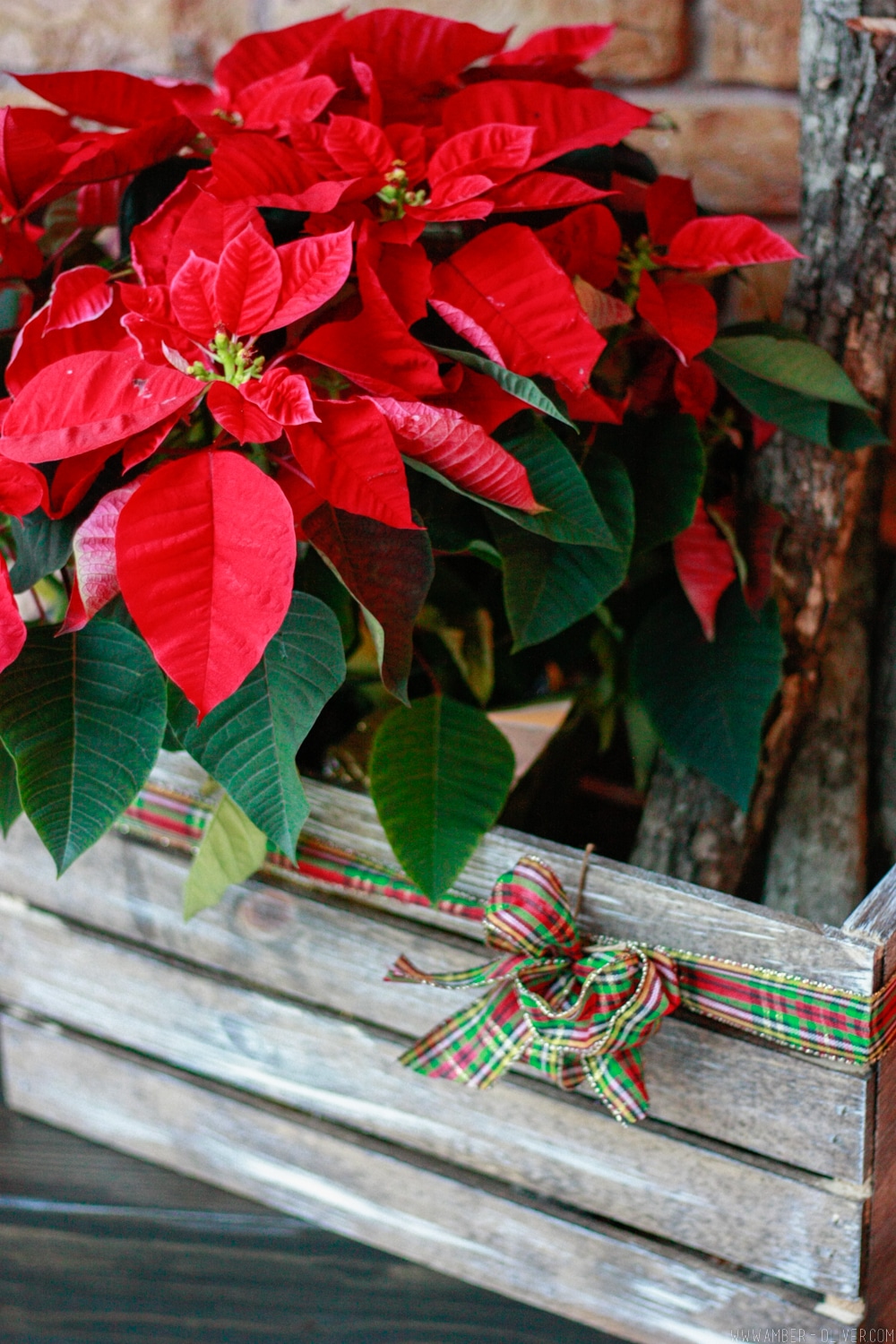 I added a festive Christmas bow to make this a Christmas crate! You could easily style it seasonally. I also plan on adding a little chalkboard to the side. I filled ours with a poinsettia and some firewood, haha. If you live in Houston then you know why that's funny!