Today we are celebrating the first of TWO Thanksgiving dinners this year! We usually divide our holidays and spend Christmas with one family then Thanksgiving with the other. Unfortunately, we are missing Christmas this year because we will be in CHINA for a MONTH! We are getting in as much family time as we can this week, before we head back to Houston and prepare to be abroad for several weeks.
We've spent the first half of this week with Eric's family and my mother in law shared this pumpkin bread recipe with me. While baking, we realized she was out of oil so we substituted the oil with applesauce. TADA! Now it's a healthier pumpkin bread 😉 She's had this recipe for years: she and a friend would share recipes and baked goods each year as Christmas gifts for each other. What a yummy present! A gift that keeps giving because 20 years later she's still sharing the recipe!
I've had pumpkin bread plenty of times over the years and this is easily the best I've ever had. The secret ingredient makes all the difference! You use COCONUT PUDDING MIX! It's a game changer!

Pumpkin Muffins – A Healthier Pumpkin Bread
Ingredients
3/4 cup apple sauce
2 cups pumpkin
5 eggs
2 cups sugar
2 cups flour
1 tsp. salt
2 tsp. baking soda
1 tsp cinnamon
1 tsp. nutmeg
1 cup nuts
2 boxes coconut pudding mix
Instructions
Mix all ingredients in mixer (batter will be thin)
Bake at 350 degrees for 1 hour (3 loaf pans, 1 large bundt pan, or small muffin pans)
This post contains affiliate links. If you shop from my blog, I may be compensated for clicks or purchases that you make. Thank you for your support! Please refer to my disclaimer page for more information.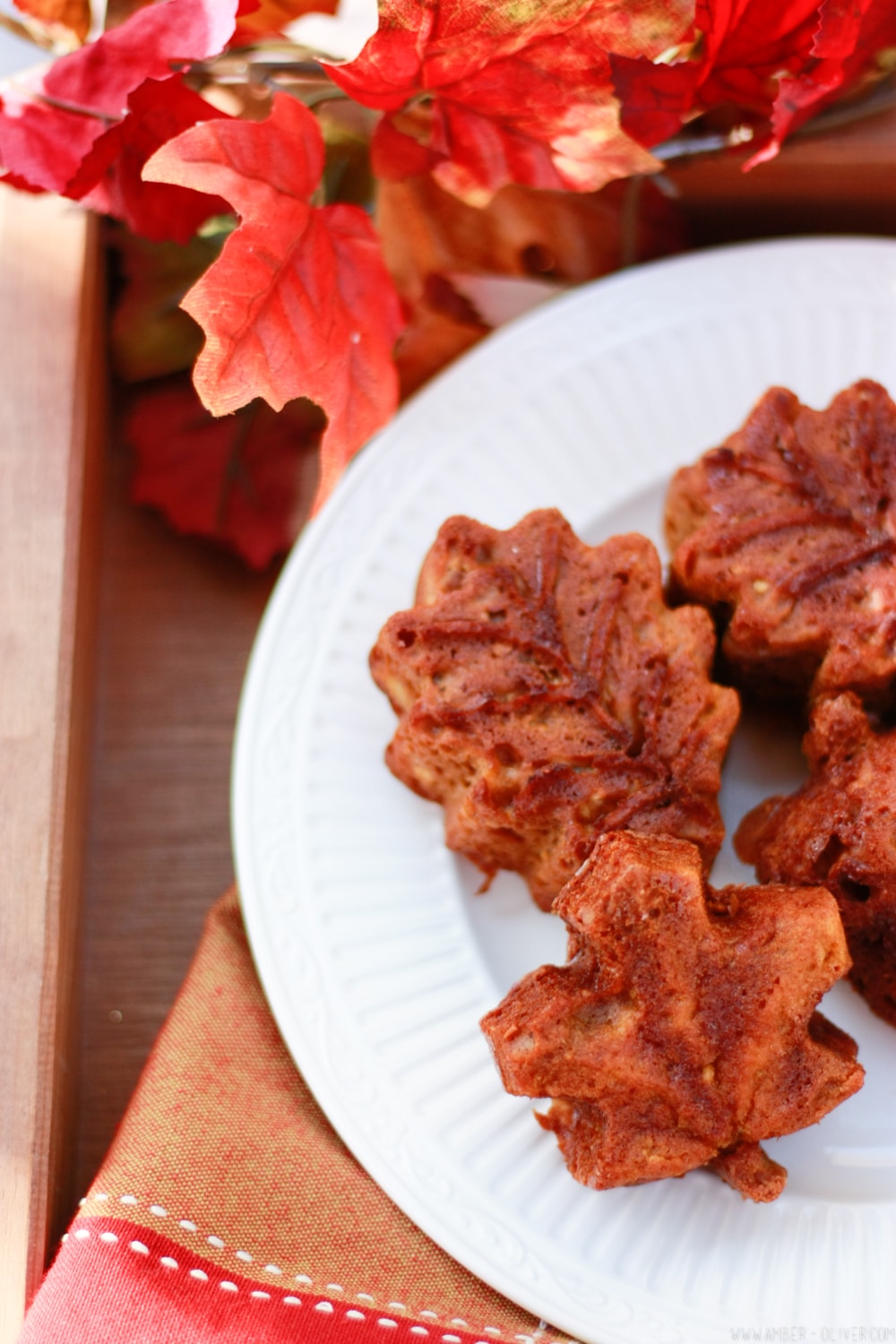 While the recipe calls for coconut PUDDING, we accidentally used coconut JELLO and it worked just as well. So in case you make the same mistake – just go with it!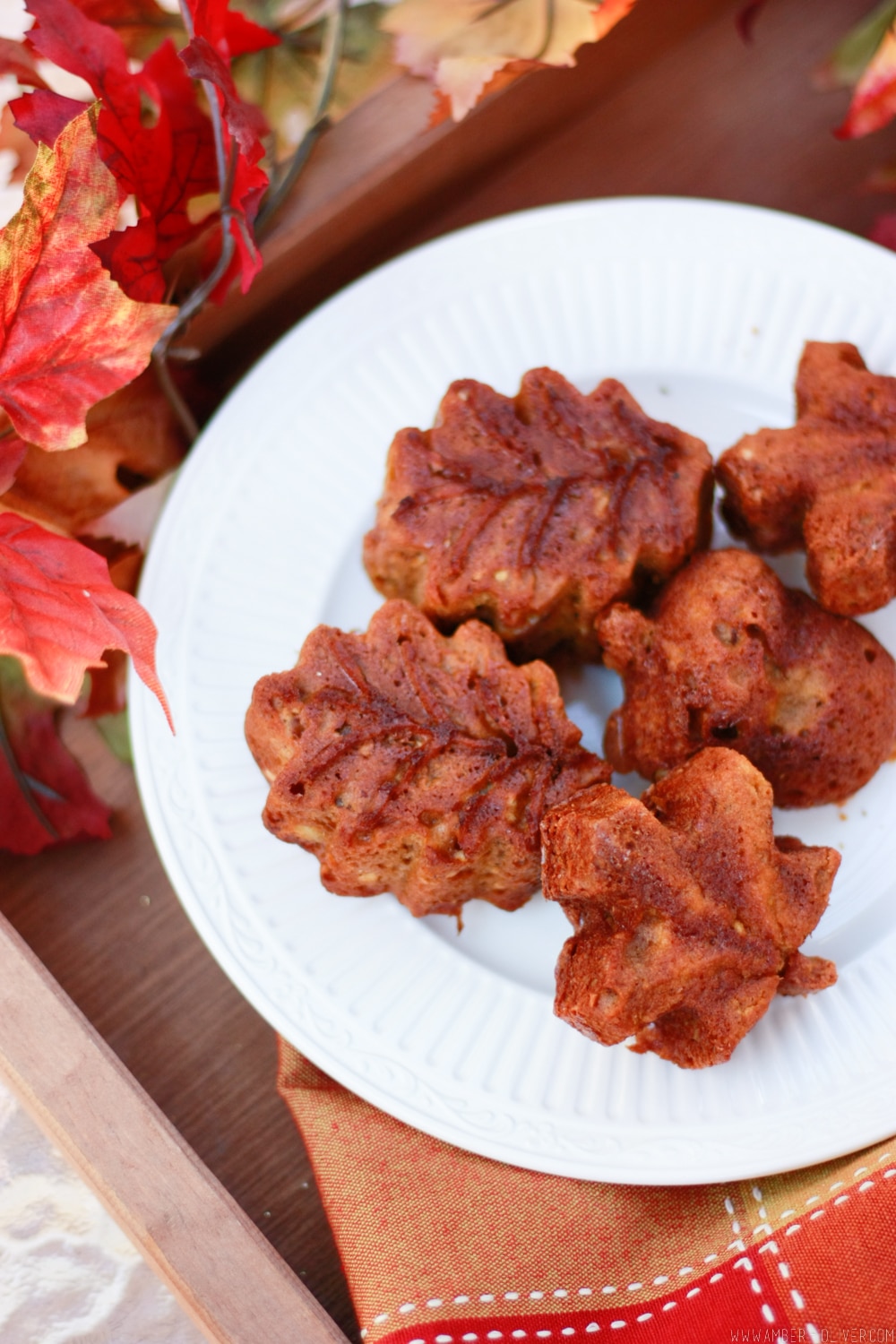 We used these cute molds to make a few little pumpkin muffins. We had enough batter to fill a medium bundt pan and several of these little fall molds. You could make even healthier pumpkin muffins by substituting the flour with coconut flour – then it's gluten free!
These came out SO cute so I just had to share this recipe for healthier pumpkin bread. These are great for Thanksgiving, but you could make them all season. I like to warm up a few and have them for breakfast 🙂