Learn how to dye epoxy! Your ultimate guide for adding color to resin and creating beautiful resin crafts!
I have been working with resin for a few years now. I was so excited when I was invited to be part of the Resin Crafts team and I've loved creating a fun epoxy project for them each month.
These projects have given me the chance to try so many different ideas and I've found what I think are some of the best colorant ideas. Whether you're a resin artist creating giant river tables or a beginner just getting started – I'll show you how to get the best results if you want to color resin.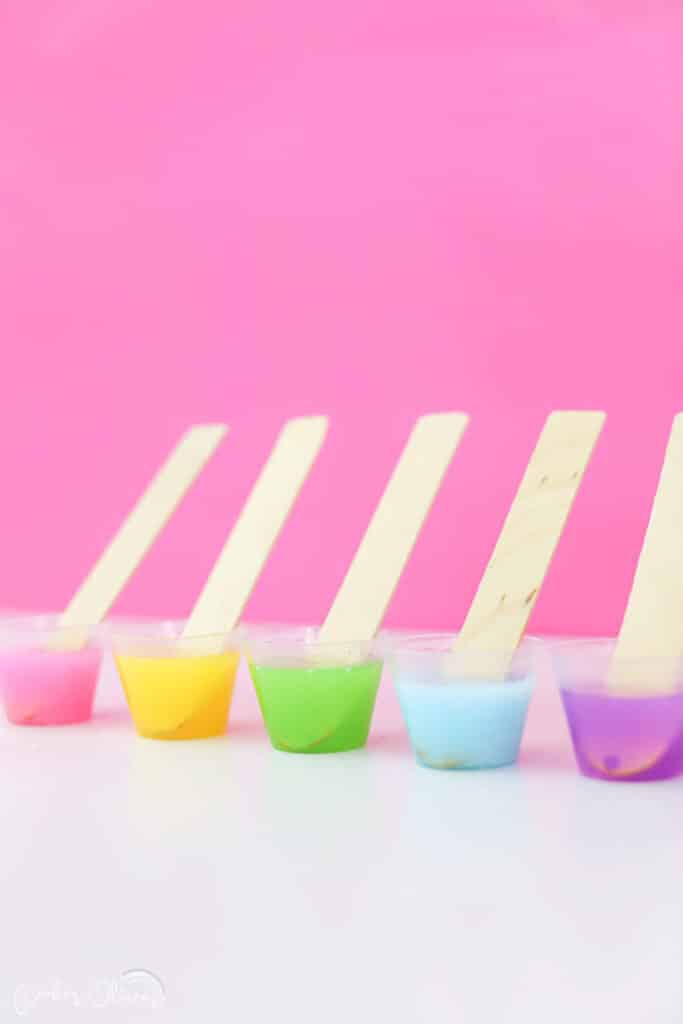 Guide to Adding Color to Resin
I've worked exclusively with two-part epoxy resins. These are super easy to mix up; you just make sure you use equal parts of the resin and the hardener. You then add your custom colors and pour into a mold and let set. Alternatively, there is UV resin that can be set much faster with UV light. I've never tried this kind but some people love it because it's so fast! My understanding is you can color with these with a lot of the same beautiful colors I'm sharing without negative effects.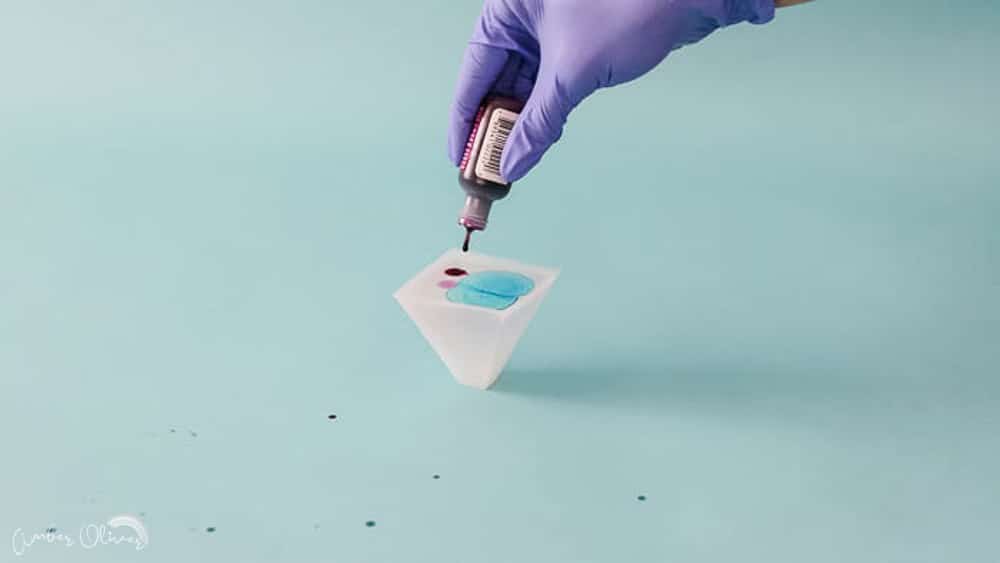 Liquid Pigments
The best option for coloring epoxy resin is liquid pigments, as they are easier to mix than powder pigments. Some popular options include alcohol ink and acrylic paint! It's important to note that some coloring agents like nail polish, oil paints, latex paint, and food coloring should be avoided as they can negatively affect the final result.
When using liquid pigments, it's important to use a small amount as a little bit goes a long way. You can achieve different colors by mixing the pigments together, and it's always a good idea to experiment with different combinations to find the best colors for your project. Additionally, using high-quality, paint can give your epoxy resin a beautiful finish.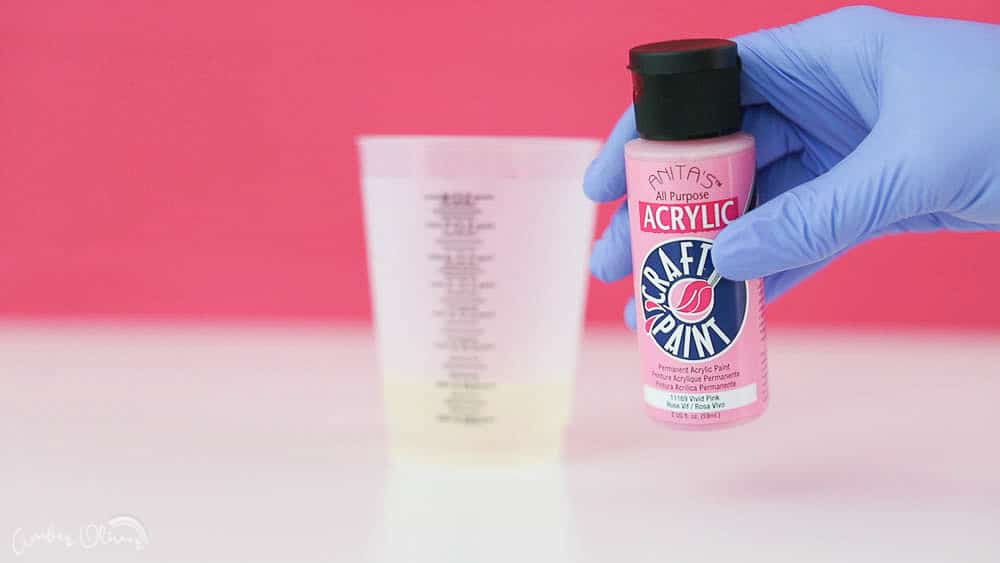 Powder Pigments
When using pigments in powder form, such as mica powder or glitter powder, it's important to use a fine powder to avoid any clumps in your final resin piece. The same goes for using pigments like kitchen spices or sidewalk chalk. Powder options include mica powder, nail pigments, eye shadow, glitter powder, and even kitchen spices!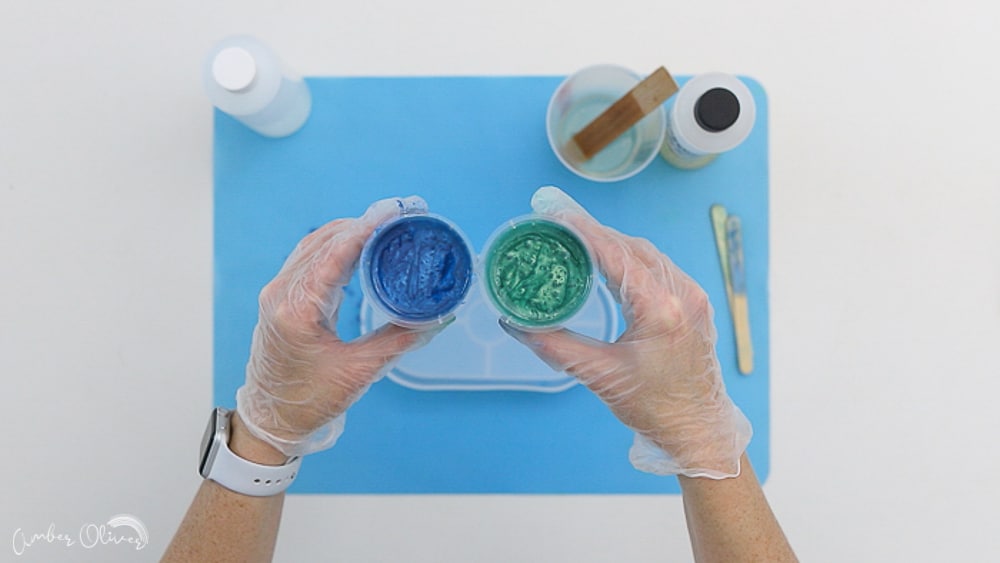 Considerations when adding Color to Resin
When working with epoxy resin, it's important to pay attention to the mixing ratio of the resin and the hardener, as well as any added colorants. Changing the mixing ratio can affect the way the resin sets and your final product.
It's also important to consider the intended use of your piece. If it will be used outdoors, it's a good idea to use synthetic materials that are resistant to light. Using spray paint or high-quality two-component paint can also give great results for outdoor use.
Another option for coloring epoxy resin (there are many different ways to achieve great results) is a professional dye. Some people prefer using a transparent dye, while others prefer using an opaque pigment. The best thing to do is experiment with different methods and see what works best for you. ETI makes a ton of great options and I've always gotten good results with them!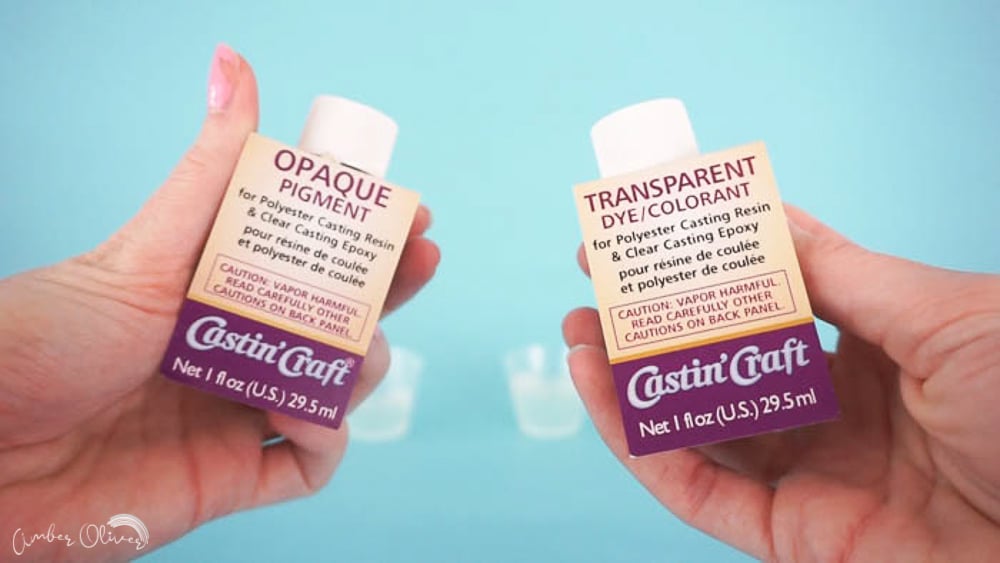 When adding colorants to your epoxy resin, the most important thing to remember is that a small amount of colorant goes a long way. It's always a good idea to start with a small amount and add more if needed. Additionally, adding colorants can affect the processing time of your epoxy resin, so it's important to factor that in when planning your project! Mixing ratio changes can also affect the final finish of your piece.
When using acrylic paint, it's important to use high-quality paint and to be mindful of the amount of liquid paint added, as too much liquid can negatively affect the final result. You don't want anything with too much water in it as it will have a negative effect on your finished project!
Adding holographic glitter or other special effects can give your epoxy resin piece a unique and beautiful look. When using these special effects, it's important to follow the manufacturer's instructions for the best results. There are several special colorants specifically designed for dying epoxy. You can find black light epoxy resin dye, metallic pigments, color shift powders, and other unique ideas for changing up your clear resin!
How to Dye Epoxy:
alcohol ink liquid pigment
mica pigment powder
nail pigments
acrylic paint
glitter powder
eyeshadow
kitchen spices
watercolor paint
sidewalk chalk
Don't use these to dye epoxy:
nail polish
Oil paint
latex paint (water based)
food coloring (too much water)
In conclusion, coloring epoxy resin can be a fun and creative process with many different options available. Whether you're using liquid pigments, powder pigments, or other coloring agents, it's important to use a small amount and experiment with different combinations to achieve the best results.
Remember to consider the intended use of your piece, and be mindful of the mixing ratio and added colorants to achieve the desired outcome. With a little bit of experimentation and attention to detail, you can create beautiful and unique epoxy resin art projects that will impress your friends and family.
Resin crafts are growing in popularity thanks to the abundance of resin artists on social media. A lot of people are interested but nervous about trying something new. If this is you, I encourage you to give resin a try! Check out our resin archives to get inspired!