I made this colorful Spooky Vibes DIY Halloween sweatshirt with my Cricut and I'm sharing my 20+ Halloween SVG files for free!
For me, Halloween is always the kick off of the holiday season! We frequently group Christmas and New Years together and usually Thanksgiving is included as well. But for me the season really begins with Halloween and is quickly followed by my favorite holiday – my birthday!
One of my favorite places to visit in the fall is the northeast! We live in a hot, humid, sub-tropical climate so we really miss the fall and winter weather! Salem is one of the COOLEST little towns and is especially fun to visit in October. This year we took a daytrip to Salem on our trip to NYC and Boston and I needed something special to wear!
I created 20+ Halloween SVG files and decided to share them with YOU! The best part? My Halloween SVGs are FREE 🙂 I offer then in JPG and PNG as well if that's easier for you to upload. I've also included a PDF and DXF of each file because I've recently learned my local library has an embroidery machine AND a laser cutter! I haven't had a chance to try these yet, but if you do let me know what you think!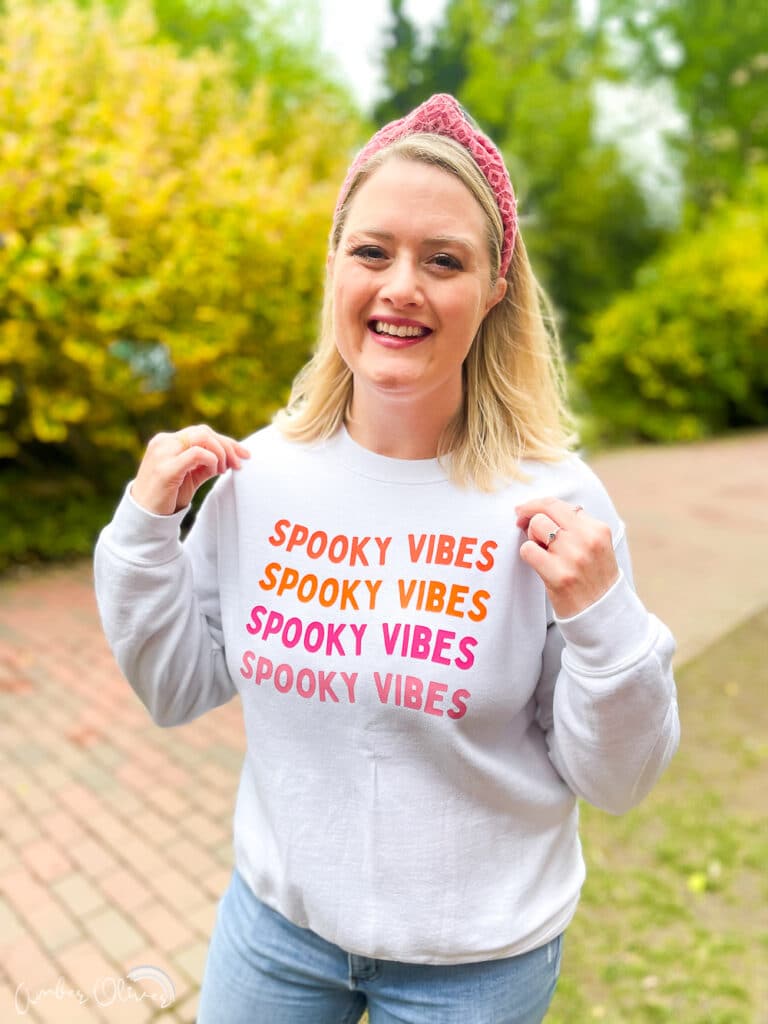 Of course, when creating these Halloween SVGs I made sure they were both cute and COLORFUL! I love the spooky vibes of Halloween but I prefer a pop of pink no matter what time of year it is! I tried to use vinyl I already had so I had to do this project on both the Cricut Maker and Cricut Joy. You can create this colorful DIY halloween sweatshirt even if you only have the Cricut Joy!
Examples of my FREE Halloween SVG Files: