Add adorable Schitt's Creek Valentine ornaments to your Valentine's day tree! Use the Cricut Joy to cut funny quotes from your favorite TV show.
I left my Christmas trees (yes TREES, plural!) up until February. Partially due to laziness but really I just absolutely love my Rainbow Christmas tree and after the awfulness of last year, it made me happy to look at it! So what's a girl to do? Make a Valentines Day Tree with ornaments from her favorite TV show! Here's my take on conversation hearts with these adorable Schitt's Creek Valentine's ornaments.
I found these plastic hearts at the Dollar Tree 4/$1! So I grabbed 3 bags and brought them home for painting. I already had the vinyl so I whipped up this file in Design Space that has some of my favorite quotes from the show – perfect for "conversation hearts"!
I used my Cricut Joy for this project but you could use any machine! I especially love my Cricut Joy since I'm in temporary housing (still waiting on my big move!) and it's so much easier to store and pull out for quick projects!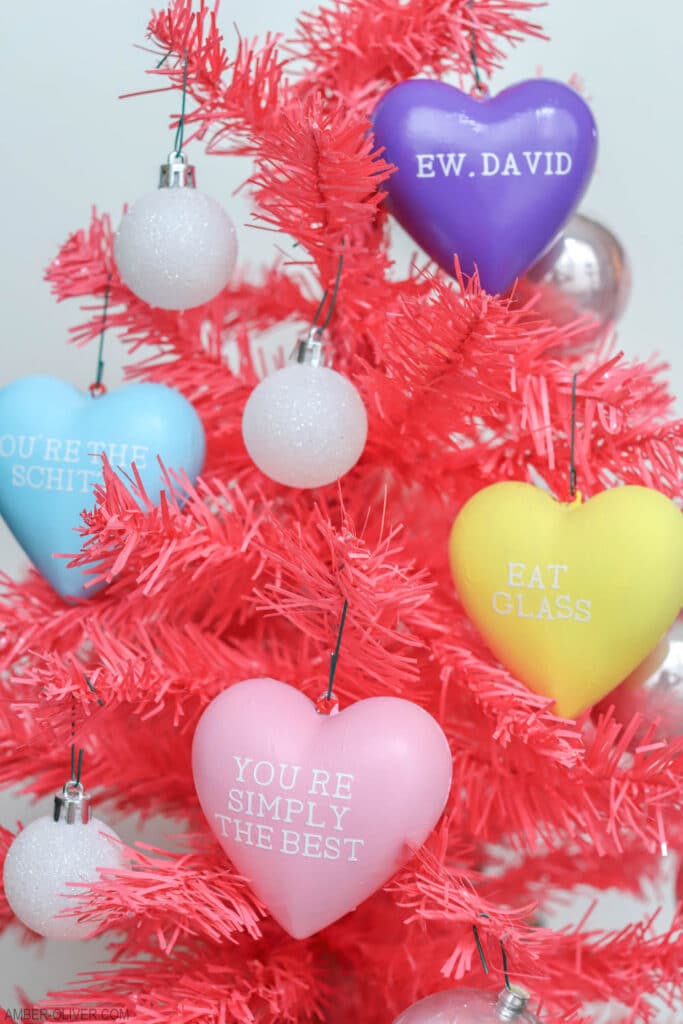 Schitt's Creek Valentine Ornaments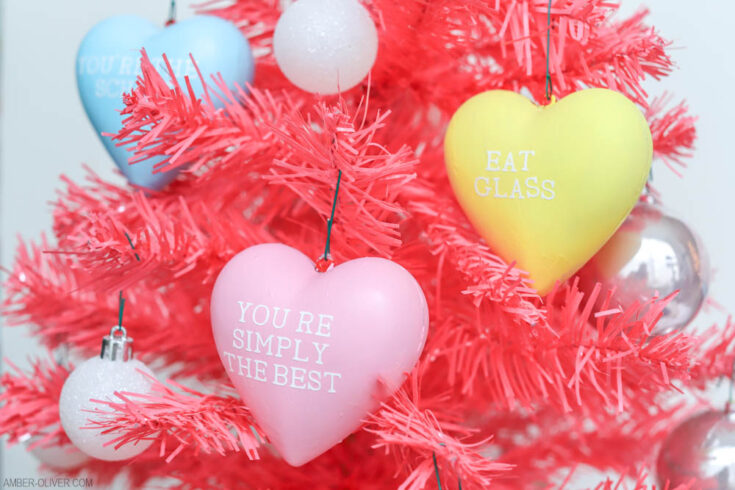 Add adorable Schitt's Creek Valentines to your Valentines day tree!
Materials
Tools
Instructions
Paint the plastic hearts. I chose shades of blue, pink, yellow, and purple to match conversation hearts!
Cut the quotes with your Cricut using my file from Design Space.
Weed your design (remove all the excess vinyl!)
Use transfer tape to pick up your design and press it onto the hearts once the paint dries!
Add hooks and put them on your tree or hang them up around the house!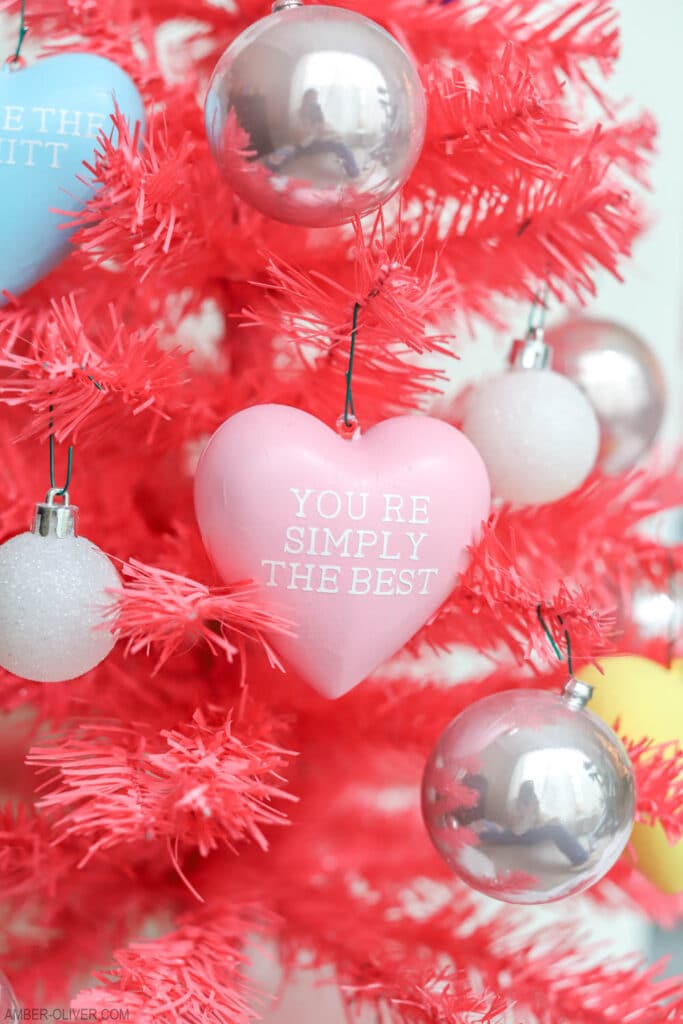 One of my favorite things about using the Cricut Joy is the smart vinyl! With this new vinyl, there's no need to use a mat! Simply load into the machine, it measures then cuts your design then you unload and cut off the excess. Then take your roll and put it back on the shelf!
Click here for the Schitts Creek Valentines in Design Space!