Learn how to paint metal planters to decorate your patio. This project is sponsored by JOANN.
Spring has definitely sprung here in south Texas – my garden is overflowing with blooms and my allergies are CRAZY! With the help of some allergy meds, I've been enjoying our newly painted patio quite a bit more.
We recently made some major changes with paint, and that trend continues with this project! The thing we were lacking was wall decor and plants (because YES I always need more plants!) I picked up some really cool, modern looking metal planters from JOANN but knew immediately I would have to paint them. Black just wouldn't fit in our color wheel! I was introduced to COLORSHOT Premium Spray Paint last year and used it for this project!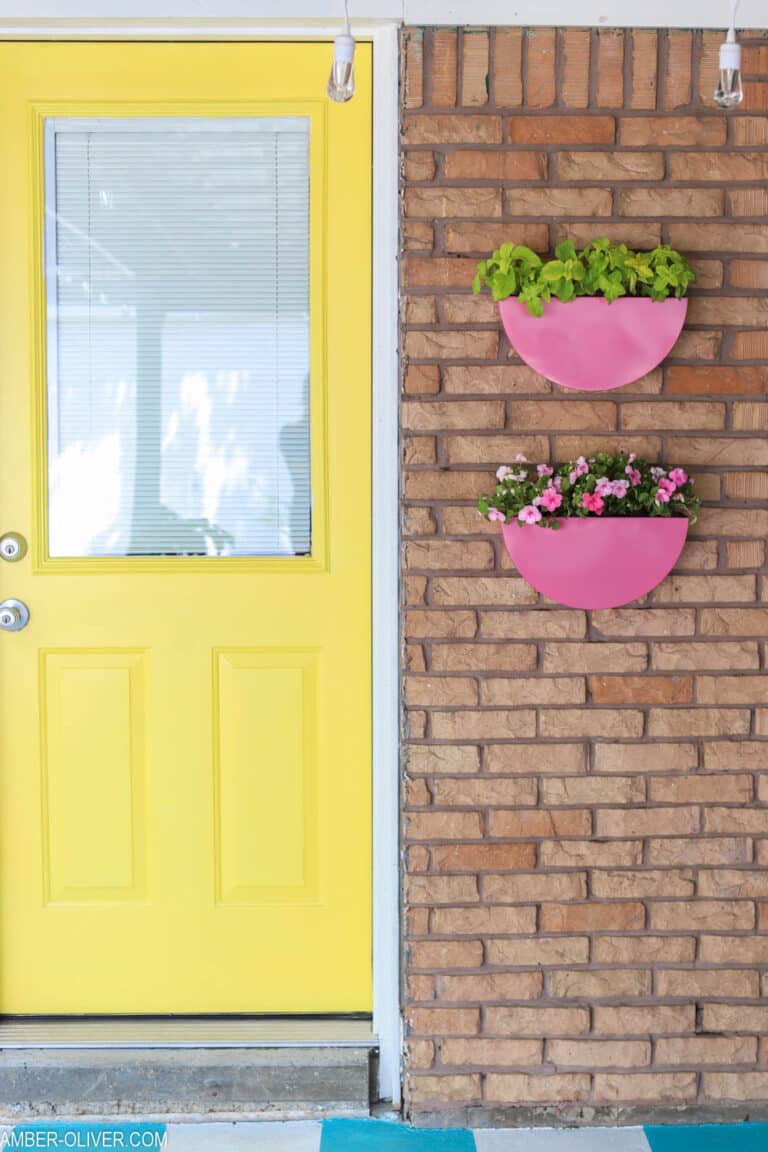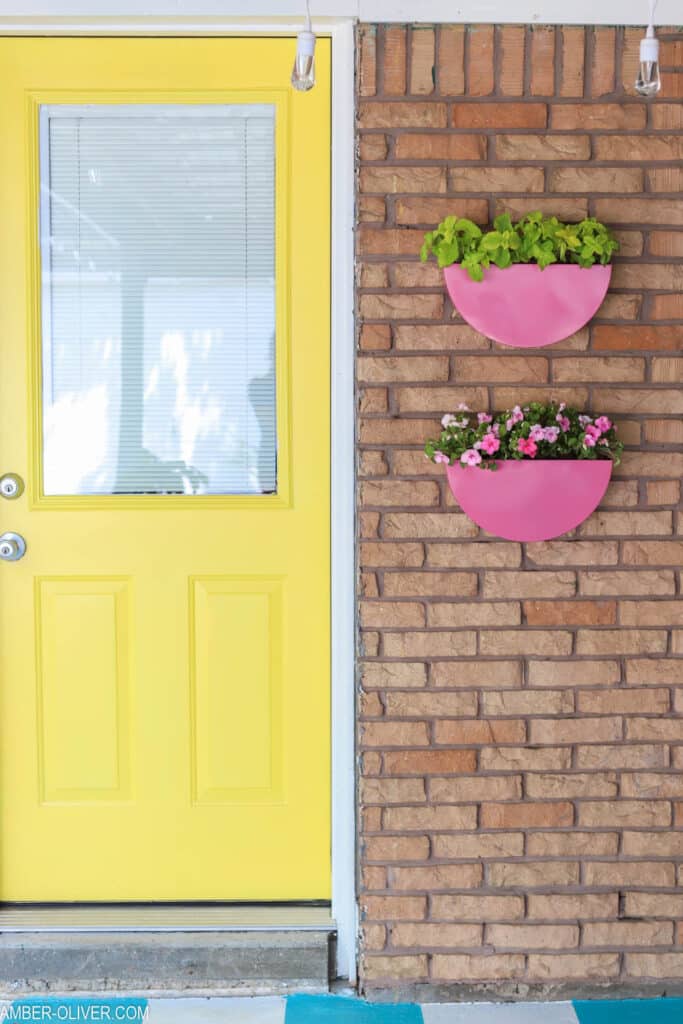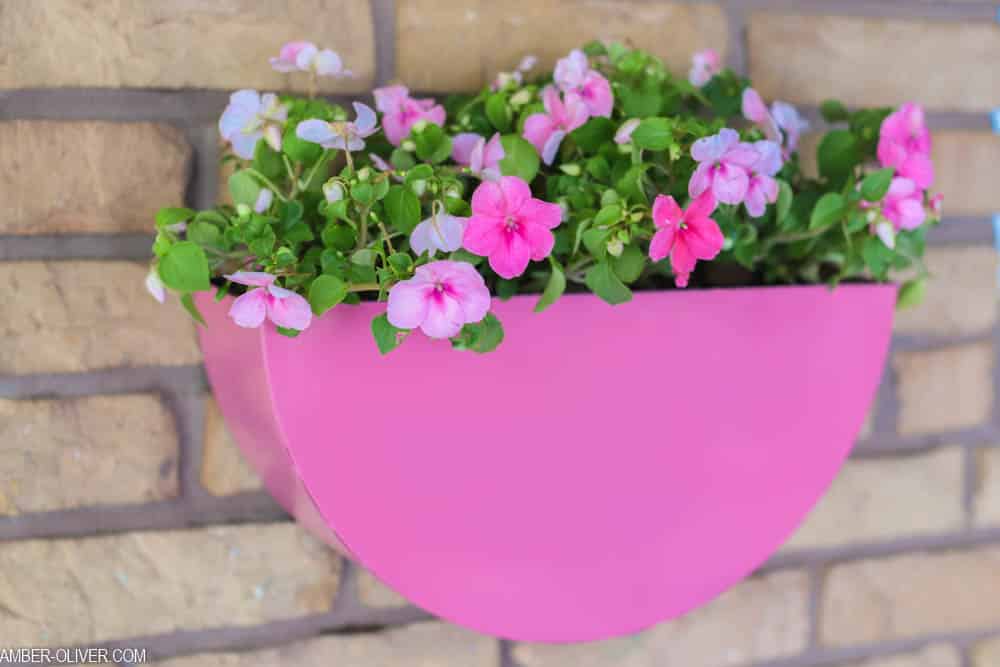 Yield: 1 Planter
How To Paint Metal Planters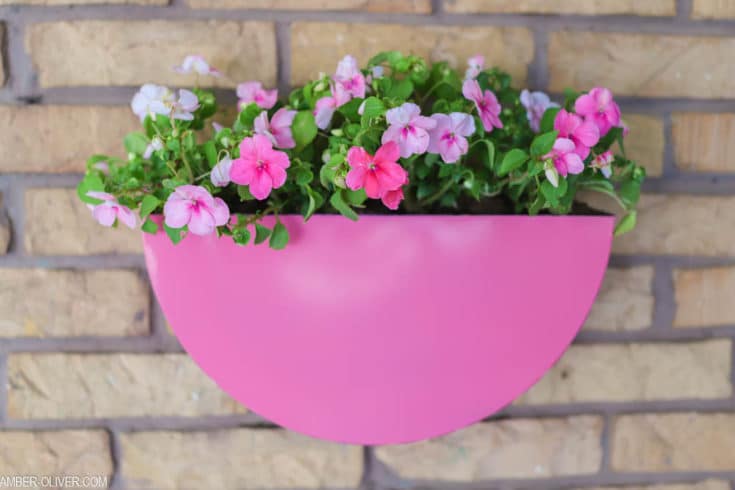 Learn how to paint metal planters to decorate your patio. COLORSHOT Premium Spray Paint makes this project quick and easy!
Materials
Instructions
First put down a drop cloth to protect your grass!
Next, give your metal planters good cleaning if needed and then lightly sand.
Shake your can of COLORSHOT before spraying!
Start spraying off the surface then cover using a sweeping motion.
Slightly overlap when you move down to the next row for full coverage.
Your planter will be dry to the touch in 10 minutes!
As I mentioned above, I've been using COLORSHOT Premium Spray Paint for the last year or so (click here to see another project I used it on!) and love this paint! It comes in some really beautiful colors and choosing the right color for your project is a lot like picking nail polish at the salon: they all have cute names!
I used "Farmer's Daughter" for this project and love the vibrant pink that completely transformed this black, metal planter into something that fits perfectly in my home!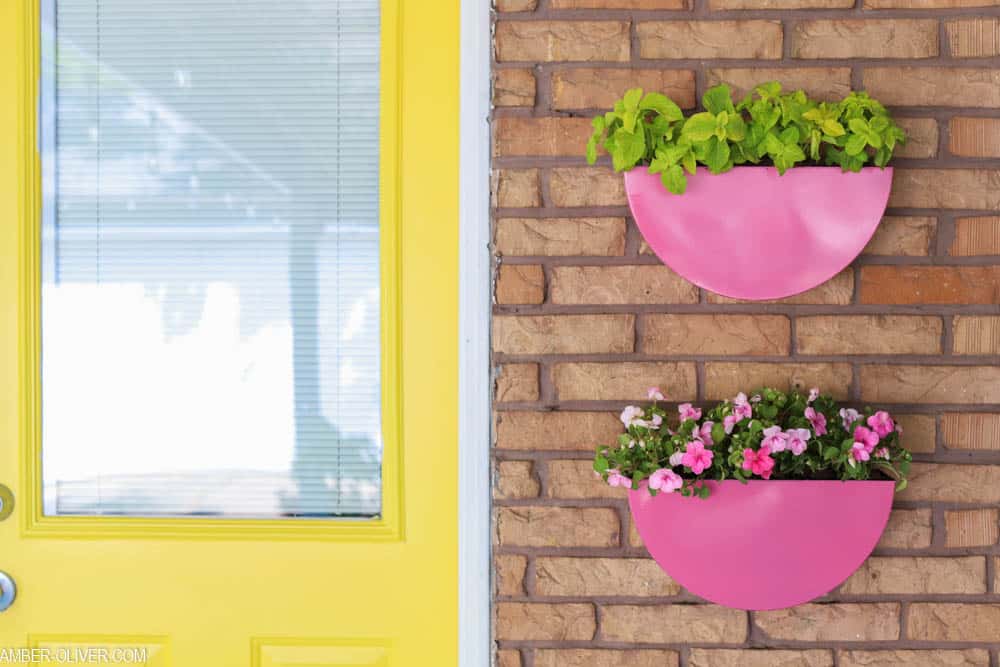 Looking for more backyard DIYs? Check out our tutorial to build your own DIY cornhole boards and a super useful DIY pallet potting bench!
Here are a few fun facts that will make you love COLORSHOT too!
No priming needed! COLORSHOT is a paint and primer in one!
The COLORSHOT formula has a propellant derived from sugar cane instead of petroleum, so you can feel good about your decision to turn everything in your house every shade of the rainbow.
You'll get great coverage – my BLACK planters only needed ONE coat of paint!
The cans are sleek and easy to grip: that makes for comfort and control while spraying.
The grooved spray actuator fits around finger comfortably for reduced fatigue while spraying.
Works permanently on a variety of surfaces: metal, wood, plastic, unglazed ceramics, stone, glass and other craft surfaces.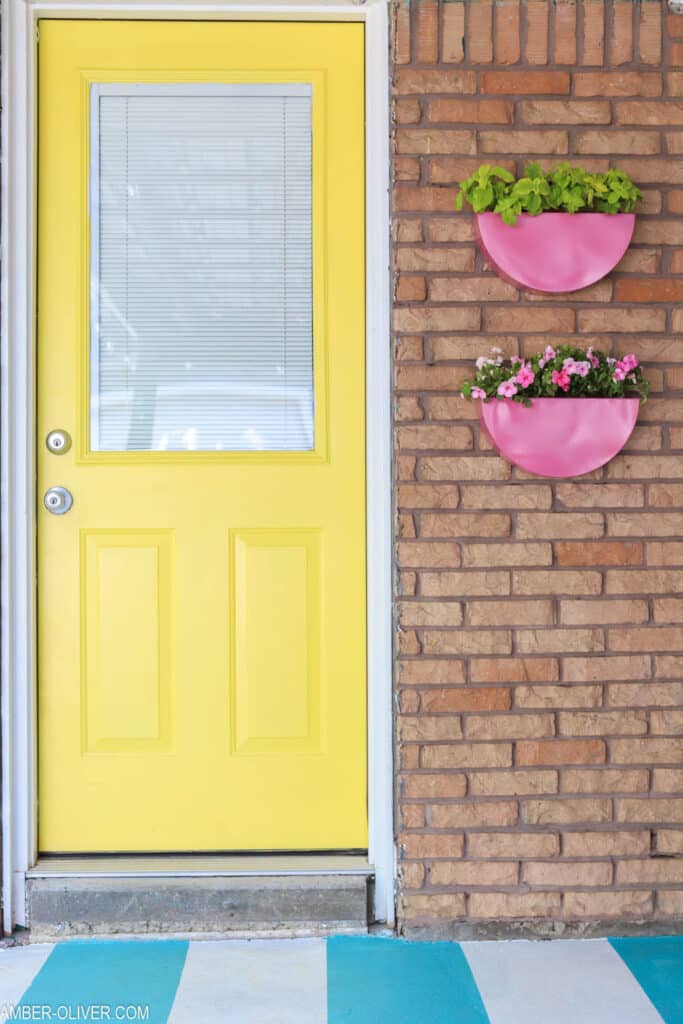 After my planters had dried completely, I hung them up by my back door. I choose some shade loving flowers that will look great in these painted metal planters all summer long!
Don't forget to PIN for later!