This post is sponsored by WORX! Learn how to clean wood fence with the Worx Hydroshot.
This summer one of our big projects was replacing our fence. We worked with our neighbors to tear down and replace the fence between our house and our new neighbor. The fence on the other side of the house is only about 4 years old, and still structurally sound. After looking at our brand new, gorgeous fence on the other side we decided it needed this one needed a good cleaning! And yes, I totally called a fence gorgeous but that's a story for another post 😉
---
How To Clean Wood Fence
If you're looking for how to clean wood fence, you've landed in the right spot! We tried out the Worx Hydroshot and it made the job quick and easy! The Hydroshot uses any freshwater source, so we filled up a bucket and let all the amazing attachments do the work!
Here's the before:
Step 1: Rinse your fence with water. I set the Hydroshot 5-in-1 Pressure Nozzle to "shower".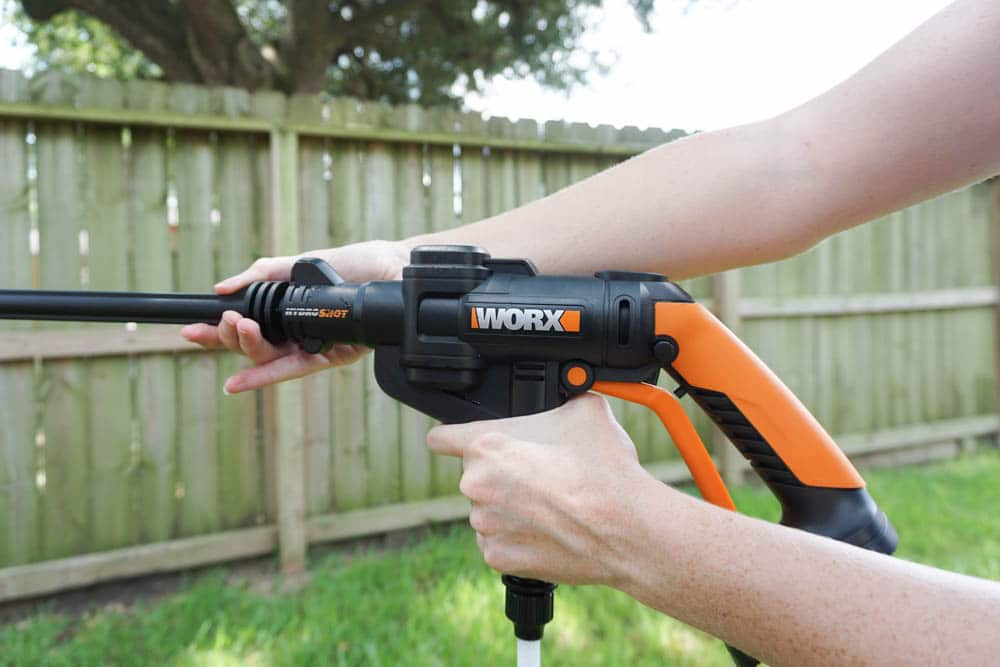 Step 2: Fill the Hydroshot Soap Dispenser attachment with cleaner. I used Krud Cutter Deck and Fence.
Step 3: Apply the cleaning solution to the fence – I found it easier to work in sections.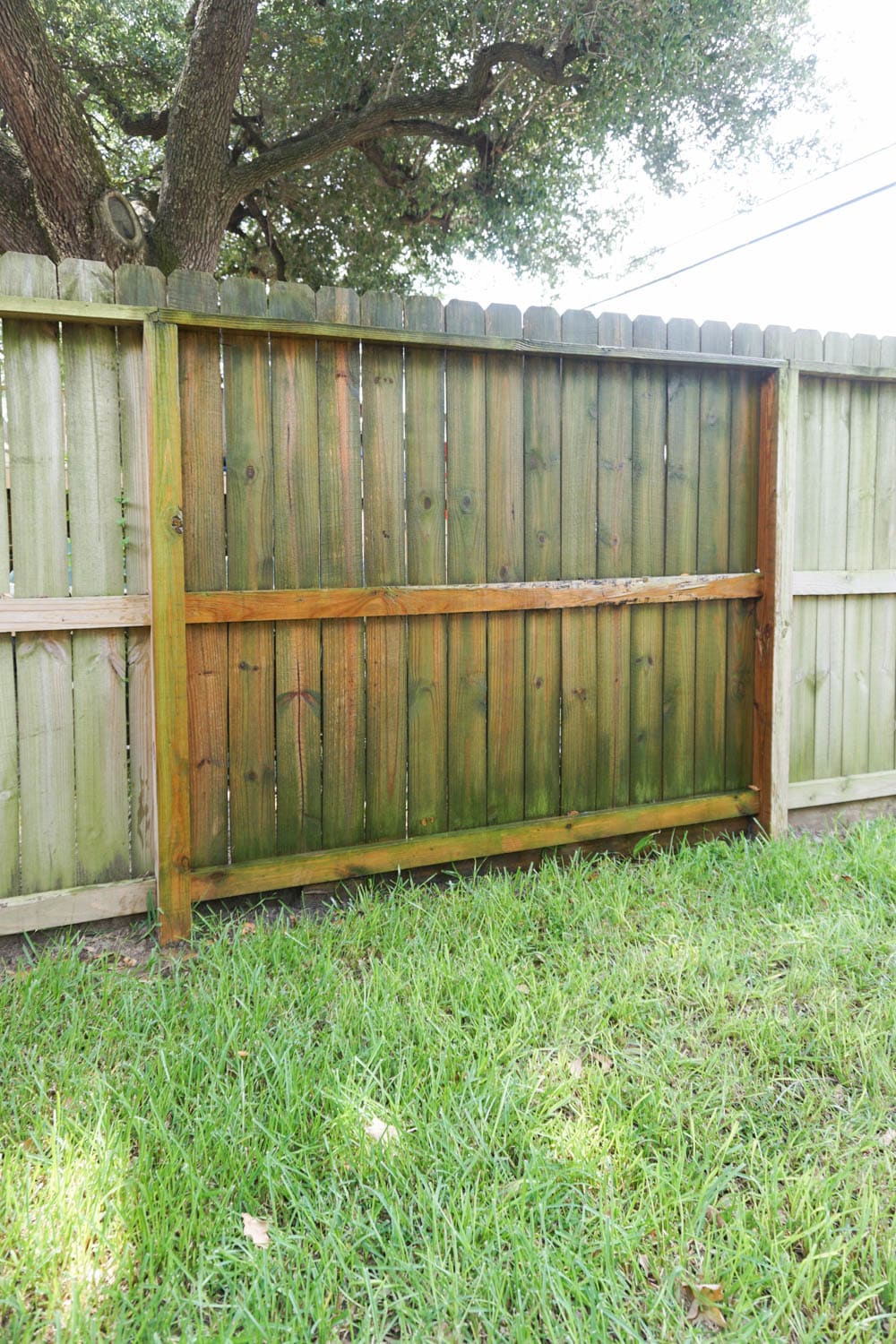 Step 4: Wait 3 to five minutes.
Step 5: Switch the Hydroshot Soap Dispenser to the Hydroshot 5-in-1 Pressure Nozzle.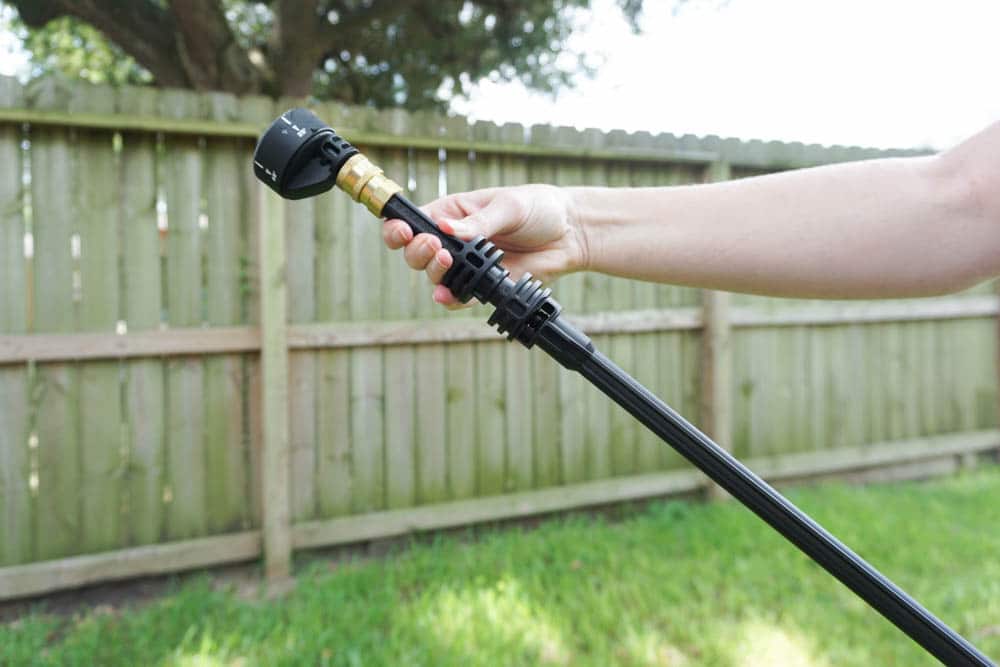 Step 6: Start cleaning! Work on one board at a time and try to go in an up and down motion so you don't miss any spots!
---
After the section dries you'll be able to see just HOW MUCH CLEANER your fence is!
Here's the AFTER: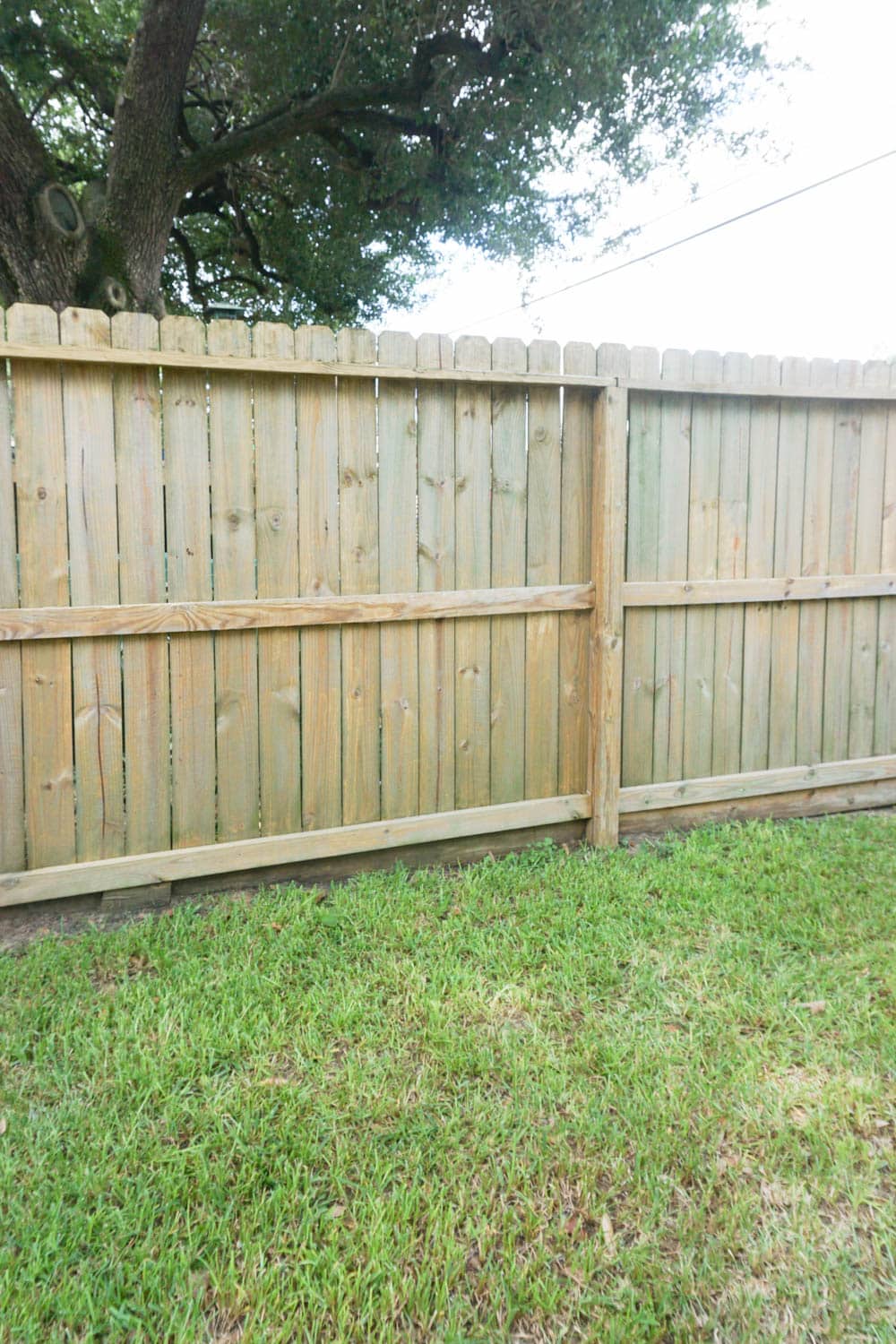 Just look at the before and after! From green and dingy, to bright and clean thanks to the WORX Hydroshot!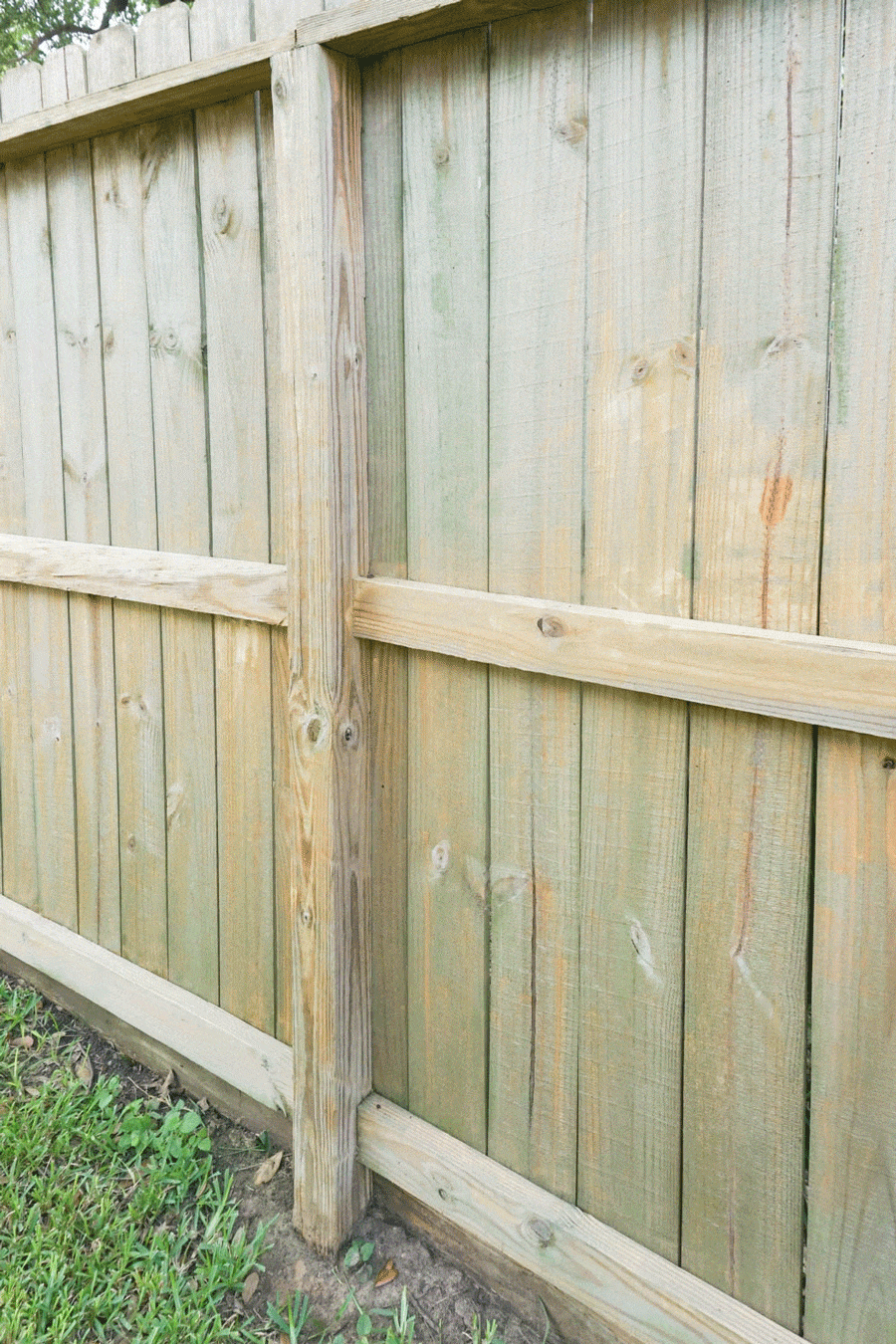 Don't forget to PIN for later!
Shop this project: