Better late than never right? I've taken a lot of time off the past two weeks and it has been GLORIOUS! I decided to be present and spend time with friends and family this holiday season instead of sneaking away to edit photos and publish posts. I snapped a few photos of our colorful Christmas tree before we left for the 7 hour drive home the week before Christmas and I planned to edit the photos on the drive. Instead, I spent the drive talking with my husband (something we haven't had much time to do lately with him in grad school!) and I'd say that was time well spent. We had several days back in Oklahoma and instead of working I spend time cooking, baking, and hanging out with family. While this blog is a great source of DIY projects and inspiration (I hope!), it's also a diary of sorts. I wanted to document the colorful Christmas tree I did this year since it's different from what we had in years past!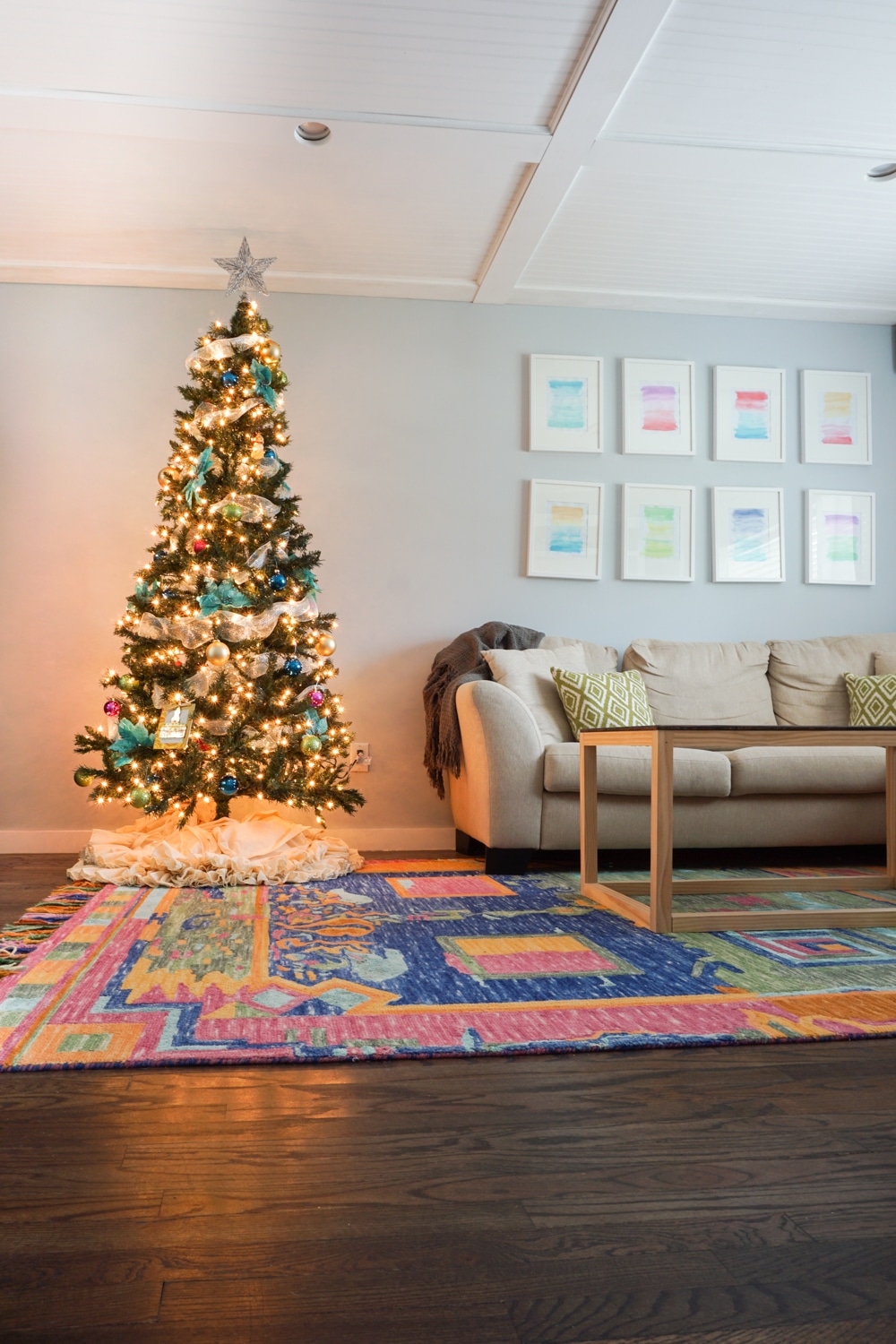 It's harder than it should be to find COLORFUL Christmas decor. Nearly everything I found was RED and green. Nothing against red (it's an OKAY color) but I knew the traditional Christmas colors would really clash with my colorful living room. So instead I went with the colors found in my living room rug: pink, navy, and lime green. I also threw in a bit of gold! I used blue tulle for garland and also added some blue poinsettias to vary the size and shapes of the decorations.
[one-half-first]
[/one-half-first][one-half]
[/one-half]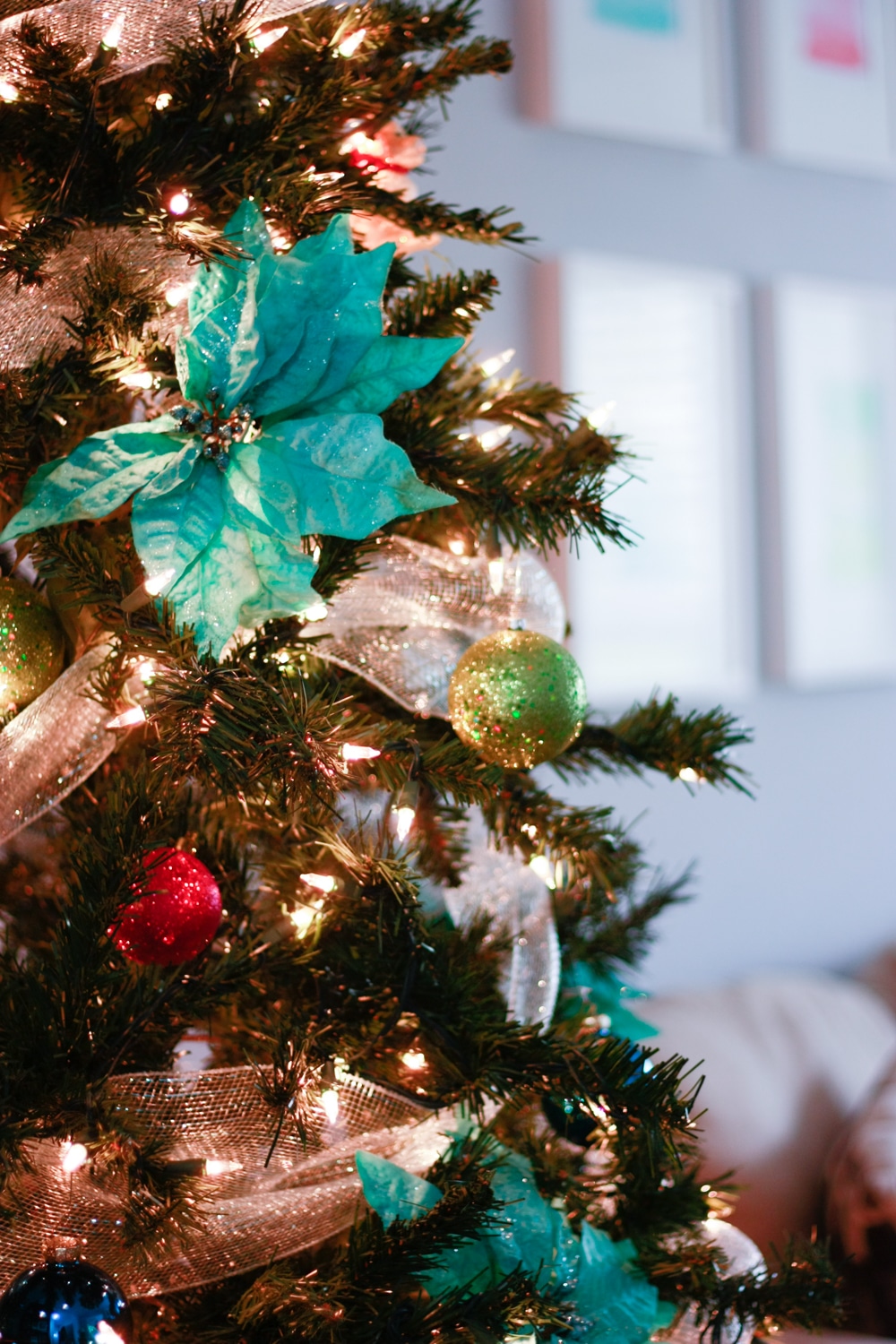 My tree skirt is fun little hack: it's actually CURTAINS! I just strategically pile them under the tree, with the ruffles stacked up neatly. I've used them for the past few years and since they are a nice neutral color they go really well with my colorful Christmas theme!
I hope you found JOY this holiday season and that this colorful Christmas decor inspires you to throw a bit of color in your holiday decorating next year. Cheers to 2018!
YOU'LL ALSO LOVE: