I feel like I'm always trying to get organized! I'll do well for a few days and then I get off track. I use a combination of paper and digital calendars and I LOVE to make lists.
I love that my digital calendar syncs with my phone and I can easily see all my appointments and deadlines easily in Outlook, but I also love the satisfaction of physically crossing something off a list!
I'm always looking for new ways to help with organization and this wine cork board is a super cute way to display your reminders, lists, notes, etc. Repurpose those wine corks into a useful tool for your home office.
Yield: 1 Wine Cork Board
How To Make A Wine Cork Board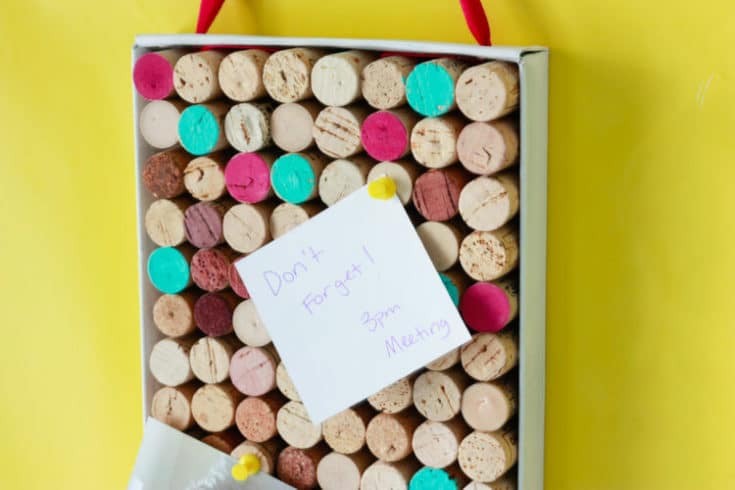 Materials
Wine Corks (you'll need a LOT)
Shoe Box Lid
Hot Glue
Ribbon
Paint
Instructions
Paint your shoe box lid.
Poke 2 holes in one end of the lid and string ribbon through.
Glue the ends of the string inside the box (I found this better than tying knots since they get in the way.)
Start gluing your corks! Mine used about 120 corks. I glued on both the bottom and each side of the corks to make sure they were nice and snug!
After all your corks are glued, you can go back and paint a few like I did or leave it "natural". The red wines make some of the corks look pretty cool even without paint!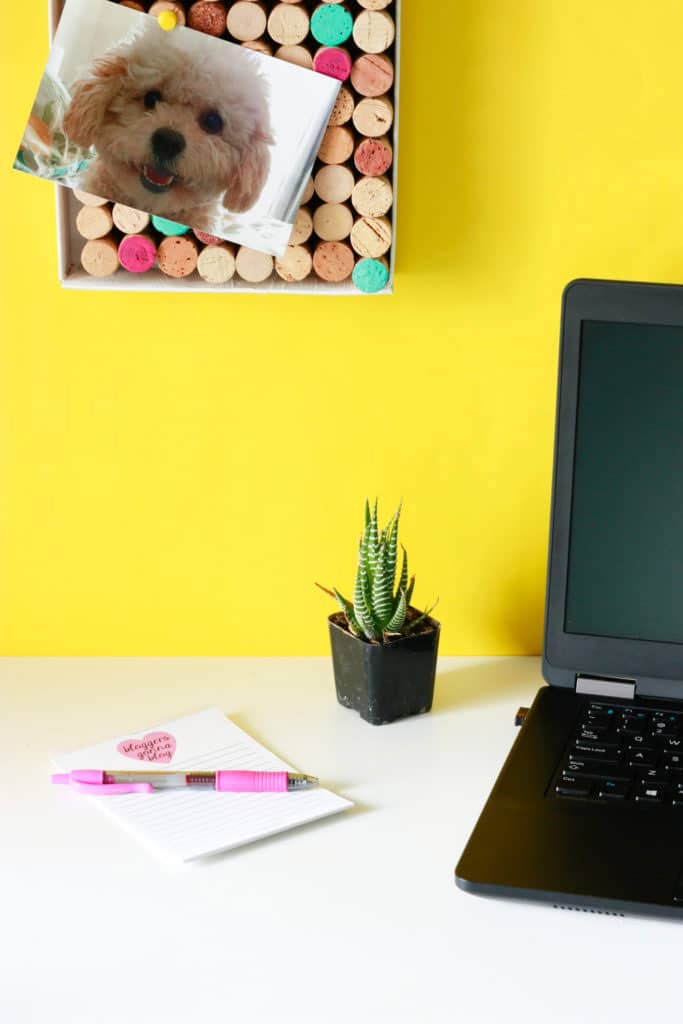 This is a great, low budget project that upcycles items you may already have on hand! Collect wine corks (the holidays are a great time to do this!) and hang on to your next shoe box. After letting the paint dry, I was able to assemble this project in about 30 minutes! The bigger the shoe box, the larger your wine cork board will be.