You can use a sweater shaver to remove pilling from upholstery to make your couches look new again!
We had the hardest time furniture buying. We bought our couch when we still lived in an apartment, not knowing what our future living room would look like. I'd always wanted a sectional and we looked high and low for the perfect one. It was a 3 little bears scenario: one was too big, one was too small, one didn't come in the right color, etc. We finally settled on an symmetrical corner couch that had cream colored fabric. The size has worked perfectly since the living room in our house is a bit small, but it hasn't held up well in the 4 years we've had it. We aren't ready to buy a new one, so I had to see what I could do to make this one look nicer!
I rented a carpet/uphostry cleaner and cleaned all the cushions.
I utilized the warranty on the couch and had the stains professionally cleaned.
I restuffed some of the back cushions that the dog squishes daily.
Even after all this cleaning, something was driving me crazy: the cushions were covered in pillings! They looked like an old, worn sweater.
I had a "Fabric Shaver" in my closet that I'd received in my swag bag at Haven Conference so I figured I'd test it out on my fabric couch cushions. My thought was, it'll actually be easier to use since the cushions are firm and taut whereas a sweater you'd have to continually smooth out while you worked on it. I was right! It took me less than 10 minutes to run the device over each of the couch cushions, completely remove all the pillings!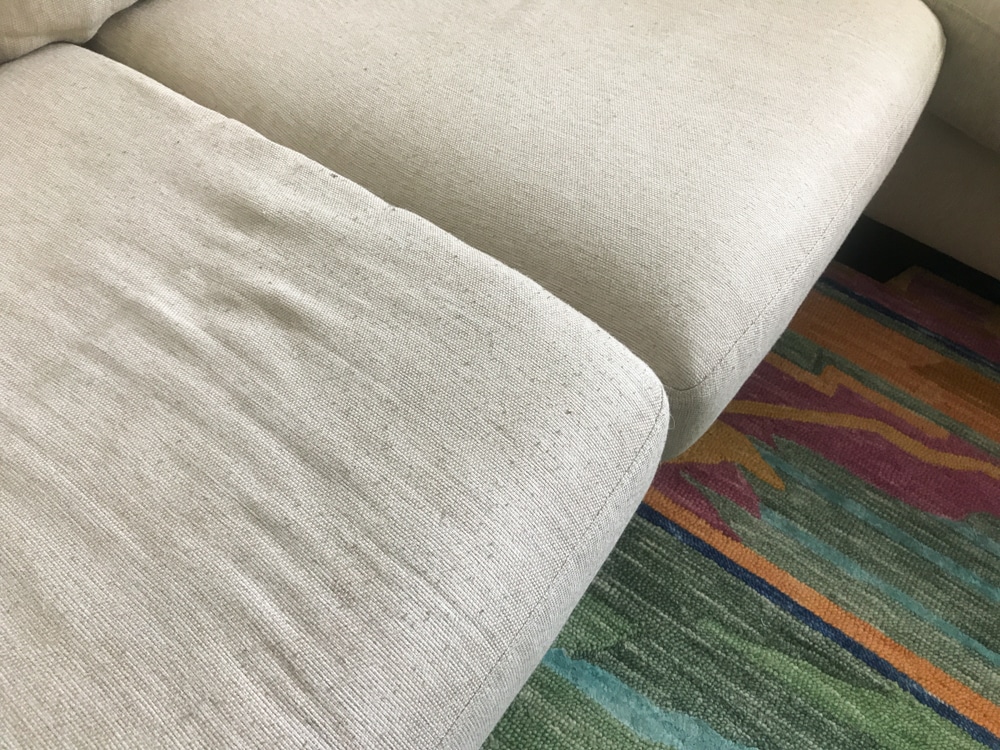 The top cushion (on the right) is now completly smooth after using the Fabric Saver on the cushions. The bottom cushion (on the left) is what it looked like before!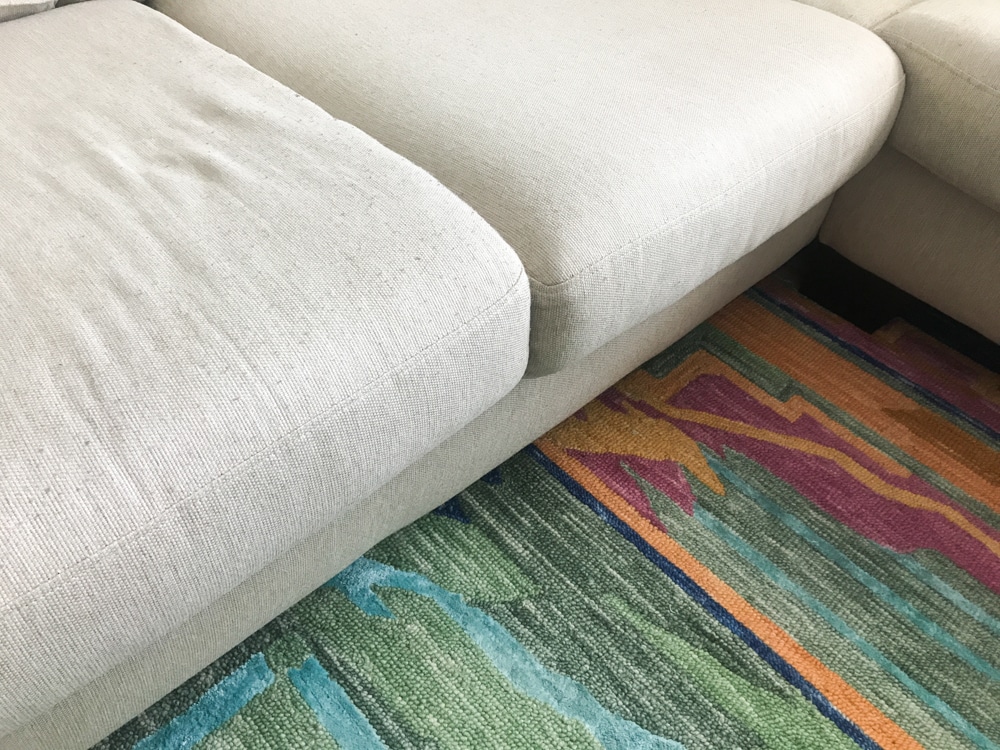 I had to empty the device a couple of times during the cleaning (it filled up pretty fast!) but other than that is was smooth sailing. See what I did there? 😉
How To Remove Pilling From Upholstery:

So until we can replace this fabric couch, I'm much happier with how nice it looks again! So glad I could use a sweater shaver to remove pilling from upholstery!