Today is Small Business Saturday, and what better day than today to formally announce that I am now a FULL TIME small business owner! For my close friends and family, this announcement is not a shock; I actually left the 9-5 grind at the end of October!
My decision to leave my traditional full time job was many years in the making. I'd always dreamed of working from home and knew I had many gifts and talents I wasn't able to utilize in my previous job role. A little background: my degree is in Management Information Systems and during college I worked part time for campus tech support. While a technical background comes in handy with an MIS major, I never figured I'd end up working full time in tech support. After I graduated, I got a full time job doing the same thing I'd done part time in college. Fast forward a year and a half and I moved to Houston and ended up in the same job role because it was such an easy transition. I saw myself in that role temporarily while I figured out what I wanted to do career wise, and hoped there would be mobility or growth at that company. Unfortunately, 4+ years later I was still doing the same thing and hating it. Because the job was so easy for me and paid really well, I became comfortable.
During that time, I started blogging part time and loved it! My blog was an outlet for my creativity and I was my best self when I was working on it. As my blog began to grow, I saw more and more potential with it. But blogging full time? Who does that? It's not a traditional job role, and years ago this job never existed. (Try explaining it to anyone over the age of 40!) I continued to truck along, trying to squeeze in as many projects on the weekends as I could, photographing before or after work, and attending as many conferences and educational webinars as I could. Then something amazing happened.
My blog continued to grow and the money started coming in. I was finding ways to make money doing what I loved! I was also making so many new friendships and connections in the blogging world. I've met so many bloggers, entrepreneurs, and small business owners in the past few years and they all had one thing in common: most of them have ZERO technical knowledge. I realized there was a need in this (huge) community I'd become a part of. My strong technical background coupled with my creative abilities, make me the perfect resource for other bloggers or small business owners. I've been blogging for years now, working with WordPress (previously on Blogger) so I took classes in HTML, CSS, and Javascript to dig in a little deeper.
I started doing freelance tech support and web design for other bloggers and small business owners (mostly friends and friends of friends) and quickly became overwhelmed. I was up until 1 or 2 am fixing hosting issues and migrating content for people, but I had to get up and go to my "real" job the next day. My resentment grew. I hated that I had to go work for "the man" when I knew there were real life, everyday people out there that needed me. These small business owners and bloggers were moms, wives, neighbors, and friends. They were just like me, working hard to create something for themselves and I had all the skills to help them do it.  So my husband and I came up with a plan.
The main obstacle was money. Ask anyone what keeps them from following their dream and I bet you all of them say money. So we figured out what we needed to do. My blog was doing well and even working part time on it and doing web/tech support when I could, I was matching half my monthly full time salary in August of this year. Not bad for hustling nights and weekends – but this wasn't sustainable. I knew if I could put more time and effort into this, there was a business opportunity here for me. So we cut back. We paid off debt. We saved. And we saved some more. We planned and prayed and hoped and dreamed for what felt like forever. I'm pretty sure this was my prayer request at small group for 2 solid years. Eventually I set aside more than 6 months salary that would be our cushion. Even if I left my full time job and didn't bring in a cent, we could live just as we had been for at least half a year. I was already on Eric's insurance, I had a beautiful home office waiting for me, there was only one thing left to do – so I put in my notice!
So here we are! I had a rocky start as I was in a car wreck the Sunday before my first Monday on my new job. I've had to attend treatment/therapy for my neck and back 2-3 days a week for the last month. (I already had a recurrent disc herniation and had a Spinal Discectomy in 2010). It's kinda hard to get in the rhythm of a new job and figure out what my days look like when therapy is taking a big chunk out of the day! But a few weeks in and I'm loving it! The timing couldn't have been better either: a short time after putting in my notice we found out Eric has to work in China for a few weeks starting in mid December. Guess who gets to go too?!
I'm so appreciative of my friends and family who have been ridiculously supportive of me every step of the way. For not teasing (too much) when I took forever to style a photo for my Instagram, when I slipped away from events to work on my blog, or when they listened to me cry about how much I hated my job. So whatever it is you are dreaming of doing – keep at it!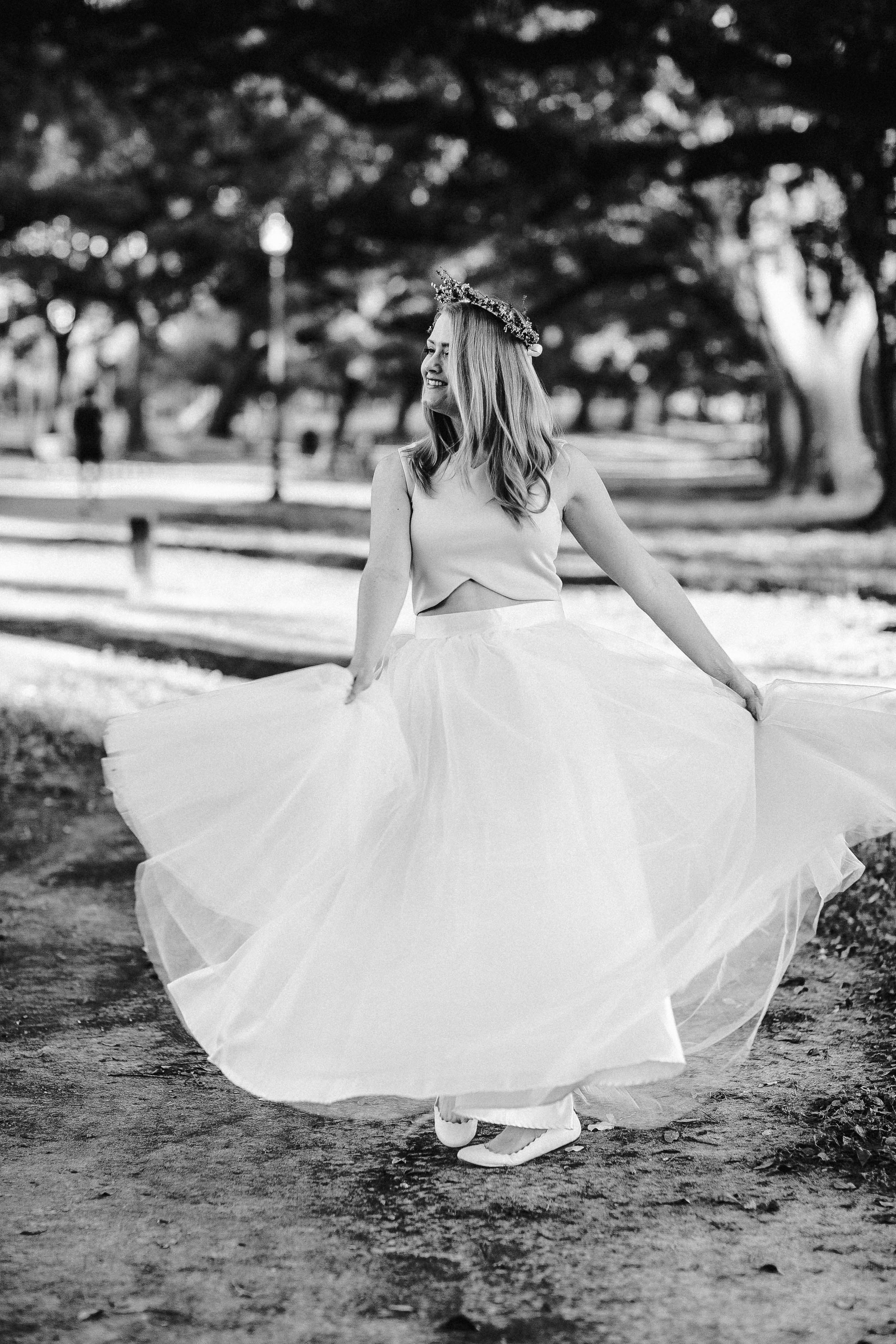 Work hard. Plan extensively. But eventually – just go for it.