It's no secret that I love the Waterlogue app! It makes it so simple to turn any picture into a water colored "painting". I made a DIY Pet Portrait with one of my pup's photos and had it mounted on a canvas. One of the projects I did ages ago and never blogged about is my "Honeymoon Art". I used pictures from our honeymoon to create pretty prints to hang on the wall.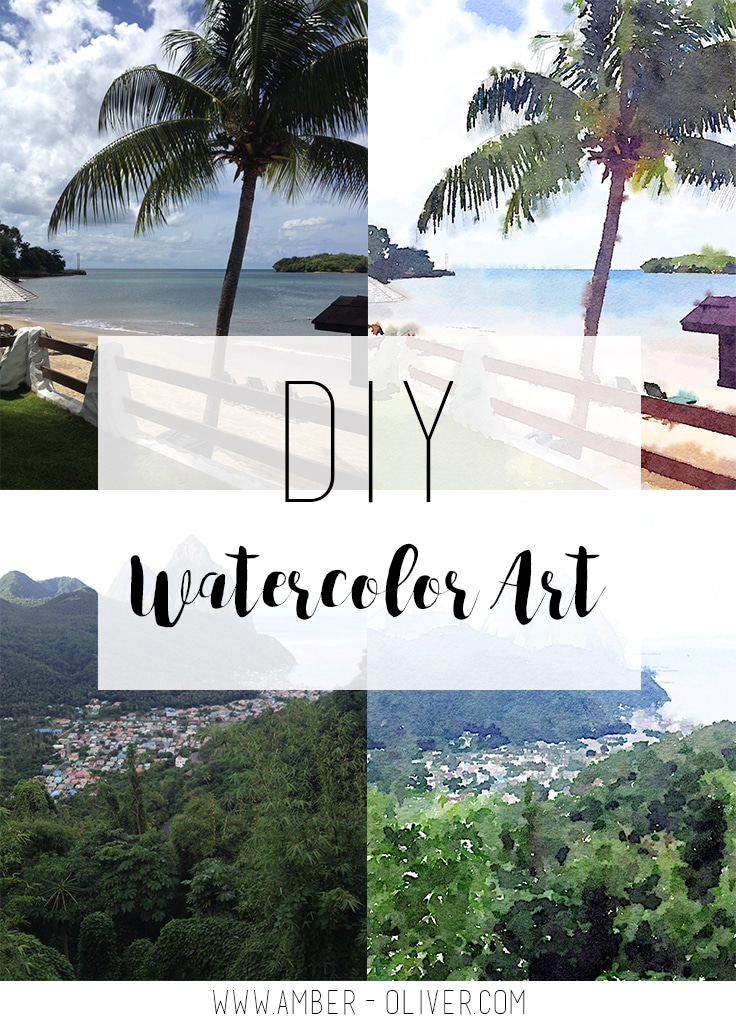 This project is almost too simple for a tutorial! I picked two of my favorite photos from our honeymoon in St. Lucia – one of a pretty palm tree and the other of The Pitons. I uploaded the chosen photos into the app and picked the watercolor filter I liked. After I exported the photos, I had them printed and framed! Ta da – DIY watercolor art!
I'm offering my photos as a FREE DOWNLOAD! Grand Pitons and Palm Trees
You can use any photo for this project, but what a great way to commemorate your travels!