Looking for curb appeal ideas? We added curb appeal to our home with help from The Home Depot and Ryobi!
The exterior of your home is just as important as the interior. We've all heard "don't judge a book by its cover" but your front yard provides the first impression of your home. Your decorating should extend outdoors and add curb appeal! The BEFORE of our front yard was REALLY bad:
WOW. Bad, I know! Before we moved in, the exterior was cleaned up. All the windows were replaced, the front door was replaced, the planter on the left of the porch was removed, an accent wall was added, and the trim was painted.
Whew! That's better. When we first moved in, our front yard was nice – but not too exciting. After a year in the house, that pecan tree started a revolt. It dropped not one but TWO huge limbs. The first time, a limb fell across the driveway and knocked off our neighbors satellite dish. The second time, the limb fell across our front yard and nearly hit the other neighbors truck. We were left with a sad excuse for a tree and we decided not to let that tree drop another thing. I rallied the troops and we actually took that pecan tree down ourselves, leaving us with a sad stump and a messy flowerbed.
This is getting embarrassing y'all. We had the stump grinded (ground?), cleaned out the bed, and were left with a blank slate!
We bought new plants, shrubs, and flowers and got planting! This was a lot of manual labor (boy was I sore the next day!) but it was SO rewarding.
Curb Appeal Ideas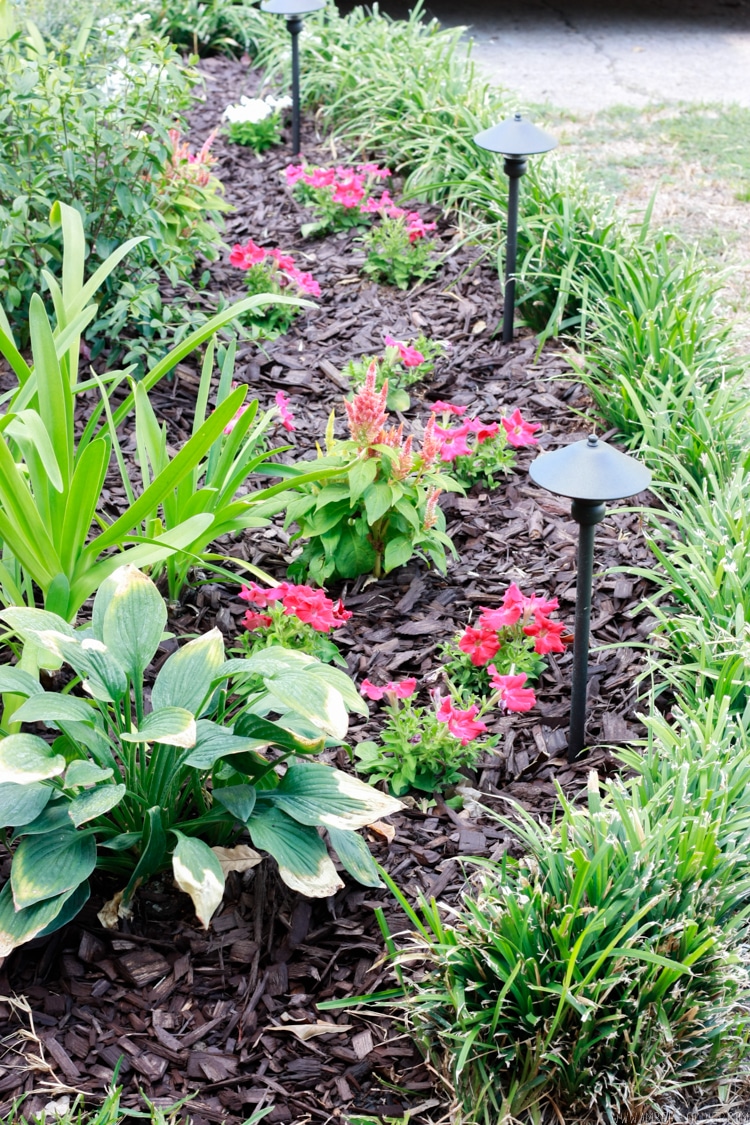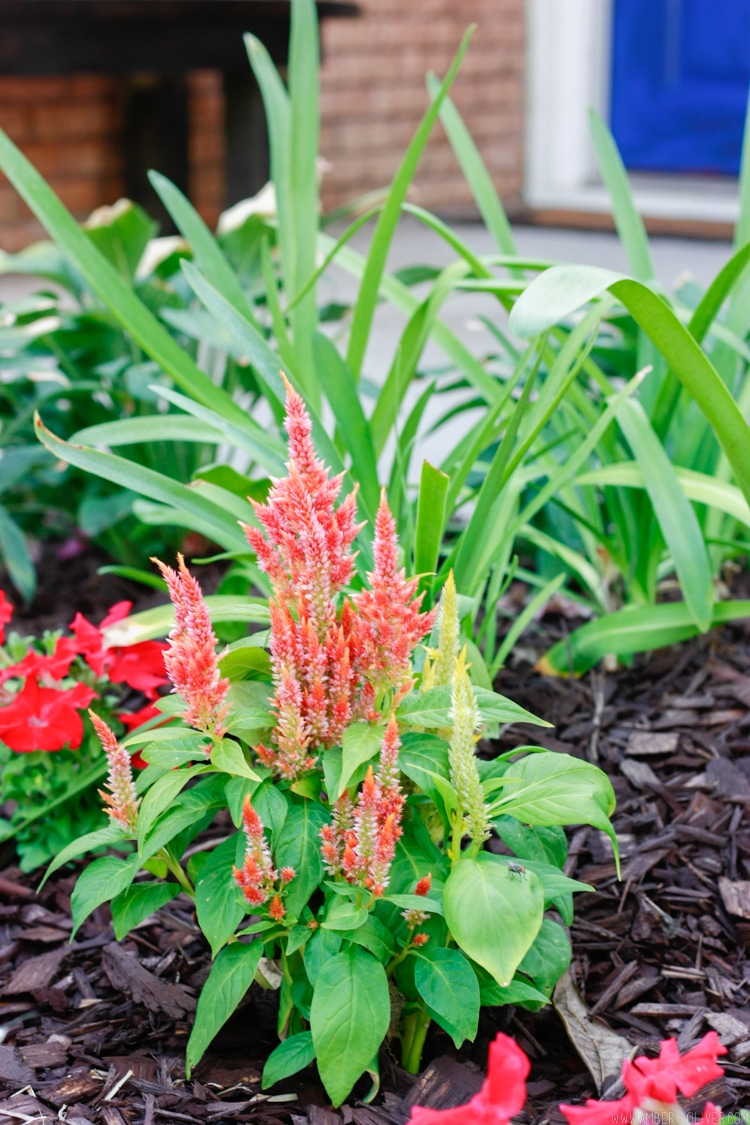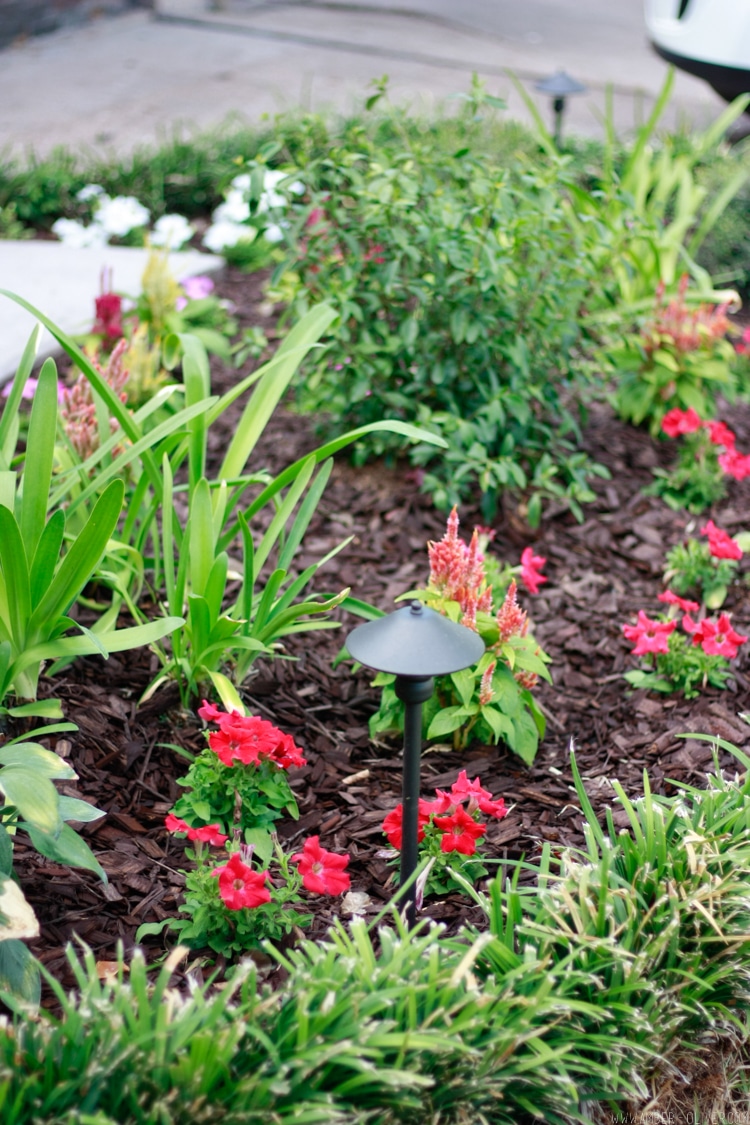 After everything was planted, we used our Ryobi leaf blower to clear the debris and our power washer to clean all the dirt off the porch.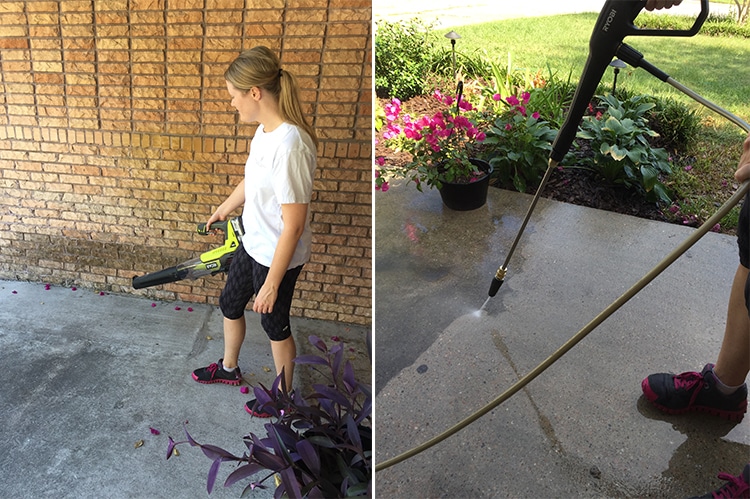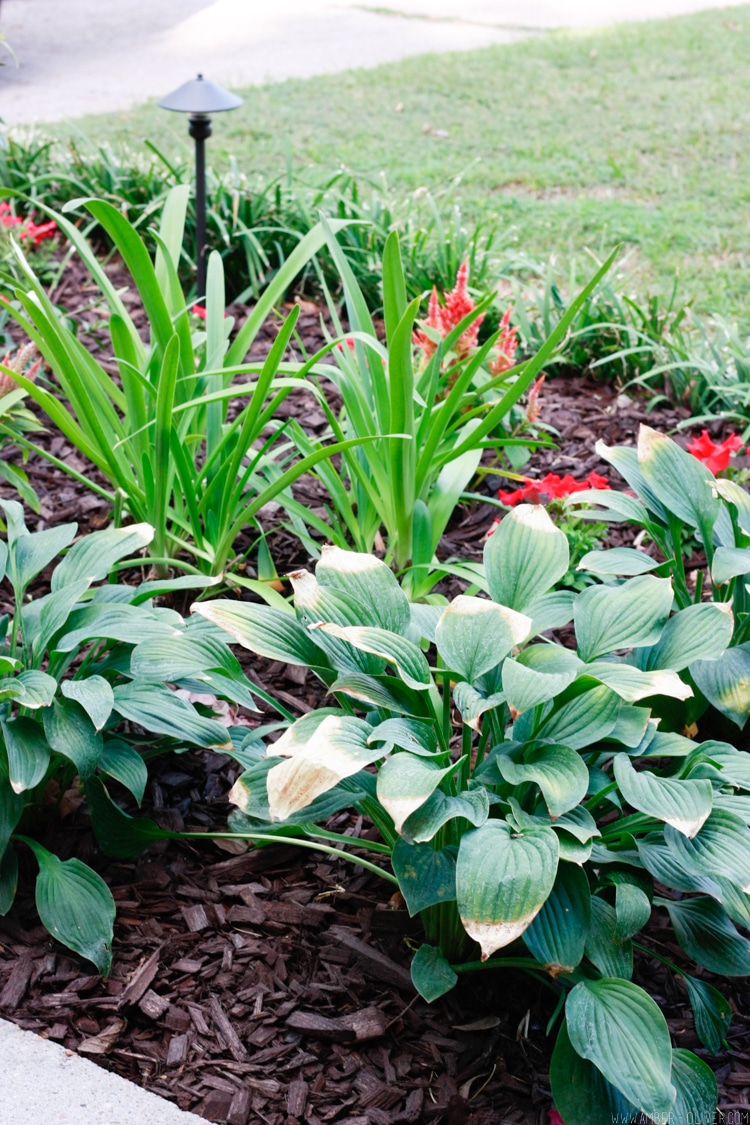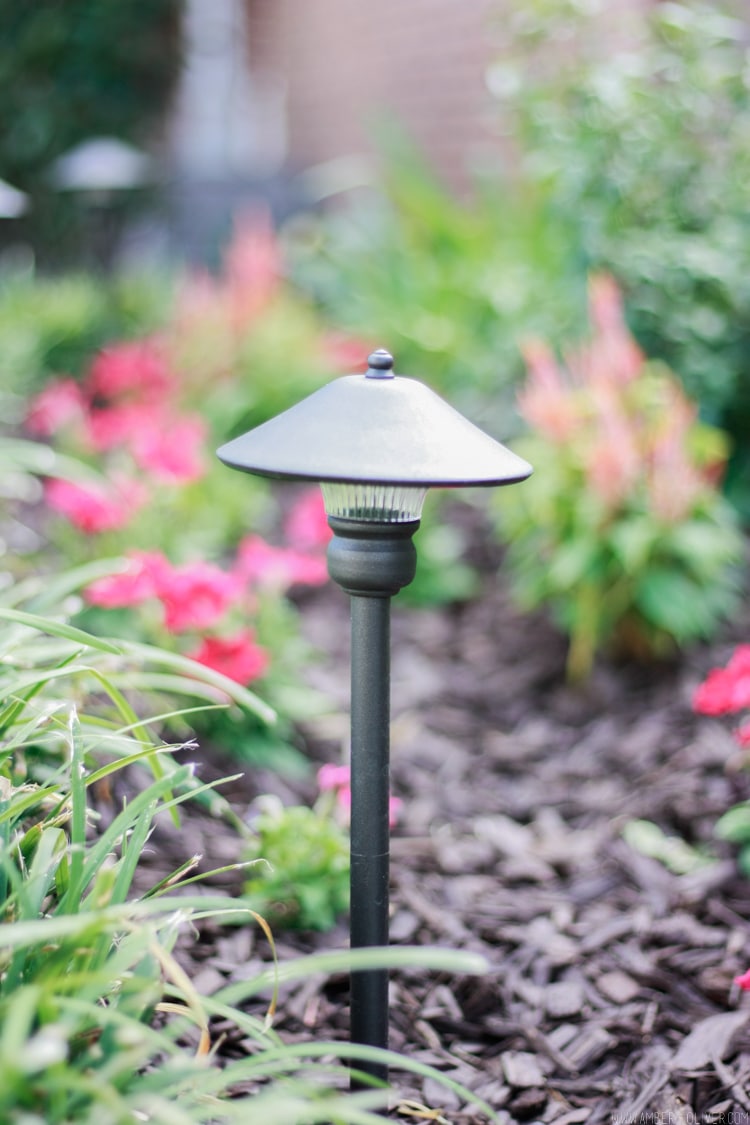 See that awesome landscape lighting? We did it ourselves. I shared the full installation tutorial on The Home Depot Blog! The best part? No need to hire an electrician! These low voltage lights are quick and easy to install! These were the ultimate for curb appeal – awesome curb appeal ideas!
Follow me! INSTAGRAM | TWITTER | FACEBOOK | BLOGLOVIN
Don't forget to PIN for later!
Shop this project: