Get creative with simple and fun air dry clay ideas. Whether you're a beginner or experienced crafter, you'll find projects to enjoy here.
From beautiful ornaments to unique home decor, handmade jewelry, and kids' crafts, these creative projects feature the versatility of this fantastic material.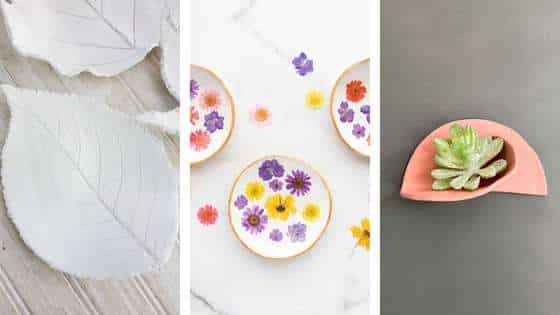 Before we get into the projects, let's take a minute to talk about the different types of clay so you can find the best clay for your project.
The 3 most common are:
Traditional Clay
Polymer Clay
Air Dry Clay
Traditional clay is broken down into 3 main categories: earthenware, stoneware and porcelain. It is most used in pottery to make things like vases, tableware and other pottery. It is set at high temperatures and is commonly made at a pottery studio.
Polymer clay can be used to make an assortment of crafts, including jewelry, scrapbooking, and home decor. It is an oven-bake material so it will not set until it is baked. It comes in a huge variety of colors so it is very popular with crafters.
Air-dry clay is soft and very easy to form into shapes making it the perfect choice for kids crafts and beginner craft projects. It will set at room temperature so there is no need to oven bake it.
Easy Air Dry Clay Projects
Today we are focusing on just air-dry clay projects. This is a good choice for a variety of simple crafts perfect for gift giving, rainy day projects with the kids, or an easy way to learn all about working with clay.
The great thing is you only need a few inexpensive supplies to get started. You can find these supplies at most craft stores or on Amazon online.
Common Craft Supplies
Now that we've talked about the different types of clay, let's take a look at these fun projects so you can get crafting!
Air Dry Clay Ideas
Looking for a little inspiration for easy DIY projects? Check out this collection of 27 air dry clay projects and find the perfect one for you! Learn how to create unique and beautiful projects with this versatile material.
So what do you think about these air dry clay ideas? Did you find a new project to try? I sure did! One of the best things about this collection is there are so many unique crafts.
There are some projects that are easy enough for kids and others that look like they are from a high-end store! Think about the holiday gift giving season, teachers' gifts, neighbors gifts and more!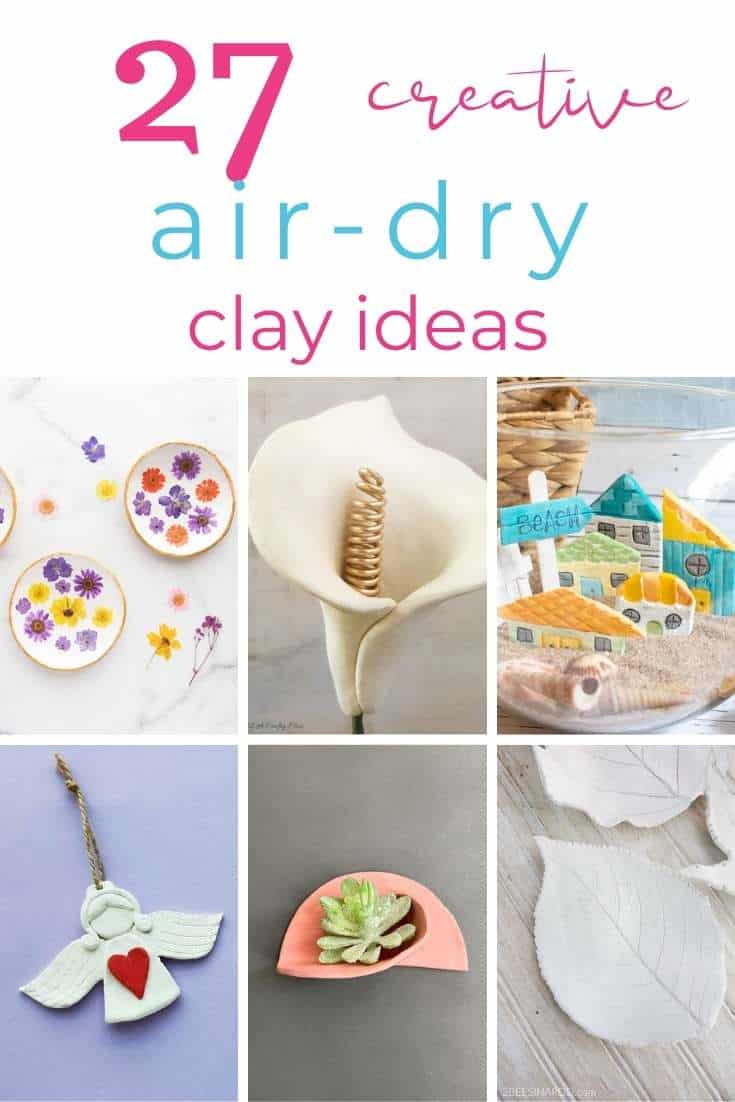 Here are even more easy DIY craft ideas: